Our Stylelisty Team
We are a passionate group of fashion gurus, style celebrators, and influencers here to help on Stylelisty. We are the go-to style sherpas for our friends, and now we're here to share our favorite finds, inspirations, and ideas so you can celebrate your body, and your personal style, with a big budget or small! We're here to help!
If you've come to find up-to-date fashion inspiration, everyday styling tips, and everything new in fashion, look no further! Here at Stylelisty, we're committed to helping you find the best pieces for every occasion, whether that be a fancy night out or a casual coffee date!
We know what it's like to stand staring at the closet with no idea of what to wear, and we're here to make sure you never feel like that again. Nowadays, there are so many options when it comes to finding the best, most flattering pieces. From well-known brick-and-mortar stores (H&M, Gap) to exclusive online boutiques (Boohoo, Pretty Little Thing) to even multi-use stores (Target, Walmart), we'll scope out the best picks, so you don't have to waste your time or money.
While we wish that we could be your 24/7 in-person stylist while you shop, we'll provide you with the best guides that are sure to make you into your own expert that can navigate the world of fashion. We want to make sure that you don't arrive home with an item that is ill-fitting or the wrong colour palette, especially if you're shopping at stores that have store credit returns only!
If you're ready to jump into a whole new world of fashion, check out our comprehensive guides on the best jackets, tops, pants, dresses and footwear.
Our Stylelisty Mission
To have you feeling confident in your style! We're here to deliver you with 100% honesty and 20+ years of fashion experience to teach you about the latest trends, styling advice, and more! No matter how you want to dress, what type of body you have, or what your budget is, we've got advice that'll shake your wardrobe up!
What's Offered on Stylelisty
We aren't your typical fashion blog. We don't just give advice for one body type and leave it at that. We have a whole team of fashion experts and fashion freaks, with different body types and budgets, to help you discover the new you.
How This Works 
Here at Stylelisty, we make sure to test and try out every item that we recommend as much as possible. We'll even look into the small details, like how the item stands up to everyday wear and tear and if we notice any potential defects that may pop up. Here's a sneak peek at our review process:
When we see a new, must-know trend emerge, we first look into the many different options out there and decide which items we want to include in our review. If the trend is a new pattern or design, we'll make sure to look into a few different types of clothing so that you can decide where it will work best for you.
Depending on the type of product we're reviewing, we'll ensure that the test period accounts for all potential unforeseen issues with the garment so that you don't run into any problems.
While we're testing out the item, we keep detailed notes on how it's performing to be sure that we don't miss anything.
Lastly, if we notice any changes in our recommended garments after we've published the article, we'll be sure to post updates.
One final note to our readers: we think you're fabulous and can rock any outfit regardless of your style. We know how challenging it is to find staple clothing pieces that match your style and make you feel confident and ready to conquer your day. We're so happy to have you here at Stylelisty, and we can't wait to see all the incredible looks you come up with!
Our Core Values
Confidence
Creativity
Individuality
Inspiring
Uniqueness
Wave 'Hello' To Our Team Members 
Stephanie Jensen – Goth-inspired Fashion Rebel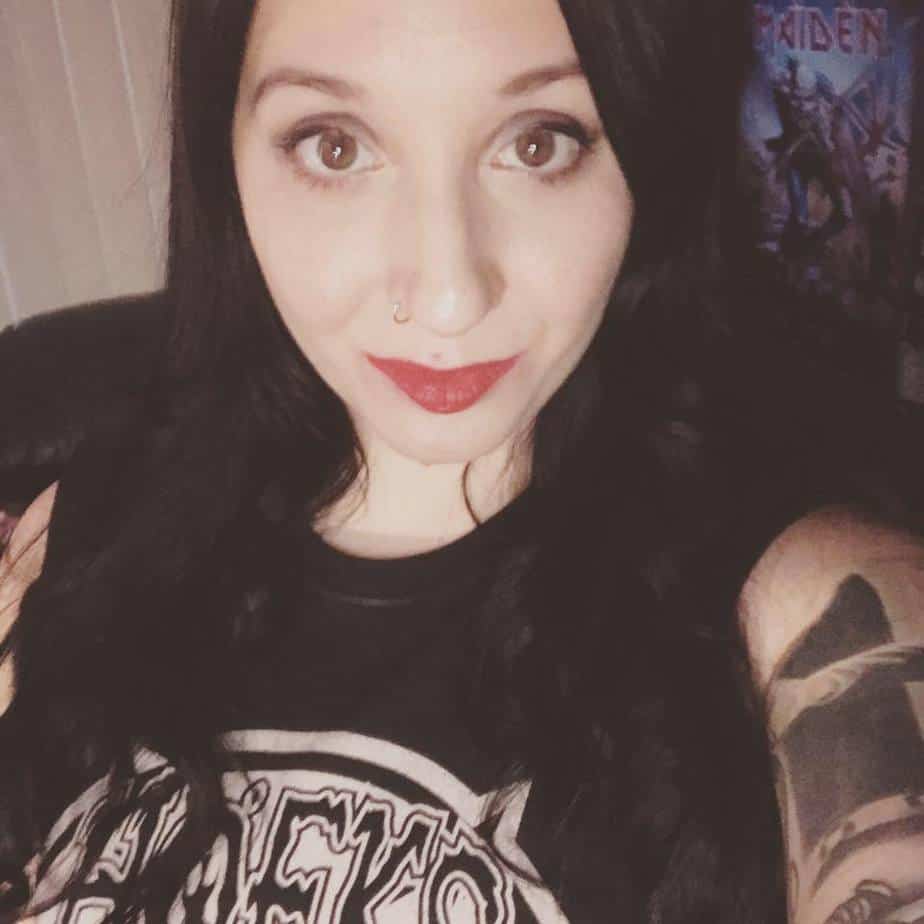 While Stephanie admits to wearing athleisure wear in her daily life, she is really a goth rebel, with dark hair, lots of accessories and an obsession with purses. Here, Stephanie finds inspiration in helping others find their personal style and pulling ideas from several different decades, fashion moments and even the everyday. With a flair for the 'dark side' of fashion, she will always find some rebellious way to help others express themselves.
Why am I Giving Style Advice Here on Stylelisty?
I've always loved fashion but I learned that style is something individualistic and expressive, not something always based on trends and whatever is popular. I want to encourage readers to be creative with their outfits and to have fun! Here is where I'll share ideas, inspirations so you can express your personal style in any way that makes you happy. She's also a thrift-finder and will always find ways for anyone to make stylistic choices on any budget.
What is My Favorite Fashion Moment?
My personal fave fashion moment – I love my style when I go to concerts. Black pleather (because I don't like real leather), spikes/studs, and combat boots. But I also love nothing more than relaxing in my favorite pair of yoga pants.
My fave 'moment' in fashion – I definitely love the 90s goth look. I was a teenager in the 2000s and the "mall goth" look, with the black Jynco jeans and heavy black makeup, was trending. I leaned more toward 90s goth because it was so dark, with jet black hair and black clothing, yet still classy. Morticia Addams from the early 90s Addams Family film adaptations is the perfect example.
An Accessory I Can't Live Without?
Purses! I have so many in all different shapes, sizes, and colors. So many women's pants don't have pockets (UGH!) so I rely on my purse for everything I need. I'm the type who can't leave the house without little things, such as my chapstick, mints, and hand sanitizer, so I need a purse.
Fave Personal Piece of Clothing?
Yoga pants! I love exercising and am spending so much of my time lounging around the house now. Yoga pants are perfect for both. The area I'm in now is very cold, so yoga pants are perfect to wear under jeans.
It's funny because I never understood before why the athletes at my high school always wore their uniforms. But when I started going to the gym and I bought the proper workout attire, I realized there were no other clothes I wanted to wear other than yoga pants. Then the athleisure trend took over, and I was hooked.
How Do I Describe My Personal Style?
I describe my style as nearly-30-goth! I ditched some of the cheesier goth items, like studded bracelets, but my wardrobe is still nearly all black. There's definitely plenty of heavy metal and athleisure included since I'm often wearing band shirts with black yoga pants.
Fave Purchase For My Personal Wardrobe That Does Not Cost a Lot of Money?
Puma athletic leggings. They're such high-quality yet I got all of my leggings there for under $100! Some other favorites include all of the clothes I received from my mom, boyfriend, and other loved ones.
Jessica Ross – In Vogue Minimalist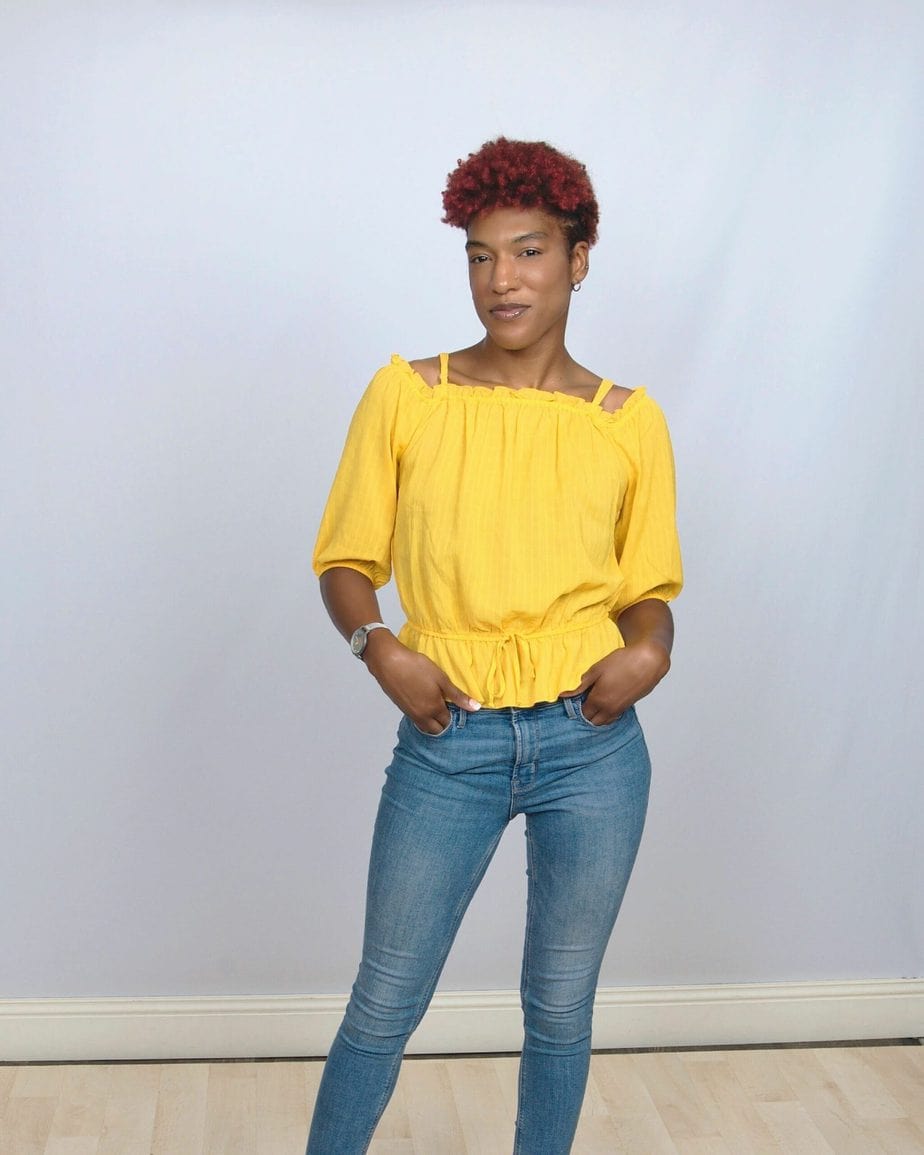 If you don't like a lot of bells and whistles added to your wardrobe, Jessica should be the fashion expert you rely on for fashion advice. While she wants everyone to look good and feel good, she doesn't believe you need to add a bunch of frills to your outfits to feel beautiful. Whether you're on a budget, don't want to take up a lot of space in your closet, or just enjoy the minimalist trend, Jessica can help you discover your next favorite outfit.
Why Am I Giving Style Advice Here on Stylelisty?
I enjoy breaking down the benefits of being fashionable. As the saying goes, "If you look good, you feel good."
What is my Favorite Fashion Moment?
Rihanna's crystal dress by Adam Selman, which he wore at the CFDA Awards 2014.
An Accessory I Can't Live Without?
A handbag in backpack style. I especially like the ones made of leather material. They look luxurious by can fit many things, which I need since I'm always on the go.
Fave Personal Piece of Clothing?
My Koolaburra by UGG Jacket. It's extra warm.
How Do I Describe My Personal Style?
Minimal.
Fave Purchase For My Personal Wardrobe that Does Not Cost a Lot of Money?
A $10 earring set I purchased from Target. Ther are the only costume set that I've worn that don't irritate my ears. I've been slowly wearing each pair so that the set lasts me until Spring.
You Can Follow Me Here
@jessicaashlyross – Instagram
@jessicaahlyr – Twitter
Jessicashlyr – Linkedin
Candis Pope – Colorful & Polished Enthusiast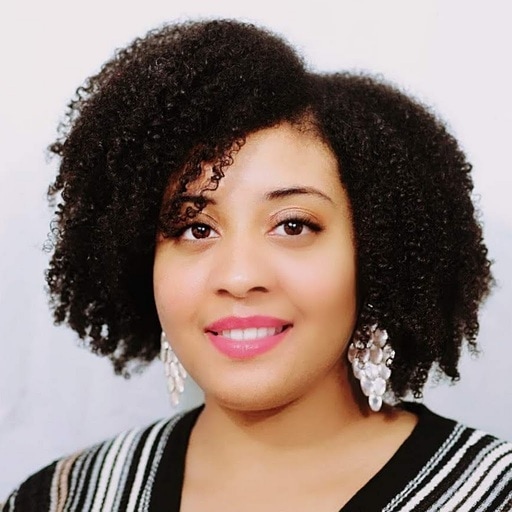 Candis isn't confined to one mold in the fashion industry. She loves playing around with different colors and aesthetics but keeps her personal favorites (anything pink and Disney) close to her heart. She isn't afraid to shop around to discover the best budget finds. Candis isn't afraid to experiment with different textures, colors, and styles. If you're looking to explore your bold side, Candis is here to help.
Why am I Giving Style Advice Here on Stylelisty?
Well, because I love fashion. Seriously, I can watch clothing hauls on YouTube all day long!
What is my Favorite Fashion Moment?
When I traveled to Dubai and bought an abaya. I loved crossing culture and fashion together. I paired it with heels and jewelry. It was great!
An Accessory I Can't Live Without?
My silver Minnie Mouse watch. It may not be a "high fashion" piece, but I love it.
Fave Personal Piece of Clothing?
Honestly, it's a pair of jeans. They're dark denim and stretchy. I wear them every week.
How Do I Describe My Personal Style?
I don't have a personal style per se. I get bored easily, so I like to switch things up. In my wardrobe, you'll see lots of girly pieces that are pink (my favorite color). But, I also have earthy, boho pieces that I really like too. Oh, and plenty of Disney apparel because I'm a huge Disney fan!
Fave Purchase For My Personal Wardrobe That Does Not Cost a Lot of Money?
It's an orange bathing suit. (Does that count as part of a wardrobe?) Anyway, it's super cute, and I got it on sale during the off-season for $1!
You Can Follow Me Here
candispope – Linkedin
Lou Siday – Thrifty Threads Aficionado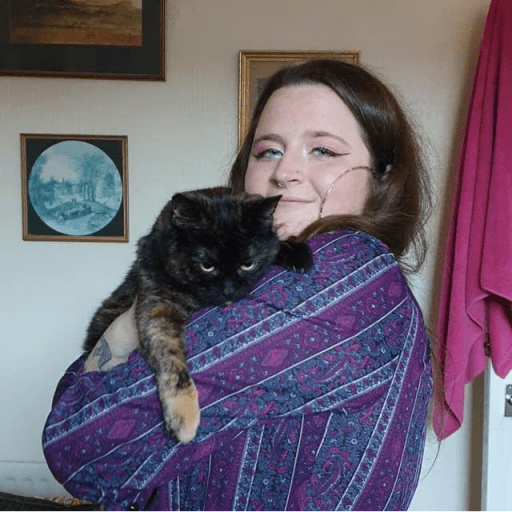 Lou doesn't believe that you need to hit the mall every time a new season rolls around the corner. Instead, she's focused on helping people re-discover forgotten pieces in their wardrobe (or their local thrift store) and make them on-trend again. If you're worried about how tight your budget is, look to Lou. You may be surprised at the marvelous outfits shes' able to create on a tight budget.
Why am I Giving Style Advice Here on Stylelisty?
I love fashion and expressing myself through clothing. Fashion is, at its heart, fun and creative. I love to help people find clothes that they love and feel good in!
What is my Favorite Fashion Moment?
Most of my favorite fashion moments come from Sex and the City, but the stand-out one has to be Miranda Hobbes wearing a hoodie and a bucket hat when picnicking in Central Park. Just amazing!
An Accessory I Can't Live Without?
I make these little crystal wrap rings and have a few different ones. I put them on every time I go out and feel naked without them! They cost me so little to make, and I love how they are all uniquely mine.
Fave Personal Piece of Clothing?
This is a difficult one because my wardrobe is full of colorful and beautiful dresses! However, I have this dress that I call the stained-glass window dress because it has these beautiful patterns of flowers and swirls in dark purples and reds. I got it when I was around eighteen from a charity shop, and it is still one of my go-to night-out dresses!  
How Do I Describe my Personal Style?
OTT. 
Fave Purchase for my Personal Wardrobe that Does Not Cost a Lot of Money?
I am a charity shop girl, so most of my clothes cost little money. My favorite must be this dress I picked up in a charity shop in Manchester for a fiver. It is made out of mesh material with these huge orange flowers on, and gold strands woven through. 
Kelsey Purcell – Causal & Cozy Chic
Not everyone wants to spend several hours (and hundreds of dollars) on an outfit. For those of us who love feeling cozy (without sacrificing cute), Kelsey's your go-to fashion expert. While she enjoys strolling through the streets to window shop, there's nothing she loves more than snuggling up in her favorite sweatshirt and scrolling through her fave fashion blogs.
Why am I Giving Style Advice Here on Stylelisty?
Fashion is one of the most important forms of self-expression we have! I spent my teens reading endless fashion magazines while figuring out my personal style and how to find quality clothes that will last. It's a passion that's carried me through to interest in fashion bloggers. I write about style to show people how to incorporate new trends into their wardrobes or take classic pieces and give them a new twist.
What is my Favorite Fashion Moment?
The fashion moment that made me swoon was when Nina Dobrev rocked Elie Saab. They worked closely in the mid-2010s, so there are so many looks to draw inspiration from!
An Accessory I Can't Live Without?
Jewelry is like icing on a cake! Earrings are my favorite and I love getting new pieces so I can add new jewels to my ears. I also have a soft spot for scarves – I love in a cold climate, so they're a necessary accessory, but still fun!
Fave Personal Piece of Clothing?
I love cozy sweaters – the chunkier, the better.
How do I Describe my Personal Style? 
I describe my personal style as cozy glam. My lifestyle requires clothes for the more comfortable side of life, so even if I'm keeping some of my clothes basic, shoes, accessories, and my beauty routine kick things up a notch!
Fave Purchase for my Personal Wardrobe That Does Not Cost a Lot of Money?
Classic long sleeve shirts in any style from The Gap. They are staples that all wardrobes need – I have the same style in multiple colors.
You can Follow me Here
Instagram: @kelseycpurcell
Pinterest: @kelseycpurcell
Alizabeth Swain – Plus Size Fashionista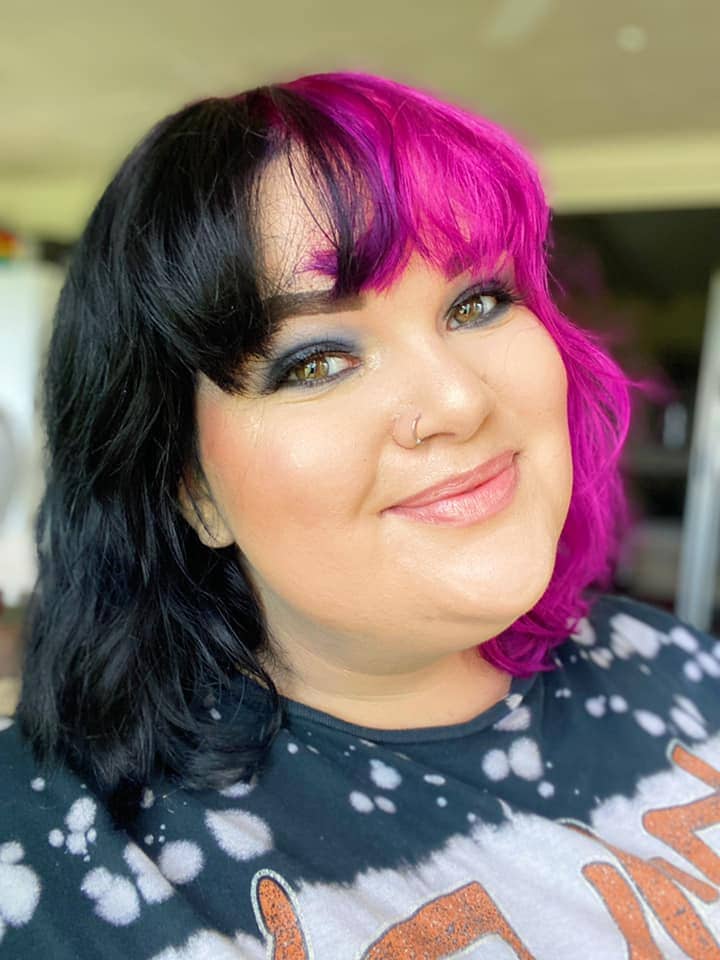 Alizabeth is all about one thing: confidence. She's here to create a space in the fashion industry that encourages plus size women to find their own unique sense of style and not feel ashamed about it. After spending too many years hiding behind baggy pants and sweatshirts, she loves helping others explore their daring side by encouraging them to revamp their wardrobe. Any plus size fashion challenges you may face, Alizabeth's here to guide you through.
Why am I Giving Style Advice Here on Stylelisty?
I'm here to share my advice on Stylelisty for all of my fellow plus-size babes out there. There's nothing more frustrating and down-right depressing trying to find cute AND affordable plus-size threads. After struggling for years, I'm now 200% dedicated to making sure none of my fellow plus-size gals have the same struggles as I did. I want to help plus-size, curvy, thick women feel confident in their bodies and discover self-expression through fashion. 
What is my Favorite Fashion Moment?
Thigh-high boots!!! You can wear the most basic outfit – I'm talking plain t-shirt and jeans; once you throw on some thigh-high boots, your outfit instantly transforms into hottie status. I don't care how insecure about your legs or your size or your height. Thigh-high boots (specifically lace-up thigh-high boots) are for everyone. 
An Accessory I Can't Live Without?
A good bra. Honestly, a supportive bra is SOOOO underrated. I love throwing on a supportive bra that gives me some push-up action, with some shaping. And I always get push-up bras with a thick band to help shape me in. A close second is shape wear-  but that's a story for another day. 
Fave Personal Piece of Clothing?
I've got a jean jacket that's got a bunch of flair on it. The thing probably weighs close to 20 pounds by now, who knows. But, I love all of the pins and patches on it; it's so personalized to the things I believe in. I love sharing my personal messages with the world while also feeling comfortable and cute. 
How Do I Describe my Personal Style?
If you looked up "colorful" in the dictionary, I'm hopeful that one day you'll find my picture next to it. I LOVE bold, bright colors. If there's any way I can incorporate anything glittery or shiny into my wardrobe, I'll do it. So, to summarize, I would describe my personal style as daring. 
Fave Purchase for my Personal Wardrobe that Does Not Cost a Lot of Money?
My favorite purchase from my personal wardrobe that was $ was my shapewear! I love a good pair of shapewear. You can buy a decent set for $25 at Walmart. When I talk about transformational, I mean it. I love that it sucks in the parts of me that I want to keep conservative and highlight the favorite parts of my body. It can really make you look so so different and feel confident enough to wear your favorite outfits!
You Can Follow Me Here
@curvyhipsandtintedlips – Instagram
Rosie Greaves – Daring Designer Diva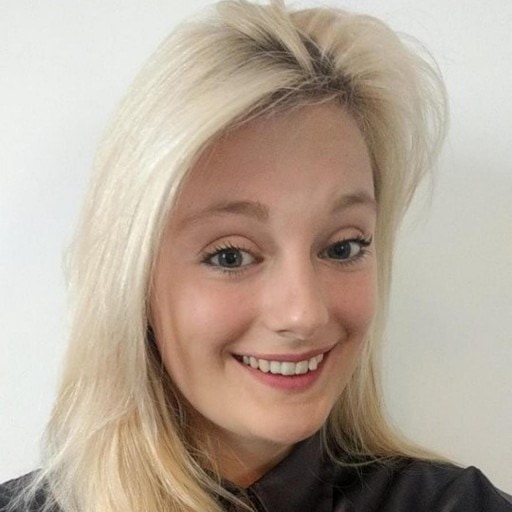 Rosie loves how a person's story can be told through their wardrobe. She's doven deep into the inspiration that she's found in the world and has brought her passions to life through her wardrobe. If you've always wanted to dress to the 9's, Rosie's got many years of advice stashed away in her favorite designer jeans that she's ready to share with you!
Why am I Giving Style Advice Here on Stylelisty?
I'm a professional content creator that loves all things fashion, so this collaboration should be a match made in heaven!
What is my Favorite Fashion Moment?
Cliche, but Kate Middleton's wedding dress.
An Accessory I Can't Live Without?
Belts
Fave Personal Piece of Clothing?
My a-symmetrical satin ball gown!
How Do I Describe my Personal Style?
Classic, with a little bit of sass.
Fave Purchase for my Personal Wardrobe That Does Not Cost a Lot of Money?
High-waisted mom jeans.