Overalls also called dungarees, and bib-and-brace overalls, were once used as protective clothing when working on construction sites and farms. Interestingly enough, overalls are commonly referred to as "pairs," even though dungarees are a single garment. Clothing manufacturers likely did this to keep up with the term "pair of pants" or "pair of jeans."
While traditionally made from denim for its durability and low cost, they are also commonly made using chino cloth, corduroy, cotton, and leather. Jeans brand Levi patented the first pair of overalls in 1890 for use on worksites, but they grew into a fashion symbol only a few years later.
It's likely that the practical fashion staple took off because they are easy to style, can be thrown on over a simple shirt or sweater, and are warm, versatile, and act similarly to a dress – just with pants. Overalls are like two garnets in one: a formless tank-top and wide-legged jeans. 
Let's explore the importance overalls have had in the fashion world before learning how to style them appropriately. If you don't own a pair of dungarees, you will after reading this post!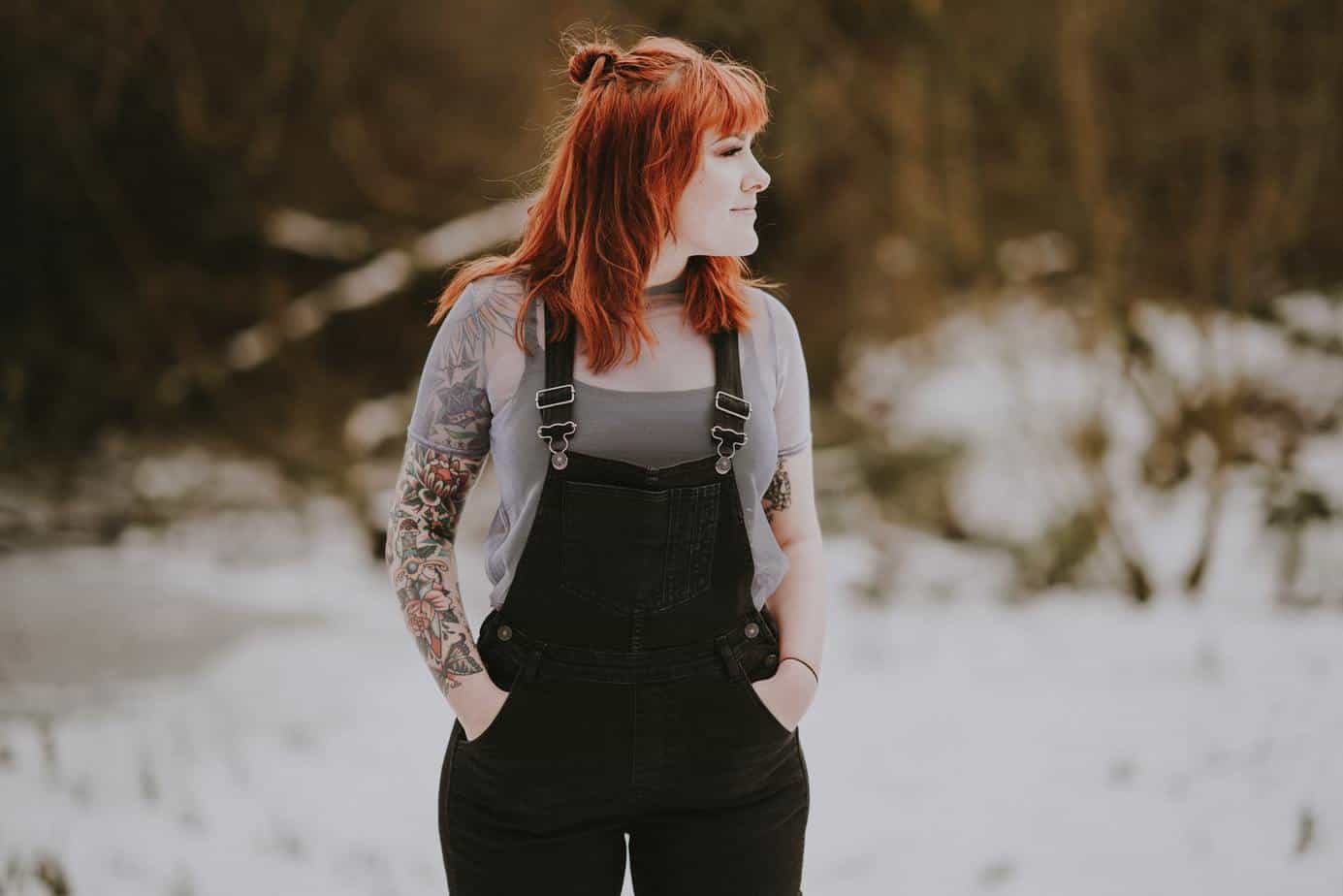 History of Men's and Women's Overalls
The Prehistoric Overall (or the Bib)
Around 150 years ago, "overalls" was a catch-all term for many types of clothing staples, including outerwear, underwear, and bras. As the fashion industry matured, so did the overalls. Eventually, the overall we know today started to take its shape as the bib overall, dungaree, or bib-and brace. The bib described a pair of trousers that had merged suspenders.
The "modern" bib had two parts: loose-fitting pants/trousers and the bib, which are the merged suspenders as mentioned. The bib covered the torso up to the armpit at the front. 
As fashion often does, the bib went through a series of changes and alterations in a short amount of time. At first, the bib was an attachment to dungaree trousers, but when the leg extension pieces attached, the new garment started to be called the "continuous bib." The continuous bib stayed fashionable from 1885-1910, but production ceased after 1916.
The separate bib, which began the overall revolution, became the prominent style for adults. Children continued to wear the continuous bib, likely for safety purposes.
The Levi's Patent: Lee vs. Levi's
Overalls were the first patented piece of clothing that included rivets. The original patent went on to become the Levi's 501 Blue Jean almost 100 years later. The actual overall created by Levi Strauss & Company in 1873 was a mass-produced product made to protect workers.
Although they're called overalls, they are actually just jeans or waist overalls that laborers would use as undergarments. I know this sounds confusing, but Levi corrected and defined both terms in the 1960s. When Boomer started to call overalls (the originally patented overalls) "jeans," Levi changed the name of their trousers to the Levi's 501 Blue Jean. 
Since then, "jeans" refer to trousers made from denim, and "overalls" refer to trousers with an attached bib the wearer can detach at the front.
Officially, Levi didn't invent the overall because the overall we know of today was actually a bib. The true inventor of the overalls was Lee Jeans, who patented the bib in 1921. Carhartt overalls predate the Lee Jeans patent, but officially, Lee Jeans owns the patent. Lee jeans still exist, and they're still selling jeans, but anyone can mass-produce overalls in any size, color, or style.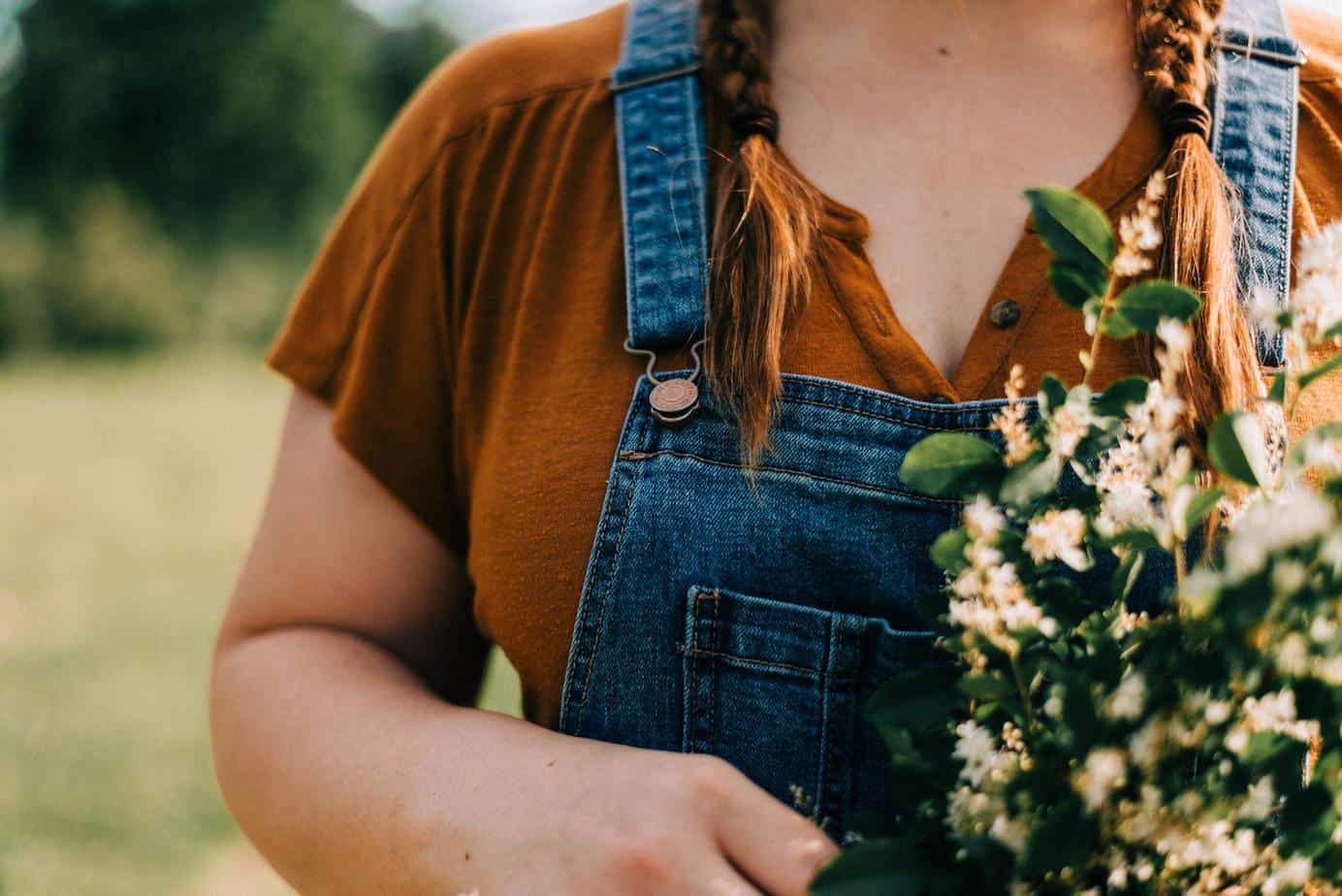 Workability Becomes Fashionable
Overalls in the late 1800s were made with heavy canvas or denim. They prioritized function and durability over fashion. Many overalls were either water-resistant or completely waterproof, making them the optimal workwear for most men. At the time, women didn't wear pants or what was considered "men's" clothing, so many housewives didn't see the appeal of overalls.
After all, they were formless and considered ugly or low-class. Only hard-working laborers wore them daily, but not as a fashion-forward statement. Up until World War I, overalls were only worn by men, but once women entered the workforce, it became impractical to wear dresses.
In a flash, patterns were released that contoured the stuffy overall to fit a woman's shape. Women's overalls included a sweetheart, drooping neckline, small pockets, and a cinched waist. The legs flared out near the calf but gripped the woman's ankles. Instead of denim or canvas, cotton (and eventually light denim) was used to create a more pleasing, feminine silhouette.
Overalls as a Fashion Trend
Overalls have stayed in fashion since the late 1800s, but they come and go. Denim overalls are still culturally tied to hippies, who wore flared overalls, and 90's rappers, who wore them with only one strap fastened. Just like the original bib, overalls have gone through changes and innovations, like the coveralls, overalls dress, tie-sides and shorteralls.
Corduroy, chinos, and cotton overalls sometimes come with attached bibs or traditional button clasps, which play homage to the original design. In fashion, you can see overalls made for sportswear, activism, military, and casual use. Most people find a style that suits their tastes.
How to Find the Best Overalls for Women
Whether you like to dress casually or prefer to strut on the cat-walks like the fashionista you are, you're sure to find something you'll enjoy. We also included overalls that are best for working and gardening, as well as styles for petite, curvy, short, and tall women.
How to Find the Best Overalls for Casual Wear
Casual wear is described as "easy-to-throw-on," but that would account for every overall that's ever hit the retail floor. For this list, I chose styles that can be worn "as-is" without accessorizing. 
Casual Washed Floral Overall
Patterned overalls can be hard to wear, but this washed floral pair literally has "casual" in the title! That's got to mean you can just throw them on your body and go, right? The wide-legged gardening dungarees pair well with a small, neon purse, white sneakers, and a comfy sweater. In the winter, you can tuck the legs into boots to stay toasted warm and protected from the snow.
Baggy Jumpsuit Overalls
Made from cotton and linen, these baggy jumpsuit overalls have adjustable straps, wide legs that are easy to fold upwards and come in a relaxed fit. The large, square pocket at the front of the overalls looks big enough to hide a full deck of cards in – because you never know! This jumpsuit also has 2 big slant pockets at the sides and 2 back pockets. Comes in multiple colors.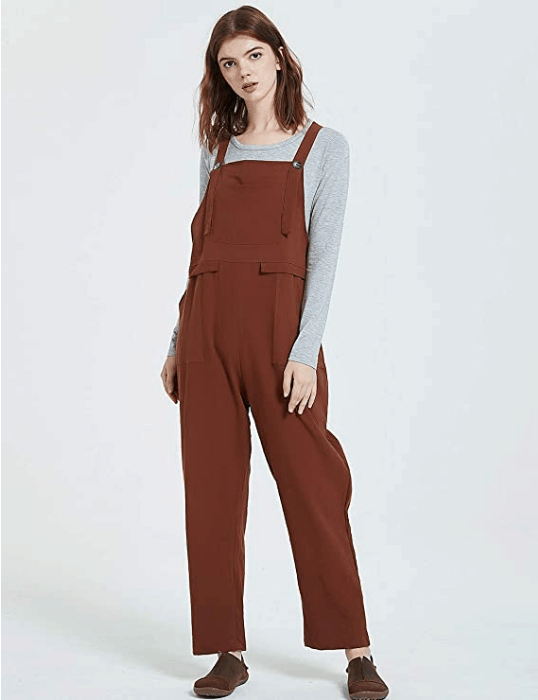 Solid Button Detail Denim Overalls
What makes this pair of denim overalls fun is the pastel purple color that looks striking on a computer monitor but even more vibrant in person. Instead of using a full-length shirt to dress the overalls, the model wears a crop top, which I think looks great from the side. As a statement piece, you'll need to dress it down for casual wear by wearing a white, black, or nude t-shirt.
Green Corduroy Overalls
Corduroy didn't die in the '60s; it's back with a vengeance. These green corduroy overalls are surprisingly muted, considering the color and fabric choice. It's likely because she added the white, ruffled neck turtleneck, which suits her well. I would add a pumpkin-orange shirt to make the outfit pop or platform heels to create length in the silhouette, like what the model did.
Colorblock Denim Overalls 
Colorblock clothing is super in right now, and the patchwork style, the same color look is giving me painter-pants vibes. A true '70s inspired look that feels a bit out of place in the current fashion scene, but that's the point. Overalls can stay casual, as long as the shirt underneath is muted.
How to Find the Best Overalls for Fashion Wear
Just because this section is called "fashion wear," it doesn't mean the rest aren't fashionable. However, the following overalls add that extra bit of high-fashion glamor to your wardrobe.
Frame Denim Overalls
When supermodel Karlie Kloss showed up in this Frame denim overall ensemble, you could swear you heard a pin-drop. Her beauty and grace were still apparent to anyone in the room. Perfectly tailored to her waist and rectangular body shape, the black turtleneck shows off the rivet details on the overalls perfectly. The golden clutch and black heels complete the outfit.
Double-Layered Black Leather Overall
I love when modern fashion items add elements of '80s London rock 'n roll culture with a touch of Versace. The black, grommeted straps truly look thrown on, but in a high-fashion way. What I like most about this outfit is the choice of top. Wearing a shirt that exposes the shoulders while also flaring down around the overall straps seems like an odd choice, but it somehow works.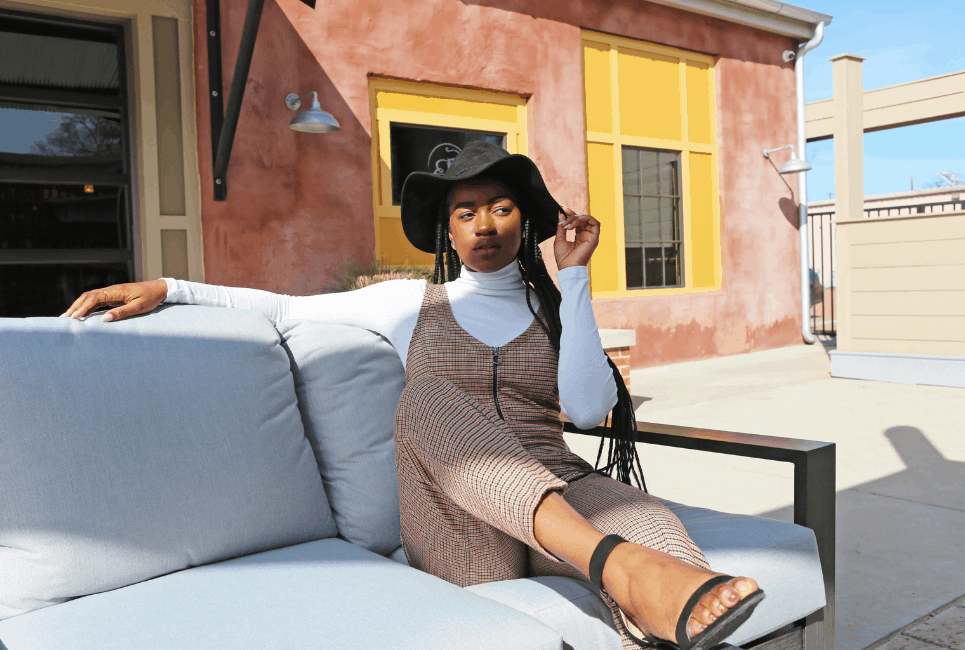 Amaro Overalls
The very French look of this model is apparent from her rouge turtleneck, which hides her long brown hair within, to her casual stance. The Amaro overalls are barely overalls, but the leathery, form-fitting dresserall looks effortlessly cool on her. Models show us that as long as you're beautiful and have no stress or responsibilities, you too can look great in almost anything.
Pin-Stripped Overalls
Pin-stripped overalls will make you look taller, while the cinched-in waist will make you look smaller. It's one of the most flattering overall looks I've seen on any model. Since the trousers flare out, the body looks feminine, and the deep red turtleneck accentuates her bosom. The Audrey Hepburn sunglasses complete the look by creating a fierce edge on her cheekbones.
Beige Denim Tie-Strap Straight Legged Overalls
Neutral's are and will always be high-fashion when paired with a chunky heel. All of her accessories match her black tube top and gorgeous hair. The adjustable tie-straps create a flow from the top of her shoulders towards the pleated center. The model looks even taller, thanks to the straight silhouette. Wear these overalls ironed and pressed for a date or night out.
How to Find the Best Overalls for Work
Women who enjoy working in the garden or have labor-intensive jobs will enjoy how warm and fashionable workwear can be. Choose between the following high-quality work dungarees. 
Berne Washed Insulated Bib Overalls
Berne makes great overalls that cater to both women and men. For under $200, you get heavy-duty 10 oz. cotton duck overalls with oversized pockets and a hook/loop closure. Insulated and incredibly warm, the V-neck design is comfortable and also provides a lot of coverage. Wear a size or two bigger than your dress size to wear thick sweaters underneath.
Dickies Women's Denim Bib Overalls
Another great brand that's more cost-effective, these overalls are the perfect marriage between comfort and utility. Dickies overalls are made from 100% cotton, feature a large bib, and provide a relaxed fit around the legs. Traditional carpenter work overalls like these have a functional hammer loop, Scuffgard heel protection, and enough clearance to wear boots inside the pants.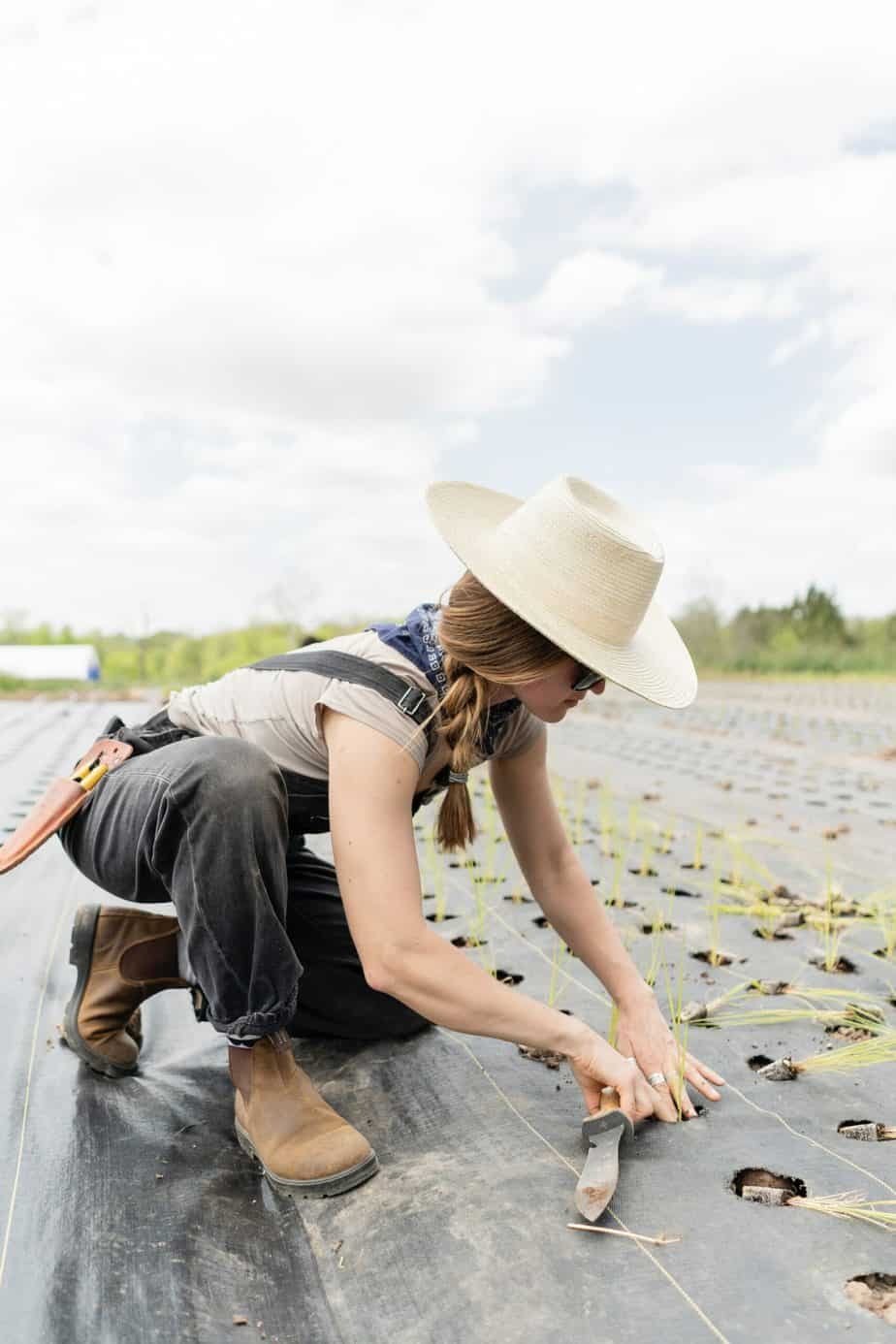 Carhartt Women's Crawford Double Front Bib Overalls
Wearing Carhartt's casually is still a big deal in Europe, and it isn't hard to see why. Made from 2% Spandex and 98% cotton, they have just enough stretch to not feel stiff. Carhartts are also soft and versatile, as most of this brand's work clothes are adjustable. Along with the adjustable suspenders, these Carhartt's have a multi-compartment bib pocket and double knees.
How to Find the Best Overalls for Petite Women
Petite women typically stay away from traditional overall styles because they tend to swallow them up. Fear not; you can still wear incredible-looking overalls that you won't get lost in.
Tie-Side Animal Print Overalls
Speaking about getting lost, there is no possible way your friends will lose you in a crowd if you wear animal print overalls. This weird clash of styles isn't easy to digest, but bold patterns typically look great on petite ladies. Wearing one of these cloth, lightweight woven fabric jumpsuits will take some getting used to, but it's guaranteed to be a showstopper at parties.
Baby-Blue Skirteralls
Let's just be real here: the skirterall is super cute. Whereas overalls are often too bulky for petite women, the skirterall works flawlessly and provides enough clearance around the waist that you can wear a large sweater or crop top without it making you look too short. The high-waisted shirt may hang midway up your thigh or slightly past your bum. Either way, pair it with black tights.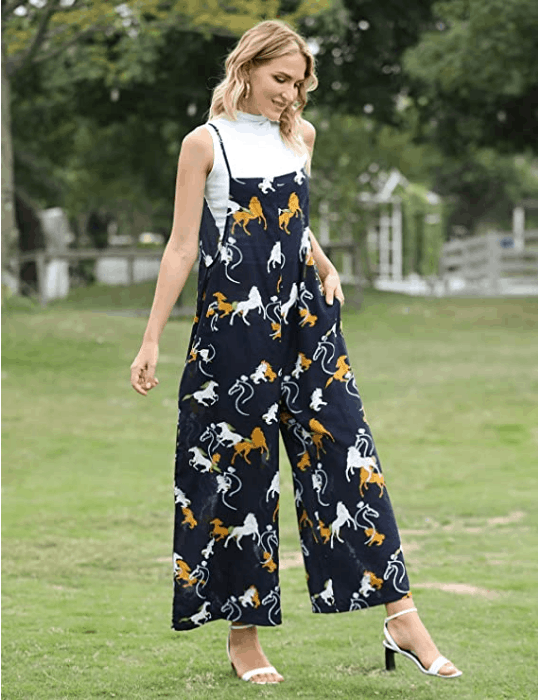 Loose Long Bib Wide-Legged Jumpsuit
Depending on what you wear, some outfits can give you a body type you don't have. Play to your strengths by buying a pair of overalls that keeps the sides open and the torso long. The pink floral print will look great with a white or black short-sleeved tank top. A word of caution: the overalls may be too long. If that's the case, tie the straps close to your shoulders in a bow.
How to Find the Best Overalls for Curvy Women
Curvy women look amazing in dresses, rompers, and other one-piece because of the way it contours their bodies. If you've curly, you'll excel at wearing most overalls styles in all colors.
Loose Vintage Denim Overalls
I'm impressed with the uniqueness of these overalls. What looks like jeans with suspenders at first glance are actually trousers that are attached to the belt, similarly to how the continuous bib did in the 1910s. The cinched-in waist and ample wiggle room will give your body a feminine silhouette when worn with a tight shirt or crop top or a casual look with a loose sweater.
Denim Overall in Stonewash Blue

These classic stonewash blue overalls look great on curvy body types because it smoothes out the hips and bust without losing the waist. The adjustable straps can be worn tight or loose, but they'll likely look better higher up; it depends on what shirt you're wearing. A form-fitting turtleneck or top should pair with loose straps, while a big sweater pairs better with tight straps.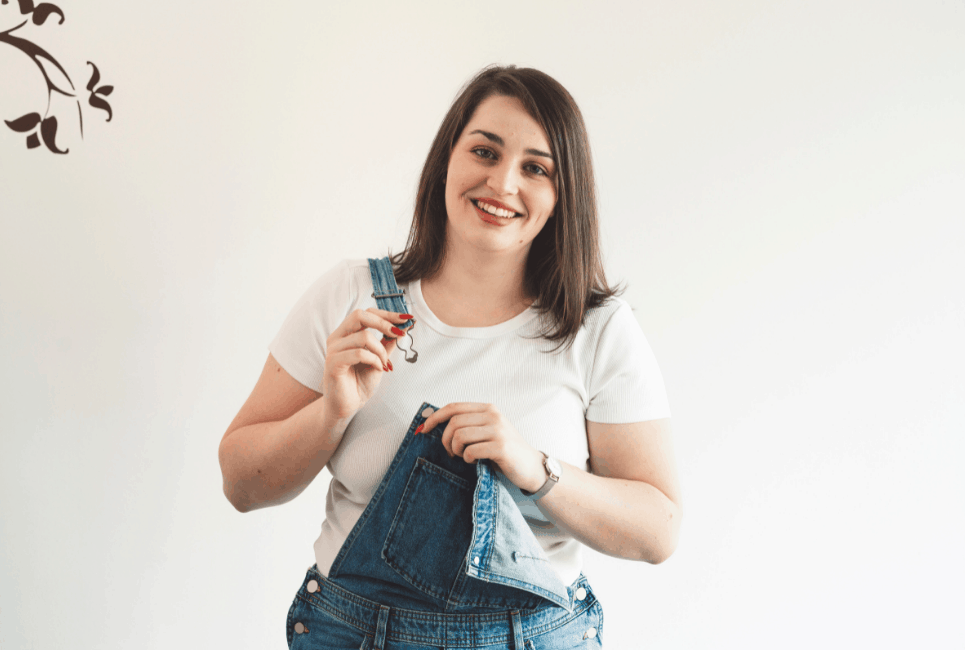 Skinny Overalls: Raw-Hem Edition

Skinny overalls can go one of two ways on curvy girls. If the skinny jeans are high-waisted, you'll look better in nothing else, but mid-rise or low-rise jeans don't play to your strength. However, these skinny overalls absolutely focus on your best features: all of you. Pair these cross-strapped overalls with a blouse, t-shirt, or button-up shirt for a formal look. 
How to Find the Best Overalls for Short Women
My fellow short girls: how hard is it to find pants that fit? They're either too long in the trousers or too loose in the waist. You won't need to worry about those problems with these picks.
Patterned Shorteralls
With shorteralls, you don't even have to worry about cuffing your pants! These patterned shorteralls will look perfect with height-increasing platform shoes, a decorative t-shirt, and a cute ponytail. Is it cold outside? No problem! These shorteralls have enough clearance in the thighs to add thick tights or long johns underneath without making the outfit look overly bulky.
Denim Jeans With Floral Pockets
What's cuter than overalls paired with a sports bra? How about overalls paired with a sports bra that also has embroidered flowers on it? These overalls remind me of the Oshkosh overalls I had as a kid that my Mom embroidered ladybugs and flowers on. While these are more painted on than sewed, they still give off that '90s vibe, especially with that big front pocket.
Boyfriend Overalls
Short women look great in Boyfriend clothing, whether it's jeans, sweaters, or overalls. It seems like an oxymoron. After all, wouldn't larger clothing designs drown short women? Not when they're made with the female body in mind! Boyfriend overalls have more space in the legs but maintain the waist and hip sizes of women-specific overalls, just a little bit looser in the torso.
How to Find the Best Overalls for Tall Women
Tall women, I feel your pain on the opposite end. Whereas short women have too much fabric, tall women don't have enough. Instead of settling for ankle-revealing overalls, try the following.
One Colored Shorteralls
Besides your heart, your best quality is probably your legs. Think of supermodels like Naomi Campbell, who's 5'10 and has legs for days. Show off your legs, arms, and neck by purchasing your own pair of shorteralls. These shorts made by Billabong come in multiple colors, styles, and patterns. Try the white, pink, or salt crystal to draw attention to your skin tone and accessories.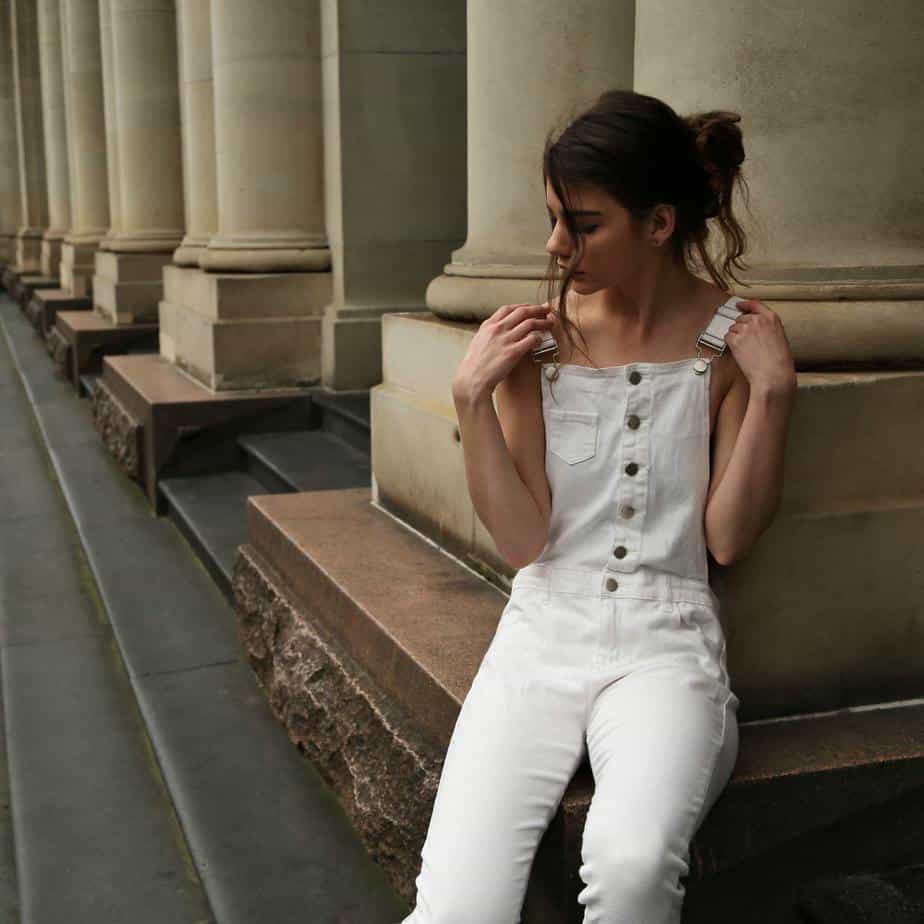 Flora Wide-Legged Overalls
The model and overall style remind me of Karlie Kloss from TLC, who absolutely breathed style. Tall women typically go straight-legged pants, but with platform shoes, you'll rock this look. These Flora wide-legged overalls look equal parts '60s and '90s, and the green shirt with white and blue stripes featured on the model gives this overall look a retro Saved by the Bell vibe.
Jersey Overall With Tie Straps
Let's finish with a classic. I've been holding out on the obvious choice until the end, but yes, tall ladies will look vivacious in this jersey overall with tie straps. The straps are adjustable, so fashionistas can try out the style worn long, short, or somewhere in between. 
How to Style Overalls 
Overalls are perfectly pairable with a wide variety of accessories, jewelry, bags, shoes, and hairstyles. Consider the following style recommendations when choosing your outfit.
Denim on Denim
In the North, American's call denim on denim the "Canadian Tuxedo." While we're aware we're being made fun of, the jokes on them because you can rock denim on denim and still look like your Mom didn't dress you this morning. However, it's a delicate balance, so only pair a light wash with a dark wash and keep the tailoring structured and slim around the torso.
Shorteralls, Wide Brim Hat, Sandals
California girls will instantly recognize this outfit. It's a staple in the Southwest because it keeps you cool and fashionable. First, pick your shorterall color. Dark or light blue is preferred, as they're easier to pair. Next, wear open-toed sandals that don't match your bag. Finally, wear large sunglasses and a neutral-colored wide-brimmed hat and pretend you're famous.
White Tee and Sneakers
Black overalls can pair with almost anything, especially if they're made from cotton. If you plan on walking around the city, stay comfy by choosing one of your trusty black overalls, relaxed-fit white t-shirts, and a fresh pair of Nikes. To completely mess with the outfit while adding character, pair your loose ensemble with a top-of-the-line designer clutch, purse, or bag.
Long-Sleeve and Loafers
Do you have a pair of overalls in light-wash or black denim? You can match these pieces with anything, even more denim! Instead of indulging me, keep it simple by wearing a crew cut or turtle neck top underneath your overalls, and put some comfy loafers on your feet. This outfit is easy to style and a quick go-to ensemble that will inspire others to wear denim overalls!
Rolled-Up With Ballet Flats
Also known as the short-girl staple, rolling up your overalls makes you look taller and prevents your new denim jeans from scraping on the ground. To polish up your look, wear a pair of pink flats and a sheer blouse with decorative sleeves. Open up 2 buttons on the blouse for a mature finish, but don't forget your accessories! Add a bracelet and necklace to finish the outfit.
See-Through Turtleneck with Heels
See-through skin-tight shirts pair really well with overalls despite the fabric and tone clash, but that's precisely why it works. Without the denim, a sheer top, high heels, and cigarette pants imply you're going to the club, but add on overalls on top of all that, and you create muted yet stylish daywear. Complete the outfit by adding a nice leather jacket over your shoulders.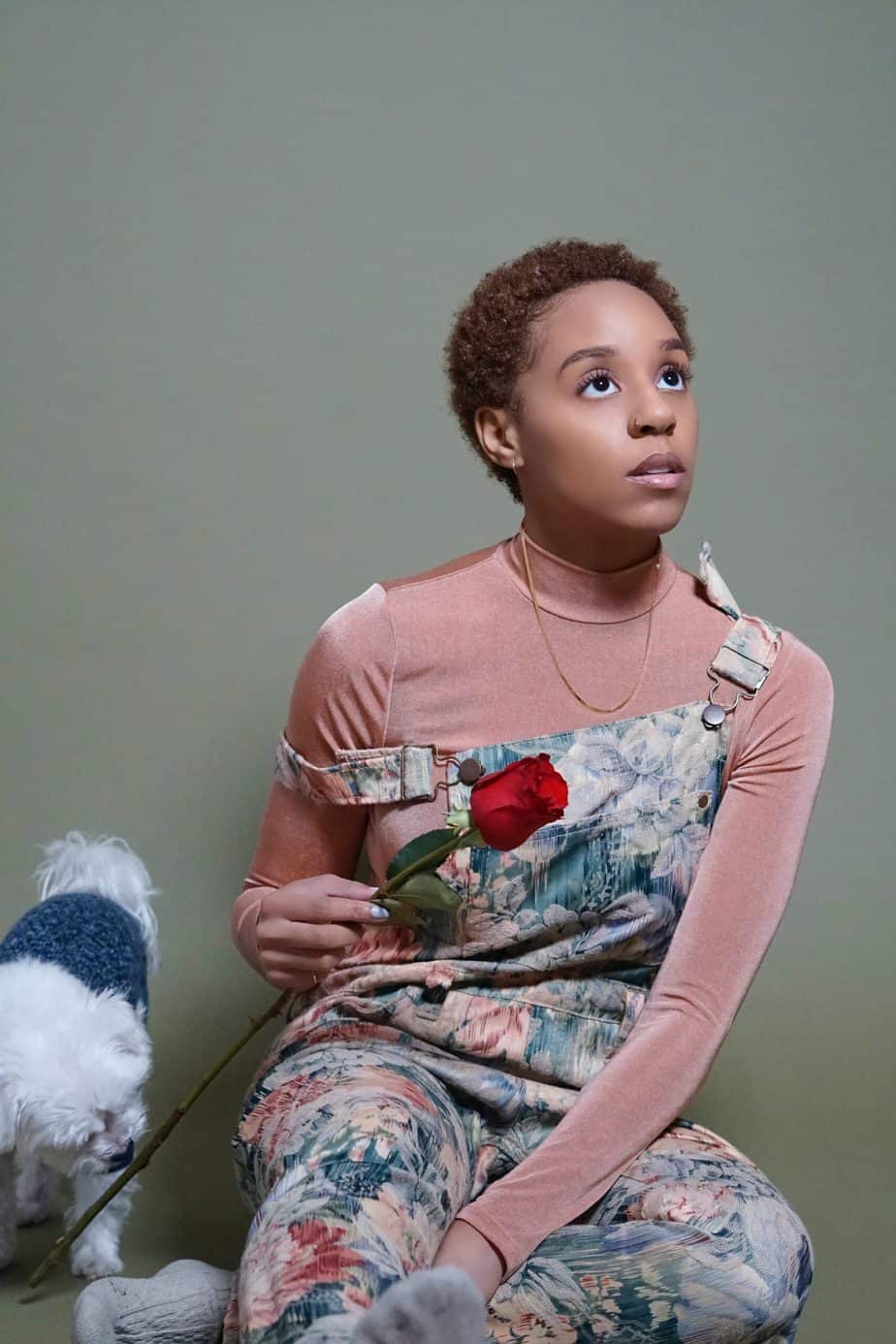 Pressed Blouse Under Linen Overalls
Some linen overalls look exactly like dress pants, just with the added bib. It was hard at first to decide what would pair well with fancy overalls, but then I landed on the obvious. A beautiful white pressed blouse will look incredible underneath ironed dress pants. If your trousers are too long, wear heels that are just short enough to make it look like you're floating through the air.
No Shirt
Speaking of brave fashion moves, have you ever thought about wearing overalls without a shirt? Depending on how tight your overalls are to your chest, you can get away with it. There are overalls that are made as single pieces and contour your body as a dress would. When all else fails, you can still go the "no shirt route" by wearing a bra, a small tube top, or a sports bra.
Strap on, Strap Off
Back in the '90s, all the cool kids would wear crop tops they cut themselves below canvas overalls with one strap hanging down around the back of the trousers. As a fashion writer and editor, it's important that I do research on what's trendy, stylish, and forever classic. I don't care what anyone says. Putting your overalls on with one strap is pretty sick. Let's bring it back.
Frequently Asked Questions
Question: What is the best brand of overalls for women?
Answer: Levi's Dickies, and Carhartts are the most durable and high-quality overalls on the market, but most of their styles cater more to laborers and work environments. If you're looking for brands that have a specific focus on style rather than versatility, Soojun, YESNO, American Eagle, Wallflower, and Gihuo offer some great alternatives to work pants or overalls. 
Question: How do you choose overalls?
Answer: Choose your overalls based on their purpose first: do you need them for heavy-duty work, gardening, or fashion? Next, consider which style to wear based on your body type. Are you tall, short, petite, or curvy? Finally, put your own personal style into your choices. Do you prefer more casual, everyday wear, or would you rather purchase runway-ready outfits?
Question: Are women's overalls in style?
Answer: Yes, women's overalls are still in style, and they likely will be for a while. '90's fashion is still quite popular, but we're reaching the end of the 10-year fashion cycle. In a few years, we may see a 2000's revival, which may or may not keep overalls around. 2000's fashion has its own unique identity, so there's a possibility that low-ride overalls will become a new thing.
Question: How do I make my overalls more flattering?
Answer: If you find that overalls aren't flattering on your body, you may be wearing the wrong style. Denim overalls tend to look boxier, while cotton varieties cinch in the waist. Or, you could contour the shape by using a belt. Try adding decorative blouses, striped shirts, long-sleeved turtlenecks, or a white furry jacket underneath your overalls to dress them up.
Conclusion
Overalls are a classic yet stylish choice for women of any age, size, or demographic. When you play to your strengths, any clothing type will look good on your body. With the right accessories, jackets, jewelry, shoes, and bags, you can make this casual outfit staple into a fashionable piece of art. Or, you can just throw on a pair of already decorative overalls that make a statement.
A word of advice: Overalls can look good on any body type, no matter what you look like. Seriously! Most clothing types are suitable for everyone, but maybe not in a particular style. Whereas a short girl like me looks good in skirteralls, I can't pull off long torso overalls, and that's okay! There are plenty of options out there that will look good on your body!
Have fun dressing up your favorite overalls, whether they're made from cotton, denim, or linen.