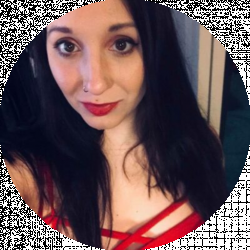 Latest posts by Stephanie Jensen
(see all)
There are many clothing items that are seen in different cultures and have even been worn throughout history. Skirts are one of them. You can see a variety of different skirts throughout the world. In some cultures, men even wear skirts!
And it's no wonder why. Skirts come in a variety of pretty styles and women feel very feminine wearing them. Many find skirts comfortable since they're airy and not restrictive like pants.
If you're skirt shopping, you may be wondering how to find the best skirt. Here, we discuss many ways to find the best skirt for you, from choosing a skirt for your outfit all the way to finding the best type of skirt for your height.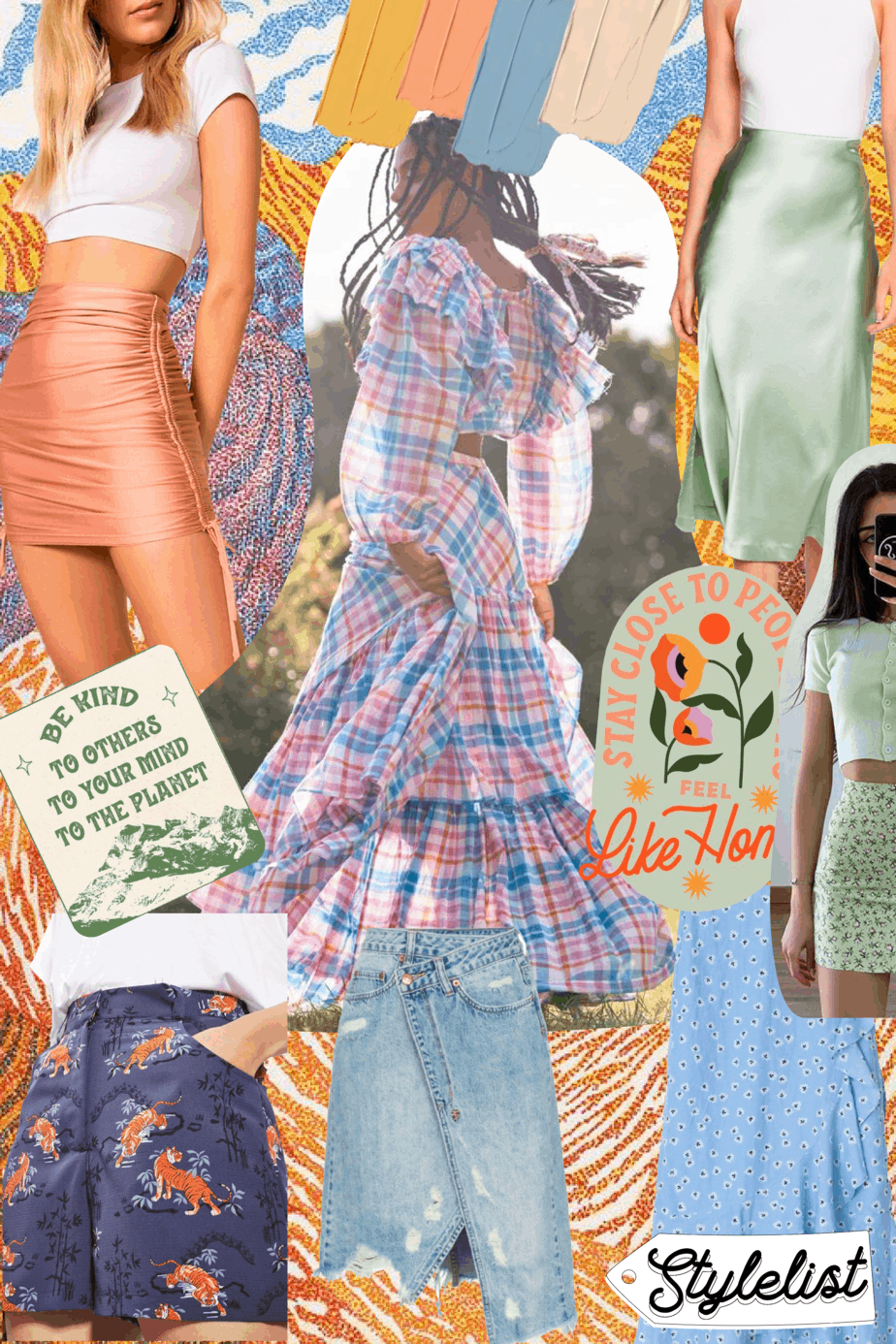 Why It Matters
Before we discuss finding the best skirt for you, let's talk about why you should focus on these factors.
First, certain types of skirts will show off your figure, as we will cover. Skirts also have different functions. Some are sexier, showing off your legs. Others are longer and are more suitable for certain environments, such as work.
Why Do Certain Skirts Flatter Certain Figures?
Skirt shopping should be as easy as finding a skirt you like and wearing it. But certain skirts look better on certain body types, and this rings truer for skirts than any other type of clothing. Why is that? Skirts accentuate your figure more than any other type of clothing. The right skirt will show off your best assets, while the wrong skirt will only do the opposite.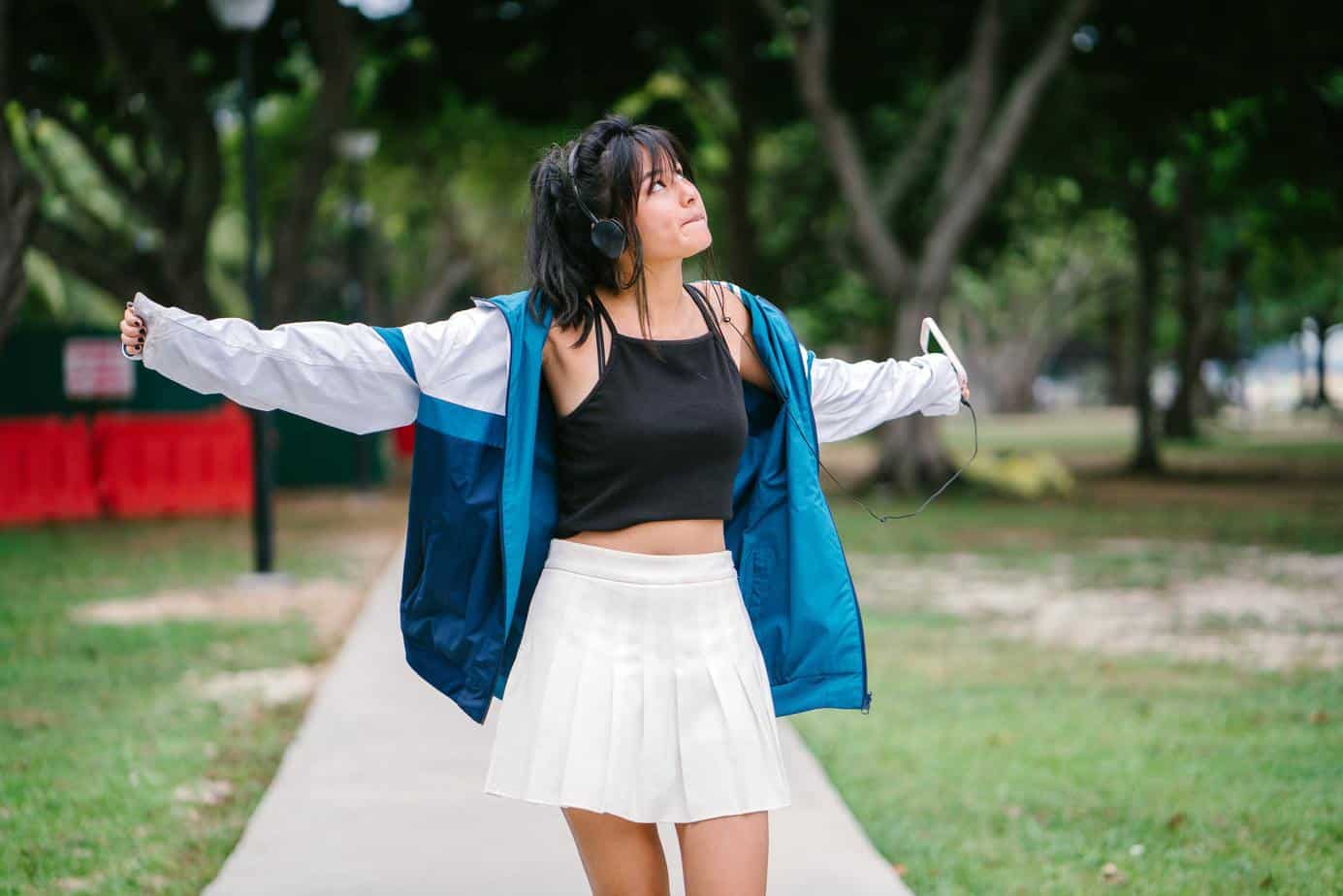 When it comes to skirts, there's also the issue of proportions. You'll want to balance out your top and bottom half, something that's more difficult than it sounds. For example, if you wear an oversized skirt, you'll want to wear a slim top, and vice versa with a slim skirt.
Types of Skirts
When you read this article, we will mention the specific types of skirts to wear, depending on your body shape and other preferences. It's important to become familiar with these terms before reading on.
A breakdown of the different types of skirts include:
A-line
Pencil
High-waisted
Trumpet
Asymmetrical
Flare
Pleated
Straight
Maxi
Midi
Knee-length
Mini
Keep in mind that this skirt buying advice is only advice, not concrete rules. If you love the way a certain skirt looks on you, don't be afraid to buy it. For example, those with an hourglass figure aren't the only ones allowed to wear a pencil skirt and those with serious curves can also wear a flowy skirt if desired.
We will discuss these skirts more in detail throughout the article. But the two we will discuss the most are the pencil and A-line skirt.
Pencil Skirt
Pencil skirts are slim-fitting, yet aren't too tight. Their straight and narrow, looking amazing on women with curves. They gracefully hug your curves and are very versatile. You can find pencil skirts in all styles, from the type you wear to the office to the ones better suited for the club. However, most pencil skirts are knee-length or midi.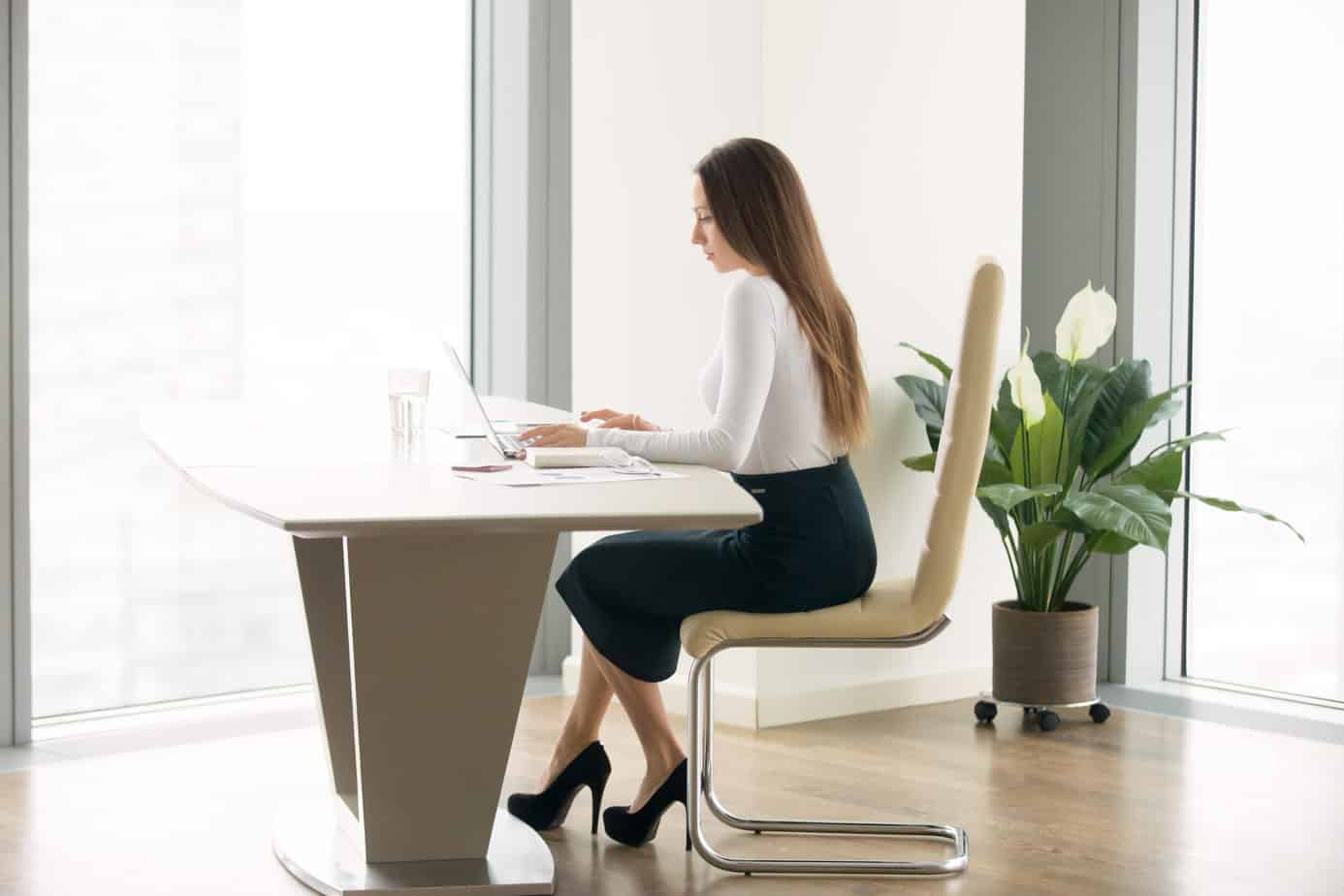 A-Line Skirt
A-line skirts differ from pencil skirts because they're tight at the waist but flare out from the hips. They look lovely on just about all body types, though women with wider hips tend to stay away from this style.
Different Skirt Lengths
Skirt length is one of the most important aspects when choosing a skirt. Not only are certain skirt lengths more ideal for different occasions, but they may also fit certain body types better than others.
There are four main skirt length classifications: mini, knee-length, midi, and maxi.
Mini
Mini skirts are exactly what they sound like. They're shorter than traditional skirts, usually falling a few inches above the knee. Mini skirts look best on shorter women, but only certain occasions call for mini skirts. They're great for parties and nightclubs, but not ideal for the office or formal events.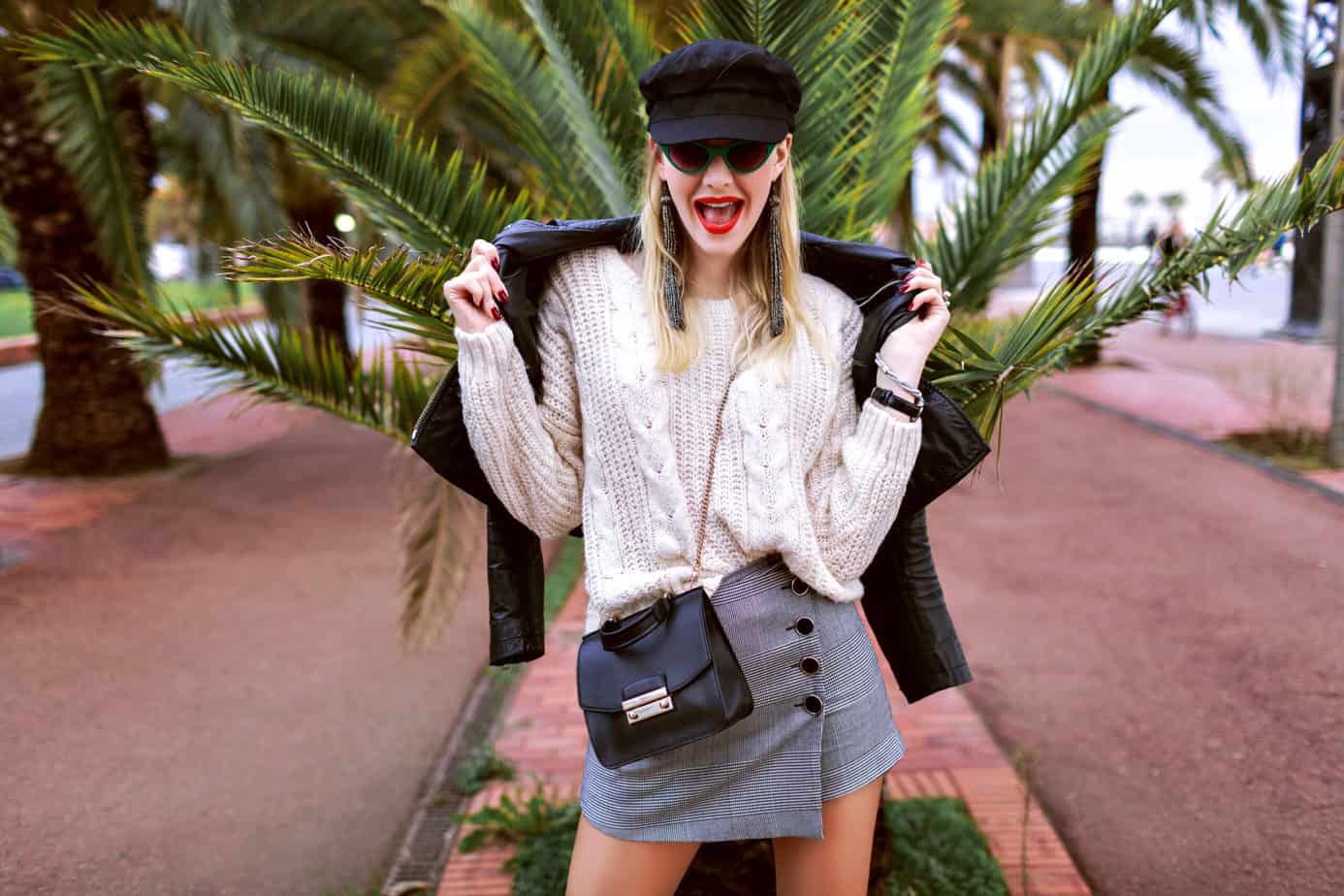 If you're petite and want to wear a skirt to the office or to a formal event, you may be better off choosing a knee-length skirt.
Knee-Length
Knee-length skirts are one of the safest options. They look great on just about everyone and are ideal for a variety of different occasions. While they may be considered conservative, the right type of knee-length skirt can make your figure look beautiful, which is always ideal if you're going out for the night.
Midi
Midi skirts usually fall at the calf. They're ideal for tall women who find most skirts too short but also don't want their maxi skirt sweeping the floor. However, they can shorten the legs, which is why many petite women don't wear them. When wearing a midi skirt, you should wear high heels to not compromise the length of your legs.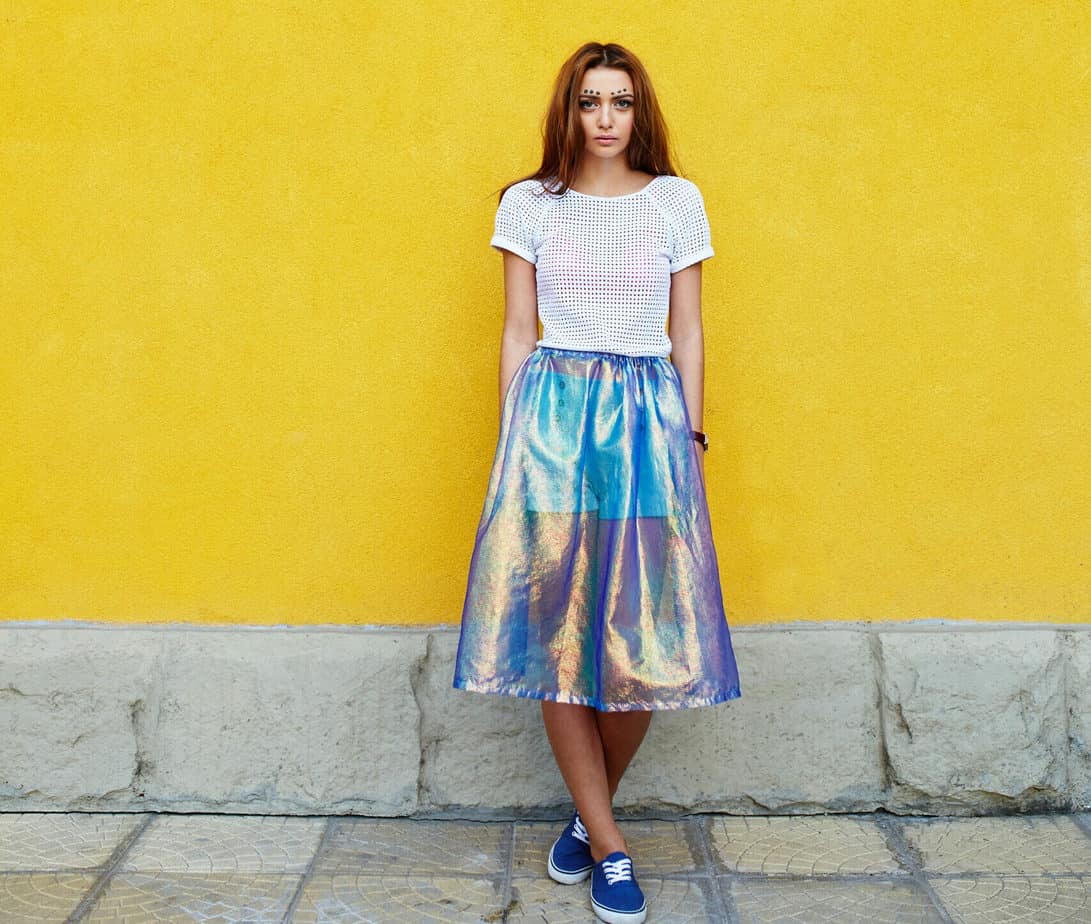 Maxi
Maxi skirts are the longest type of skirt. At the shortest, they reach the ankle. Some maxi skirts are long enough to reach the floor. The goal of maxi skirts is to cover the legs, though many women wear maxi skirts to accentuate their top and show off skin in that area. Maxi skirts look best for tall women, as we will highlight in the next section.
Find the Best Skirt by Height
One of the most difficult aspects of skirt shopping is finding a great skirt for your height. Here's a simple guide when skirt shopping, based on your height.
Tall
If you're tall with long legs, you're in luck! You can pull off just about any skirt. But what if you don't want to find a skirt that's too short? For best results, look for a maxi skirt.
Maxi skirts look perfect on a tall frame for a reason. They have a casual and comfortable look while still maintaining their elegance. Not only that, but maxi skirts won't take away from your frame or the rest of your outfit.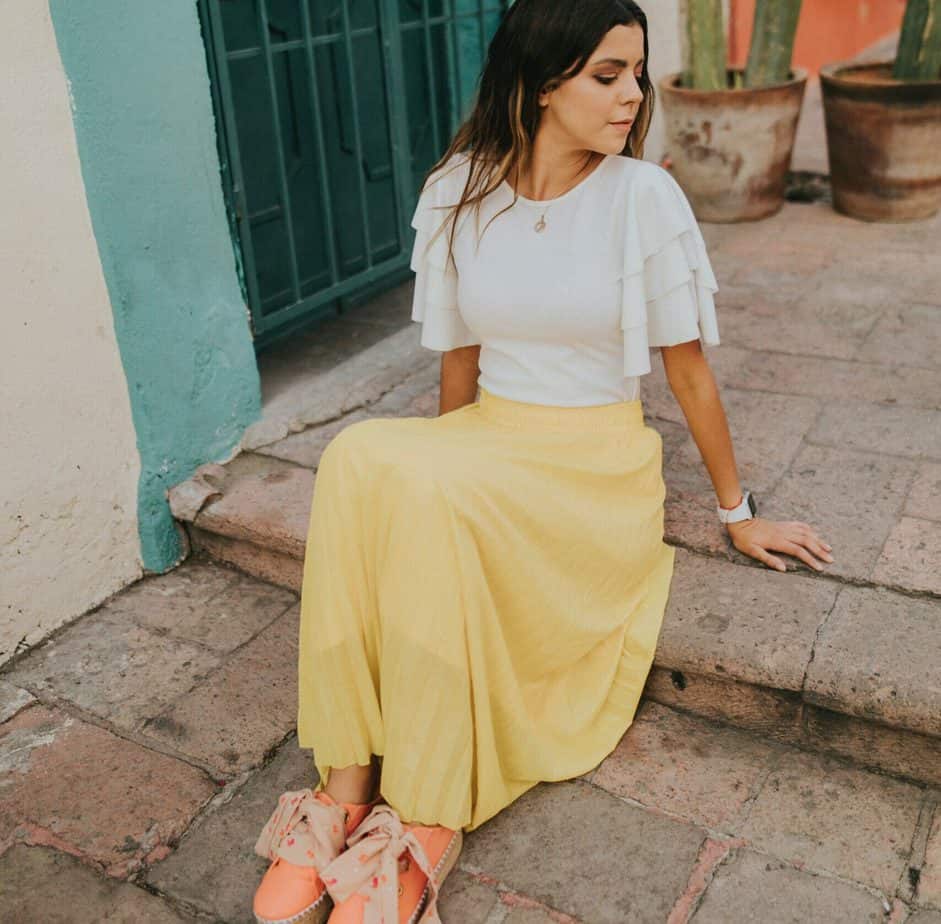 Some great maxi skirt recommendations include boho, chiffon, and pleated bow skirts.
Petite
If you're short, your skirt options are more limited. That's because skirts can easily overwhelm your small frame.
First, avoid fit-and-flare skirts. These skirts are slim at the top but full at the bottom. While they're comfortable, they will do nothing to show off your legs.
You'll also want to avoid any skirt with a long hemline. If you're not sure what that means, avoid wearing skirts that go past the knee. Even if the skirt is cute and comfortable, it won't look stylish with your figure.
What's the best option? This is a great excuse to take out a cute mini skirt. Mini skirts will show off your legs and will make you look taller. They're feminine and cute, making you feel ultra sexy.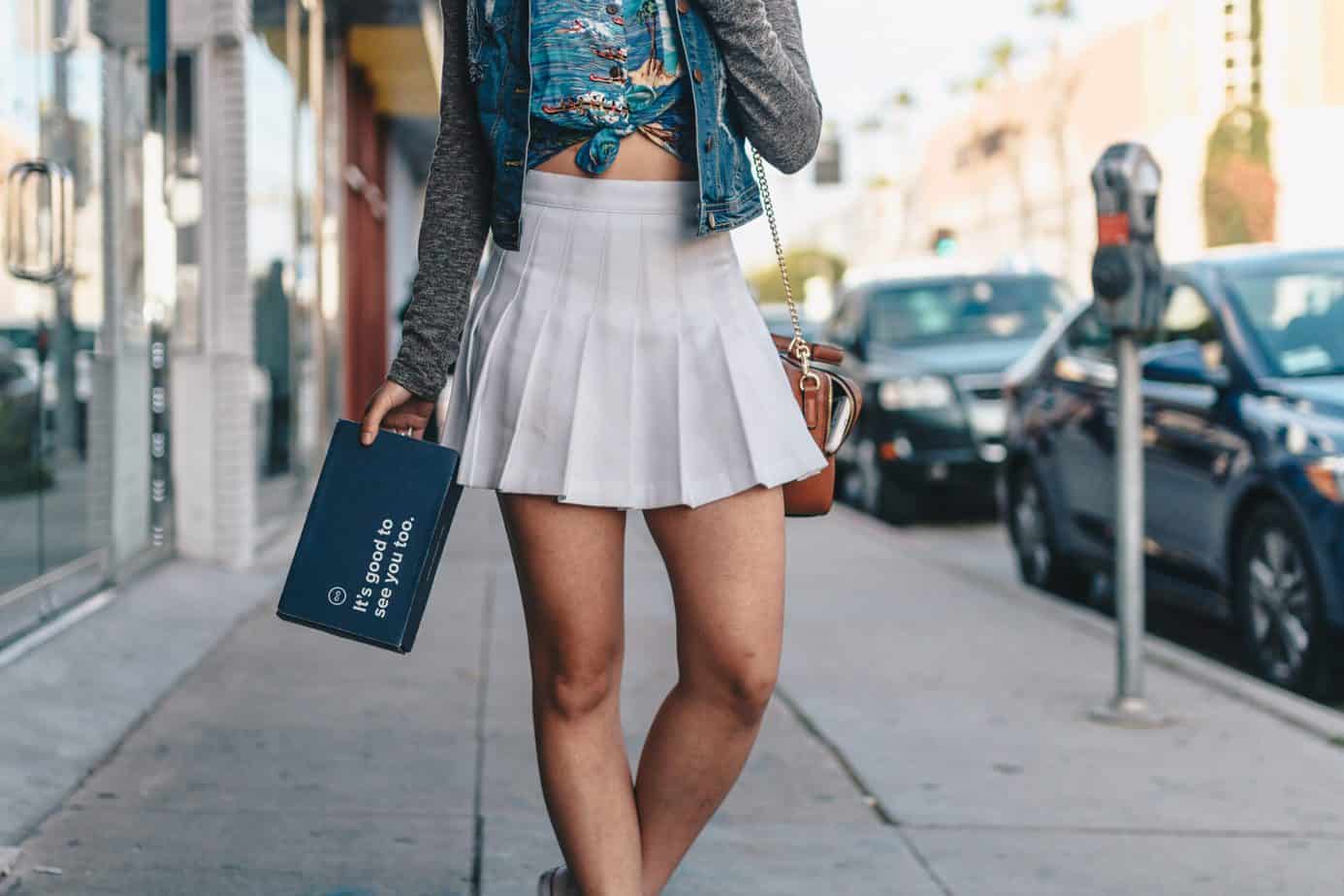 The best part? There are a variety of types of mini skirts! From ruffled to denim mini skirts, the options are endless and you can likely find one that flatters your figure (as we will discuss in the next section).
Average Height
What if you're not too short and not too tall? You have a variety of options! Knee-length skirts work for everyone, so this is a safe option for you.
Are You Skinny or Curvy?
We will go into specific body shapes in the next section; but let's face it, most of us don't know whether we're a pear or an hourglass or whatever. That's why we're also offering a simplified skirt buying guide based on whether you're curvy, skinny, a little bit of both, or solely athletic.
Skinny
If your natural figure is straight up and down with no curves, you can wear skirts that create the illusion of curves. Asymmetrical skirts work for this purpose but you can also choose skirts with ruffles.
If you're short and skinny, be sure to find mini skirts to show off your legs. If you're tall, longer and fuller skirts also give the appearance of wider hips.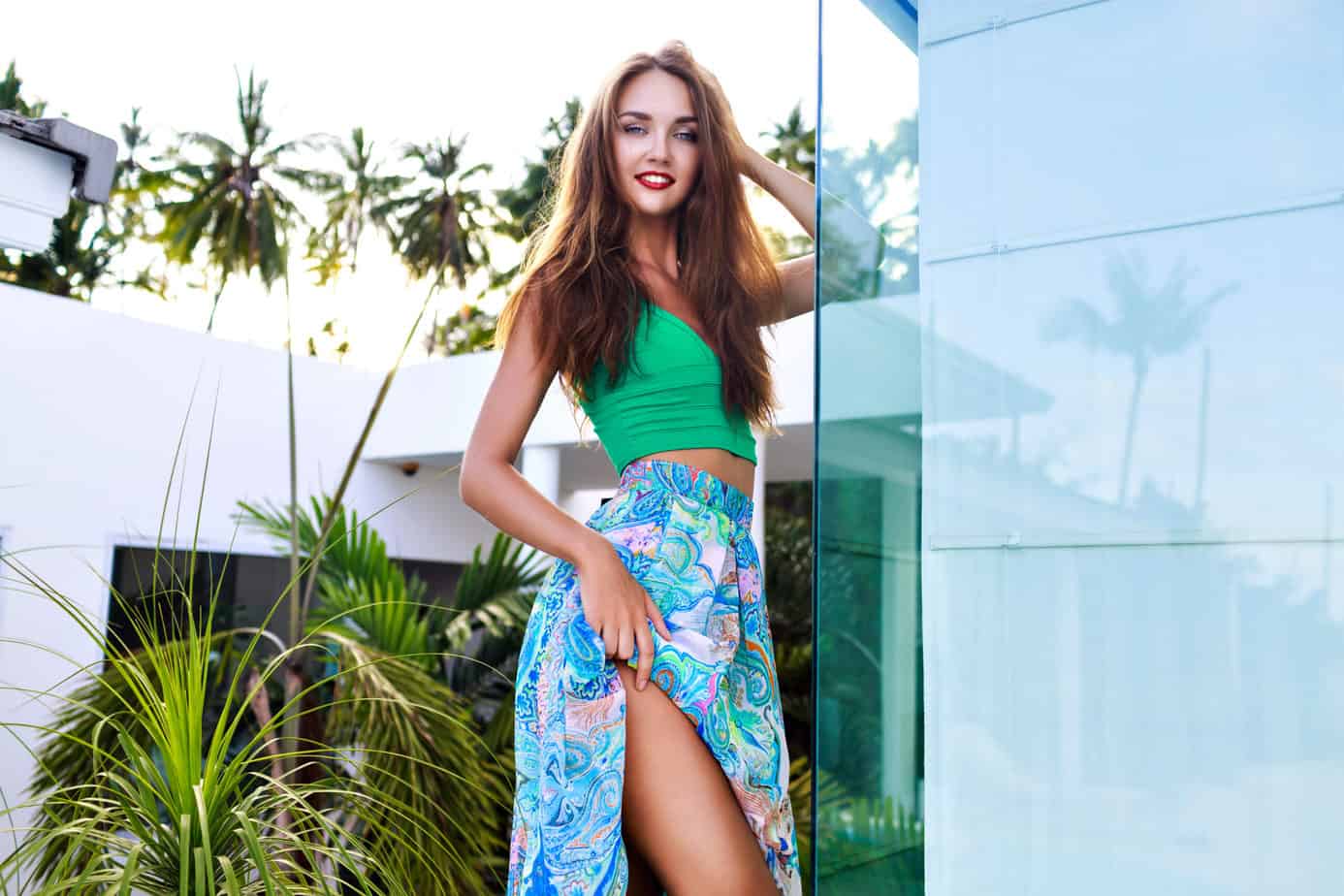 Curvy
If you have natural curves, the right skirt will show off your figure. For best results, wear a pencil skirt. They hug your hips while accentuating your little waist. Pencil skirts have a classic look and they're appropriate for just about any occasion.
Pencil skirts are also versatile when it comes to length. If you're short and curvy, you can easily find knee-length pencil skirts to show off your curves without compromising your legs. But if you're tall and curvy, there are pencil skirts that fall around the calves if you want a more corporate look.
What if you don't want that corporate look? You can find pencil skirts in a variety of different styles, colors, and even patterns.
In-Between
What if you're not too skinny but not too curvy? Choose a versatile style such as A-line skirts. They're tight at the waist, accentuating your small waistline. But they also flow out more than pencil skirts, creating the look of fuller hips.
A-line skirts first reached popularity in the 70s. They're feminine and flattering on a variety of figures, so they're always a safe bet if you fall in between the skinny and curvy scale. You can find an A-line skirt that's ideal for a formal event, the office, and for everyday wear.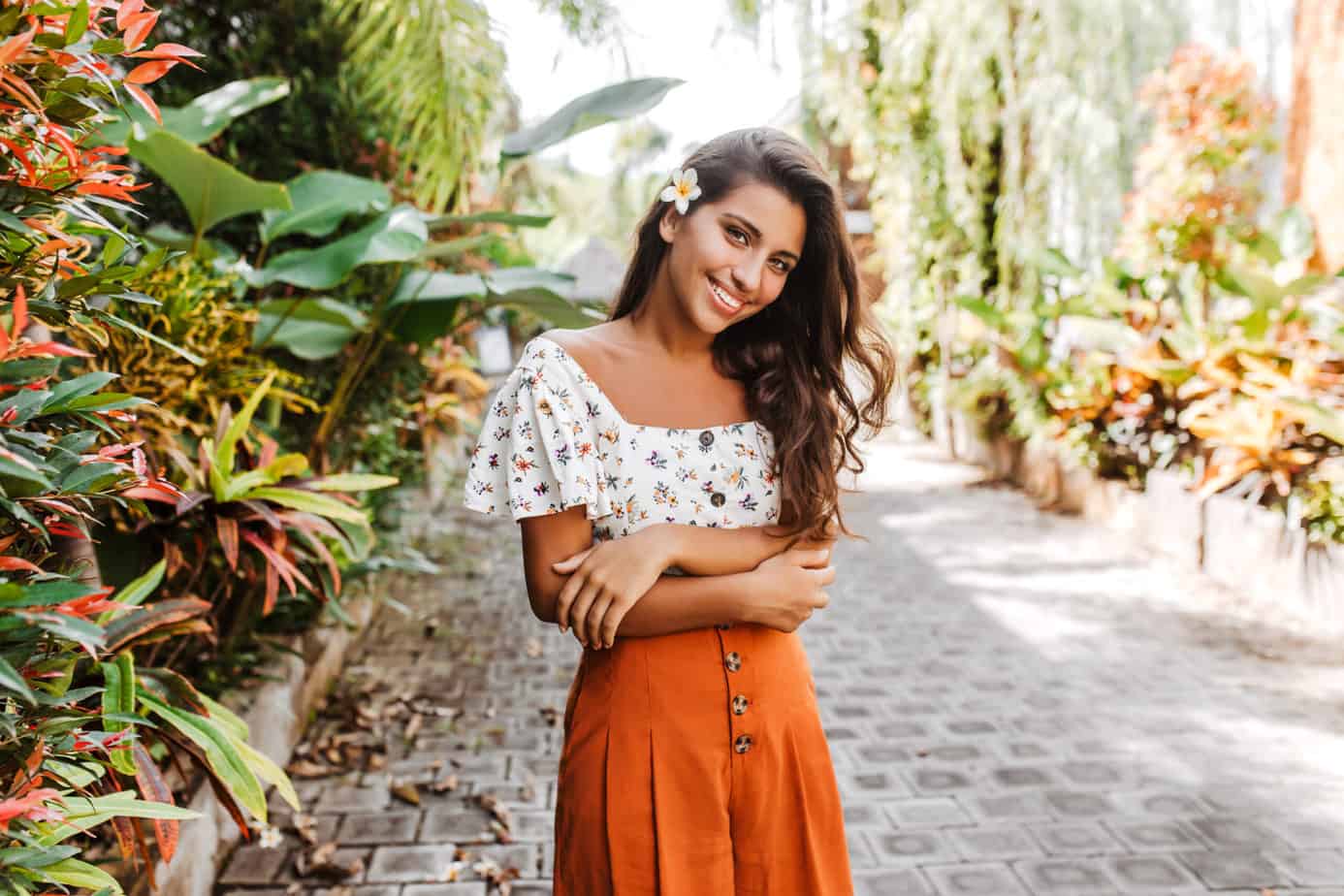 A-line skirts are also very versatile. Shorter women can easily find A-line mini and knee-length skirts and taller women can find maxi A-line skirts with a beautiful style.
Athletic
If you have a naturally athletic build, you're in luck! Just like tall women, you can pretty much pull off all skirts.
But what's the best skirt to make your super-fit figure look more feminine? Don't choose a super short mini skirt but you also shouldn't choose a super long skirt.
Instead, find a skirt that ends just above the knee. This way, you show off your legs and the skirt won't be too long or short (because both tall and petite women can have an athletic body).
Find a Skirt by Body Type
Is your figure more complex than simply "skinny" or "curvy?" We all feel you. There's a reason why fashion legends dress according to their body type. Our body types are judged by the size of our shoulders, bust, waist, hips, and more.
Here are the most common body shapes and how to find a skirt that compliments your figure.
Pear
Pear is one of the most common body types. With this figure, your hips are larger than your waist. But unlike the hourglass figure, your hips are also wider than your top half.
Pencil skirts may be too tight on your frame and will accentuate your hips far more than you may like. That's when an A-line skirt comes in. You'll show off your narrow waist but the natural flowy shape of the skirt will flare out. This will create more balance.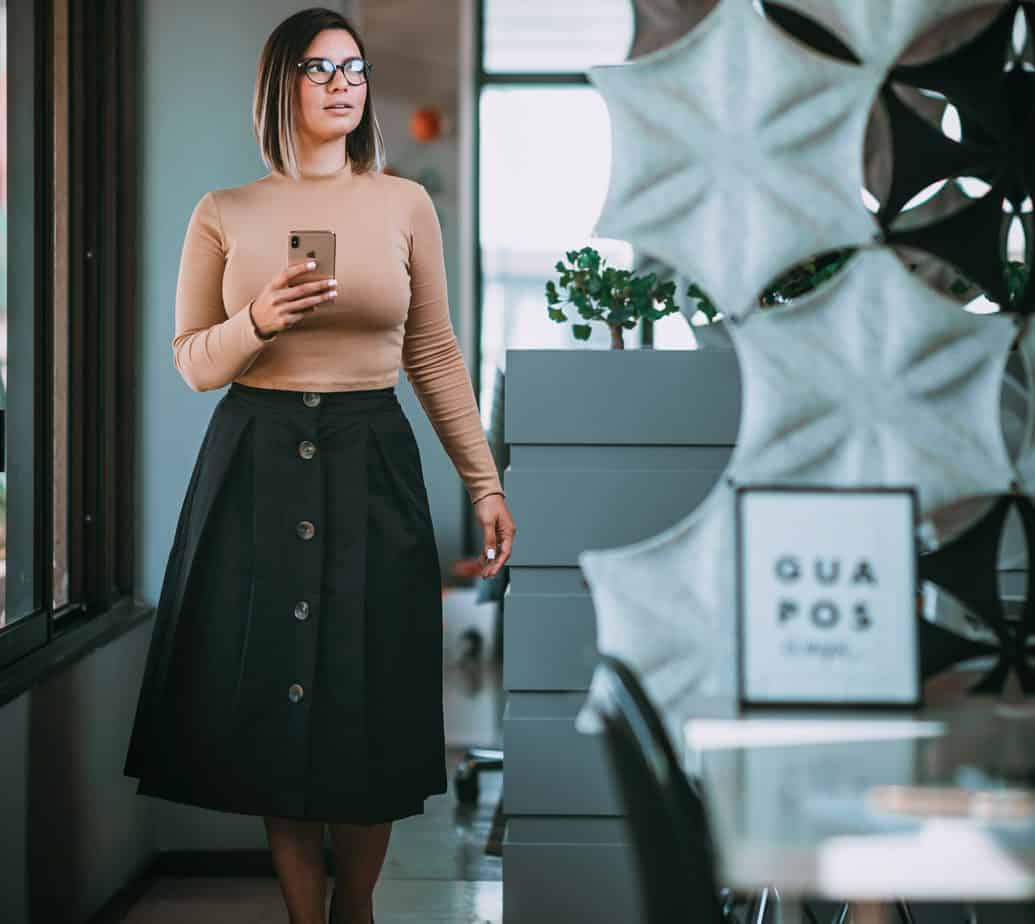 Apple
If you have an apple figure, you carry your weight in the middle of your body while you have a smaller bottom section, such as narrow hips and skinny legs. A high-waist skirt will draw in your middle section. To put the focus on your amazing legs, wear skirts that fall above the knee.
If you want to define your waist, wear a high-waisted skirt that's narrow at the top and flows at the bottom. This will also create the illusion of more curves.
Inverted Triangle
Women with an inverted triangle shape have shoulders that are wider than any other part of the body. Fortunately, the right skirt can create the illusion of an hourglass figure.
The skirt you wear should flare out. These skirts are also very casual looking and comfortable, so they're ideal to wear to a variety of different occasions.
Hourglass
As we mentioned in the "curvy" section, pencil skirts are the best option for women with an hourglass figure. Pencil skirts will flaunt your curves while smoothing out the thighs.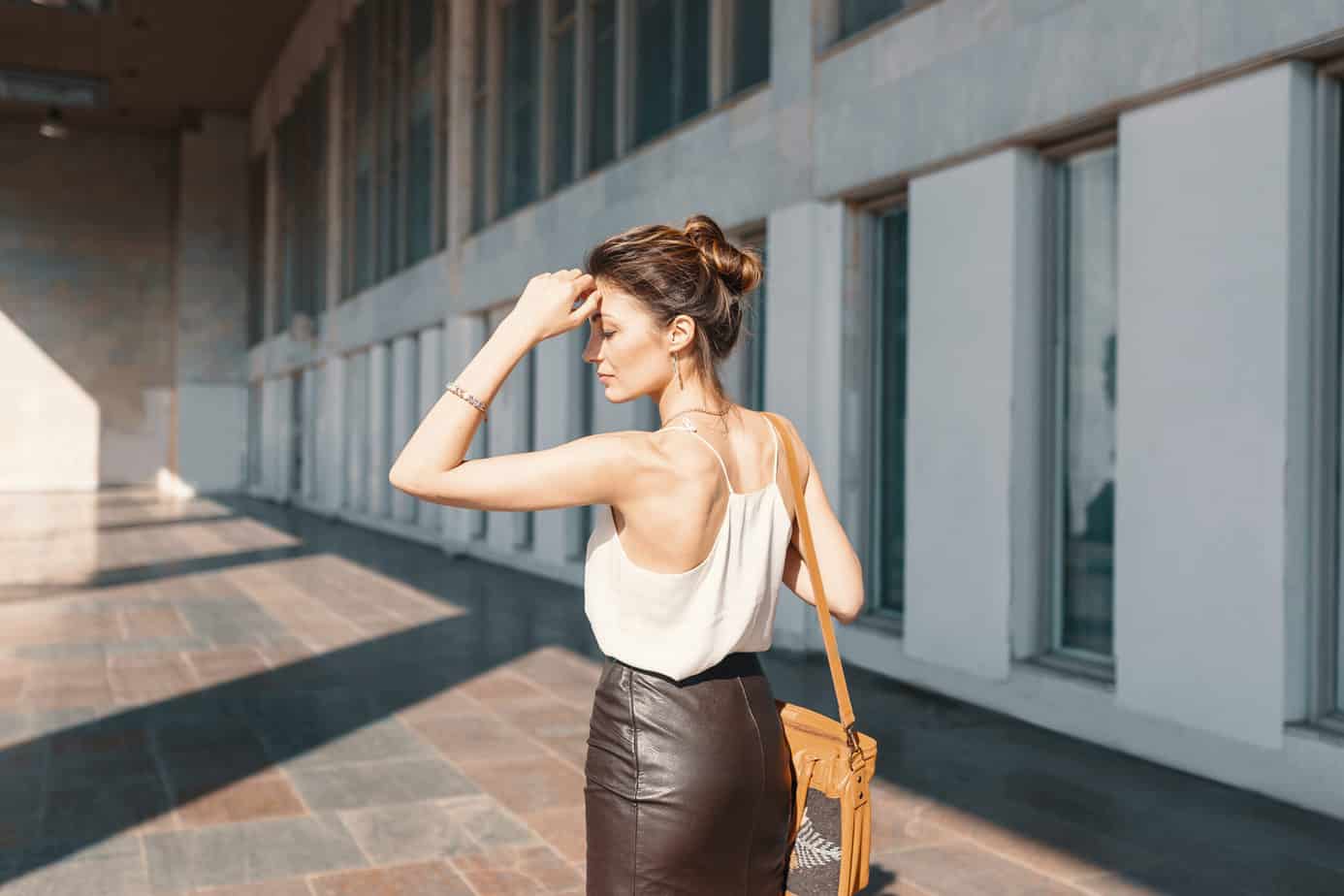 However, those with an hourglass figure should be careful about choosing a pencil skirt. Bright colors and patterns will only make your hips look figure. Stick to a solid-colored neutral skirt. Any shade from black to taupe will look lovely. Otherwise, you can find a pencil skirt in a style and material you'll love.
Rectangle
If you have a rectangle figure, your shoulders align with your rib cage and your hips. Fortunately, just about all skirts look great with your versatile figure.
If you want to create curves, you can choose an A-line skirt to fill out your hips. Or you can choose a form-fitting pencil skirt to hug your natural figure.
Unlike some of the other body types on this list, you can pull off bright colors and patterns. This will create volume on your hips and thighs, also giving the illusion of curves.
Additional Ways to Choose the Best Skirt for You
Did you find the best type of skirt for your body shape and size? Your job isn't over yet. Here are other factors you need to consider when finding the best skirt.
Fabric and Colors
The color and even the fabric of the skirt will impact the way it looks.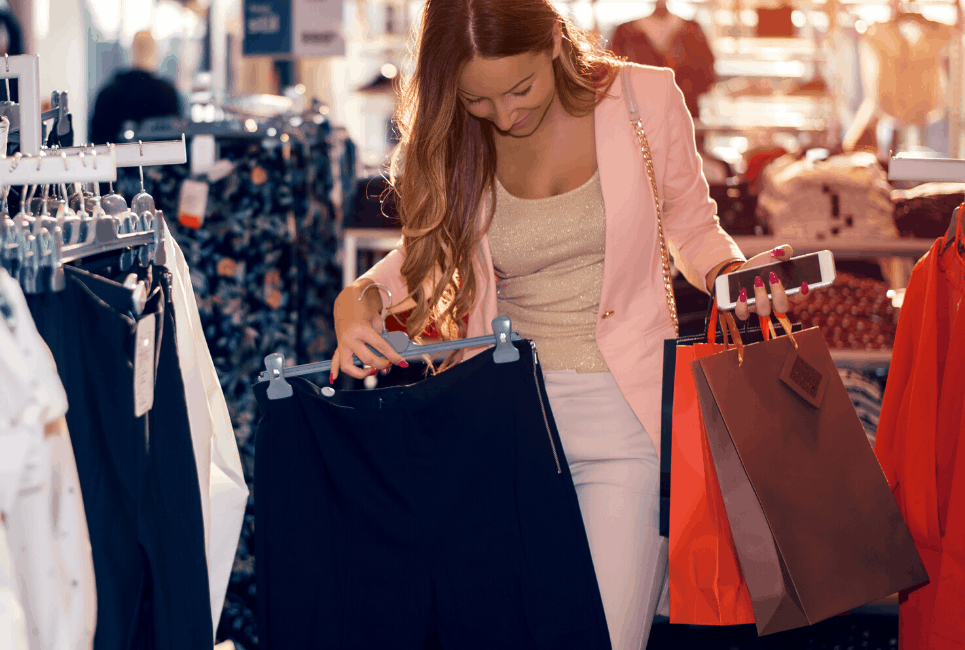 For color, know the rule of thumb is to choose a solid or dark color whenever you can. Patterns and bright colors can be distracting. Solid-colored skirts are also more ideal for corporate settings. Darker colors are especially better for those with an hourglass or pear shape. Black and other dark colors are slimming, slimming down your hips.
You'll also want to choose lightweight fabrics when you can. This way, they won't cling to your body and the skirt will feel more comfortable. Lightweight fabrics are also perfect if you're wearing a skirt in the summer. Light cotton, knit, muslins, and rayon are all good options.
When should you wear heavy-fabric skirts? Certain body types, such as apple, pear, and hourglass figures, can get away with heavier fabrics on the lower part of their body. That's because heavy fabrics tend to be slimming, creating more balance. Rayon challis, denim, and flannel are all great options.
Don't forget to look for embellishments! Embellishments add more femininity to any skirt. Some great examples of embellishments include sequins and bows.
By Your Outfit
Ideally, you should have a variety of different types of skirts. That's because certain skirts look better with specific outfits.
First, take accessories into account. Some accessories, such as belts, shoes, and jewelry, may take away from the skirt. Some shoes also look better with certain types of skirts.
For example, high-heeled shoes look best with a pencil or A-line skirt. But if you're not a heel person, you can absolutely wear flats. Neutral-colored flats look best, and you should opt for pointed-toe flats if you're short.
If you're wearing a short skirt or if you have long legs, ankle boots will look good. Avoid wearing flip-flops and clunky boots with skirts.
If you have an hourglass or pear figure and want to wear a flowy skirt, make sure you wear a belt to accentuate your waist. Jewelry can also be distracting, so only wear chunky jewelry if you're wearing a neutral-colored outfit or if you have a slimmer figure.
Make sure to pair patterns and solid colors well. If you're wearing a solid-colored skirt, you can get away with wearing a patterned top and vice versa if you're wearing a patterned skirt.
Do you still feel you need to balance out your figure better? If so, throw something on your upper body. We suggest a cardigan. Cardigans are very flattering and look great on all body types. But there are times when it's too warm for a cardigan. If that's the case, a vest offers similar benefits.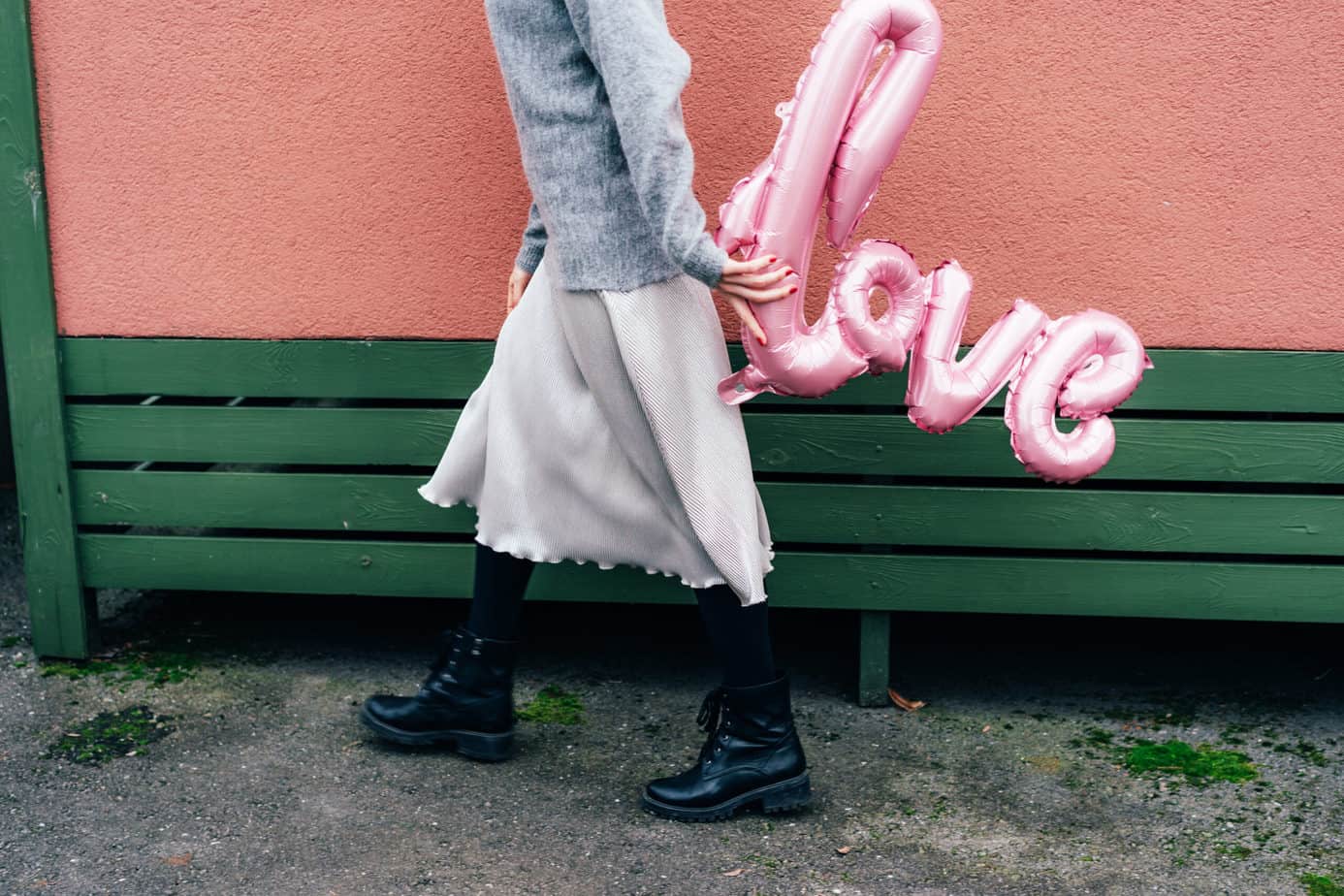 While embellishments look great on skirts, they may look too distracting if you're short or have wide hips. If that's the case, wear the embellishments on the top part of your body. Great examples of embellishments include ruffles, pleats, and bows.
FAQs
Question: How Can I Look Better in a Skirt?
Answer: Are you following this advice but still don't like the way you look in a skirt? Here are some tips that can help you out:
– Choose a high-waisted skirt. Don't wear a skirt that goes below your natural waist.
– Tuck your top into your skirt or knot them. This better defines your waist.
– Choose a simple, solid-colored, and flowy skirt that you can easily dress up or down
– If flats don't look good with your skirt, choose heeled shoes. The heels don't have to be too high.
Question: Where Should I Buy a Skirt?
Answer: There are a variety of stores, both brick-and-mortar and online, that sell cute skirts. Here are some of our favorite places to buy a skirt:
– Forever 21
– Missguided
– Nordstrom
– ASOS
– Anthropologie
– Boohoo
Question: How Can I Make a Maxi Skirt Not Look Frumpy?
Answer: Maxi skirts look great on tall women and you can easily match them with a cute top, even showing off some skin on your top half. However, if you pair your maxi skirt with the wrong outfit, it can look frumpy.

How can you avoid this? Carefully choose the best top for the skirt. If you're going out, wear a crop top with a high-waisted maxi skirt. If the event is formal, choose a solid-colored blouse with a fitted maxi skirt. Off-the-shoulder tops are very feminine and take away the drab from a flared maxi skirt. Blouses with loose sleeves are also great for the office when paired with a fitted maxi skirt.
Question: Are Skirts in Style?
Answer: Before you go skirt shopping, you may be wondering if skirts are even in style. The good news is they are! However, you'll want to choose the best skirt. Midi denim skirts are seriously trending this year. Leather and pleated skirts were also in style last year and are better for the workplace. Focus on midi skirts rather than other lengths.
Find a Skirt You'll Love
Skirts are a staple in just about every woman's wardrobe. But few women know how to properly shop for a skirt. Use this advice to find a skirt that will look amazing with your body shape.
If you love wearing skirts to the office, you'll want to match your skirt with a blazer. Here are different ways to style a blazer.