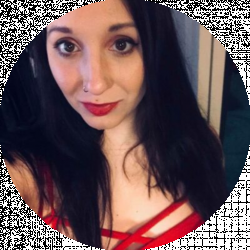 Latest posts by Stephanie Jensen
(see all)
We want to wear clothes and we want our clothes to be both stylish and comfortable. And for women, what piece of clothing is more comfortable than leggings? They fit our bodies perfectly, almost as if they were a second set of skin.
This is why we've seen leggings throughout history. Yes, throughout history. Leggings date back to the 14th century (even though men wore them before women).
Now that you're convinced you need leggings in your life, how exactly should you wear them? Here are some style ideas, as well as essential information to know about leggings.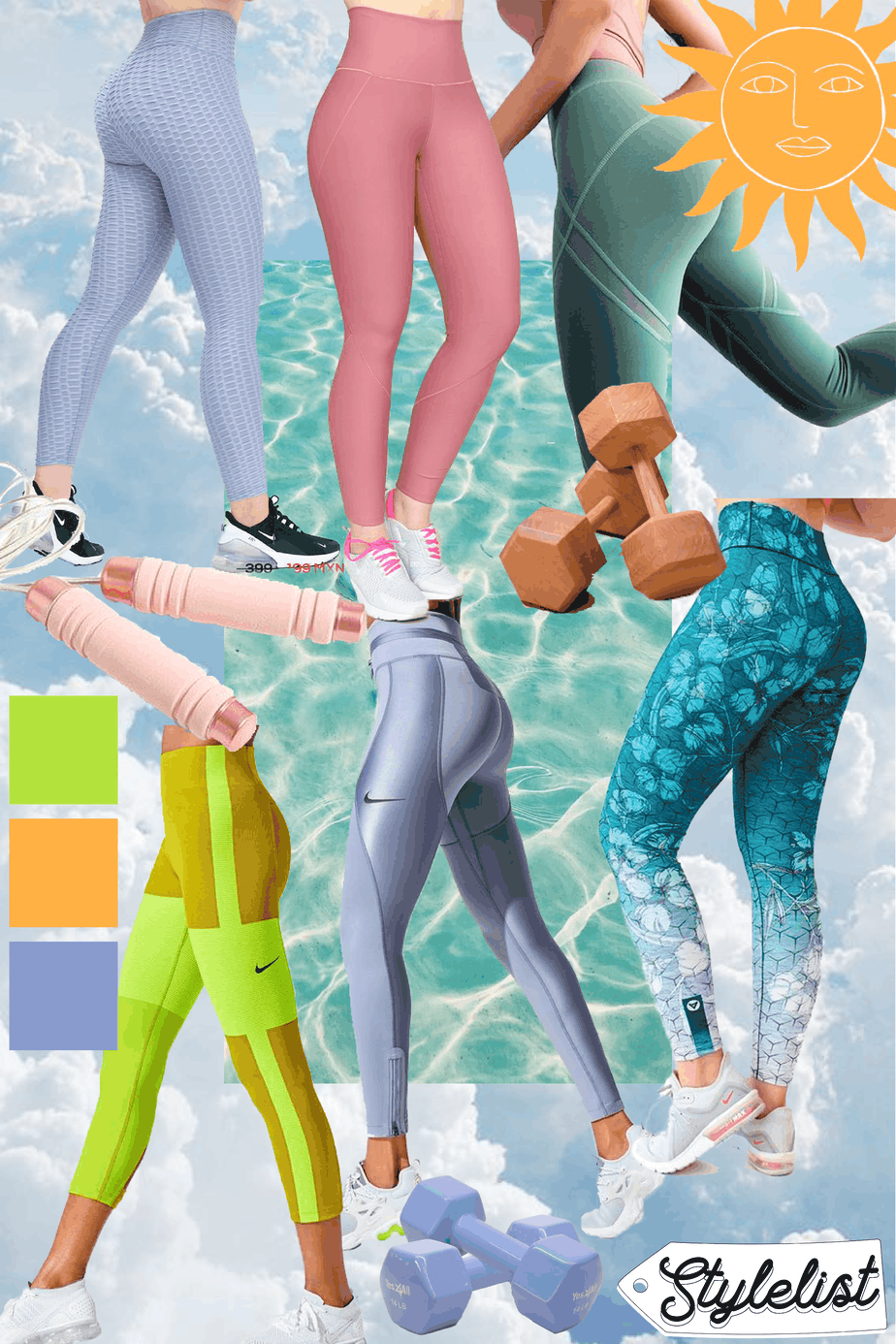 Why and Where to Wear Leggings
Leggings offer more than just comfort and an excuse to show off your booty. They're probably the most versatile clothing item in your closet. Here are some perfect occasions and reasons to wear leggings.
Exercise and Yoga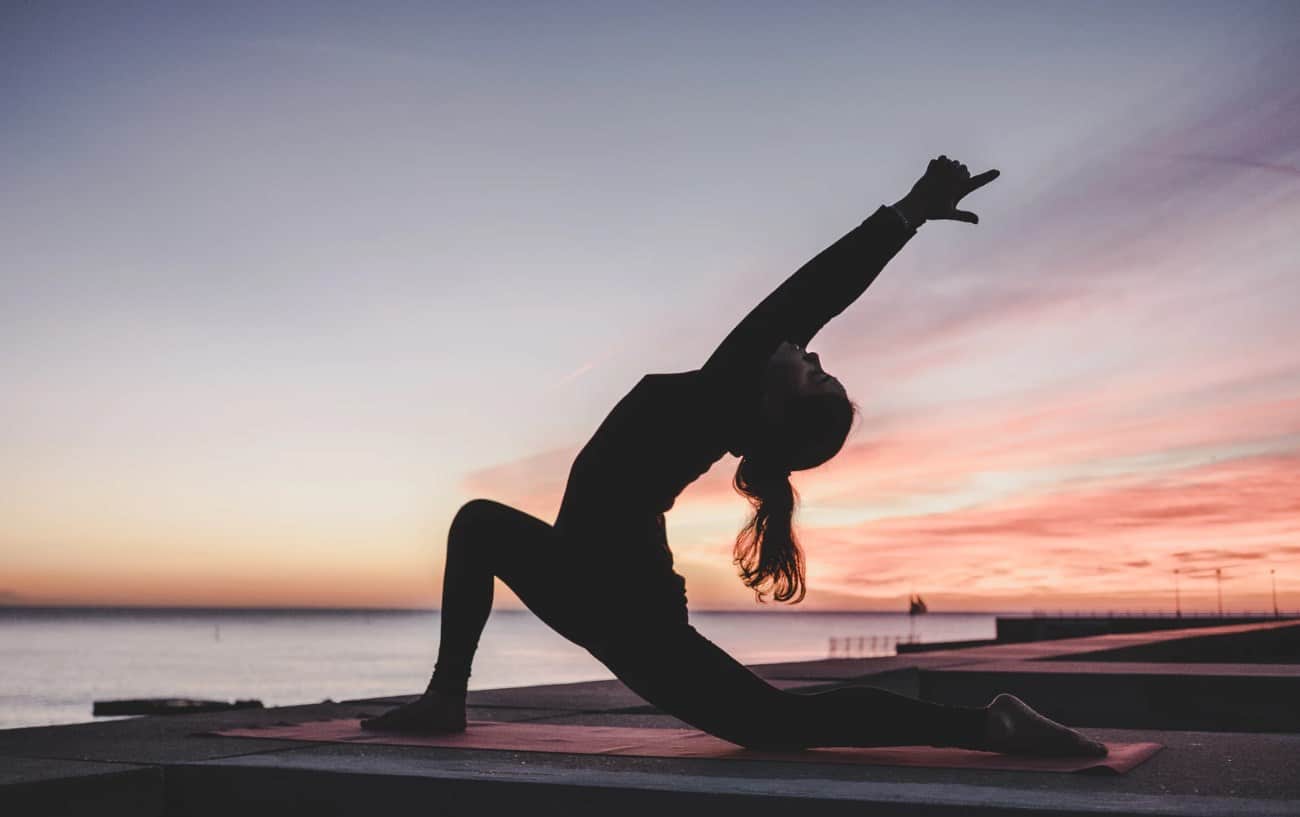 Think leggings are just a way to show off your hot bod at the gym? Think again. There are many benefits of wearing leggings at the gym, specifically compression leggings.
Leggings are more comfortable and are ideal for just about any workout. Wearing loose clothing at the gym isn't advised, since the fabric could catch onto the machine and cause an injury. Leggings fit the form, offering an extra level of protection.
This is also important for yoga. It's advised to not wear clothing that restricts your movement. Leggings are tight-fitting and move with your body, so the extra fabric doesn't prevent you from doing certain stretches.
There are also specific leggings made for exercise. These leggings are airy and are usually made of breathable materials. This will help improve circulation during your sweat sesh.
Women come in all shapes and sizes, but especially those who exercise. From the skinny minis to the bodybuilders, there's a pair of leggings for everyone.
Running Errands
You don't have to devote your favorite pair of leggings to the gym. Leggings are perfect for everyday activities, such as running errands.
Face it, you're not getting dolled up to run errands. You would much rather throw on something comfy and head out the door.
But you also want to look good, right? The solution: leggings. They're extremely comfortable, look good with practically everything (we will suggest outfit ideas later), and honestly, leggings are your butt's best friend.
Whether you're at the grocery store, taking your pooch to the doggy park, or just simply out and about, don't be ashamed to put on your leggings.
Lounging Around the House
Is today a Netflix day? You don't want to deal with uncomfortable clothes. If stripping to your birthday suit (or close to that) isn't an option in your living situation, throw on your leggings and hang out. Just make sure your leggings aren't too tight or made of a material that snags your skin.
Going Out of the Town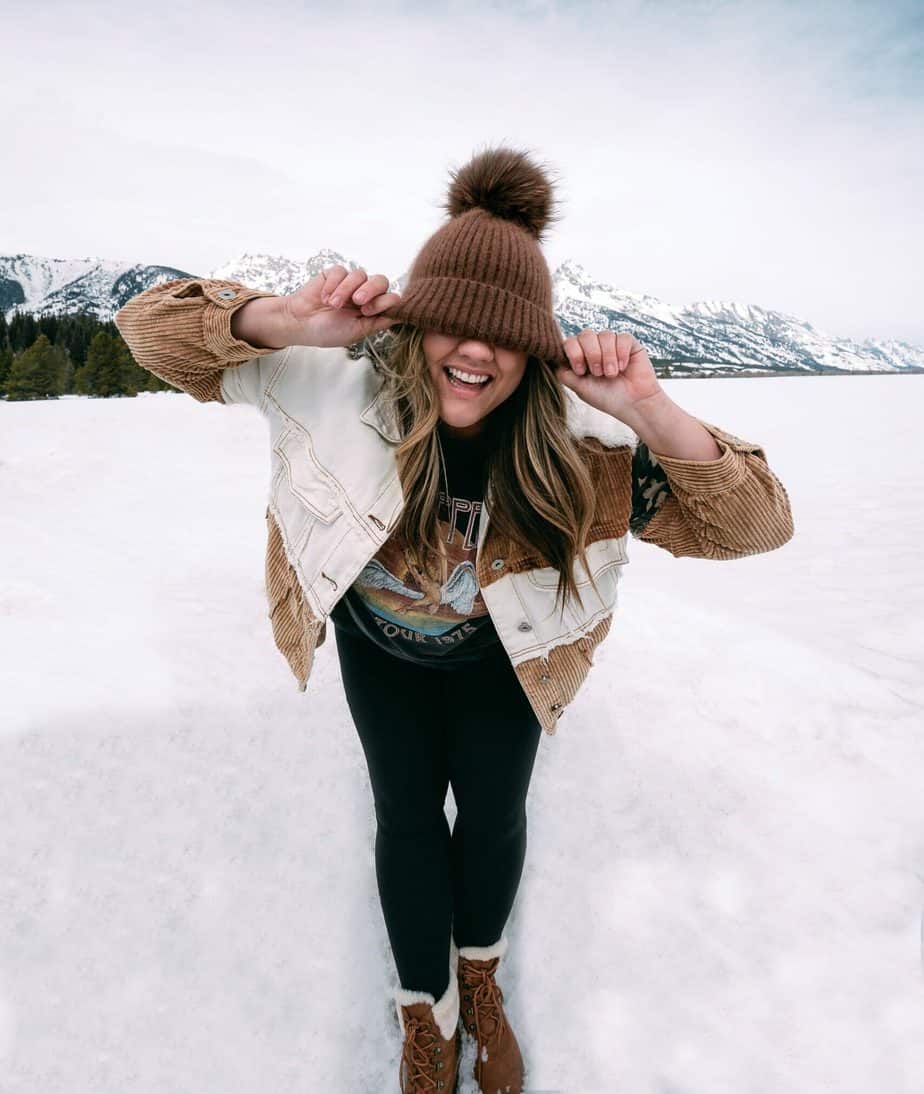 Sure, leggings are comfy. But they're also stylish. Want to wear leggings when you're going out with friends or are out on a date? Yes, you can wear leggings as pants and don't let anyone tell you differently.
Athleisure is also a major trend and super easy to style. We will discuss clothing options later in the article, but all you need for the perfect "going outlook" is a nice top, some accessories, and cute shoes to match with your favorite leggings.
Accentuate Your Curves
Let's face it, what's the real reason we all wear leggings? Yes, they hold superpowers that make our butts Kim K-worthy. And if you naturally have that hourglass and booty-envy figure, well lucky you! All you need is a pair of ultra-tight and high-waist leggings with a crop top to show off that curvy bod.
Pregnancy
Many women opt to wear their favorite pair of tights during pregnancy. They now make tights that fit over your baby bump.
However, you'll want to choose your tights wisely — some materials are very uncomfortable during pregnancy. Most women opt to buy maternity tights rather than wear their exercise tights.
Replaces Denim
Are you sick of jeans? So are the rest of us. Don't wear, leggings can replace denim and you can even find denim-inspired leggings (called jeggings).
Compared to jeans, leggings are more flattering, comfortable, and add more to your outfit than jeans ever could. And seriously, traveling in jeans? Not only are jeans the worst to wear when on an airplane but leggings also fit better in your suitcase.
Color Options
Black leggings are a staple in every wardrobe. But if you're sick of only wearing black leggings, you have limitless color and design options. You can find leggings in just about every color and patterns, such as tie-dye and leopard print.
Types of Leggings
When you start shopping for leggings, you'll notice there are limitless varieties available. Here's a breakdown of the different types of leggings you can find.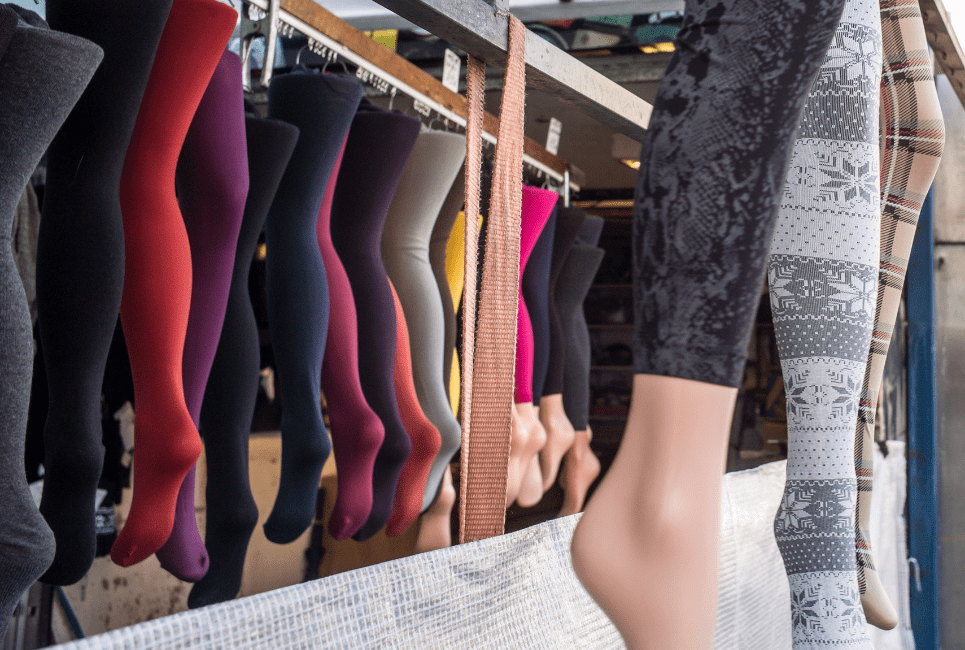 Fabrics
Leggings come in a variety of different fabrics. You can mostly find leggings made of:
Spandex
Cotton
Nylon
And more
Some additional legging fabrics you'll also find include:
Leather/faux leather
Denim
Wool
While these fabrics are less common, they add a different benefit than what traditional legging fabrics can offer. Leather and faux leather leggings are fashionable, denim leggings resemble skinny jeans, and wool leggings are warmer and better for cold climates.
Lengths
Leggings are available in a variety of lengths. These include:
Full-length
Mid-calf
Knee-length
Stirrup
Footed
Stirrup leggings are ideal for some activities, such as ballet dancing and horseback riding. They're full-length leggings, but there's a band that goes over the foot to hold the leggings in place. Don't confuse these with footed leggings, which go over the entire foot.
Exercise Leggings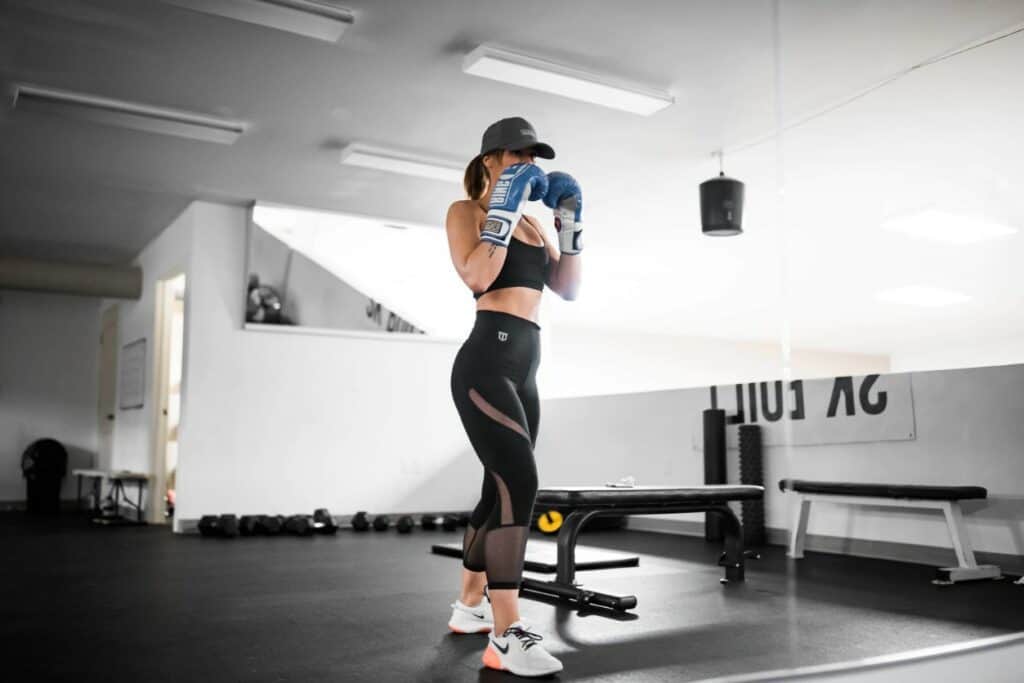 There are specific leggings to wear while exercising. They're made with compression technology and are stretchy to support all forms of fitness. Exercise leggings also use certain materials to avoid friction and they can better manage sweat.
Like other types of leggings, exercise leggings are opaque and usually have a high waist.
Fashion Leggings
In addition to fitness, leggings are worn for fashion reasons. However, fashion leggings differ from exercise leggings. Fashion leggings aren't made with the same compression material that you find in exercise leggings.
Fashion leggings are more versatile. For example, you can typically find leather and faux leather leggings. These look sexy with some outfits and classy with others.
Shaper leggings
What if you don't wear leggings because you want to better conceal your flaws? This is where shaper leggings come in. Also called sculpting leggings, this clothing item offers many benefits. This includes:
Smoothing cellulite
Reduces shin splints
Avoids chafing
Reduces muscle soreness
Makes you appear slimmer
There are specific types of shaping leggings, such as tummy control and butt shaping leggings.
They also make exercise leggings with shaping benefits. These are beneficial because they're higher-waisted than average leggings, better concealing your skin. They're also made with the same compression fabric as traditional fitness leggings, increasing blood flow to the muscles and enhancing perspiration.
Bodysuit
A bodysuit is a one-piece outfit that's typically form-fitting. These have been extremely trendy lately. Some women like them because you can simply throw one on and walk out the door. Others love how they have more support than leggings.
Bodysuits are also popular because there are many ways you can style them. You can easily layer bodysuits with a variety of tops and you can wear different bottoms with them, such as a skirt.
Style Ideas for Leggings
Do you have a stack of leggings in your closet but aren't sure how to wear them? Here are some of our legging style tips for all occasions.
What Tops to Wear
First things first, let's discuss which tops to wear with leggings. Fortunately, you can wear just about any shirt with leggings. But the best choices are crop tops, t-shirts, blouses, and tunics.
Crop Tops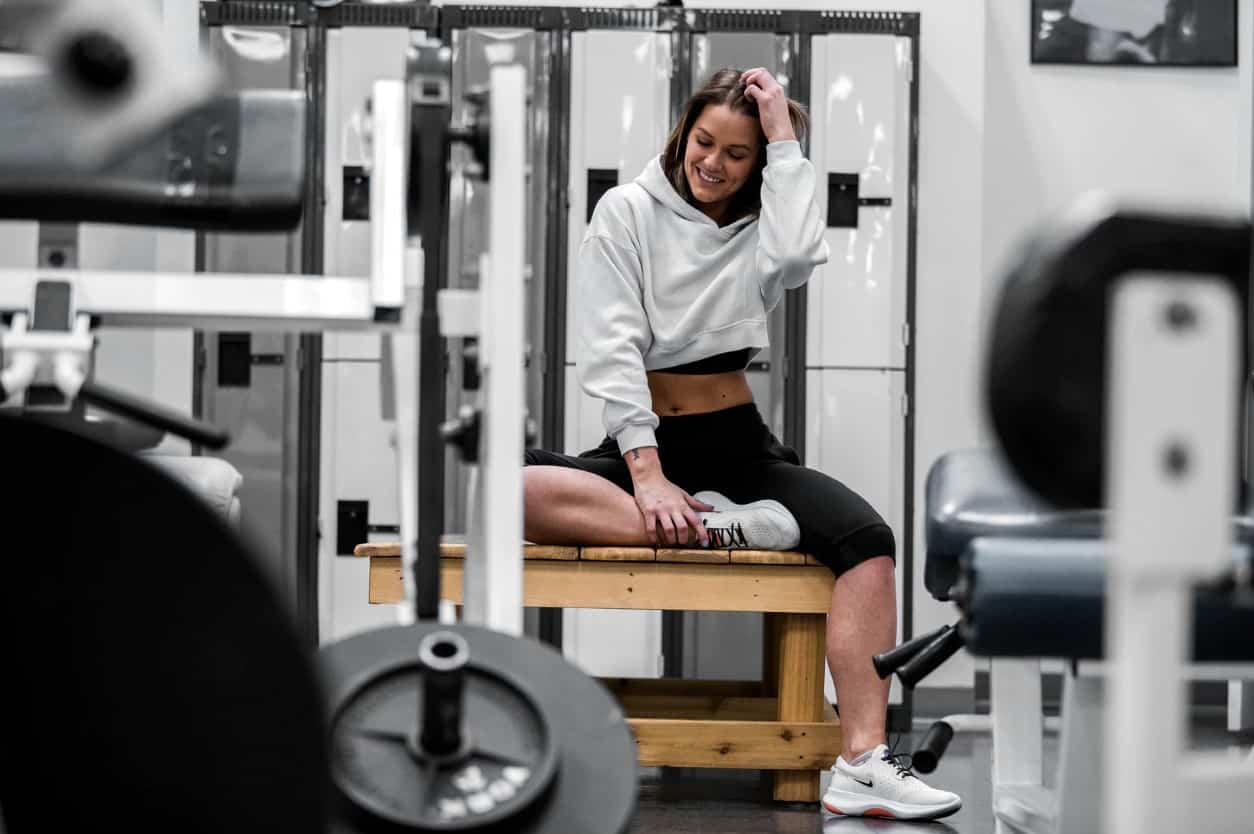 One of the hottest trends right now is the crop top and leggings. However, make sure your crop top is loose-fitting for comfort. High-waisted leggings also look best with this outfit. While this outfit idea is better for, outside the gym, you can pair a sports bra or crop top workout shirt with your exercise leggings.
T-Shirt
If comfort is what you're looking for, throw on your favorite t-shirt with a comfy pair of leggings. Don't be afraid to wear your oversized t-shirt in public, either — the t-shirt will balance out the tight pants. And if your t-shirt isn't too baggy, you can rock this look at the gym. If you want to wear a crop top but are nervous about wearing one alone, you can wear a crop top over a t-shirt for a cool effect.
Blouse
If you're wearing a blouse with leggings, make sure the blouse you choose is breezy and non-restrictive. This is not only more comfortable but looks extremely chic. Wearing a flowy blouse will also balance the outfit.
Tunic
Leggings tend to look best with longer tops, which makes tunics the best option for leggings.
You can find a tunic for every season. If you want to wear something light in the summer but don't want to show off too much skin, you can wear a tunic over leggings. Tunics are airy enough to cover your belly while leggings are tight enough to accentuate your legs without showing skin. This look is great for going out but is comfortable enough to wear while running errands.
There are also sweater tunics that look chic with leggings, making a cute fall outfit. Tunics especially look great with leather or faux leather leggings.
Outerwear
Whether you're wearing leggings to the office or on a chilly fall day, there will come a time when you'll need some outerwear over your leggings. How do you style leggings with outerwear?
Blazer
You can even pull off wearing leggings at an office with a strict office by wearing neutral-colored leggings with a blouse and a blazer. You'll look office-ready with a pair of heels.
For the most professional look, be sure to choose neutral colors across this board. This includes black and beige.
If you want a casual look, whether your office has a relaxed dress code or if you want to adjust your office look for the nighttime, throw in a pop of color with a colorful blazer, purse, hat, or shoes. Colored leggings or even denim leggings will also look chic with office attire. Patterns, such as wearing a patterned blouse under your blazer, also make a great weekend look.
Coat
When the weather gets really chilly and it's time to take out your winter coat, you may be wondering how to dress warmly in your leggings. Fortunately, your oversized coat will balance out your tight leggings perfectly.
Just be sure to choose warm leggings, such as leggings made of warm materials such as wool or ones made with extra fabric. As an alternative, you can wear two pairs of leggings, such as leggings with long johns.
Finish the outfit with a pair of sneakers or snow boots — depending on the weather.
Hoodies and Sweaters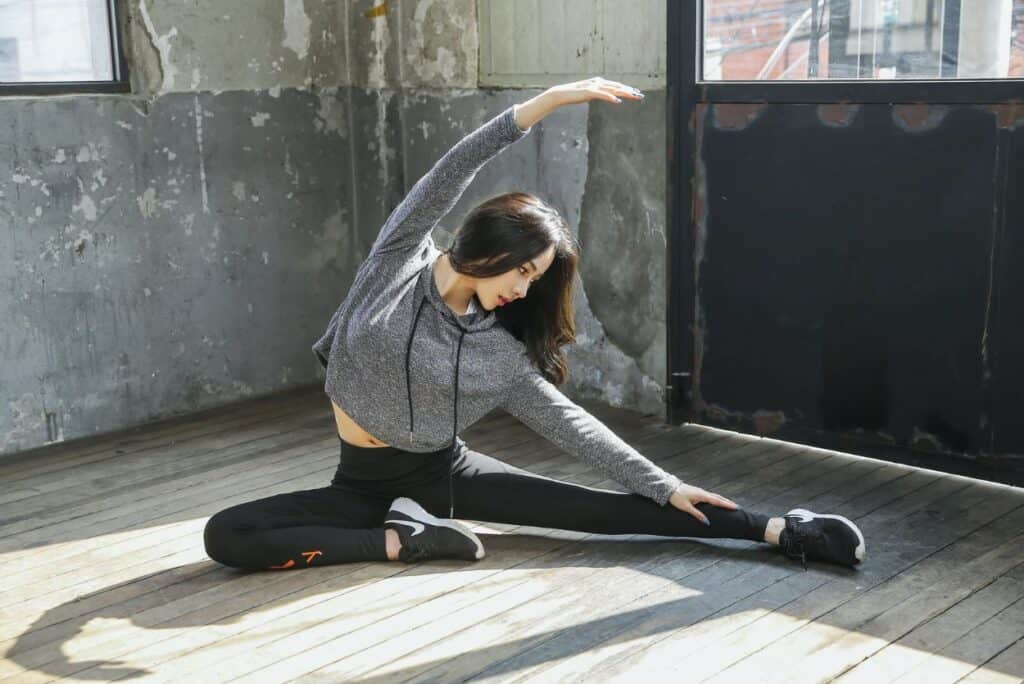 What if the temperature is down but it's not coat season? And what if it's too chilly to simply wear a blazer? Fortunately, hoodies and sweaters look amazing with leggings. Here are some styles to know.
Cropped Hoodie
Cropped hoodies are made for leggings and especially look cute with high-waist leggings. The crop hoodie and leggings look is especially perfect for the athleisure style.
You'll look comfortable and balanced since the crop hoodie will fit more loosely than a crop top. For a more polished look, be sure to wear the hoodie with neutral colors. Color recommendations include brown, black, gray, and white.
Oversized Hoodie
Don't have a cropped hoodie? Your oversized hoodie will work, too. This will also give off an athleisure vibe and is extremely comfortable. The hoodie and leggings combo is also perfect for lounging at home on a chilly day.
Sweatshirt
The same idea applies to sweatshirts and leggings. Oversized sweatshirts balance out tight leggings. You'll feel comfortable and warm, perfect for going out on a chilly day. Sweatshirts and leggings are also a great match when you're traveling or relaxing at home. Pair your leggings with different sweatshirt varieties, such as turtlenecks.
Cardigan
Cardigans have been trending lately because of the "grandma" style. Cardigans — specifically oversized cardigans — are extremely comfy and provide a unique athleisure vibe when paired with exercise leggings. If you have a cropped cardigan, wear this with a pair of high-waist leggings for a more fashionable look on a chilly day.
Shoes
When putting together the perfect leggings outfit, don't forget about the shoes! Here are some shoe ideas for inspiration.
Sneakers
Sneakers with leggings are perfect for when you're at the gym. However, this look is also great for when you're running errands. Sneakers and leggings have a relaxed look and are perfect for the casual athleisure style.
For best results, choose slip-on sneakers. On chilly days, you can switch to high-top sneakers.
Boots
Want to wear fashionable tights but aren't sure what other shoes look great with leggings? This is where the boot comes in. All boots — from booties to thigh-high boots — look amazing with leggings. Since leggings fit your legs, you can easily slip up boots over leggings.
Simple black leggings with ankle boots are the best look. Some other outfit inspirations include black leggings with beige booties, black leggings with high brown boots, black tights with brown knee-high boots, black leggings with black snow boots, and more.
Accessories to Wear
You can't forget accessories! Here are common accessories and how to wear them with leggings.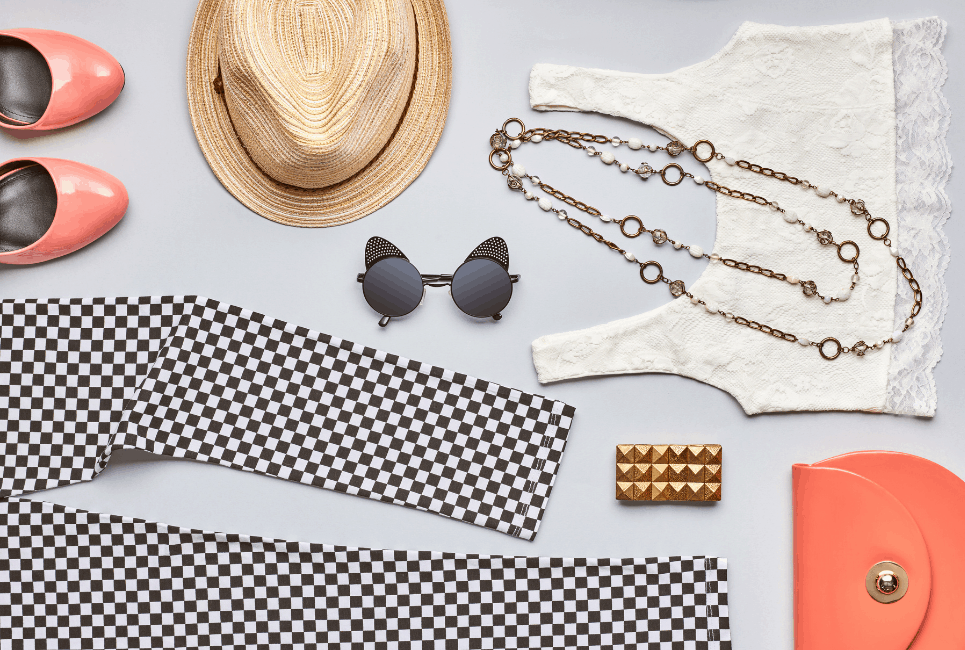 Hats
Love nothing more than wearing hats? With so many types of hats, you can easily pair one with leggings.
Fedoras offer an extra dose of style to any legging ensemble. Floppy hats and leggings are great during casual days when the sun is brought. If you're exercising, a baseball cap will finish off your sporty look.
Jewelry
When it comes to jewelry, keep things minimalist when wearing leggings. Leggings are the epitome of casual dress, even when it comes to fashion leggings. Stick to simple jewelry such as gold earrings and a simple gold or silver necklace chain.
Coordinating Colors With Leggings
You can find leggings in all colors and patterns. But how do you coordinate colors into your leggings outfit, regardless of whether or not you wear colored leggings?
First, ask yourself if you want to wear colored leggings. If you're more comfortable in black leggings, then don't feel ashamed. But if you want some versatility, colored leggings are an easy way to add a pop of color to any outfit. If you want to add color but don't want to wear any crazy colors, choose an unassuming color such as olive.
As for other clothing items in different colors, you'll want to go back to the basics. Learning how to match colors with the color wheel is the easiest strategy.
The color wheel is a diagram that shows the relationship between colors. Here are some essential rules when matching colors based on the color wheel:
Embrace complementary colors, which are opposite on the color wheel (such as burgundy and forest green)
Analogous colors are always safe (next to each other on the color wheel, such as light blue and teal)
Neutral colors mix with everything — a perfect example is a navy
Save bright colors for small accessories, such as handbags and belts
If all else fails, stick to jeggings — you'll get a dose of color and they match with everything
Additional Tips for Wearing Leggings
Now that you know how to style your leggings, these tips ensure you look great wearing leggings — no matter who you are and the occasion.
Leggings for Curvy Girls
Are you hesitant to wear leggings because you have some curves? Girl, you've been missing out! Leggings are PERFECT for a curvy frame. They accentuate your hips, thighs, and booty. For best results, choose high-waisted leggings that accentuate your waist and show off your curvy frame.
Leggings are also perfect if you want to make you look slimmer. Stick to a solid color, such as black. Patterns will make your hips look wider.
Make sure you add an appropriate top. If you feel comfortable wearing a crop top, go for it. Otherwise, safe options include a flowy blouse or blouse with a blazer or coat.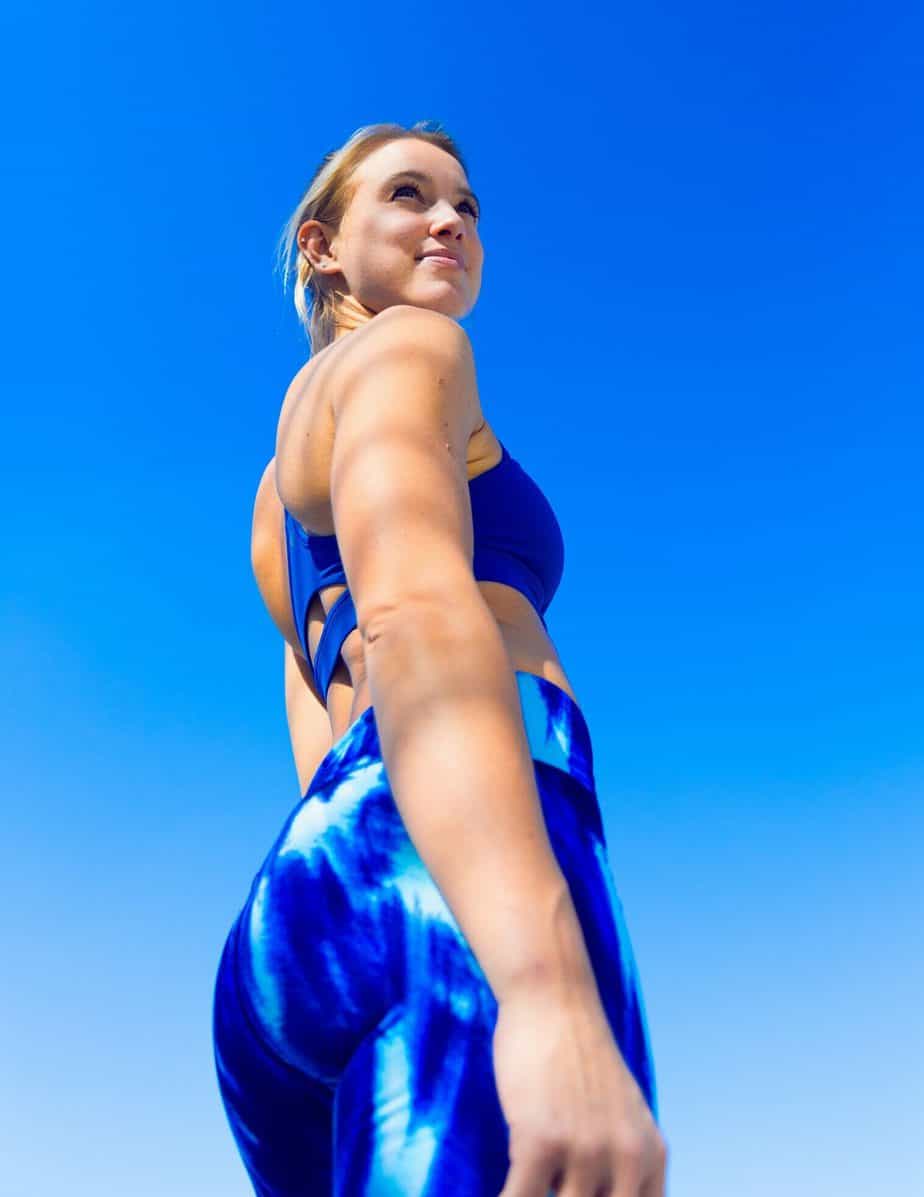 Wearing Your Leggings to the Office
We discussed leggings and office attire previously, but let's focus on this topic a little more.
There are leggings that are ideal for corporate offices. But if your workplace has a strict dress code, make sure wearing leggings is okay with HR or your superiors.
Either way, you should style your leggings in a classy way while at the office. Leave the crop tops for outside the office — make sure your tops provide plenty of coverage. Stick with neutral leggings. If you want to wear patterned leggings, make sure they're a subtle pattern. Avoid colored leggings, except for unassuming colors.
Layers Are Your Best Friend
No matter your body type or personal style, layers look amazing with leggings. For example, wear your favorite pair of black leggings with a button-up shirt, a blouse, and even an oversized scarf.
Layers will also be your best friend when the weather is chilly. Wear your favorite pair of black leggings with a beige sweater or white cardigan. Make sure you're also wearing a warm blouse underneath!
You don't only need to save your layers for the colder months. You can layer in the summer by wearing a dress or tunic over leggings.
Elongate Your Legs
If you have short legs, you may be wondering how to make your legs look longer when wearing leggings.
Heels and loafers are the shoes you should choose. Heels and loafers are classy and will give your legs some length. Heeled booties are also a great option. You can find heels, loafers, in booties in all styles and colors, including ones appropriate for the office.
Our Favorite Leggings
Do you want leggings but aren't sure which ones to wear? Here are our favorite leggings.
Outdoor Voices TechSweat 7/8 Leggings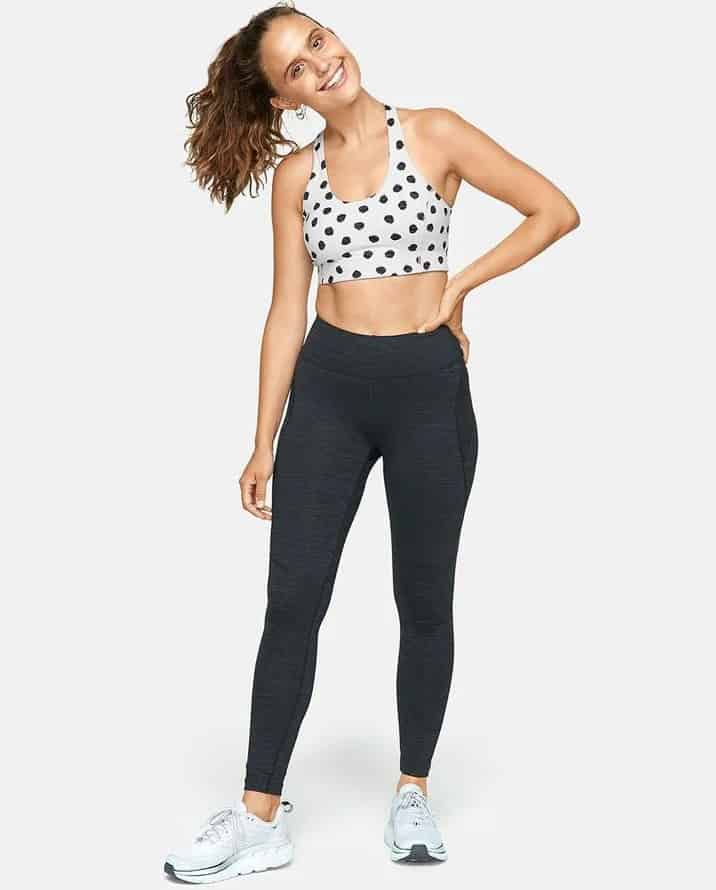 If you want leggings that are ideal for both fitness and lounging, Outdoor Voices makes the perfect leggings for you. They're made with sweat-wicking technology but are made of a thinner fabric, making them equally comfortable when you're not at the gym. These leggings are also opaque, making them perfect when you're traveling or are simply out and about.
Girlfriend Compressive High-Rise Legging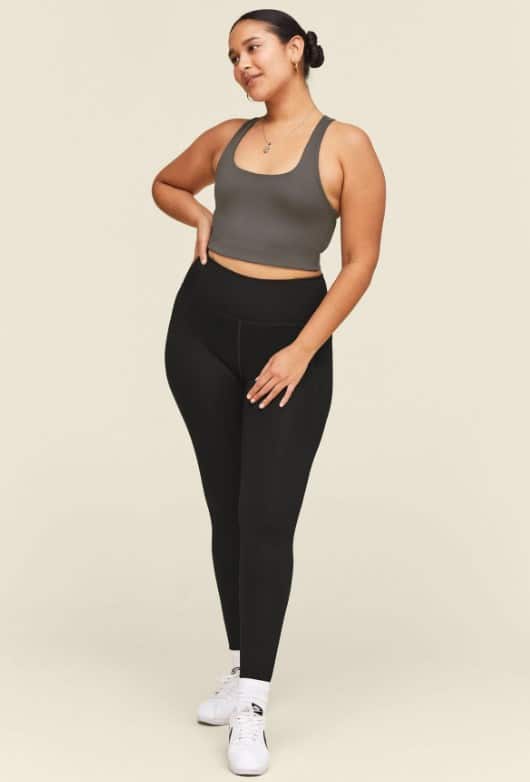 Just because these are compressive leggings doesn't mean they're only ideal for the gym. These leggings will be your go-to when you're traveling and more. Girlfriend also makes their leggings in just about every size, so you can find a pair that fits you. And if you're eco-friendly, then good news! Each pair is made of 25 recycled plastic bottles.
MWL Form High-Rise Leggings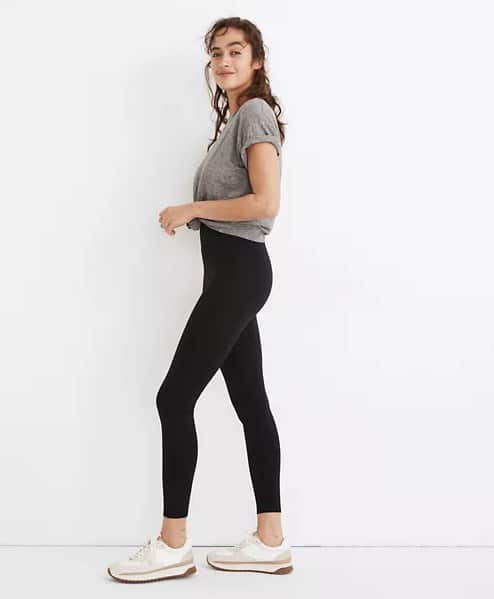 Make Weekends Longer (MWL) is renowned for its soft and stretchy jeans, so it's no surprise that their leggings also share this same design. They're flattering for all figures and these leggings even have a small pocket.
Lululemon Align Pants 28"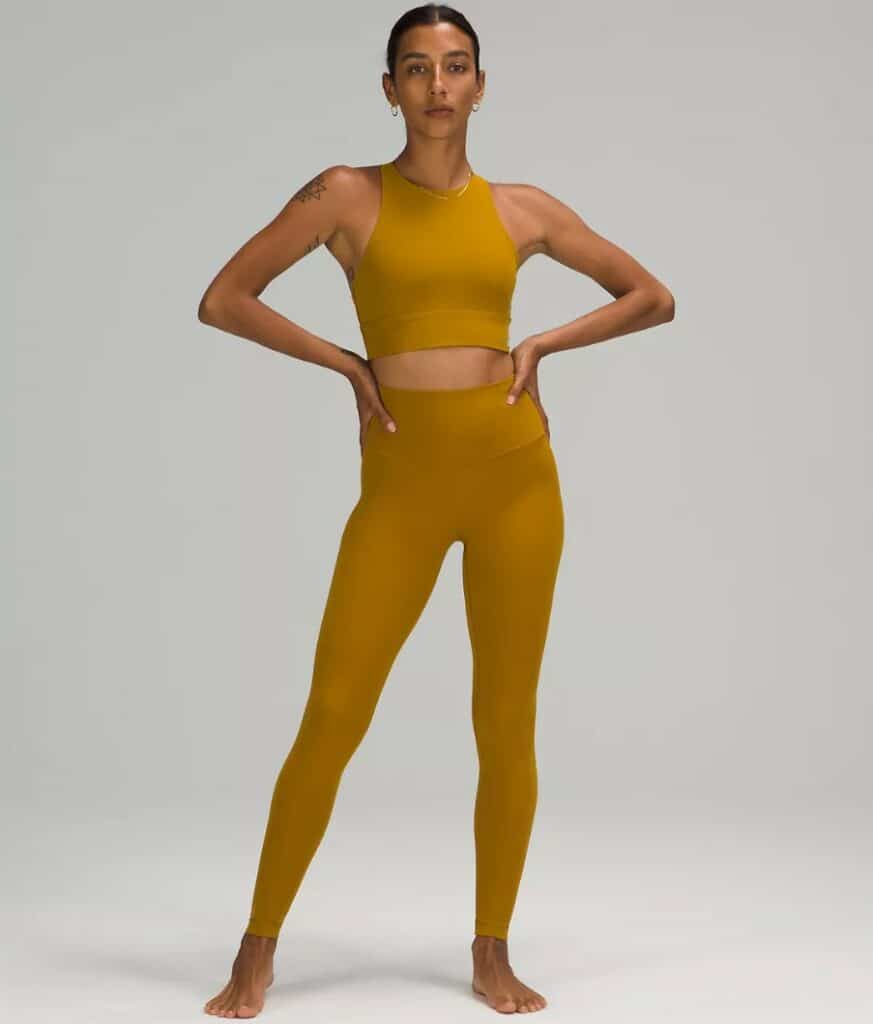 We can't mention leggings without giving Lululemon a shout-out. Lululemon has some of the most versatile leggings around. You can wear them while out and about, during travel, and simply lounging around. They have different length options, but the 28" is perfect for shorter girls.
FAQs
 
Question: Can Women of All Ages Wear Leggings?
 
Answer: All women can wear leggings at every age. They work all year round, come in different sizes, and can be worn with practically any outfit.
Question: Are Leggings Out of Style?
Answer: At this point, leggings will never go out of style. They're a wardrobe piece that has existed throughout history and plenty of women still wear them for various purposes. However, new legging trends do trickle in. While you'll be safe with your favorite pair of black leggings, legging enthusiasts should pay attention to the latest legging trends.
What are the legging trends right now? Some legging trends for 2021 include printed leggings (especially animal print), latex and faux leather leggings, colorful leggings, and uniquely cut leggings (such as split hem).
Question: What About Capri Leggings?
Answer: Do you prefer Capri leggings over full-length leggings? You may be wondering if these are also out of style. Capri leggings are harder to style than full-length leggings, which is why we don't often see them trending. While we're seeing capris and cropped pants trending right now, the trending cropped pants are baggier than Capri leggings.
Question: How Can Women Over 40 Wear Leggings?
Answer: Are you a woman over 40 who doesn't want to be too risqué with your legging outfits? Here's some advice for women over 40:
– Wear flowy tops but not too baggy
– Wear something long to cover your bum (or at least the waistline if you want to show off your booty)
– Avoid tight-fitting tops
Question: What Should You Not Wear With Leggings?
Answer: We told you what you should wear with leggings, but what shouldn't you wear?

Here are some general rules:
– Tops that are too tight
– Dresses that go below mid-thigh
– Anything with too much sparkle and shine
Question: Can You Still Wear Skinny Jeans?
Answer: Did leggings and jeggings totally replace skinny jeans? As of now, skinny jeans are no longer popular. If you want to wear denim this year, switch to straight-leg jeans. Does that mean you shouldn't wear skinny jeans? Just because they're not the hot trend doesn't mean you should avoid them. If skinny jeans are still your thing, don't hesitate to rock them!
Question: What Colors Are Trending Right Now?
Answer: Do you want to add some color to your wardrobe but want to stick with what's in?

The biggest color trends for spring/summer 2021 are:
– Pumpkin orange
– Sky blue
– Buttercream
– Mint green
– Hot pink
– Cherry red
Wear Leggings in Style
Leggings are trending for a reason. They're not only flattering but they can be worn in so many ways. Now that you know all of these great legging outfit ideas, it's time to rock your favorite pair of leggings!
Need some more style advice? Head over to our pants section for more fashion inspiration!