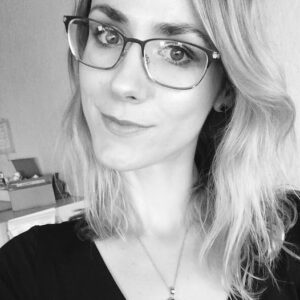 Latest posts by Karyl Trejo
(see all)
No matter what your age, style profile, or anything else, jeans are likely a part of your life in some form. This wardrobe staple is so versatile and durable and comes in such a variety of looks that it seems jeans will likely always be in our lives. Denim has been around forever and will be around forever and people like me will be turning to jeans and t-shirts as a go-to outfit forever.
Let's not forget though, versatility and popularity only lead to utter chaos in the world of an indecisive person. Every pair that we lay our eyes on could look like it's the one made for us, so how on earth are you supposed to choose?
Well, the solution to that is a redundant one, but useful nonetheless – you gotta do some research to find the pair that suits your needs the best. And thus, we've brought to you today an ultimate guide to choosing the perfect pair of jeans for you.
A Brief History Of Denim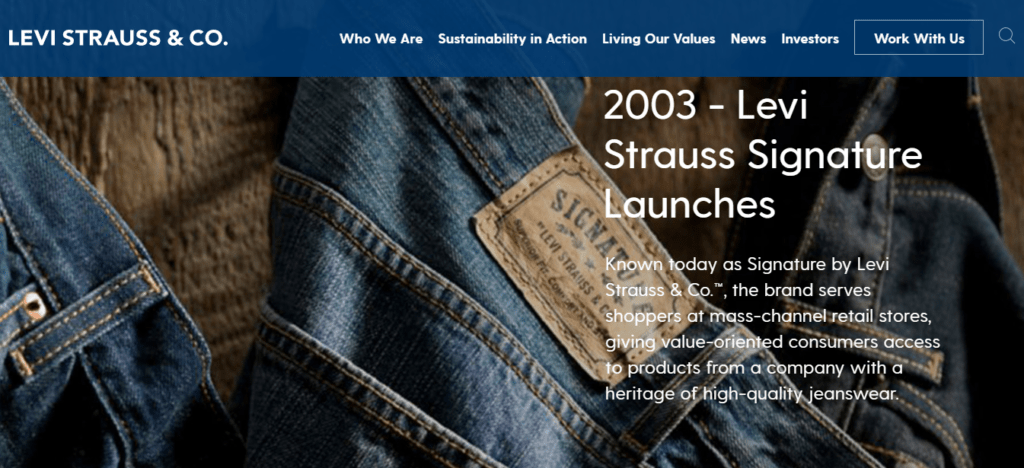 Have you ever wondered why jeans are called jeans? Yes, the main requirement for a pair of pants to be called "jeans" is that they are made out of denim, but where does the word "jeans" come from? The specific type of cloth that is used for jeans was originally created in Italy, with the name of the cloth being given as "jean" or "jeane".
It was originally a cotton corduroy cloth that was created to be very sturdy and rip-proof. Later, in France, people tried to recreate the cloth and couldn't, but they did manage to create another type of cloth in Nimes, France that was called "Serge de Nimes". De Nimes eventually became denim, with the original idea coming from "jeane" cloth, hence the names of denim and jeans were given.
Levi Strauss is the original patent holder for the denim jeans that evolved into today's modern styles and has become one of the most popular and well-known brands worldwide.
Originating in 1853 (yes, Levi's have been around that long!) the company has grown through many different changes and growths that have brought it to where it stands today as one of the top brands of jeans in the world. Their product is durable and affordable, making them not only friendly in today's economy but helpful for the environment as well.
Jeans For Women… The (R)Evolution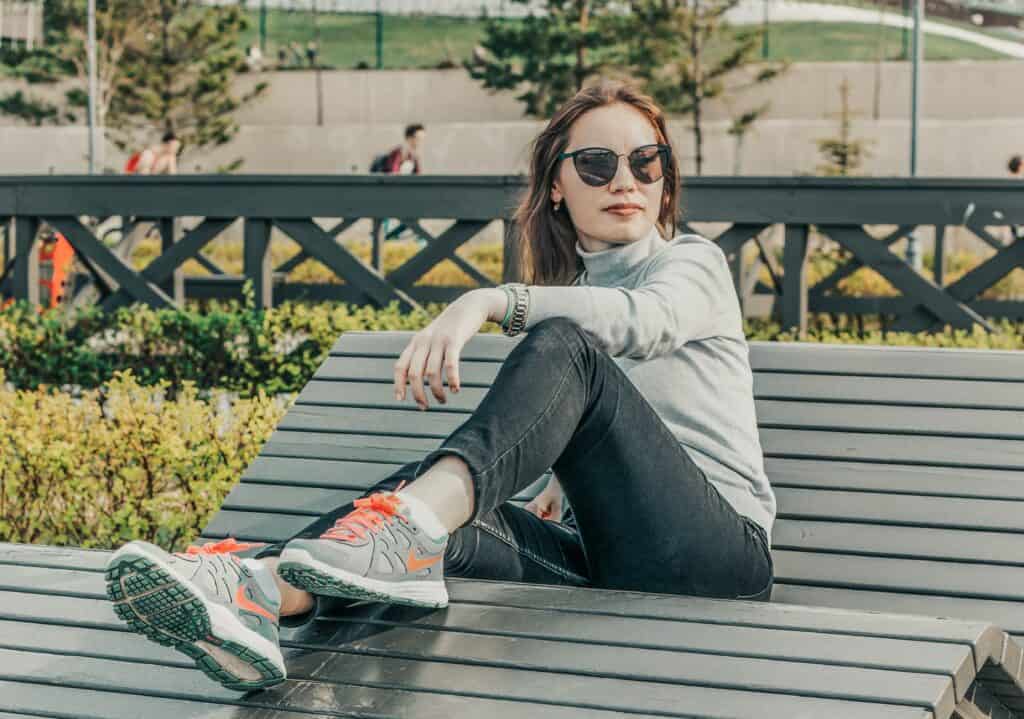 Women haven't been able to enjoy jeans for as long as men have. Women first started sporting pants around 1850, mostly for practical purposes. Jeans didn't come into the fashion arena for women until the late 1960s, driven much by the women's rights movement and the desire to choose to wear whatever they wanted.
Now it's unrealistic to find a woman's wardrobe without at least one pair of jeans, and in most cases, they have many pairs — a pair for each different style.
But how did we get here, from the skirts and dresses that were the only "appropriate" clothing for women until the mid 20th century? The long relationship between women and jeans may have gotten a heavy spark from Marilyn Monroe in the 1950s when she wore a boxy-looking pair in a movie.
But the real demand for women's jeans came heavy in the later '60s. Styles with jeans blew up between the '60s and '70s, with the same old standard pairs being offered in different lengths and cuts for every style profile. Of course, the most recognizable style of these times was the classic bell bottoms, wide legs with a short waist and tight around the rear.
In the 1980s, jeans quickly moved into everyday chic. Designer labels took on the product and turned it into their own, with different washes, cuts, styles, and even using denim to make many other types of clothing and accessories, everything from purses to shoes to hats to jackets.
Not only were designers embracing the jeans, but jeans were still an affordable way to have a comfortable, long-lasting pair of pants that look good in a variety of styles.
In the '90s, we saw "mom jeans" hit the market, along with some crazy new additions to the fashion plates such as super wide-leg jeans, and even overalls worn over cute baby doll t-shirts. The early 21st century saw the introduction of skinny jeans, which still remain widely popular despite everyone thinking they would go away, as well as new materials being combined with denim that allows jeans to be stretchy and form-fitting, instead of stiff and loose.
Today, jeans are worn by nearly everyone. The next time you are in public, take a look around. How many people around you are wearing jeans? Maybe you're even wearing them yourself. They are an absolute necessity for a comfortable wardrobe and versatile enough to go from business casual to gardening at home to date night.
But how do you choose the best pair of jeans for you? With so many different options available, shopping for jeans and knowing you're getting a great quality and fit can be daunting. Of course, it doesn't help that different brands of women's jeans tend to have different sizing parameters. While you may wear a 12 in one brand, in another brand you could be in a 10 or even an 8. Below are some tips for making sure you're choosing a great fit.
Tips for Finding the Perfect Pair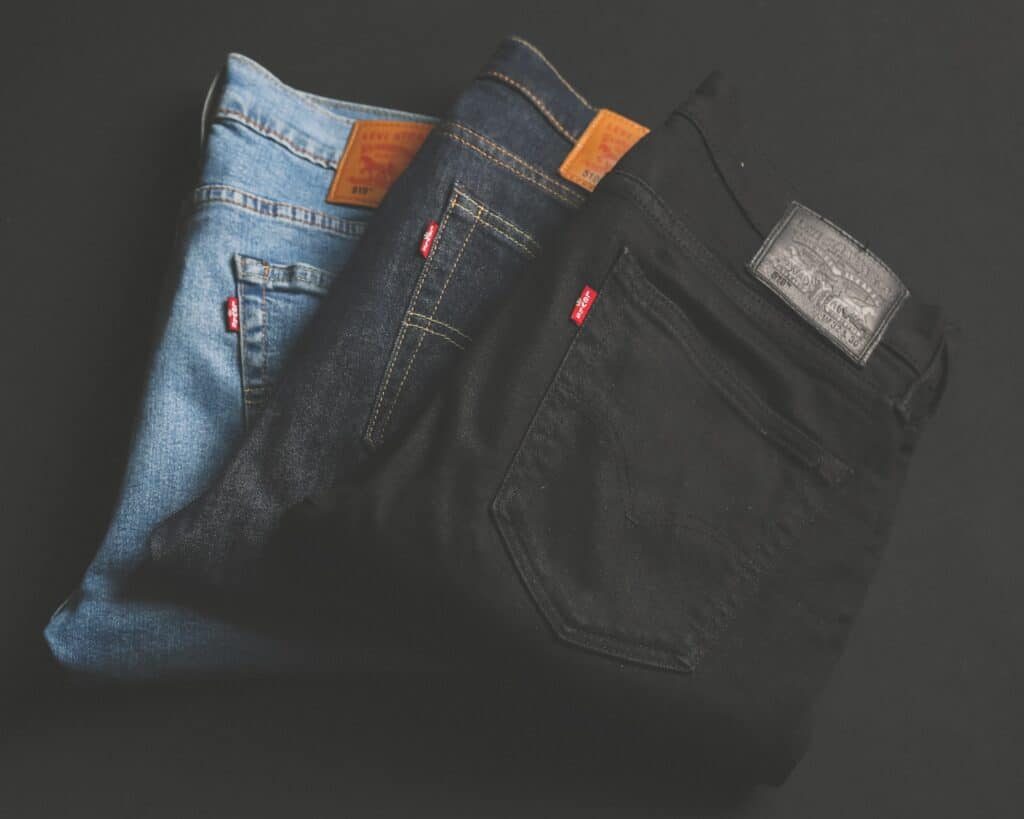 Losing an old pair of jeans can be devastating, especially if it was a pair you particularly liked and fit particularly well. If those particular jeans are still made, you're in luck to be able to get the exact same pair you had before. If they're not, you may be left feeling lost, and like you'll never find that perfect pair again.
Losing my last pair of jeans had me doing desperate things like digging through my closet for jeans I hadn't worn in forever and actively looking for ways to patch my favorite pair up so they could keep going just a little bit longer. But even if you've lost that perfect pair of jeans, there are ways to make sure you're narrowing down the "jean pool" to find a pair that will fit you beautifully.
Measure, Measure, Measure
Perhaps the most important thing when going jeans shopping is to know your measurements. Anyone who has been around long enough to buy more than one pair of jeans knows that the size number on the tag doesn't mean a thing when you're talking about different brands.
A size in one brand is likely not going to be the same size as another brand! To conquer this obstacle, we suggest that you take your own measurements to determine your size by inches instead of a number on a tag. If you have a favorite pair of jeans to measure this is the best way, but if not you can do it in your skivvies with a sewing tape measure.
Inseam. The inseam is the seam of pants on the inside of your leg. To get this measurement with an old pair of favorite jeans, you would measure from the crotch area to the bottom of the leg. If you don't have an old pair of jeans, stand in front of a mirror (or have someone help you) and measure from where your groin meets your thigh to the place on your ankle where you want the jeans to fall.
(Pro tip: If you are planning on wearing high heels or are buying material that usually shrinks, add an extra half-inch to an inch to your measurement.)
Waist.

If you can't measure around the waist of your favorite jeans, simply use a sewing tape measure and wrap it around your waist at the belly button. Try to keep the tape measure as straight as possible while doing this. If you have someone to help you, this is even better, but if not you will still get a good starting measurement to go buy when shopping for your new favorite jeans.

Rise

. While measuring the rise on your jeans isn't always necessary, if you like the top of your jeans to sit at a certain place on your waist or hips measuring the rise can make sure you get your new pair of jeans exactly how you want them.
On an old favorite pair of jeans, measure the rise by measuring the length from the seam at the bottom of the crotch to your belly button, or wherever you like your jeans to sit on your waist. To do this without a pair of jeans or pants, measure from where the crotch seam would be to where you would like your jeans to sit on your waist.
Know Your Shape
Knowing the general "shape" of your body is an important part of choosing the right pair of jeans. The main defined shapes are hourglass, apple, pear, rectangle, and triangle. Knowing your body shape can help you create a pleasing aesthetic throughout your whole outfit, showing off your assets with minimal effort.
Once you understand your body shape, it's very easy to find a pair of jeans that is flattering to your particular measurements. Below we've listed out the best types of jeans for each shape.
Stick to a Company That Specializes in Jeans
There are a zillion companies out there that make jeans. However, when you're looking for the perfect, long-lasting pair of jeans, it's usually best to stick with a company that specializes in jeans. Being more familiar with a product allows for advances in that product and a higher level of quality.
Levi's, Lee's, Wrangler, Diesel, and many other companies have been making jeans for decades. If you want to find the perfect pair of jeans that you're going to be able to buy again in a couple of years without having to hunt from store to store, go directly to the source.
Finding the Best Jeans for Your Shape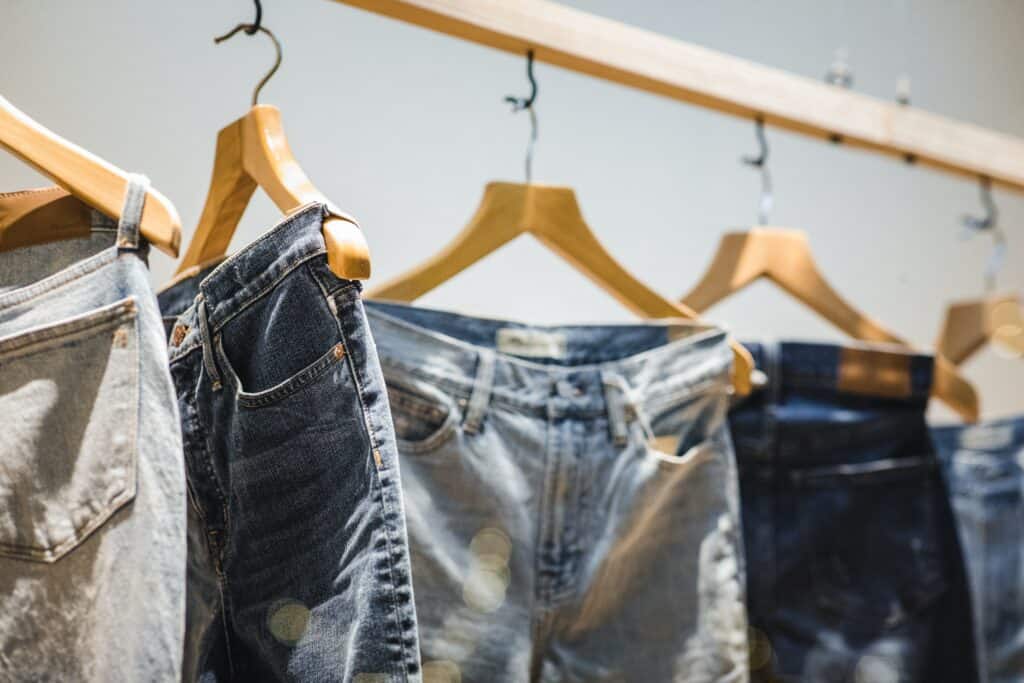 Once you know your body's shape, you can go into jeans shopping with a better idea of what styles of jeans will be the most flattering for what you have to work with. No matter what shape your body is, there is a pair of jeans out there that will work perfectly for you, hiding anything you want hidden and flattering anything you want flattered. It just takes a bit of preparation and works to find them.
The Best Choices for Square or Athletic Bodies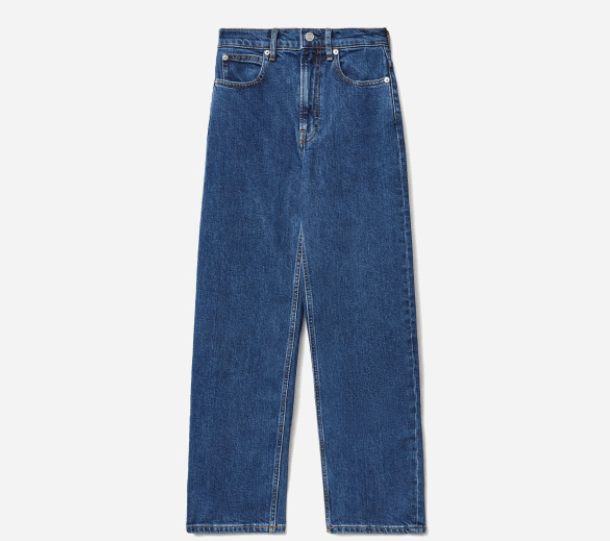 Stretchy jeans
Stretchy denim will feel more comfortable against larger muscles in your thighs and help prevent chafing. Besides, you worked hard for that athletic body — of course, you'd want to show it off with tight, stretchy jeans that hug your muscles and curves.
Wide leg jeans
Wide-leg jeans are loose enough to accommodate large muscles comfortably while still being stylish and flattering for your shape.
Boyfriend jeans
If you're going for maximum comfort but still want some style, boyfriend jeans are the ticket. These jeans are roomy in the thighs and rear and fit into many style profiles.
High-rise jeans
If you have a lot of muscle in your derriere, higher-rise jeans will help provide a better fit and keep from showing things you don't necessarily want to show.
Straighter fit through the hips
Jeans that run larger in the waist will help the fit through your hips and thighs.
The Best Choices for Pear or Triangle Bodies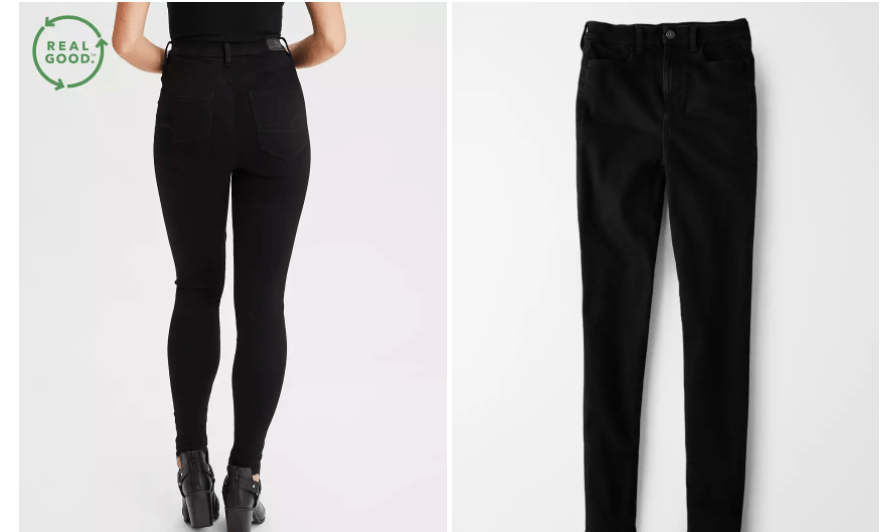 Stretchy jeans
Just like with athletic bodies, stretchy denim is great for pear shapes because it creates a sleek and streamlined silhouette. This type of denim also allows for quite a bit more unrestricted movement than more rigid fabric.
Smaller waist (or "curvy fit" jeans)
Jeans that are designed to be larger in the rear with a smaller waist may be perfect for you. Many women with a pear-shaped body struggle with gaps in the back of their waistline, so looking for jeans that are tighter in the waist may help prevent that.
Bootcut or wide flare jeans
Boot cut or wide flared jeans on a pear-shaped body will help you look overall more proportionate and balance out your hips.
Large pockets on your jeans
You were blessed with a booty, so show it off! Large pockets will draw attention to your assets, and besides, who doesn't want more pocket room?
Long inseams on jeans
A jean with a longer inseam will allow you to wear heels or chunky shoes, making your legs appear longer and evening out your body proportions.
The Best Choices for Apple or Rounded Bodies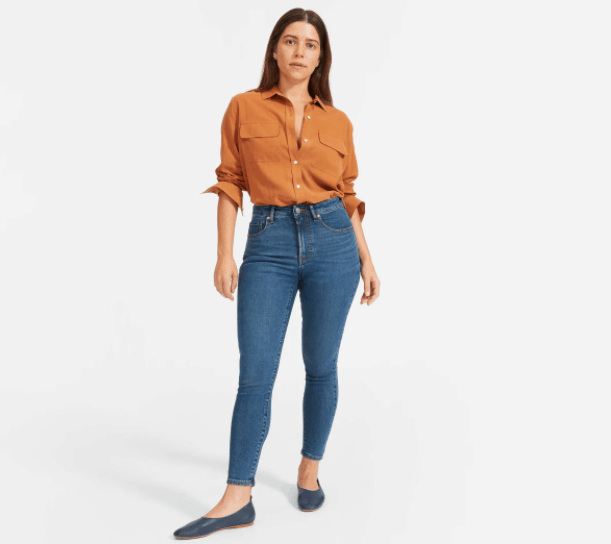 Trouser jeans
The straight, boxy fit of trouser jeans will help even out proportions on rounded bodies, minimizing trouble areas while still looking flattering.
High-rise jeans
High-rise jeans, especially those with special tummy-control panels that are built into some styles of jeans, can help control a round tummy and hold everything in.
Skinny jeans
On a rounder body shape, skinny jeans paired with a floaty, flowy top can create balance throughout the whole look. This is especially true if you pair this look with a pair of heels or chunky shoes, giving you some more height and length to your body.
The Best Choices for Hourglass or Curvy Bodies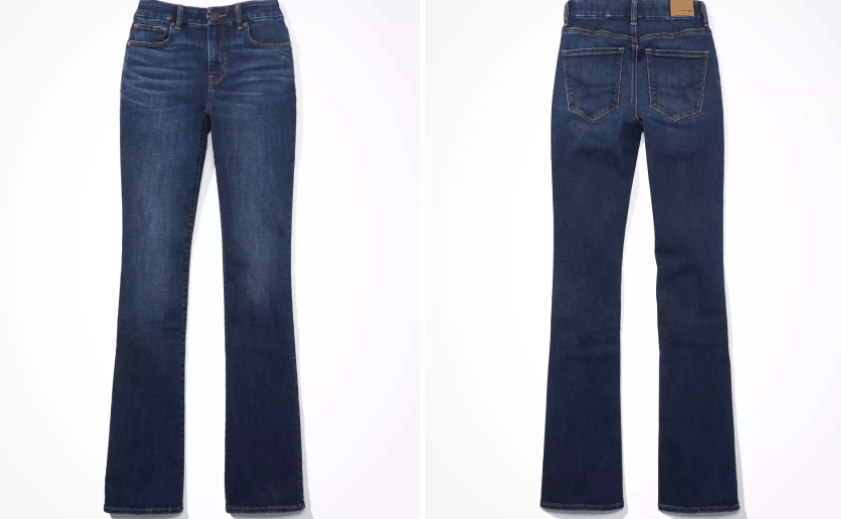 Skinny flares
Skinny jeans can look great on an hourglass body, but skinny flares will draw a lot of attention to the curvy shape of your hips and bosom by keeping that hourglass flare and taper going.
Skinny jeans
If you want all of the attention to focus on your assets, go with skinny jeans. Skinny jeans are nearly perfect for an hourglass body because you've got the fill in the rear and thighs, while also having a tapered leg.
Pay attention to your pockets
When you have an hourglass shape, it's important to pay attention to the back pocket size of your jeans. Too big or too small pockets can detract from the aesthetic of your derriere. So make sure you're checking out that booty in the mirror!
The Best Choices for Inverted Triangle Shaped Bodies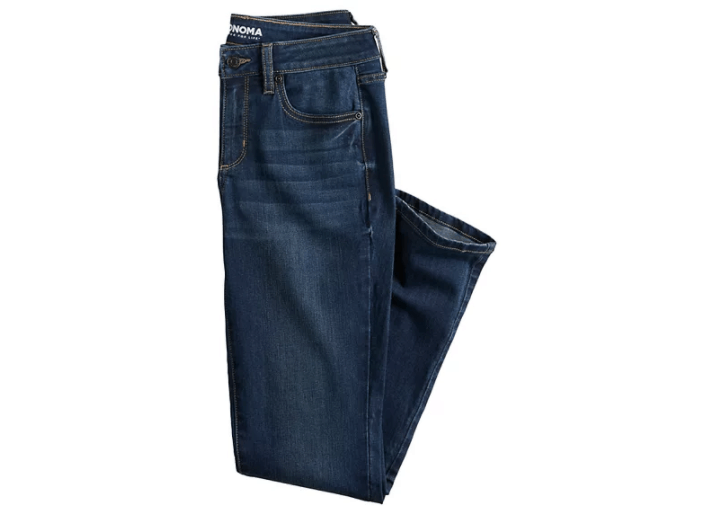 Straight-leg jeans
These jeans even out your look even if you have a lot going on up top, and can hide certain trouble areas while still looking flattering.
Boyfriend jeans
Baggy styles create curves around the thighs and hips, balancing the shape of the body to look more proportionate.
Flared jeans
Boxy shoulders will look balanced out with a pair of flared jeans that fit snugly around the rear and hips and have a slight flare below the knee.
Best Use Tips
To take care of your favorite pair so that it lasts for as long as you want it to, keep the following in mind:
1. Don't wash your jeans often, and definitely don't shove them inside the dryer
These practices are going to shrink your jeans. Try your best to not get them dirty too often, or go for expensive heavy-duty jeans if you'll need to wash them often.
2. Always wash your jeans using cold water
This can help to prevent shrinking and color fading.
3. Wash your jeans inside out
This can help to ensure that their color doesn't fade too quickly.
4. Only allow your jeans to drip-dry
And if you do dry them outside, don't leave them out in the sun for the entire day — get them back in as soon as they're dried out.
Brands You Should Look Out For
So what are the top brands of jeans worldwide? Here are the top ten according to many marketing websites:
While many of these brands are some that you may think immediately would be out of your price range, remember that when it comes to jeans, if you find a favorite pair that fits well and feels great you never want to let them go.
Just because of this it always might be worth paying a bit more money to have a product that does exactly what you want it to do and lasts for a long time. How often have you had a favorite pair of jeans, only to have them wear out and then never be able to find that exact pair again?
Our Selection Criteria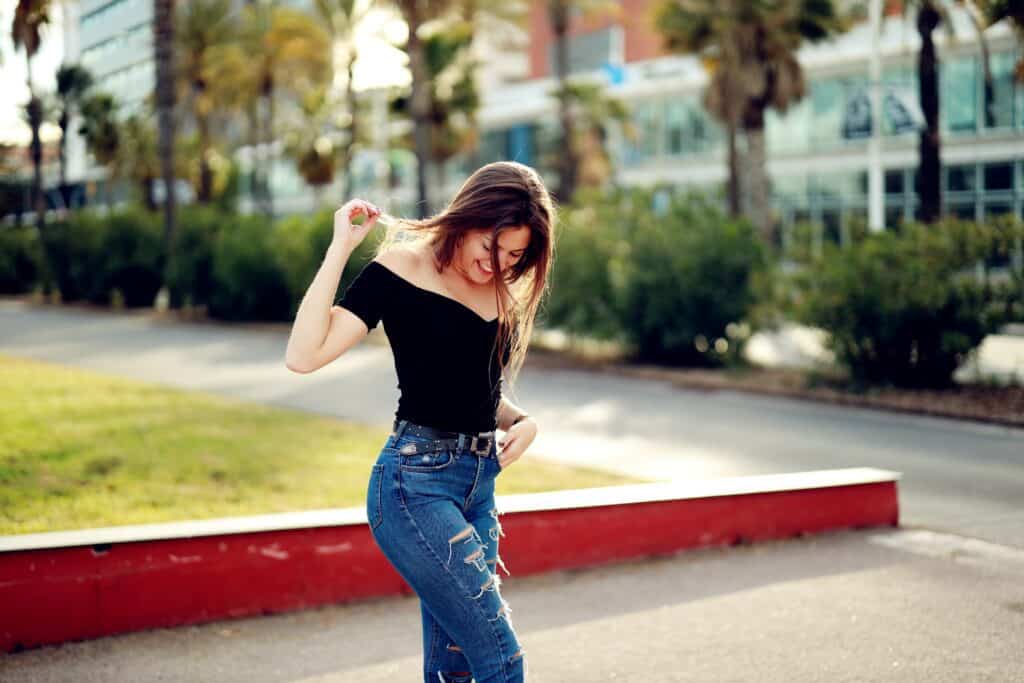 Finding the perfect pair of jeans is no easy task, and it's a responsibility that we took very seriously. When trying to find the best jeans to add to this list, there were a few things we wanted to make sure to include. Our criteria was fairly stringent, and all jeans on this list had to be:
Fashionable
Nobody wants to look frumpy or dowdy when wearing jeans, right?
Comfortable
While looking good is very important, so is feeling good. The jeans on our list don't pinch, gape, or otherwise, make you feel bad when wearing them.
History
For us, a good pair of jeans needs to have the reputation of the brand backing it. With so many fast-fashion brands on the market, we wanted to stick with classic, timeless brands.
Inclusiveness
We women come in all shapes and sizes, and because of this, so should our jeans. If the brand had limited sizes (for instance, didn't come in petite sizes, or did not have plus sizes), it did not make it onto our list.
Without further ado, let's go ahead and take a look at our favorite jeans!
The Overall Winner: Levi Strauss Jeans
We're always going to go with Levi's for the best overall jean for quality, and style. This iconic brand has been around for over 150 years, and their specialty is jeans. Not only is Levi's quality superior, but they are constantly improving their product and offering new and interesting additions to their lines.
Here are three extremely popular styles and pair well with a variety of different outfits.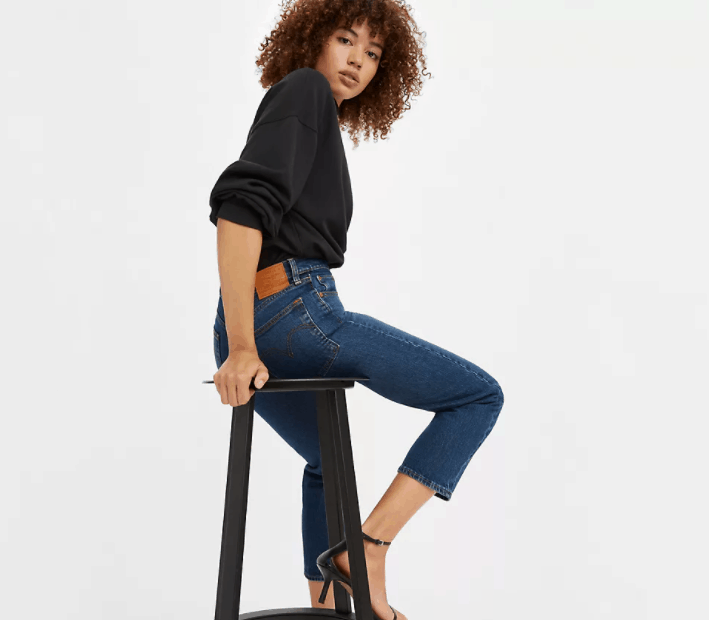 This classic, tapered style has an amazing fit and feel. Falling above the ankle, these jeans are perfect with flats or high boots, flowy boho tops, and sport jackets. This pair is an essential one to have in your collection and can work with most body types.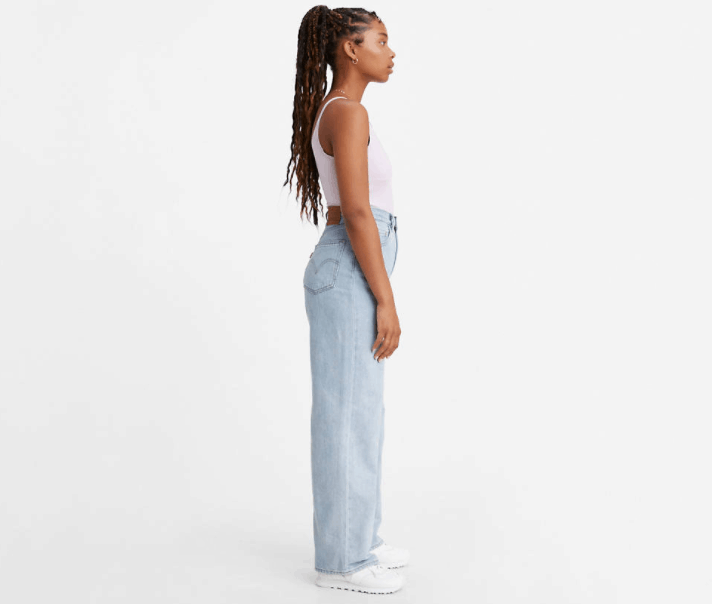 This wide-leg style makes a great silhouette with a sleek, slim shirt. With a higher rise and snug fit through the waist and thigh, this pair of jeans is another must-have for any wardrobe that likes to include a variety of styles.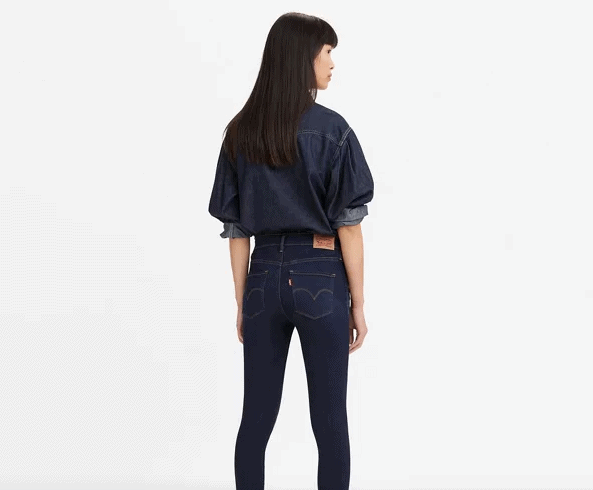 Levi's has perfected the skinny jean and then expanded it to include a huge variety of different washes and trims. Get them polished enough for work, or distressed perfectly for that amazing concert you've been waiting to go to.
Pros of Levi's Jeans:
They're always listening to their customers' requests.

With a pair of Levi's, the design and comfort of your denims should be the least of your worries. With every new batch of production, they never forget to input changes and improvements that their customers suggest for a better and more comfortable fit.

They've got something for everyone, and their craftsmanship is impeccable.

There's a reason why Levi's is the uncontested leader of the denim industry. Their sizes are diverse, and when you find the pair that fits you, you'd realize how thoughtfully they were designed to suit your body. They're so good it seems as though you got them custom-made.

Superior quality.

A Levi's pair would last you for over a decade if you take good care of it. It's the superior quality of the materials that make it so durable, even when exposed to harsh terrains.
Cons of Levi's Jeans:
You might want to buy your pair offline.

Thanks to the abundant sizing options, online purchasing may become a nightmare if you don't know your preferred fit to the T. It's a good idea to buy your first few pairs in-store, and you can then move to online shopping.
The pricing may be a turn-off for you.

It's no secret that Levi's can get a tad bit expensive. This isn't to discount their durability and various benefits, but if you'd rather not spend some extra bucks for premium-quality jeans, there are always cheaper options out there that will last you for a while.

Inconsistent sizing for some products.

While popular products have tons of cuts and sizing options, this may not be the same for some other products. Some stores might also not be able to provide you with your preferred pair due to inconsistency.
The First Runner Up: Gap Jeans
Gap is the runner-up when it comes to women's jeans. While Gap isn't as focused on their denim as Levi's is, you will not see any top-rated jeans lists without a pair of Gap jeans on them. These jeans are also high quality while still being affordable, giving you a product that you'll appreciate the value of.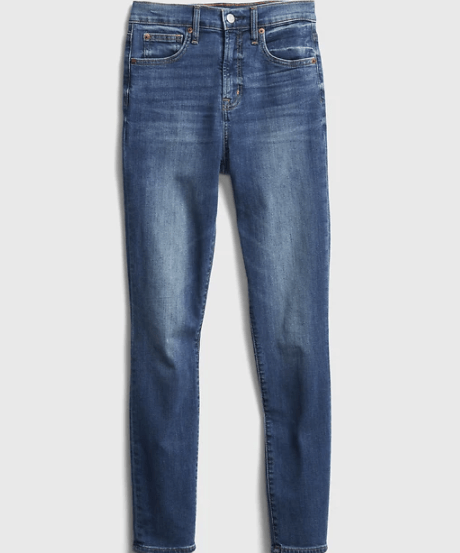 With stretchy denim and that uncanny ability of Gap jeans to make your derriere look amazing, Gap High Rise True Skinny Jeans are a must for any wardrobe.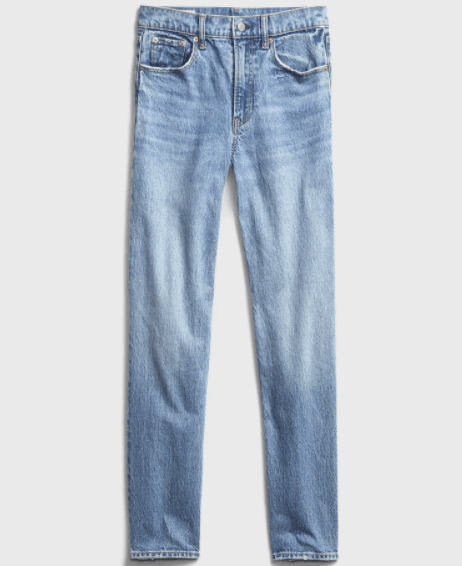 The main word you see when it comes to reviews regarding these jeans? Comfort, comfort, comfort. Straight-leg jeans are also the paper on which you can write your style story and always come out winning.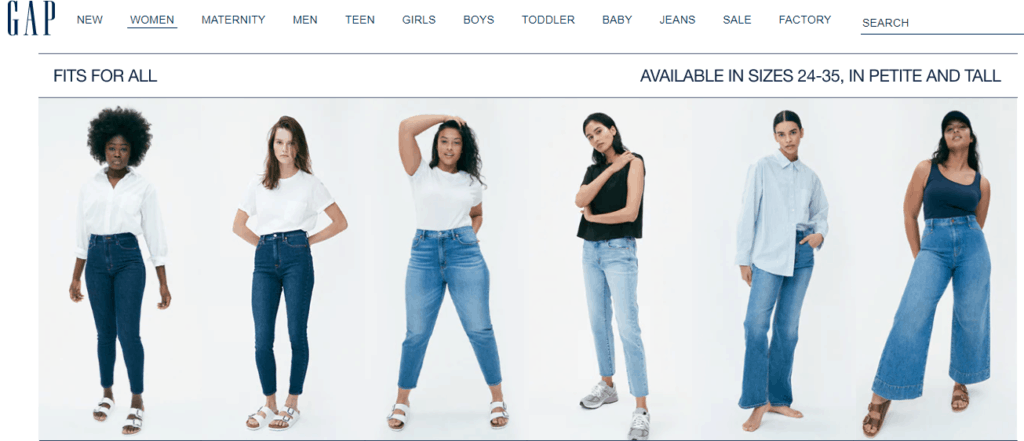 These jeans are huge right now on fashion blogs, and it's easy to see why. They come in a variety of cuts and no matter the cut or your body shape or what you're wearing with them, these jeans will always make your rear look amazing. Always.
Pros of Gap's Jeans:
Affordable and widely available.

Gap is one of the most popular mall brands, and you'd probably be able to see a pair of Gaps wherever you go. What aids to that is how affordable they are – Gap is always having sales or offers so you never have to pay the full price for your pair.

Higher quality than your regular $25 jeans.

Don't let the price tag fool you, Gap boasts quality craftsmanship too. Comfy and fit for all kinds of customers, you're certainly getting way more for a relatively low price than what most other brands would promise you.
Cons of Gap's Jeans:
Sizing issues.

You might not be able to find the most flattering pair for you here. Gap's major con seems to be sizing inconsistencies and lack of awareness when it comes to customer behavior. While Gap's target demographic is 18-28-year-olds, customers complain that the store's full of mom jeans that don't flatter younger women.

Shrinking.

Some customers have complained about how their jeans have shrunk after a couple of washes.
The Second Runner Up: Wrangler Jeans
Wrangler's a company that specializes in high-quality jeans that have a distinct vintage style. If you're trying to stand out in a crowd and receive some compliments, Wrangler's the brand you should keep an eye out for.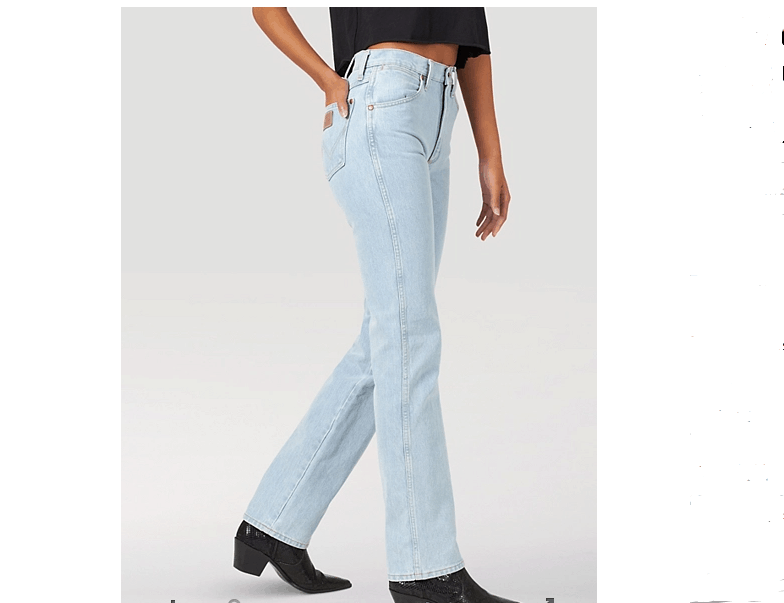 An everyday pair of jeans that's sturdy and built to last that's also got a great look to it, these are a must for every woman's wardrobe.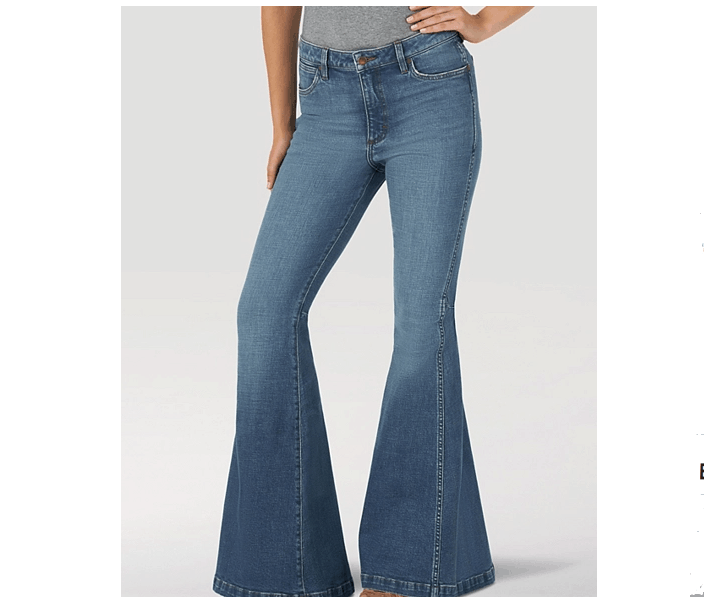 The unique trumpet flare never goes out of style, and these jeans boast of a comfy, stretchy fit that looks great on anyone. Moreover, these are made of recycled cotton, so you're doing the planet some good whilst looking fashionable!
Pros of Wrangler Jeans:
Superior build quality and comfortable fit.

Their designs are out-of-the-ordinary, you won't find this stuff just about anywhere.

Durable and heavy-duty jeans that are made to strain.

Their designs look great on women of all sizes.
Cons of Wrangler Jeans:
Their styles may not be everyone's cup of tea.

Limited offline stores and buying options.

Limited variety of colors.

The jeans are on the pricey end.
Frequently Asked Questions
Question: Which body type looks the best in high-waisted jeans?
Answer: Hourglass bodies look the best when sporting a pair of high-waisted jeans. If you have round hips, high and mid-rise jeans would be the perfect fit to flatter your shape.
Question: Which brand is the best for buying jeans?
Answer: If you want the best pair, Levi's is the brand that you should go for. Although their prices are higher than the average, their quality, styles, and fits more than make for it. 
Question: Are Gap jeans stretchy?
Answer: Gap is famed for its comfortable fit. Their jeans are lightweight and stretchy, which makes them perfect for the outdoors. 
Question: What are the best-fitting women's jeans?
Answer: Just like no two women's bodies are exactly alike, neither are women's jeans. Depending on your body shape, you'll want to look for specific criteria when shopping for women's jeans. By being aware of how they'll fit you, though, you can help make sure you go home with a pair of jeans that you love!
Final Thoughts: Go Find Your Dream Pair of Jeans!
We hope the tips and information we've given here have created some great insight on how to find your next perfect pair of jeans. The leg work up front will create a better fit and feel for you in the long run, and help your legs look great along with everything else!
Of all the jeans on this list, we're going to have to put in our vote for the classic Levi's Skinny Jeans as our favorites. While they aren't the most affordable pair on our list, their versatility makes them a clear winner in our books.
That said, no matter where you end up finding the denim of your dreams, it should make you feel like a million dollars, and help keep you confident that your style is on top so your swagger can be, too!
Read More: