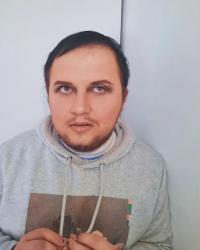 Latest posts by Jamie Tugayeva
(see all)
After falling in love with the pieces there, you might wonder, is Ssense legit? If you want some high-end designer clothes or streetwear that you might not be able to find elsewhere or love to browse until you find what you need with nothing particular in mind, Ssense is your go-to.
Ssense is a very pricey retailer based in Canada. Just like the clothing it offers, the price tag is purposely heavy. The shop is not restricted to Canada, and its extensive list of luxury goods is ready to be shipped worldwide.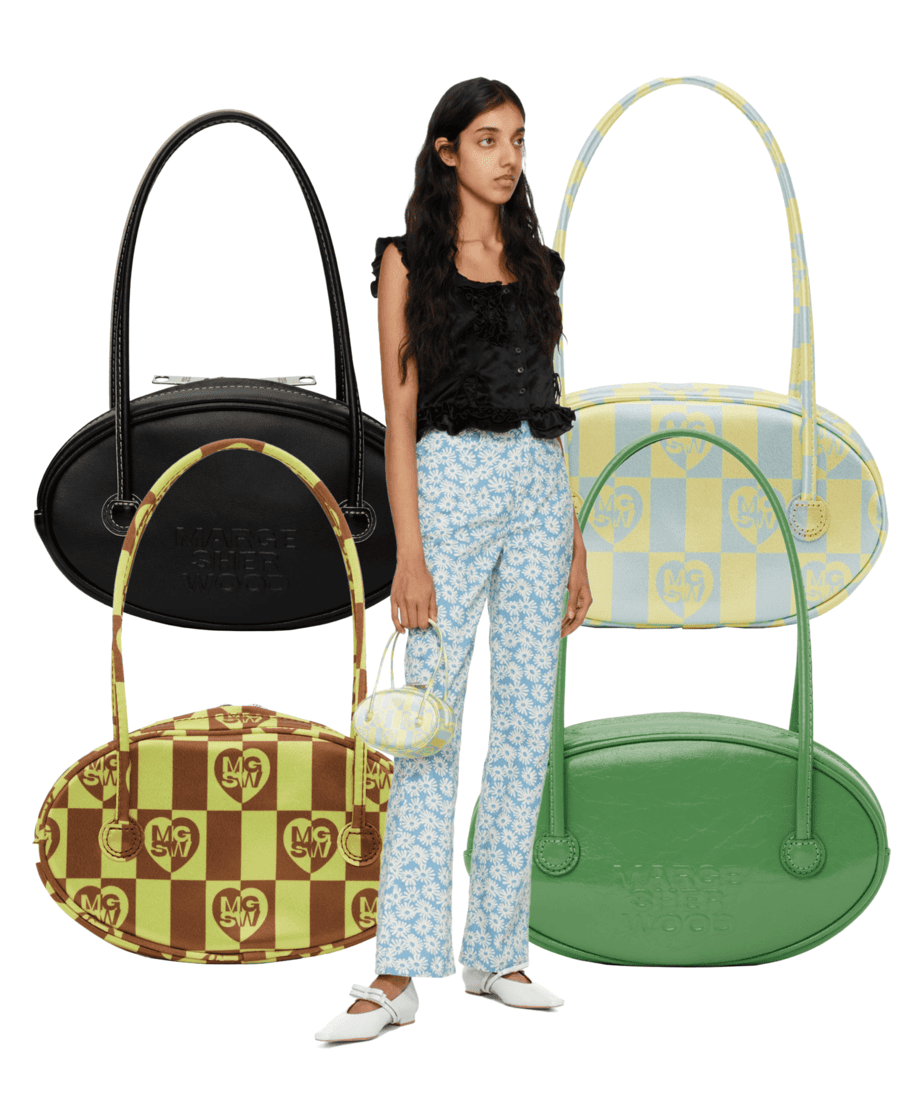 Bottom Line Up Front
Yes, Ssense is legit and is here to stay. The Canadian company has been making authentic luxury items accessible since 2003. It rose to global fame as one of the best places to buy designer wares. The trust level in Ssense is such that even customers outside of North America are willing to put up with the customs fees and shipping times to enjoy their offerings.
What Is Ssense?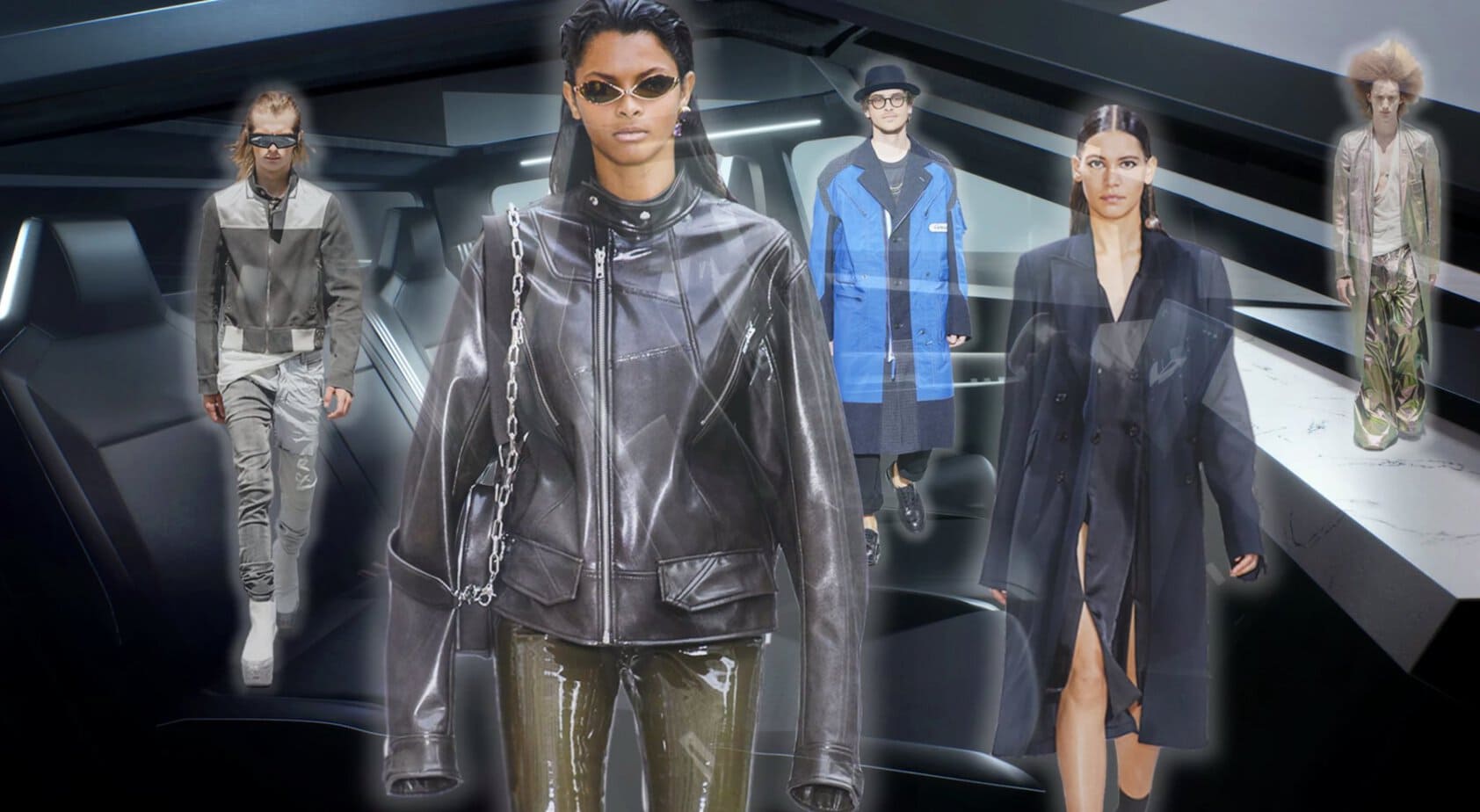 Ssense is a Canadian-based retailer which specializes in luxury brands in a wide range of products starting from clothing to footwear and makeup for those who feel like adding an edge to their fashion choices with staples of classic brands or spice up their wardrobe with more current trending brands making their way to be a staple in the luxury market.
The multi-brand high-end retail empire was created in Montreal in 2003 by brothers Rami, Bassel, and Firas Atallah. The Ssense site launched selling limited edition Diesel jeans and aimed to not discriminate against people who could afford the prices but would be ridiculed by staff or other gatekeeping on other high-end stores and retailers.
The Atallah brothers fought against the snobbery and ridiculous attitude that believed luxury items should only be worn by the "worthy". Their second focus was to give a platform to upcoming high-end brands.
You can browse and place orders through the Ssense app or the website. The site design is quite clumsy but does not get in the way of the shopping experience. Ssense should think of revamping its website and not just rely on the app to look at it from a critical perspective. The company has been a luxury reselling giant since its 2003 launch, so we can forgive it. Every website these days has a minimalistic white outlook on it, so it is the trend nowadays.
My Personal History with Ssense
I have known about Ssense for quite a while now, but I cannot recall the exact year I became acquainted with it. I was looking for alternatives to Farfetch, my favorite luxury retailer, and a place to look for more specific clothing items that can be hard to be sought after or when they are sold out from Farfetch.
Ssense makes the most sense (pun not intended) for Canadian shoppers, as that is where their warehouse is. While I prefer Farfetch for myself and other Europeans like me, Ssense is not a powerhouse we should ignore on this side of the Atlantic. The website has many gems, good sales, and great items to find or even inspiration to draw from.
Sometimes clothing or shoes can be hard to find. This rings more true when you are dead set on a designer bag, some limited edition item, or a high-end coat. Situations like this are why you should have many trusted websites to check and order your items.
Farfetch and similar websites can gatekeep certain brands to themselves until you become a more "known" customer through their loyalty program and perks. This can be intimidating, and while that is worth it, it is easier to skip the hassle with Ssense. The Canadian retailer has more of a wider clothing assortment with famous designers. Since that was Ssense's mission from the get-go, they have been loyal to their customers and never really discriminated against any luxury lover.
Who Is Ssense for?
In the current obsession with designer brands worldwide, even if the high-end market is oversaturated, we still want to spoil ourselves occasionally (or all the time if our budget allows).
I do not feel like designer clothing should be only for one branch of people. Good fashion should be for everyone who manages the price tag. Is the price tag hefty? Yes, but that is another issue for a different article. I will never understand people withholding potential clients with gatekeeping methods such as being in queues or buying endless Hermes items to get an opportunity of a Birkin bag, for example. If you want to get something and have the money, you should be able to go for it without fear.
It is crucial to have websites like Ssense which will not discriminate and kick you out like they kicked out Julia Roberts in Pretty Woman from the boutique. No one should not be able to not buy a luxury item if they have the money and are willing to pay for it. Thinking that a bag or brand (like the Hermes example) needs to be intimate with its clientele is obnoxious and really shows the actual motives of the brand.
Asking whom Ssense is for remains a valid question, and how they tackled the elitist assumptions from the get-go really makes me appreciate them more. We need as a society to understand that no item should be owned only by certain people and be moved around in their circle as a sign of prestige.
At the same time, we need to keep in mind that clothing is made for everyone, and while fashion can gatekeep very often and follow strict thin or beauty standards, clothing and footwear, and makeup is at the end of the day for everyone who wants it, regardless of color, shape or any other trait.
What else Does Ssense Offer?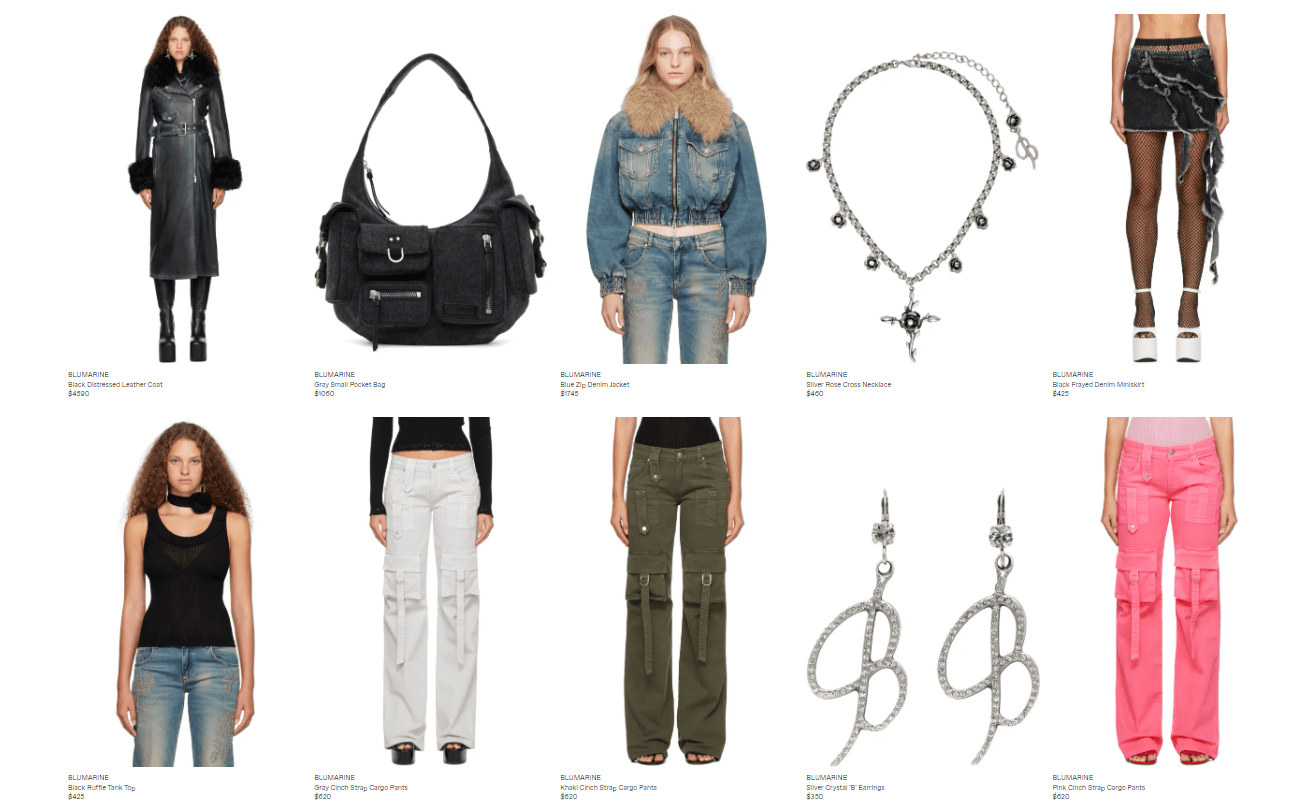 Besides being a luxury brand retailer and powerhouse, Ssense is another home for very high-end makeup such as Byredo or Westman Atelier and even the iconic Kevin Aucoin line if you want to keep the luxury on your face on top of the outfit choice.
Kevin Aucoin is hard to find in Europe. It feels like an elusive brand, yet many gems can be found throughout the Ssense website. This is a solid example of how there is something for everyone in Ssense, even outside the luxury basics.
Also, Ssense has a wide variety of sneakers for many different prices, with luxury choices to more staples for everyone across the board with funky-looking Converse or classic Vans. Keep an eye out for trainers in Ssense because the site typically offers better sales than their less costly counterparts or stores in your city. I found this interesting and have been using it when looking to buy a new pair of kicks, as sneaker prices have been steadily rising beyond reasonable levels, to the dismay of enthusiasts.
Things to Watch Out for
While Ssense is a legit company and sells legit problems, some customers did not have the smooth experience I did.
Ssense has earned a reputation as a straightforward retailer where fashion lovers can fire and forget once they hit the ORDER button. The few times when things do not go to plan, Ssense does not live up to the expectations. The most appalling aspect of Ssense is its return policy.
The Point of No Return
When you go through the Ssense website, you will find an extensive page on the return policy, including instructions on how to avoid problems when requesting a refund. There are a few problems here.
I specifically say refund because Ssense does not do exchanges, so if you ordered a limited edition item and have to return it, you may be unable to reorder it by the time the process is complete.
The most glaring one is that items on a "Final Sale" cannot be returned regardless of their condition, which makes enjoying those great deals riskier.
International Shipping Woes
My position on this problem is biased since I live in Europe. The company will only cover the return shipping expenses for shoppers in the United States, Canada, and Japan.
Depending on the pricing of your local postal services and how many items you are returning, the shipping costs can easily land on the wrong side of $50.
Adding insult to injury, Ssense also does not refund customs fees. You might end up with no product or money from the refund.
Absent Customer Service
Feeling like you are talking to a brick wall when you need help is unfortunately not exclusive to Ssense, but it deserves mentioning.
It can take multiple attempts to talk to someone through digital channels. The company does offer a toll-free customer care number in the United States and Canada, but this is prohibitively expensive for customers elsewhere, and even then, speaking to someone does not guarantee solving the issue.
Deliveries: Expect the Unexpected
We all have birthdays or other events that cannot be rescheduled. While most orders are not tied to a strict date, receiving a gown the week after the gala has taken place makes it a glamorous paperweight. This is particularly aggravating if you are not in the countries that enjoy free returns.
Most shoppers will agree that Ssense is on the quick end of the scale for shipping times, but that only applies to standard shipping options.
Paying extra for express shipping (typically 2-3 days in the United States) does not always mean this estimate will be honored, so if you are ordering something time-sensitive from Ssense, plan ahead.
Ssense Alternatives
Ssense is unique as it does not stop you from getting any luxury designers, flood you with other recommendations, or want you to climb up the luxury ladder, minimum purchase value, and other artificial hurdles. The company is a straightforward no-bullshit retailer, and we love them for it.
Still, as much as I enjoy Ssense since their warehouses are in Montreal and are Canadian-based, I prefer other retailers when I can choose. Ssense is still quite hard to replace as many items otherwise impossible to find are there, and I trust them with authenticity and reliability. Ordering Ssense outside of Canada can feel costly. If you love an item and they have it, it makes everything worth it.
These are some sites to try if Ssense is not doing it for you.
Farfetch

I really enjoy Farfetch. This was my first personal dive into luxury brands sold online. It was suggested by a close friend who is quite a label know-all and would put everyone to shame. I started browsing through Farfetch and got very acquainted with them way before they moved their headquarters from the UK to Lisbon, Portugal, which makes it very convenient for me.
Farfetch ship through many stores worldwide and will offer that one item left in a specific boutique they partner with. I also will be sad about them closing their makeup market as they have had plenty of brands still only found on Farfetch for most European customers.
The retailer luxury giants have been sweeping the market, but I do have to say that Farfetch gatekeeps. You have to meet a quota to get to the juicy and luxury items, which means going up to the top tier of their Loyalty program for certain perks, something Ssense proudly stands against. I am not in that bracket, so it does not make a huge difference for me, but Ssense and Farfetch have their own things going for them.
The main factor when deciding between Ssense and Farfetch is simple geography. Ssense is based in Canada, while Farfetch has its home in mainland Europe. Both sell to the United States and other countries, but shipping costs vary. Farfetch also has a vintage market on-site if you are looking for a specific vintage item, even an old Hermes Kelly or Birkin.
Pros
Huge variety of items, even if some are kept away
Great suggestions for your style
A variety of services
Cons
Can gatekeep certain items
If you are not in the European Union, prices become an issue
Net-A-Porter & MR PORTER

When you think of a luxury retailer online, Net-A-Porter is synonymous with the term, much like Vogue is with a fashion magazine. This store is a massive go-to for a wide array of people who want quality and expensive goods, and even say those who do not care much about fashion dip their toes there.
Net-A-Porter is straightforward for a choice and gets all your needs done in one go. It is far from my favorite retailer, as its selection is a bit stale. I prefer more out-there things, while Net-A-Porter and MR PORTER feel more tailored to a more stoic version of luxury. If that aesthetic is your thing, there is nothing wrong with that. Net-A-Porter is a great retailer to choose from.
Most of the selection in Net-A-Porter gives off vibes more consistent with workplace luxury than fashion-forward. The website focuses more on practicality and straightforward luxury brands everyone will know rather than cutting-edge fashion and making your way with a statement like Ssense or Farfetch.
MR PORTER also feels predictable in men's fashion rather than pushing for bolder designs from risqué and provocative angles I enjoy. If classic stylings and things are in mind, this site is for you. Net-A-Porter has a wide variety of luxury and high-end makeup. You can ditch the Sephora order and get your things in one go, with the bonus of having brands that Sephora does not.
In an ironic twist, Net-A-Porter was recently acquired by Farfetch. There were few practical changes to the selection and vision since the acquisition. Net-A-Porter remains in its classic form, and I cannot see it changing.
The company is based in the UK, where Farfetch started, so maybe we will see a location change. If you are in the UK and love a classic vision of luxury, I recommend Net-A-Porter and the men's counterpart, MR PORTER.
Pros
Classic, synonymous with luxury online shopping
Reliable
Ready with a wide range of styling suggestions
Cons
Occasionally stale and safe in terms of fashion
Feels snobby and more gatekeeping
Nordstrom

Even though it is a newbie to e-commerce, this USA giant has conquered the hearts and curiosity of people from abroad in their desire to dip their toes further into the world of fashion. More known for its open stores and luxury items on display, Nordstrom is a force to be reckoned with. The company has been in the luxury game for over a century with all different brands.
Nordstrom became a household and dear choice of many where to buy goods of all types. Their online sales boost their reputation and open the wallets of many abroad, thanks in no small part to their famous promotions. Nordstrom has perfected the art of offering more for less, something fashion maniacs love.
The selection in Nordstrom is more diverse than most retailers, albeit keeping its more strict look with more availability than its competition. Nordstrom is also more focused on finding fashionable solutions for you. If you have a style in mind, it will show everything you need to satisfy that craving. Nordstrom also gave birth to its off-price department store with even bigger sales which always end up being talked about who ended up there and how.
Nordstrom has many designer collabs and exclusive items catered to their customers on products from Nike collabs, clothing collabs, and even makeup collabs.
Pros
Ships worldwide from the USA
Known and reputable
Easy to find hidden gems and exclusive items
Cons
Customs for anyone outside the USA
There are better choices in the EU for the EU
FAQ
Question: Does Ssense sell authentic products?
Answer: Yes, absolutely! They have always worked with authentic items and will continue doing so, as they are very committed to giving everyone an authentic luxury experience and not discriminating against anyone who wants something high-end.
Question: Is Ssense high-end?
Answer: Yes! But they also have certain things which aren't seen as high-end such as Vans or Converse footwear, which has been combined very carefully with more high-end clothing. A-list celebrities have pushed sneakers into high fashion for a while and have gone mainstream, so it only makes sense that it is part of the high-end experience now. Ssense has upcoming high-end brands as well as cult classic ones. Don't forget the high-end makeup you will have trouble finding elsewhere!
Question: Does Ssense ship fast?
Answer: It depends on where in the world you are. Ssense orders ship from Montreal, Canada, so if you are nearby, odds are you will get your item sooner and faster than those in the rest of the world. The Ssense website has a chart estimate for every location and what waiting times to expect. If you are in the EU or outside US and Canada, be ready to wait longer due to customs, shipping times inside your country, and other factors.
Final Thoughts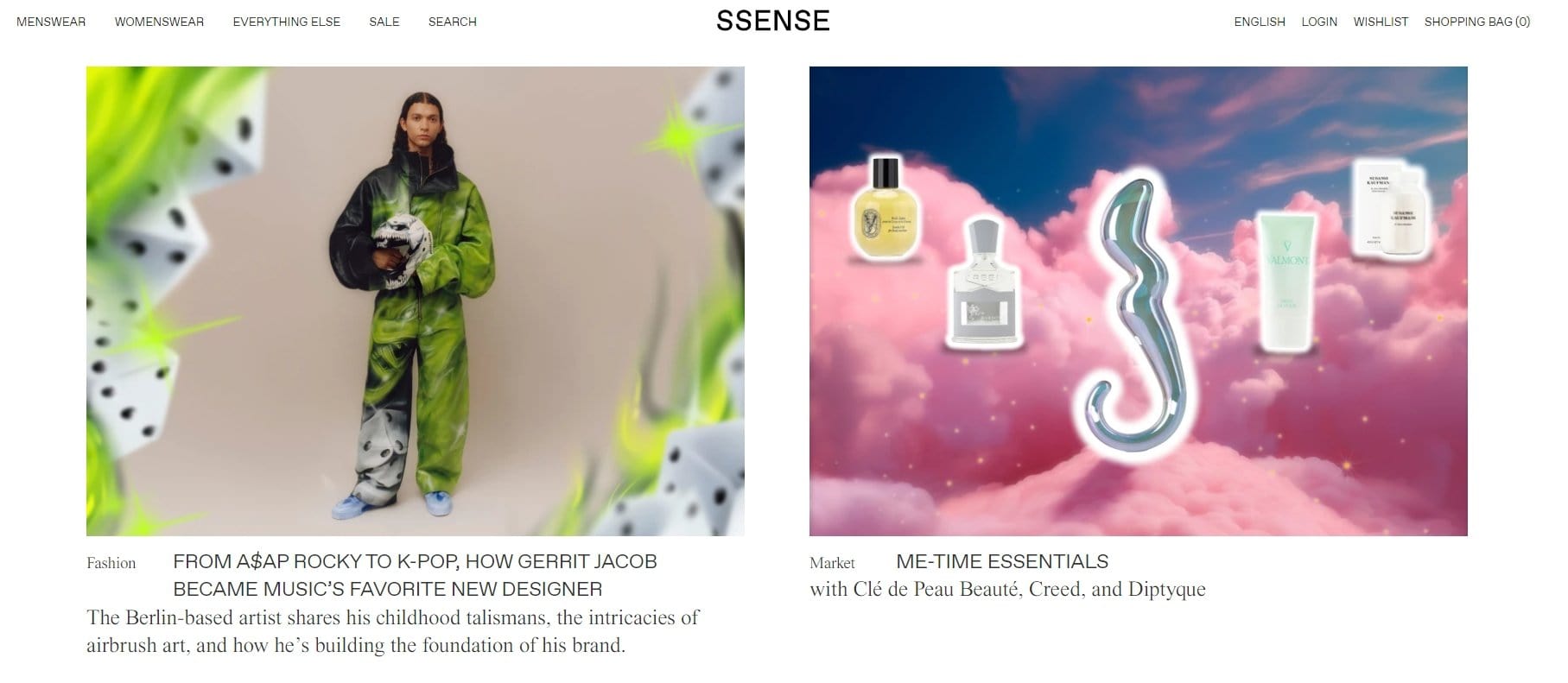 I have always enjoyed Ssense. Even if it is not the best choice for Europeans at times, it has way too much to offer to pass on. I love how it breaks down the snobby doors and lets everyone in because fashion should not gatekeep. I relate to Ssense's vision and idea that they've been pioneering all this time. Like any other e-retailer, sometimes it is best to find one that is in your country or will ship faster and have fewer commotions with customs or delivery times.
Ssense is legit and worthy of anyone to glance around and see what catches their interest, whether they are in the market for high-end or something else for a good discount, such as trainers or makeup brands that are more elusive to the average Sephora or other beauty stores.
Continue reading:
Is Poshmark Legit? Spilling The Tea on Poshmark
Best LoveShackFancy Dupes: Get Cute Lacy Clothing at a Lower Price
Best Linen Clothing Brands Guide: Comfortable Clothing That Will Last You for Years