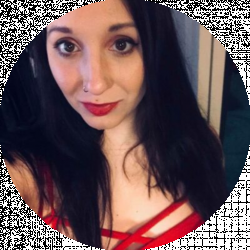 Latest posts by Stephanie Jensen
(see all)
Yoga pants. We see them everywhere. Gone are the days of only wearing yoga pants for, well, yoga. These days, you'll likely pull on your favorite pair of yoga pants to lift weights or even go grocery shopping.
Athleisure has been a serious trend for years and the COVID-19 pandemic has only made the trend grow, making yoga pants the ultimate wardrobe staple. But with so many yoga pant brands out there, which one is the best option for you?
Why You Need to Buy the Right

Pants
Before we go into the best brands, let's talk about the importance of finding the right yoga pants. And this extends to wearing yoga pants for non-yoga-related activities, even just lounging around the house.
All yoga pants brands are different. Many make specific styles of yoga pants and are only available in certain sizes, as we will cover in one of the later sections. It's also essential to know the difference between yoga pants and leggings, because some yoga pants may be mislabeled (we will cover this more in the next section).
Ideally, your yoga pants should be comfortable. They should move with your body when you get into various yoga positions and should also be comfortable for various other activities, even sleeping.
Because of this, there are a variety of different yoga pants options to choose from. However, it's best to identify the reason you're wearing yoga pants. For example, if you prefer lifting weights or jogging rather than doing yoga, find yoga pants made with performance fabrics. Cotton yoga pants are ideal for doing yoga as well as lounging and everyday activities.
Weather is also a major factor to consider. As we will cover next, leggings are thinner and aren't made for harsh cold weather. If you also plan on wearing your yoga pants when the temperature drops, opt for fleece-lined yoga pants.
With all of this said, you can pair yoga pants differently with various outfits. A simple pair of yoga pants and a comfortable tank top are ideal for yoga or exercising, while yoga pants and your favorite crop top is great for seeing friends.
We will cover other essential factors more in-depth, such as design. This is where brands come in. Some are cult classics while others offer different benefits such as affordability.
Pants

vs Leggings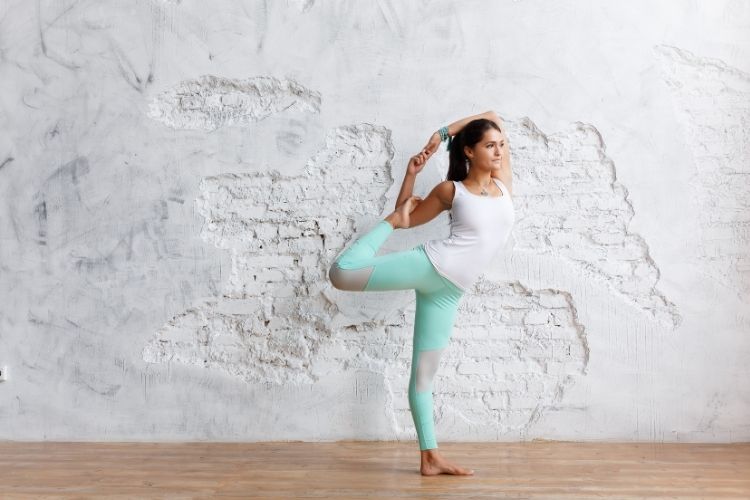 When shopping for yoga pants, you may see another product: leggings. They look almost identical and sometimes "yoga pants" are labeled as "leggings" or even "yoga leggings." Are you confused? You're not the only one. But there is a definite difference between yoga pants and leggings.
Leggings
First, understand the main difference between leggings and yoga pants is leggings aren't meant for fitness. Since you're sweating, you'll only want to wear certain leggings for your sweat seshes at the gym.
Most leggings are meant to be worn for fashion purposes or for lounging around. Many women also wear leggings underneath their pants when the weather is cold as if leggings were long johns.
While there are leggings that are suitable for exercise, it's safe to assume leggings are better for fashion purposes. For example, leggings are made of a variety of materials such as polyester, lycra, nylon, and cotton with spandex.
Some of these materials are similar to ones that are used for exercise leggings, but other materials, such as cotton, are usually not used for exercise leggings.
If you're not good with materials, the best way to tell the difference between yoga and fashion leggings (assuming the label is vague) is judging by the thickness of the material.
Leggings made for athletics are usually thicker than fashion leggings. Yoga leggings are also opaque; while fashion leggings are usually opaque, cheaper leggings may be see-through when you stretch the material.
Pants
We covered the main difference between leggings and yoga pants, but yoga pants are more versatile than leggings.
Unlike leggings, you can wear yoga pants for fashion purposes and just about anything else. And more women are choosing to wear yoga pants as, well, pants. That's because they also offer the skin-tight and butt-accentuating benefits of leggings. And because the material is thicker, the pants won't be see-through.
Yoga pants also offer additional benefits where leggings fail. For example, yoga pants tend to be more inclusive, such as being available in a wide range of sizes.
What if you're concerned that yoga pants tend to look like fitness pants? Most brands are blurring the line between "fitness leggings" and "fashion leggings," making yoga pants that offer a little bit of both benefits. Like leggings, you can also find yoga pants in different colors and designs.
What About Yoga Shorts?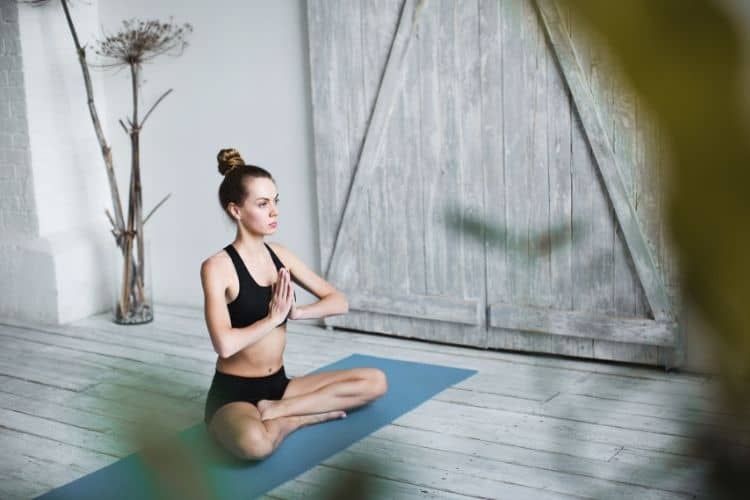 Yoga pants and leggings aren't your only bottom wear option when doing yoga or other forms of fitness. Yoga shorts are also a seriously popular option.
Yoga shorts offer many of the same benefits that you get when wearing yoga pants. They have a similar design; for example, yoga shorts have a higher waist than your average shorts. This not only helps your shorts stay put but also helps with tummy control.
Yoga shorts are also made with the same compression and sweat-wicking material, which is ideal for the most intense exercises.
When should you choose yoga shorts over pants? For seriously hot days, yoga shorts are the better option — especially if you're exercising outside.
Like yoga pants, there are a variety of stylish shorts on the market. Many of the brands we're listing also sell yoga shorts, so you can get plenty of variety.
Factors to Consider When Choosing a Brand of

Pants
Are you convinced you need yoga pants more than leggings? You'll have to choose the right yoga pants brand, and there are some factors that determine the brand you should choose as well as the type of yoga pants you should buy.
No two brands are the same, so it's important to remember these various factors and take them into consideration when choosing a brand.
Price
First and foremost, price is one of the biggest factors for buyers. While brands like Lululemon are cult classics, many people may not like the price of their pants.
Does that mean you only find high-end yoga pants are high-end prices? Not exactly. There are plenty of high-quality yoga pants for a fraction of the price of some brands.
They offer the same benefits, such as the ability to effectively support body movements and sweat-wicking fabrics, as more expensive brands. Cheaper yoga pants usually don't sacrifice in terms of comfort and stretchiness, either.
If you're starting to get into fitness and need to build up your fitness wardrobe or are generally budget-conscious, you'll want to consider the price points of certain brands.
But when should you consider the high-priced varieties? This is important if you're wearing yoga pants for fitness purposes. And we're not talking about brisk jogs – we're talking about hot yoga or anything else where you're working up a serious sweat.
Expensive yoga pants are made of premium athletic materials that will retain their quality, no matter what you put them through. In terms of sweating, they will also dry quickly and aren't prone to bacteria growth.
Fabric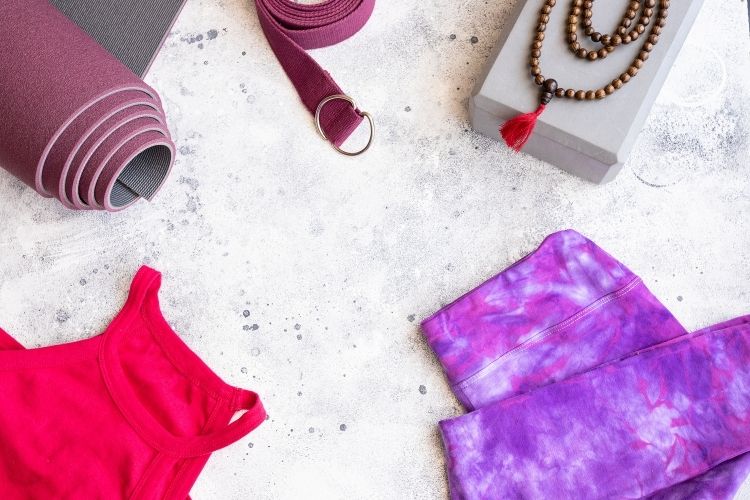 Fabric is one of the most important considerations when choosing your next pair of yoga pants. While many types of yoga pants are made with sweat-wicking fabrics. This ensures the fabric dries easily and is more suitable for women who plan on undergoing intense and sweaty workouts while wearing the pants.
However, these aren't the only reasons to wear sweat-wicking fabrics. Moisture-wicking yoga pants can keep you cool, which is ideal during the hot summer weather. They're also more breathable than other fabrics.
Cotton yoga pants are comfortable and flexible but may be more suitable for simple yoga and lounging. Cotton is also equally great for the hot weather since it's breathable. Most cotton sources are natural, so they're free of chemicals. Most cotton yoga pants also won't irritate the skin, since cotton is a hypoallergenic material.
Size Inclusivity
Women of all shapes and sizes want to be able to wear these extremely comfortable pants, whether for leisure or fitness. But not all brands make sizes for all women.
It's important you find a brand that not only makes yoga pants in a variety of different sizes but also ensures that the benefits extend to all wearers, whether they're an XXS or 5XL. Some of these benefits include comfort, premium materials, and a shape that looks great on all body types.
Some of the other factors mentioned previously pertain to size inclusivity. For example, if you plan on wearing yoga pants solely for fitness, look for premium sweat-wicking materials – not simply a pair of high-rated yoga pants made in your size.
Fit
When shopping for yoga pants, you may be overwhelmed by all of the different options. Don't worry, we're going to narrow down the most common types of yoga pants so you know the best ones for you. While most yoga pants brands offer a wide range of pant types, it's best to identify what type of pants you want to narrow down your search.
First, determine which length you want. There are three main length types:
Full is exactly what it sounds like. The pants are meant to cover your full legs, reaching down to your ankles. But this may be problematic, depending on your height. Full yoga pants may be too long on short women, though more brands are including height in their measurements.
At the same time, this where the 7/8 yoga pants come in. These pants are 1/8 inch shorter than the full, which may be the perfect size for shorter women and is ideal for those who want shorter yoga pants but don't want capris.
Capris are also an option and are becoming more popular. Cropped and Capri-style yoga pants go a little below the knee. This is an ideal option if you plan on wearing yoga pants while exercising; you don't have to worry about your legs getting hot.
Most people know yoga pants to be tight-fitting. However, there is a range of yoga pant options available. If you prefer bootcut pants, more brands are making yoga pants that are wider around the ankles. Flare yoga pants are similar, but they're wider around the legs than bootcut yoga pants.
High-Waist vs Mid-Rise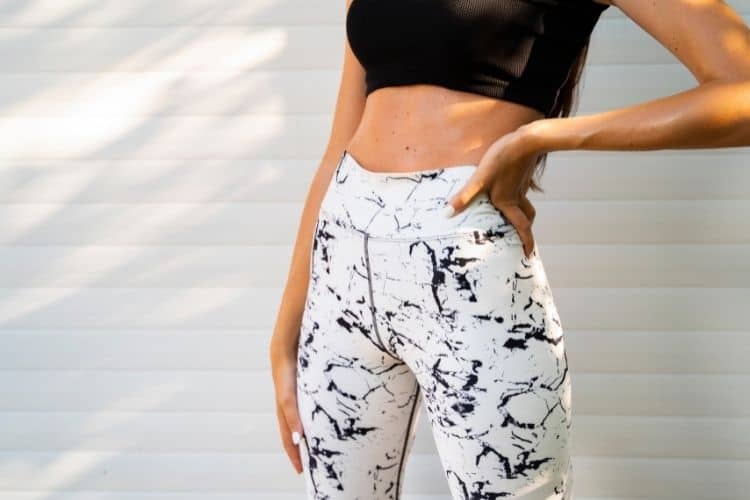 Yoga pants have a higher waist than other types of pants. That's to ensure they stay up when you exercise.
There are two different waist types: high-waist and mid-rise. While this is mainly a preference, a high-waist is more ideal for exercising while a mid-waist is better for comfort. There are some who prefer one over the other for personal reasons, so try wearing both types if you're not sure which one you want.
Waistband
Yoga pant waistbands are also individualistic compared to other pants. They stay up since they're smaller than the waistbands on normal pants. In addition, they don't squeeze, press on your skin, leave indents, or pinch your skin.
However, some yoga pants may be made with an elastic waistband. They don't press as tightly, making them breathable and less restrictive. Some yoga pants are now available with a drawstring. More brands are offering a variety of these waistband options, so it's something to consider when shopping for your next pair of yoga pants.
Which waistband type is best for you? Take a look at the pants your normally wear. Do you prefer pants that have a tighter waistband? Or do you gravitate toward drawstrings? Take these into consideration when choosing your next pair of yoga pants.
Design and Colors
If you want more yoga pant options other than black, then you're in luck. Yoga pants are available in a range of colors, designs, and patterns. Colorful yoga pants are especially trending, so it's worth experimenting and buying some fun colors!
Keep in mind, some brands have more design options than others. Make sure you look through a brand's full catalog and their different color options. You also shouldn't choose a pair of yoga pants just because you like the color or design. Keep other factors we mentioned in mind, such as material, length and waist preference, size inclusivity, and other features such as pockets.
Maternity
Maternity leggings are becoming a staple for pregnant women. There are brands that are making yoga pants specifically for pregnant women.
These yoga pants offer the right amount of support while there's a bun in the oven, and many of these yoga pants are made with the same breathable and sweat-wicking fabrics as traditional yoga pants.
Many of these yoga pant brands offer a belly section to support your growing baby bump, while others don't to ensure you can wear the pants throughout your entire pregnancy and when you're no longer pregnant. However, they're still stretchy and made to not slip off your baby bump.
Because of the demand, you can find maternity yoga pants in a variety of styles. Even though these varieties are extremely stretchy, the best maternity yoga pants are still durable.
Now that you know what makes a great pair of yoga pants, it's time to go shopping! Not sure where to start? Don't worry, we researched the best yoga pants brands so you don't have to. Take a look at these brands to find your next favorite pair of yoga pants.
Outdoor Voices

Outdoor Voices is a newbie in the yoga pants squad, but they top our list for a reason. Their yoga pants are extremely resilient, ideal for just about any fitness activity you can imagine. Whether you prefer biking, hiking, walking, or other types of exercise, a pair of Outdoor Voices yoga pants are perfect for your preferred method of fitness.
Outdoor Voices has a whole range of different yoga pants and they're available in just about every color. You can even get a matching top! The only downside is they're a little on the pricey side.

Lululemon usually tops every "best yoga pant brand" list, so we decided to give another brand cred before Lululemon. But they're still high on our list for a reason.
Just about every yoga pant enthusiast swears by this brand. They offer more mobility compared to competitors. The fabric is breathable and they come in a wide range of sizes. Lululemon yoga pants are also the best option for those who work up a serious sweat. Their fabric wicks sweat and does so without compromising the integrity of the pants.
Lululemon yoga pants are available in a variety of different styles, colors, and are ideal for fashion as well as fitness. Other than the price, the only other downside is their products sell out super quickly.
Joah Brown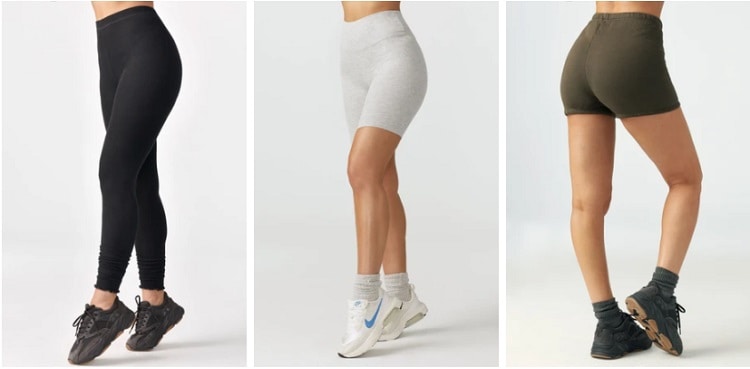 Joah Brown is another name that's starting to rise. She's a fashion designer who started making comfortable yet functional clothes inspired by her husband's closet. Don't worry, you won't look like a man. Her clothes are sexy and her line includes crop tops, fitted tank tops, and of course – yoga pants!
Because of the cute tomboyish style of her line, you can wear her pieces to your yoga classes and when you're out and about. Like the other brands mentioned, her pieces are a little on the pricey side.
Athleta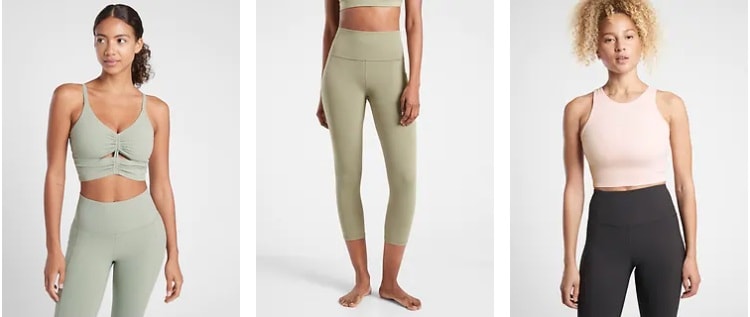 Athleta is the best brand if you're looking for diversity. They not only make yoga pants styles for all wearers but they make sizes for women of all shapes, sizes, and even ages.
No matter who you are, you'll likely find a pair of Athleta yoga pants in the perfect fit. They're ideal for the gym and yoga studio, but their basic style also makes them suitable for lifestyle wear and even for the office (as long as your dress code isn't strict).
There are other benefits of shopping with Athleta. They're devoted to sustainability and are fair-trade. Even though they're on the pricey side, at least your money will be spent toward causes that matter.
Alo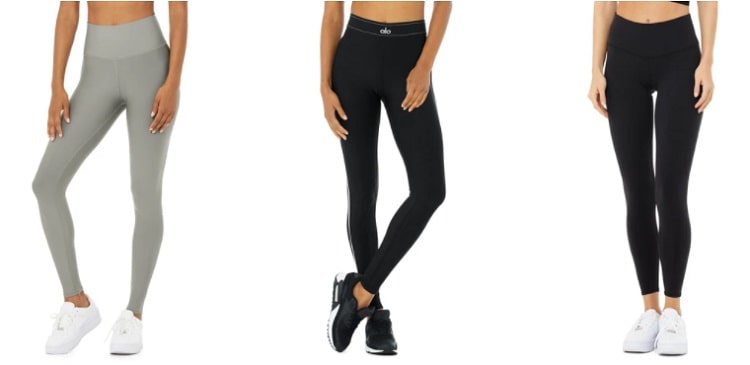 If colorful and unique yoga pants are what you want, then you should choose Alo Yoga. Their yoga pants not only look pretty, but they're extremely supportive and are ideal for even the most devoted yogis. If you're willing to fork over the money, you're sure to get a pair of high-quality and unique-looking yoga pants.
Joylab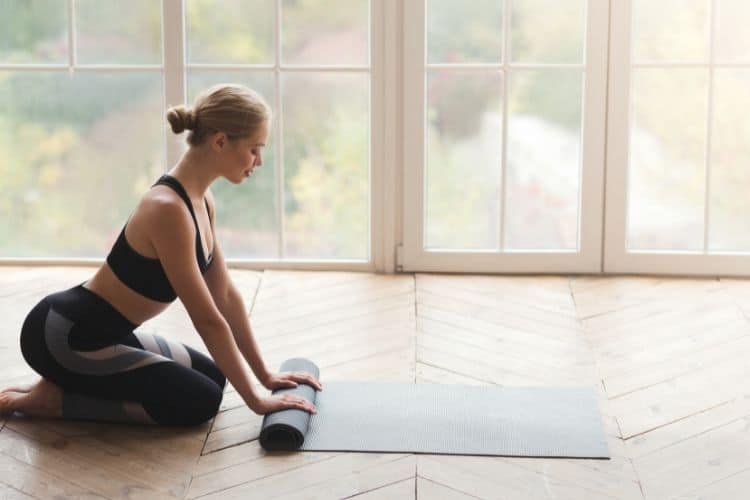 If you're looking for yoga pants that are comfortable enough to wear daily, then Joylab yoga pants should be your main choice. While they make clothing ideal for yoga and exercising, their pieces are stylish enough for when you're out and about. They feature so many fun patterns that will attract even the pickiest shopper.
On top of that, their line only features quality materials that will last for a long time. And they're available at an affordable price point, so you can't beat these benefits.
Beyond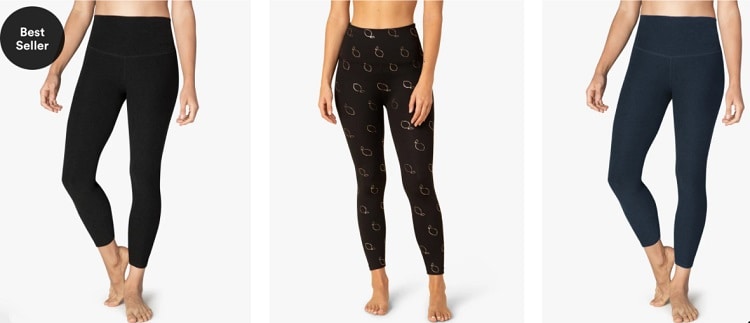 Even though their name is Beyond Yoga, this brand is famous for offering versatile pieces that are ideal for the yoga studio and even the office. Beyond Yoga also breaks barriers for offering inventive pieces, such as jumpsuits that are ideal for yoga. The only downside is the price – they're one of the most expensive brands on this list.
Girlfriend Collective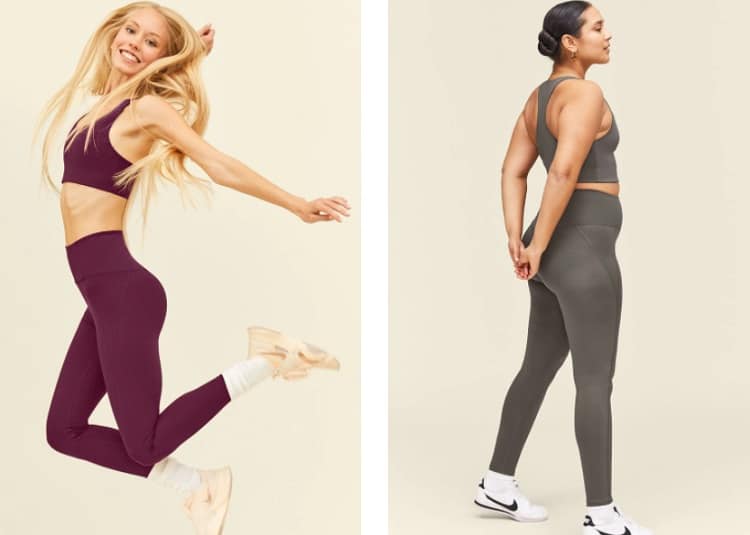 Girlfriend Collective is another brand that's attracting some serious attention. Their yoga pants are absolutely amazing. They use recycled materials to make their leggings and they're all of great quality. Their products are available in just about every size and they're committed to providing ethical and safe working conditions.
Threads 4 Thought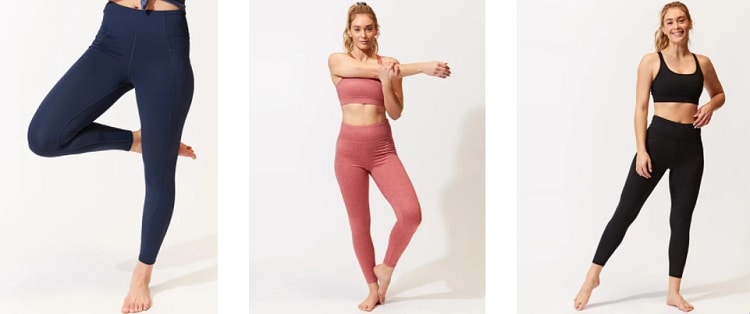 If sustainability is what you want out of a clothing brand, you'll love Threads 4 Thought. It's important to note that they offer more than just yogawear; they offer a huge selection of clothes and even make pieces for men and children. They even offer a home goods section! But their activewear line, called ReActive, is seriously cute!
Their activewear and yogawear are all made of recycled plastic bottles and recycled nylon fishing nets. They also have some impressive certifications, including the Worldwide Responsible Accredited Production and Fair Trade USA, so you can rest easy knowing you're supporting an amazing brand.
The best part? Threads 4 Thought boosts some serious inclusivity. Their clothing is available in sizes XS to 2XL. And to make things better, their prices are super affordable.
FAQs
Question: Should Anyone Not Wear Yoga Pants?
Answer: Anyone can wear yoga pants! But there's debate on if certain people should wear yoga pants or not. Many people argue that men shouldn't wear yoga pants under certain conditions; for example, if they practice ballet.

But fitness brands make compression pants for men, and those are one of the best options for men to wear while exercising.
There's also debate on the right age to wear yoga pants. Many women older than 45 are uncomfortable about wearing yoga pants, though there's nothing wrong with rocking yoga pants at any age.

However, there's a debate on whether or not girls younger than 15 should wear yoga pants. Since they're form-fitting, many parents are uncomfortable with their daughters wearing them, even though they're one of the best clothing options for fitness.
Question: Are Yoga Pants and Leggings Bad for Circulation?
Answer: Because they fit tightly, you may think yoga pants aren't good for circulation. They're likely fine unless you have certain conditions. If that's the case, look for yoga pants with compression benefits. These offer the same support while improving circulation.
Question: Is It Okay to Wear Yoga Pants Every Day?
Answer: Leggings are extremely comfortable and it can be tempting to wear them every day. However, some sources say leggings can cause chafing. Chafing occurs when there's friction, and that could happen if there's friction from your clothing.

Some other side effects of daily yoga pants include acne, itchiness, worsening cellulite, and you may even develop a fungal infection. However, there are many benefits of wearing yoga pants daily. Not only are they ideal for fitness but can also prevent excessive moisture from building up and improves blood circulation.

What's the solution? Don't worry, there are certain best practices to ensure you don't experience negative side effects. Make sure you only wear leggings made of sweat-wicking fabrics. Always wash your leggings when you're done wearing them.
Question: Are Yoga Pants Still in Style?
Answer: Sure, yoga pants look great on everything! But are they still in style? Yes, they are! But there are some yoga pant trends that will fade in 2021. These include multi-colored and patterned leggings, leggings with mesh cutouts, and overall bold leggings.
On the contrary, there are many yoga pant trends you should consider. These include body shaping leggings, bootcut leggings, and "dressy" leggings.
Choose the Best Yoga Pants Brands
Yoga pants are now a staple in every wardrobe. They're not only ideal for yoga and fitness but are perfect for everyday wear. That and they make the booty look amazing!
That's why there are so many yoga pants brands! While it's useful to know the best brands, you'll also want to consider certain factors that ensure you'll be buying from a brand you'll love forever.
Are you ready to start shopping for yoga pants? If so, you should know how to style them. Here are some legging outfit ideas (though the same rules can apply to yoga pants).