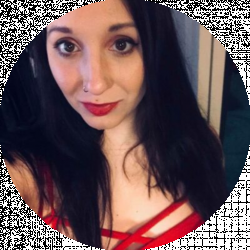 Latest posts by Stephanie Jensen
(see all)
I'm a sucker for lacy clothing. Just a little lace can take an outfit to a new level. And since I'm at the age where I choose comfort over aesthetics, I'm always on the hunt for chic items that are casual enough for a day running errands.
This is when I discovered LoveShackFancy. I immediately fell in love with their frilly yet laid-back dresses.
However, some aspects of LoveShackFancy don't…well, tickle my fancy. On the color chart, I'm a fall. This means I look best in dark colors, neutrals, olive green, and navy blue. While LoveShackFancy has all these colors, pink dominates their inventory. I look sooo bad in pink, so my options are pretty limited.
And lastly, have you seen those prices? $200-$300 for one item!
I knew there had to be cheaper LoveShackFancy alternatives that had a more diverse selection. If you want to get this same laidback farmhouse-meets-Victorian style but without spending a week's worth of groceries on one product, continue reading to discover the best LoveShackFancy dupes!
Bottom Line Up Front
Out of all these dupes, I suggest shopping at Floerns. Their catalog is similar to LoveShackFancy but at a fraction of the price. This brand is still unknown, especially compared to other stores on this list, like Revolve and Forever 21. That's why I also suggest looking at the other dupes I recommend.
How I Chose These Dupes
Ever since LoveShackFancy's launch in 2013, there have been numerous company and product dupes. However, I wouldn't recommend all of them. Here are the factors I used to choose these dupes:
Similar Style
LoveShackFancy has a very romantic and vintage vibe. The pieces are all appropriate to wear to a wedding but are comfortable enough to wear at home. I love this combination of exquisite meets simple, so I chose plenty of items with bold colors and patterns–and don't forget the ruffles and lace!
More Color and Pattern Selection
While LoveShackFancy is famous for its flirty colors, not everyone likes that style. I love the frilly style of the dresses, but would prefer wearing burgundy over pink.
For this list, I looked around at the dupes' inventories to ensure they had a wider color selection. And instead of only floral patterns, I also looked for other fun designs, such as geometric, nautical, southwestern, novelty, damask, paisley, animal, checkered, and stripes.
Wide Selection of Clothing
LoveShackFancy has a decent selection of dresses, tops, bottoms, and accessories. Still, there are issues with LoveShackFancy's inventory, notably how their items aren't inclusive at all. I wanted to find another company that offered just as wide of a selection of clothing while also making their styles fit all body types.
Clothing for Women and Girls
Kids have such nicer clothes today than what was available when I was a kid! While LoveShackFancy makes styles for girls and babies, the items in this catalog are still so expensive. There are so many stores that sell stylish clothes for girls and babies, but with a price tag that all moms can afford.
Affordability
With the simplicity of LoveShackFancy's clothing, I can't believe they get away with charging those insane prices. Other companies make the same pretty clothing at a friendlier price tag. This way, you can look stylish without feeling guilty about spending money.
My Favorite LoveShackFancy Dupes
Are you ready to discover some cute LoveShackFancy dupes? Here are my top picks!

Floerns is an Amazon shop that gives me the same farmhouse vibes as LoveShackFancy. They have a huge inventory of pieces for women, men, and children.
They have so many similar-looking dresses as LoveShackFancy, such as this one. The dress is in a bohemian floral print in so many different colors, you can also opt to buy this same style in solid colors.
It's super cute with a chic off-shoulder cut that will look great on anyone. The store warns their items are slim-fitting, but their sizes go up to 4X! Even with the slim fit, nearly anyone can still rock their clothing.
Pros
Huge inventory of clothing made for men, women, and children
Same comfortable yet chic style as LoveShackFancy
Huge color and pattern selection
Affordable
Cons
Not as good quality fabric as what LoveShackFancy offers

In case Floerns doesn't have what you're looking for, try BTFBM next. So many shoppers are obsessed with this store; this dress has over 200 reviews, and people have raved over their stunning bohemian styles.
BTFBM also has a huge selection of clothing, both casual and formal items. Their clothing is available in many sizes, and they offer styles that fit all body types.
The dress I linked is available in different colors and patterns to fit all fashion preferences. I love how it's a maxi dress, but the bottom part flows out. This dress would look flattering on women with curves and petite ladies.
Pros
Similar bohemian style as LoveShackFancy
Clothing in different cuts and styles
Inclusive sizing
Casual and formal clothing
Different color and pattern options
Affordable
Clothing is made well
Cons
Sizing isn't completely accurate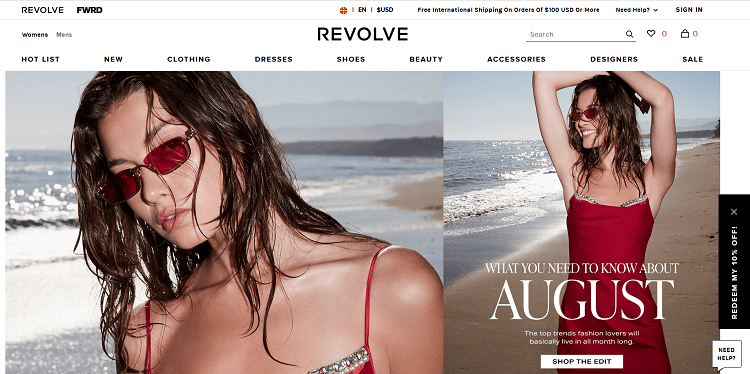 Revolve is one of the first stores I thought of looking at when I was first on this hunt. I discovered Revolve years ago and immediately fell in love with their vintage-inspired pieces. I also have plenty of clothes from this shop! While Revolve has expanded its catalog since I first discovered them, they still have plenty of LoveShackFancy dupes.
Here's a great LoveShackFancy dress dupe. Since this is a midi dress, it's perfect to wear year-round. You can wear it alone over the summer and match it with a sweater during the colder months. While I think this dress is a better daytime option, it can also be appropriate for school or the office. The neckline is also open, and the dress is loose-fitting. It will look great on nearly anyone.
The only downside is the price. Revolve has great items, but they're not that affordable. This dress is $150–still cheaper than  LoveShackFancy but is more expensive than most of these dupes.
Pros
Casual and formalwear
Same vintage-inspired aesthetic
Flattering to all body types
Inclusive sizing
Well-made clothing
Cons
Expensive
Not the same inventory as LoveShackFancy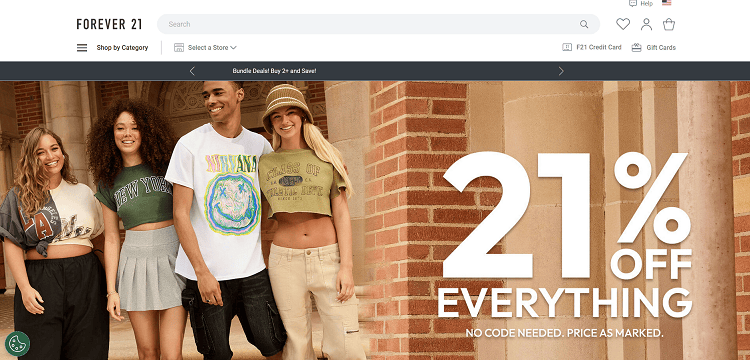 Many of the brands I mentioned are pretty unknown. If you would rather buy from a trusted brand, Forever 21 is the main company I recommend. I've shopped at Forever 21 for YEARS! If there's one thing I can say about this company, they're always consistent.
If I love Forever 21 so much, why are they low farther down on this list? It's because Forever 21 has versatile styles. While they have plenty of farmhouse-vintage styles, they also sell casual t-shirts, activewear, preppy, formalwear, office chic, loungewear, and plenty of men's fashion items.
Still, if you know where to look, you can find plenty of LoveShackFancy dupes. Take this dress as an example. I see plenty of patchwork dresses on LoveShackFancy, and this Forever 21 dress is a perfect dupe.
The dress is also a perfect cut; it has spaghetti straps and flows down the body without fitting too tightly or loosely. This makes it a great dress for several body types and even goes up to size XL. It's a feminine and chic dress that is the perfect LoveShackFancy dupe, especially at the $27 sale price!
Pros
Many items are a LoveShackFancy dupe
Inclusive sizing
Affordable and hosts many sales
Men's and kids' clothing
Cons
Not all items fit the LoveShackFancy aesthetic

While Nordstrom is a massive department store, you can find several LoveShackFancy dupes. There are also Nordstrom locations across the country, which is a plus if you don't like online shopping. I also suggest buying from Nordstrom if you want to wear designer clothing but are looking for LoveShackFancy alternatives.
LoveShackFancy is a trend-sitter for the lingerie-meets-gown look, and this Nordstrom dress is the perfect dupe. The dress is made by House of CB, which is a British fashion line.
They make items that give the illusion of curves to skinnier women. As an already curvy woman, I can only imagine how these dresses would make me look, so this isn't the most inclusive brand. Still, this is a bestselling fashion designer.
If you have the body to pull off the look, give these dresses a go! That said, Nordstrom sells various designers, and they all make clothing that fits different female bodies.
The only downside is Nordstrom clothes are expensive. This dress is $225, which is around LoveShackFancy pricing. That's why I suggest shopping at Nordstrom if you want high-end alternatives to LoveShackFancy.
Pros
High-end designer alternatives to LoveShackFancy
Follows many trends, such as the lingerie-meets-gown look
Decent return policy
High-quality clothing
Cons
House of CB doesn't have inclusive sizing (though Nordstrom has other inclusive brands)
Expensive

I feel if I were still younger, all the girls in my class would buy clothes from this Amazon store. While BCBGeneration sells various clothing styles, the LoveShackFancy aesthetic makes up the bulk of its inventory. But what I like about this store is how they sell more than dresses and how they include that girly aesthetic into their entire catalog.
Take this top as an example. It has the same cute style as LoveShackFancy, with a unique shape and tie around the waist. The blush pink color is also super feminine and trendy, and the tiny details, such as the slightly ruffled sleeves.
Like the model, this top looks great with high-waisted jeans, making it the perfect outfit for school. If you want to rock an office outfit, wear this with a high-waisted pencil skirt.
Pros
Unique outfits
Plenty of LoveShackFancy dupes
Versatile catalog
Cons

Afibi is a store I found while browsing Amazon. While their items are a 100% match for LoveShackFancy, they do have many similar items. Take a look at this skirt as an example.
It has a similar floral pattern that you would find on LoveShackFancy, but it's also available in multiple colors. The skirt is only $20, which is a steal. It's also available in different sizes, and the asymmetrical cut will look great on different body types.
Pros
Many casual yet feminine styles, similar to LoveShackFancy
Lots of trendy items
Cons
Not a total match to LoveShackFancy

SweatyRocks is an Amazon shop that offers a little bit of everything. Since I'm writing this during the summer, they're promoting beachwear more than farmhouse dresses. But if you dig, you can find plenty of LoveShackFancy dupes.
As I said, fall colors are my seasonal fashion staples, which also means I look best in fall clothing. I love the sweaters and cardigans that LoveShackFancy sells, and SweatyRocks sells so many great sweater staples.
Look at this cardigan as an example. It's the perfect cropped cardigan; with some high-waist jeans or trousers, I can see this working great in school and office settings. And judging by the product image alone, this cardigan looks soo comfy! Looking at the customer product pictures, it has a baggy fit, and you can wear it alone or over another top.
Looking at other items by SweatyRocks, they sell clothing for all body types and have pretty inclusive sizing.
Pros
Sells clothing for all body types
Inclusive sizing
Multiple color options
Decent return policy
Cons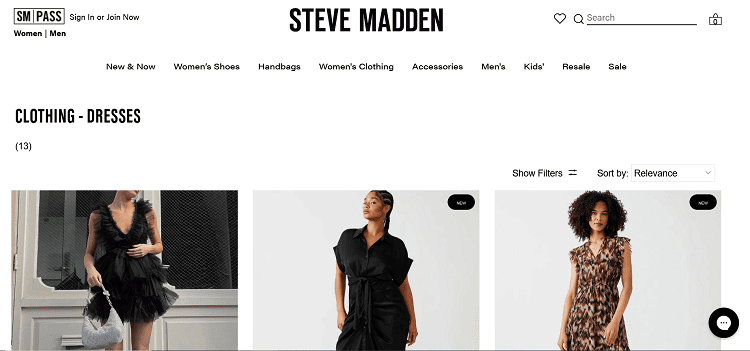 If you want the prestige and quality of LoveShackFancy but at a lower price range, I suggest shopping the dresses section on the Steve Madden website. While this company is most famous for making high-quality footwear, their women's clothing is similar to what you'll find on LoveShackFancy, but at an even lower price range.
Take a look at this dress. It has the same cute feminine and frilly style as LoveShackFancy and is chic enough for parties or special events. But unlike LoveShackFancy, they have inclusive sizing and feature models of different sizes. The dress is available in black and white, and I like the different color options.
Pros
Cute clothes
Inclusive sizing and models
Casual and formal items
Cons
Not the biggest clothing inventory
Not as good of quality, even compared to the cheaper brands on this list

Gorglitter as a store doesn't have many LoveShackFancy dupes, except in their sleepwear section. They have many pink and floral sets that are serious LoveShackFancy lookalikes.
Take this set as an example. This is a matching tank and short sleepwear set, white with a cute pink floral pattern. I can see myself wearing this all year round–alone for the hot seasons, and matching it with a sweater when the weather is cooler. The tank has that slight lace design that LoveShackFancy is famous for, and the set looks sexy yet comfy.
All of Gorglitter's loungewear is very feminine, and there are many LoveShackFancy dupes you can choose from.
Pros
LoveShackFancy sleepwear dupe
Inclusive sizing
Quality fabric
Perfect for various figures
Men's clothing
Several color options
Cons
Sizing runs big
Lighter colors can be see-through

If you like the casual aesthetic of LoveShackFancy, I suggest giving the Amazon store Kissmoda a try. While their pieces are stunning, they're also super laidback and look comfortable.
I live in a hot climate, and I tend to wear baggy yet comfy shorts and tops when the summer is warm. The clothing feels so light and airy, and that's what Kissmoda specializes in. While not all of their pieces have a LoveShackFancy aesthetic, you can still find plenty of dupes here.
Take a look at these shorts as an example. The black color with white daisy print is super luxe, and Kissmoda also carries other colors and patterns. Not only are these shorts cute, but they look super comfy. The baggy and high-waisted style looks great on various figures, making them the perfect summer shorts.
The only thing I don't like about Kissmoda is their listings are confusing. It took me a second to figure out their printed shorts are 100% polyester, but the solid-colored shorts are 100% cotton. The listing is worded strangely, so I wanted to clear that up here.
Pros
Casual yet cute clothing
Inclusive sizing
Clothing looks good on various body types
Great summer clothing
Cons
Weirdly worded listings
Not a 100% LoveShackFancy dupe

Do you love the LoveShackFancy aesthetic but wish it was more beachy? If so, you'll love R. Vivomos. Many of their items have a similar cut and shape to LoveShackFancy, but the patterns and colors are more like what you would wear to go on a paradise island vacation.
Still, you can find some identical LoveShackFancy dupes in the R. Vivomos store. Take this dress as an example. I love how this dress is tight around the bosom and flows out. This dress flatters so many figures, especially with its poofy sleeves. The dress is available in multiple colors, each having the same chic floral pattern.
Pros
Pretty farmhouse and beach clothing pieces
Good quality fabric
Inclusive sizing
Lightweight clothing, perfect for summer
Multiple color options
Cons
Some clothing items have a weird cut
Not a fan of their return policy
Fits small
Tips When Choosing LoveShackFancy Dupes
As you can see, there are many dupes here. It can be difficult to find the best store for you. Here are some additional tips I want to offer before shopping any of these items.
Brand reliability: While you should look for the same feminine and romantic aesthetic when shopping for LoveShackFancy dupes, brand reliability is the most important aspect. Always research brands and read reviews before purchasing any items.
Quality items: LoveShackFancy is expensive because they use high-quality fabric, even though the pieces look effortless. You can find other quality dupes for a fraction of the price. Still, look at the fabric used before the price tag.
Similar aesthetic (or the one you want): I mentioned my preferences because I wish LoveShackFancy offered a wider color palette. That's why I was on the hunt for alternatives, and I found pieces with a similar aesthetic and multiple color options. I suggest finding dupe brands that have more styles and colors than LoveShackFancy. Trust me, you can find all the ruffles and lace in your favorite colors.
FAQs
Question: Why is LoveShackFancy so popular?
Answer: LoveShackFancy fits the "cottagecore" trend that Gen Z popularized. The trend skyrocketed during the pandemic; because people were stuck at home, they wanted to encapsulate that fantasy cottage vibe. Plus, LoveShackFancy offers beautiful and romantic pieces. That alone attracts buyers.
Question: Who are LoveShackFancy's consumers?
Answer: When I first discovered LoveShackFancy, I had one thought: who is willing to splurge $500 on one piece that my grandma could have made me? Well, I had one guess. LoveShackFancy appealed to rich girls.
Sure enough, I was correct. Not only that, but their consumers appeal to the Victorian "angel in the house" standard. Since more mothers are staying at home with their children rather than working, fashion trends are replicating that fantasy "Victorian housewife" image.
Question: Where is LoveShackFancy's clothing made?
Answer: LoveShackFancy's clothing is made in India. They chose this country thanks to the weaving, artistry, beading, and embroidery. Indian clothing designers are known for their handwoven pieces, which is another reason why LoveShackFancy's clothing is so expensive.
Bottom Line
Of all these dupes, I suggest shopping at the Amazon store Floerns. Their clothing has that same romantic cottage appeal as LoveShackFancy but at a much lower price. Plus, their clothing is super cute! While they have many farmhouse clothing pieces, Floerns also offers different color and pattern options to appeal to your personal style.
However, Floerns isn't as big of a name compared to others on this list, like Revolve and Forever 21. That's why I suggest looking at all these dupes and finding the one that best fits your preferences.
Continue reading:
Best Lululemon Dupes Guide: Which Athleisure Brand Should You Rock Instead?
Is Cider Legit? My Honest Opinion On Cider