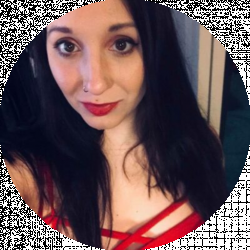 Latest posts by Stephanie Jensen
(see all)
Polo shirts are one of the most distinguishable shirts. They have a prominent collar, placket neckline, and two or three buttons on the collar. This type of clothing is associated with the classic fashion brand Ralph Lauren, but practically all major fashion brands make polo shirts.
With the jumpsuit trend, we're also seeing the emergence of the polo jumpsuit. As you can imagine, these jumpsuits have the same collar as polo shirts and are usually either short or long-sleeved. Here are some of our favorite polo jumpsuits and some ways to style them.
What Is a Polo?
Polo is a style of shirt with a placket neckline, prominent collar, a pocket, and two or three buttons. They're mainly worn by athletes, specifically tennis and golf athletes, but can be worn by anyone. They become famous in the mid 19th century when these shirts were worn by Indian polo players. The trend extended to Britain in the early 20th century, which is when the look became popular.
Most polo shirts are made of woven cotton. While the polo shirt is the most recognizable, other varieties, such as the polo jumpsuit. Polo dresses and polo rompers are also popular. In this guide, I will mention my favorite polo rompers as well as my favorite polo jumpsuits.
Different Jumpsuit Leg Styles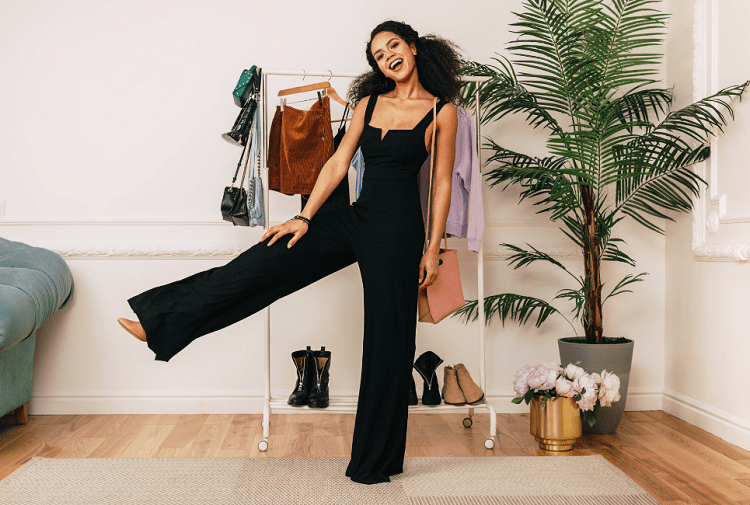 In this guide, you'll see a variety of leg styles that a jumpsuit can have. These include:
Wide leg
Tight fit/skinny leg
Romper (meaning the legs are shorter, usually coming up to the mid-thigh)
The type of leg fit you choose depends on your comfort preference, the occasion, and the purpose for wearing a polo jumpsuit.
What to Wear With a Polo Jumpsuit
Polo shirts were made for performance but also look sleek. That's why you should be mindful when dressing up your polo jumpsuit.
Blazer
Like polo shirts, blazers have a sleek and angled look. Their silhouette makes them the perfect choice for the office and other prestigious events.
As long as you can find an appropriate blazer, they look exceptional with polo jumpsuits. Ideally, you'll want to avoid wearing a blazer with a prominent collar to refrain from any clashes.
Coat
If the weather calls for something warm, an oversized coat is a perfect match with a polo jumpsuit. Coats have a classic look that pairs perfectly with a preppy polo jumpsuit. The right coat will not only keep you warm but will elevate your outfit.
Sweaters and Cardigans
As you can see already, there are more layering opportunities with a polo jumpsuit than you think. While they will hide the collar, a pull-over sweater is still another good option to wear with a polo jumpsuit and will still keep you warm. You can also choose to pop the collar over the sweater for a unique look.
As an alternative, you can choose a cardigan. Cardigans also have the ultimate preppy appeal. What I like about cardigans is their versatility. They look cute as office attire but are casual enough for a party. For best results, wear a cardigan that matches with the polo jumpsuit so it doesn't look tacky.
Vest
Polo jumpsuits can be pretty bland. A vest can add something more to your outfit but also fits the preppy style. They're easy to style and layer, and they won't interfere with the polo jumpsuit's collar. There are a variety of different vests out there in varying colors, patterns, and fabrics.
Baseball Cap
There are many hats that look cute with a polo jumpsuit. Since polos have a sporty tennis look, I would wear a baseball cap with one. They're perfect for daily wear or for the days when you really don't want to mess with your hair (that's at least when I wear a baseball cap).
Plus, you can get a baseball cap that's affordable (if not free), and they're so comfortable. They also block the sun out of your eyes, which is a win-win. Plus, they're cute and stylish!
Flats
It can be difficult to decide which boots will look best with a polo jumpsuit. Flats are always my personal go-to. As long as they match your outfit, they always look chic. They also can't be easier to take on and off. If you find the right pair of flats, you can literally wear them all day. Plus, you can find some unique flats out there!
Boots
If it's a chilly day, boots look totally chic with a polo jumpsuit! Flat ankle-high boots are always a classic choice, though you can wear different types of boots with this outfit.
Jewelry
Since you want the polo style to stand out, keep jewelry at a minimum. I suggest opting for earrings over anything else. Stud earrings are always a great pick.
Our Favorite Polo Jumpsuits
Now that you know all about styling a polo jumpsuit, are you ready to go shopping? Here are the cutest polo jumpsuits we can find online!
Pretty Little Thing Black Brushed Rib Polo Long Sleeve Wide Leg Jumpsuit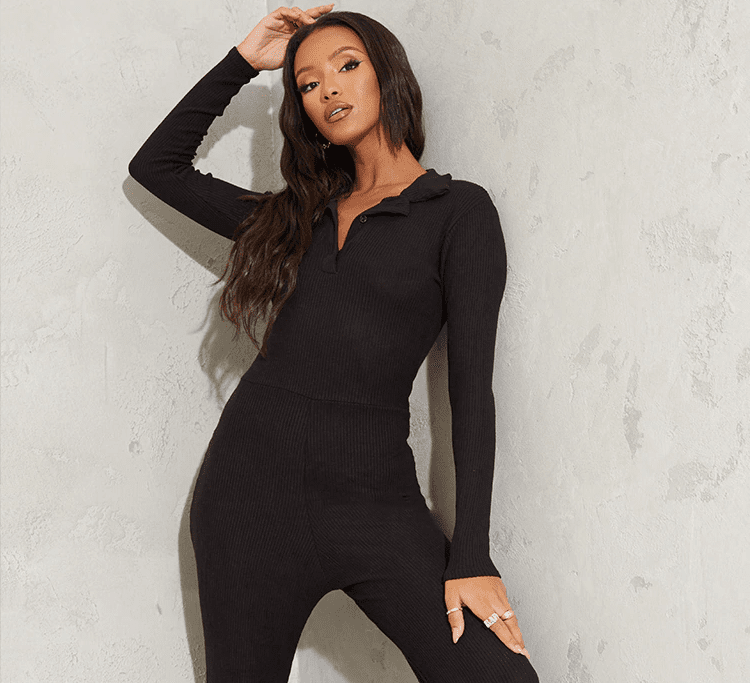 Out of all of the jumpsuits on here, this one is by far my favorite. This is a great jumpsuit to wear on days where you're just lounging.
The jumpsuit is brushed and made of ribbed material. In addition to the polo neckline, this jumpsuit has long sleeves and a wide leg for a stylish yet warm look. You can also easily dress this jumpsuit up if you're going out. Sport it with some heels and accessories such as your favorite earrings.
Wolf & Badger Organic Brown Cotton Polo Jumpsuit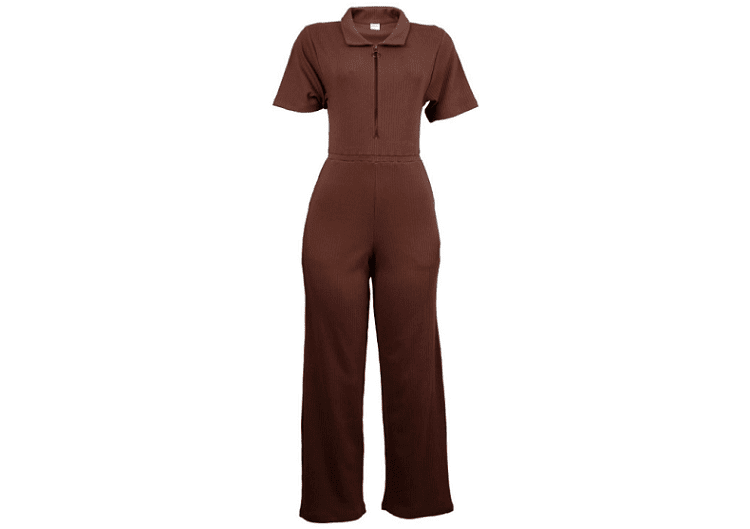 Another great jumpsuit for relaxing is this one by Wolf & Badger. The chocolate brown color is one of my latest obsessions. It's a versatile color and matches with practically everything — a great alternative to black! The short sleeves are oversized, and the jumpsuit zips up for extra comfort. While this is a great jumpsuit for down days, you can easily dress it up using our previous style advice.
Year of Ours Tie-Dye Plunging Polo Bodysuit Romper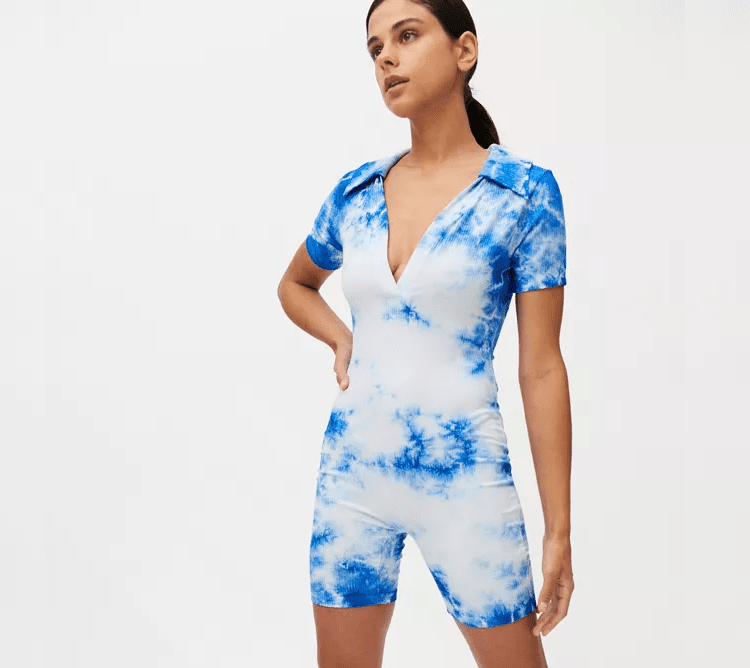 I personally don't like the tie-dye, but this is a cute romper for playing tennis. While I can't find any information on the material, it does say that the romper is for activewear.
At the same time, it is sexy. The cut hugs every curve, and the shorts go down to the mid-thigh. This makes it a good romper to wear when you're out with your partner. The romper couldn't be any easier to put on — just pull it up, and you're good to go! The short sleeves and pointed collar over the plunging neckline make this romper both casual and sexy.
allyLikes Women's Plain Polo Collar Button Front Long Sleeve Short Jumpsuit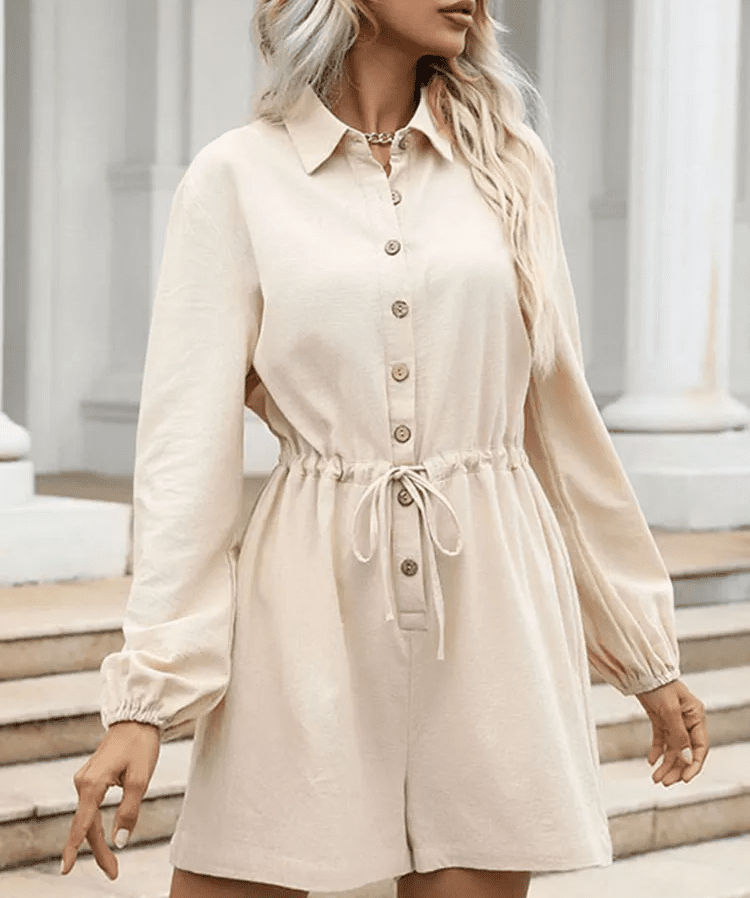 This is definitely a romper/jumpsuit for a more exquisite occasion, but it's also casual enough for daily wear, such as going to the store. The collared top and lovely apricot color make this jumpsuit especially unique. Made out of polyester and with long-sleeves, this is the perfect jumpsuit if the weather is not too warm. We recommend wearing this in the spring and if you're having a warm fall day.
The downside is the romper looks pretty short. It looks like it goes a little above the mid-thigh on the model. That would be way too short for me so that I would wear leggings with this. While allyLikes doesn't offer an XL, the material does stretch a bit if you're concerned the Large would be too small.
Other Jumpsuit Neckline Alternatives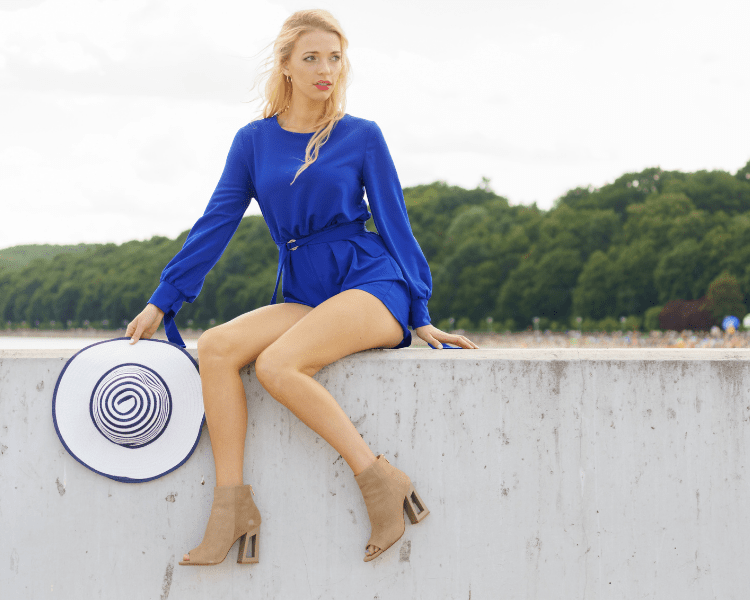 While the polo neckline is extremely chic, we understand this look isn't for everyone. Here are some equally stylish alternatives to the polo collar.
Halter Neck
With a halter neck, the fabric wraps around the neck and leaves the back exposed. Because of this, most halter neck jumpsuits are sleeveless. You can find halter neck jumpsuits in all different colors, styles, and more. Because of the sexy style, a halter neck jumpsuit is best for casual days but is also great for a party.
Spread Collar
A spread collar is one we commonly associate with dress shirts. The collar is wide, and the points angle outward. On a polo shirt, the collar points angle downward. While these are very traditional collars, adding them to a jumpsuit gives the collar a more modern look. This collar is commonly associated with men's fashion, though looks nice on women, too.
Spread collar jumpsuits make the perfect business attire if pantsuits aren't your thing. Most spread collars have a line of buttons. Leave the jumpsuit closed for a more professional look and open for the times when you want more versatility in your wardrobe.
One-Shoulder
Also called asymmetrical necklines, these shirts, dresses, and jumpsuits loop around one arm while leaving the other arm bare. This is not only an eye-catching neckline but is also versatile. One-shoulder tops can either be very revealing or conservative, depending on the cut and how long it falls. You'll usually see these necklines on formal tops, dresses, and jumpsuits.
V-Neck
V-necks are simple and clean, yet they offer so much to your jumpsuit. It's very flattering on a variety of women and isn't too revealing. You can also add accessories to your V-neck top, such as a necklace. The right V-neck can also look very professional, assuming it's not too low-cut. If you don't like the collar of a polo shirt, the V-neck is another flattering option.
Front Button Enclosure
Front button enclosures offer plenty of flexibility. You can leave them open for a relaxed look or closed for a conservative look. Different types of shirts have a front button enclosure, making them extremely versatile. While front button enclosures are associated with formal and conservative office wear, you can also find this enclosure in casual tops.
Zip Front Closure
If collars are too invasive for you, I suggest trying a jumpsuit with a zip front closure. All you have to do is pull on the jumpsuit and zip the front. The zipper will stay put all day. Since the closure is in the front, you don't have to fumble with the enclosure behind you. This is also the best option if you need a jumpsuit with more support, such as one for fitness.
FAQs
Question: Which Body Type Looks Best in a Jumpsuit?
Answer: I would argue that just about everyone looks amazing in a jumpsuit, but those with an hourglass figure look best in a jumpsuit. Jumpsuits show off your natural figure. For best results, wear a tighter-fitting jumpsuit.
Question: What Brands Have the Best Jumpsuits?
Answer: I mentioned some great stores in this article. If you're looking for particular brands, here are some of the top-rated ones for jumpsuits:

PRETTYGARDEN
Everlane
Rujuta Sheth
Romwe
Dickies
Time and Tru
Question: Are Jumpsuits in Style?
Answer: In 2021, jumpsuits were still trending. They were in style for both summer and fall/winter fashions. Since 2022 is right around the corner, can we still expect to see jumpsuits trending? Fashion experts are predicting that this trend will still carry over next year.

However, there are new jumpsuit styles that we will see next year. For example, bodysuits that you layer will likely be one of the biggest trends. Bright-colored jumpsuits were a big part of 2021. 2022 will focus more on monochromatic prints. As far as colors go, think minimalist and well-put-together.
Question: Is There an Easier Way to Go to the Bathroom in a Jumpsuit?
Answer: One of the funniest inconveniences of a jumpsuit is you have to take the whole thing off in order to use the bathroom. You're probably wondering if there's an easier way to use the potty while sporting a chic jumpsuit. It all depends on the make. More designers are adding zippers to their jumpsuits. This way, you don't have to take the whole thing off in order to use the loo.

However, avoid buying a jumpsuit or romper with a full-length zipper. A common problem with these items is you'll look like you have a wedgie. Instead, stick to size zippers or only ones that are low on the back.
Bottomline
We're all familiar with the polo shirt. We all love that prominent collar and chic, preppy look. They're commonly worn by sports players but look sleek enough for everyday fashion. But what about the polo jumpsuit?
One of the best aspects of the polo jumpsuit is they are more versatile than you think. Now you've seen our favorite above, such as the allyLikes Women's Plain Polo Collar Button Front Long Sleeve Short Jumpsuit that is so cute. I hope you enjoy wearing your new outfit.
Recommended reads: