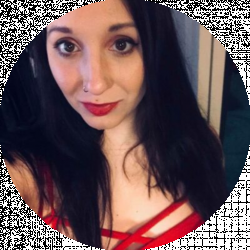 Latest posts by Stephanie Jensen
(see all)
If you're into the fitness community or love athleisure, you know about Lululemon. They make athletic clothing for both men and women, with styles that are cute enough for casual wear. This is what drew me to Lululemon. I love exercising (I will actually be hitting the gym in a bit), and I often wear my fitness clothes when I'm running errands and even when I'm out with friends. I have all these cute workout clothes–why buy more if I can reuse my fitness wear for an athleisure look?
I always bought my athletic clothes from the same brands (more on that later), but I was curious about the Lululemon hype. I was at the mall when I saw the Lululemon store and decided to see what the fuss was about. I immediately saw a cute pair of leggings that I needed. But when I looked at the price tag, I immediately left the store. One pair of leggings was over $100!
As I said, I've been buying activewear for years, and have some affordable dupes up my sleeve. You can buy these dupes at various global retailers, so anyone can exercise in style. Continue reading my best Lululemon dupes guide for more!
Bottom Line Up Front
Target is my pick for the best Lululemon dupes. The All in Motion brand is my favorite, though all fitness wear I got from Target has always been high-quality. I even had one pair of leggings last me 10 years! I never had problems with the fit, fabric, or sizing of any of the items I got from Target.
How Much Does Lululemon Cost?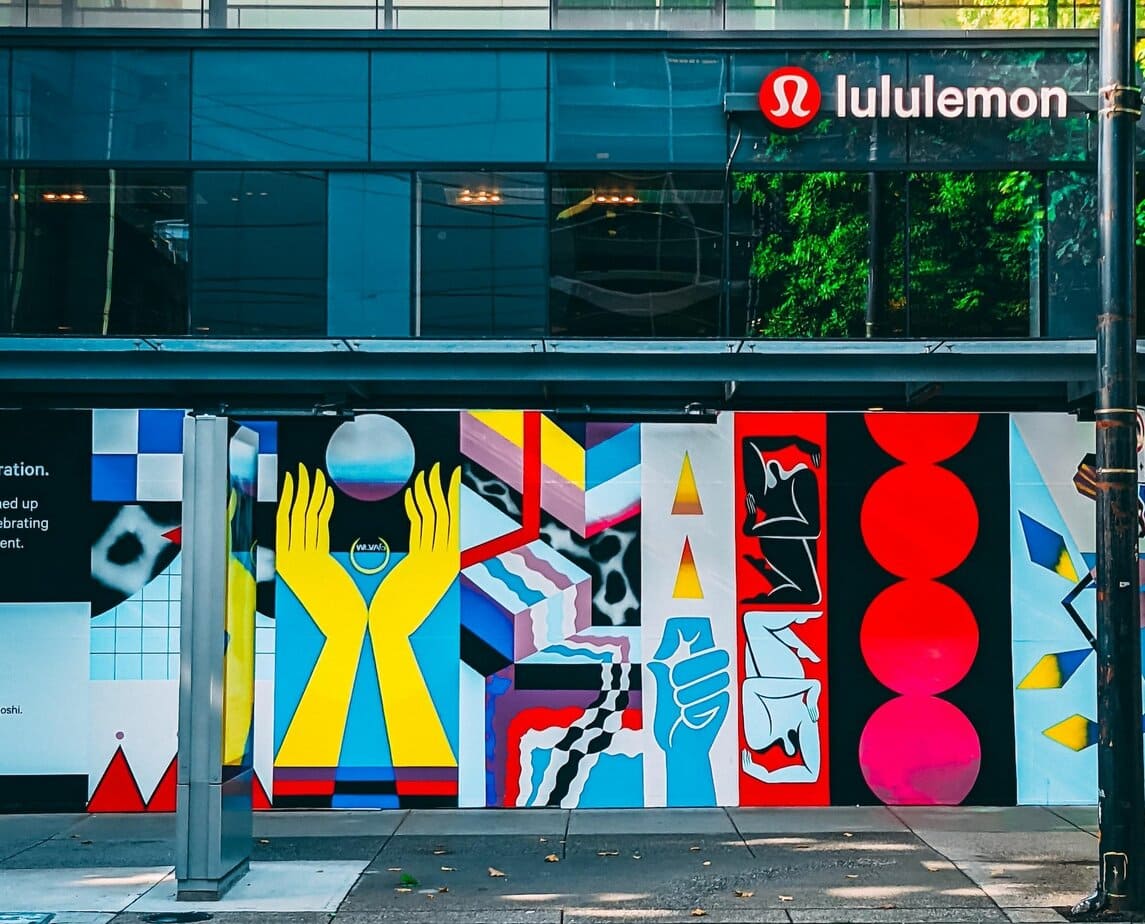 Earlier, I mentioned a pair of $100+ leggings I saw at the Lululemon store. But are all Lululemon products this expensive? Well, let's visit the Lululemon website and find out.
Their prices vary by product, but you can expect to spend at least $60 on one item. More expensive items are in the $140-$150 price range. Accessories, such as socks, are cheaper, but I'm shocked that one pair of socks will still set you back around $30! The men's clothing is around the same price range.
I see Lululemon has a "We Made Too Much" section, which I assume lists their items for sale. As of writing, this area is blank.
Why Choose These Alternatives?
Well, these alternatives are significantly cheaper. That's the simple answer to this question. These alternatives are in the $50 price range on average, though some are priced as low as $10!
While Lululemon sells some of the highest quality fitness and athleisure wear, they're not the only brand worth wearing. There are so many amazing athletic clothing brands out there–from athletic tops to yoga leggings and shorts. All the athletic clothing items I own are comfortable, soft, and high-quality. And as a reminder, I don't own any Lululemon items.
Tips When Choosing Lululemon Dupes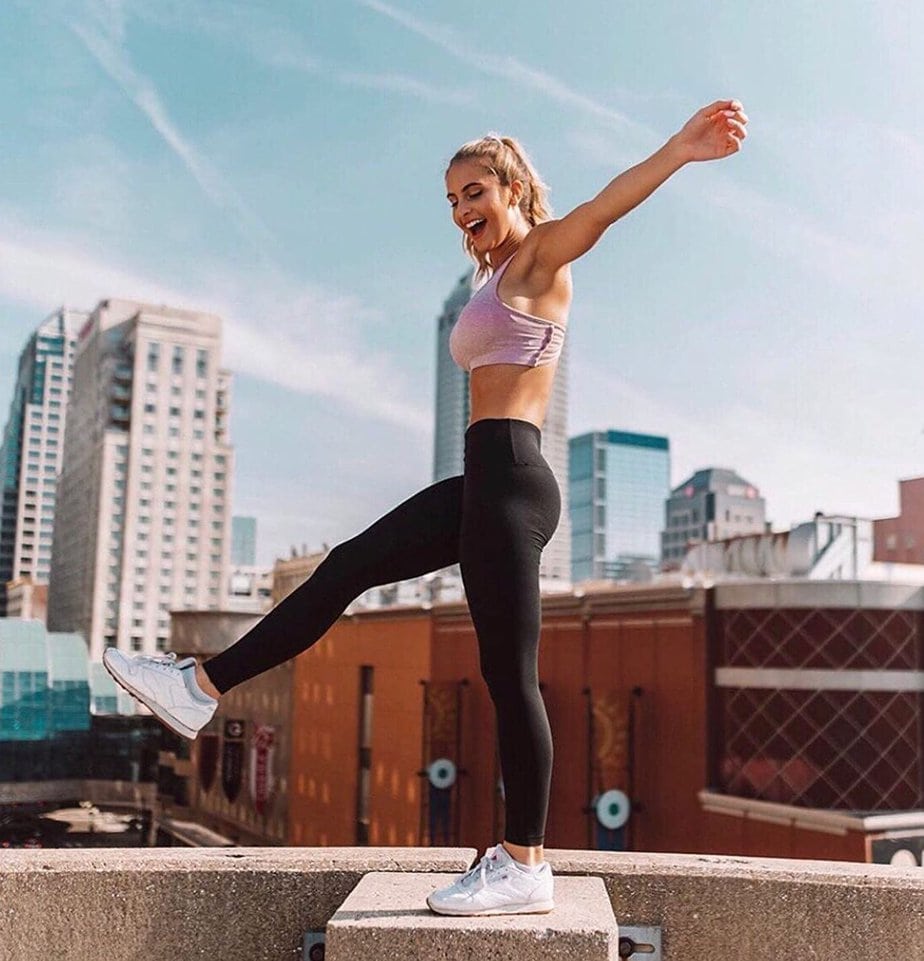 There are so many Lululemon dupes out there, it can be difficult to know what to buy. Even when I shop for fitness clothes, I'm intimidated by all the options. But if you specifically want Lululemon look-a-likes, find items that look similar, are versatile for all occasions, and offer similar sizing strategies.
Similarity – Obviously, a dupe wouldn't be a dupe if it weren't similar to the original product! Whether you're buying a sports bra or a pair of leggings, the products must be similar to what an onlooker would think you're wearing Lululemon.
Versatility – One of the many reasons why Lululemon is so popular is its items are all versatile. Of course, their clothing and accessories are perfect for exercising, but the athleisure look is perfect for when you're out running errands. And who doesn't love relaxing at home in their workout clothes? Sooooooo comfy!
Sizing – When I look for a Lululemon dupe, I make sure I can easily find my size, which isn't always an option. The last thing I want is to buy a size 12 in leggings, only for them to be too tight or fall off.
How I Chose These Dupes
To choose these dupes, I used the previous points and my own experience, as well as some of these other factors. I suggest reading this section first to get a better understanding of Lululemon and why these dupes are so similar.
Fabric Quality – Lululemon uses a trademarked fabric in all its items. Their fabric is lightweight yet durable. It's still waterproof for sweaty gym sessions and washes well without the color or print fading.

For these dupes, I looked at the fabric the brands used and found the most comparable ones. While it's hard to find a 100% match, the ones I will mention are the closest I could find.

Price – This should be a no-brainer–of course, I looked at the price when listing these dupes. But I went further than simply finding a cheaper alternative. I tried to find products in a specific price range, rarely exceeding $50 for one item. The ones I prioritize are in the $10-$25 range.
Fit – Another reason why so many people think Lululemon is worth the money is the fit is near perfect, no matter your body type or what you order.

All the dupes mentioned here will give you a perfect fit, regardless if you're rocking these items to the gym, are wearing them on a casual day, or even when doing something specific, like traveling (I always wear fitness clothes when I travel).
My Favorite Lululemon Dupes
Are you ready to discover the best Lululemon dupes? Here are my favorites!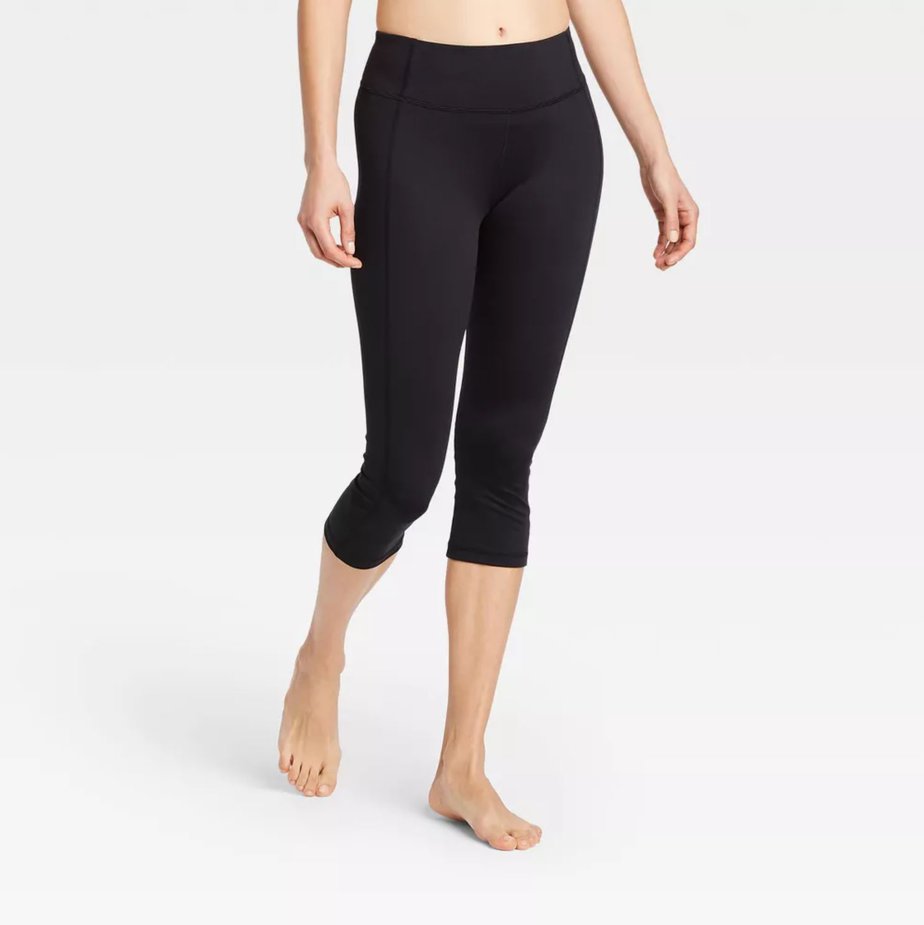 No joke, I'm wearing these now, and they're so comfy. And guess where I got them? Target. Yes, you read that correctly. Target! Target is usually my go-to for fitness clothes. One of my pairs of Target leggings lasted 10 years! I'm not even exaggerating.
All in Motion is a Target-specific athletic wear brand that offers items for women, men, and kids. Target has a lot of great athletic wear brands (I will mention another one next), but what stands out about All in Motion is the quality. The leggings I'm wearing now stay put, even during the most intense cardio or HIIT sessions.
I'm wearing their capris, which are $20. The only downside is the fabric is different than Lululemon's. The leggings I'm wearing are made from recycled polyester, which is great for the environment. Polyester is also durable, stain-resistant, and also holds its shape well, so it's just as good of an option for your activewear.
Pros
Great fit
Soft
Can wash and dry
Color doesn't fade
Durable material
Cons
Limited color options
Not the same material as Lululemon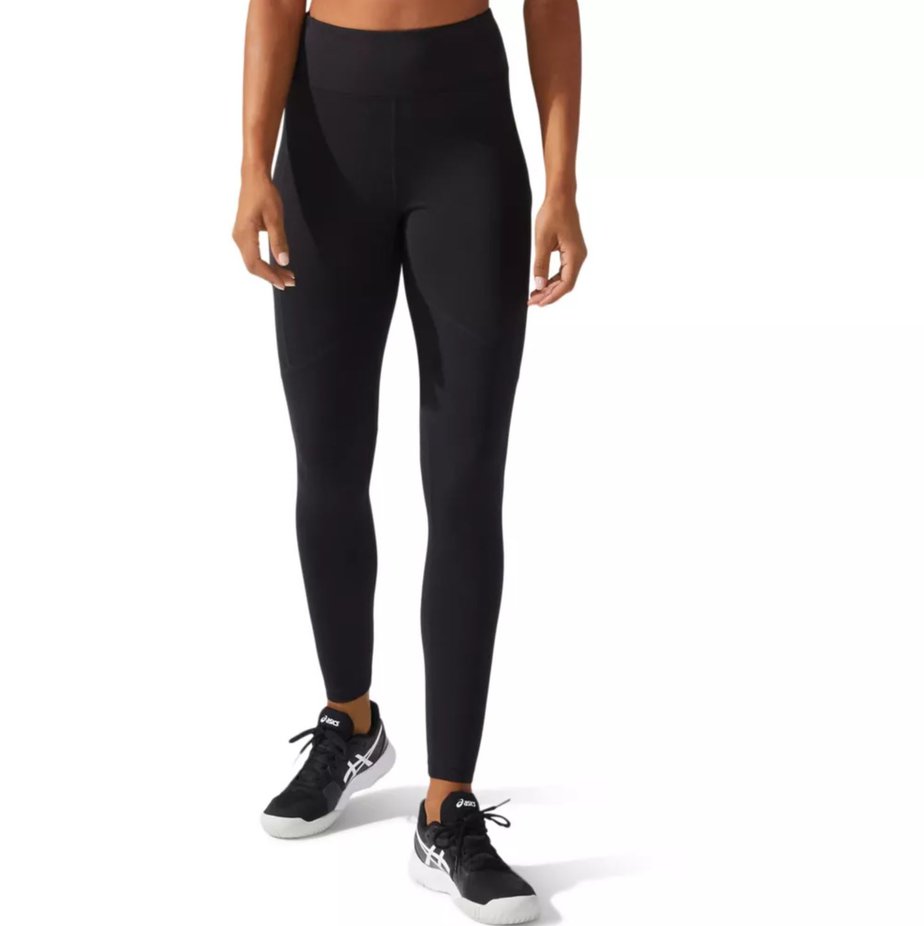 ASICS is another activewear brand sold at Target. They sell all fitness items you could need: running shorts, sports bras, workout hoodies and sweaters, fitness tops, sneakers, socks, pants/leggings, and more. I purchased a pair of leggings from this brand that became my new favorite for cardio day.
While this is a pricier brand (some of their leggings cost as much as $65), Target often holds sales for this brand. That's how I got my leggings–they were WAY cheaper than some of the other leggings and were previously way more expensive than the price I paid. The only downside is their color options are lacking.
Like the other leggings I mentioned, these aren't made of the same material as Lululemon. I prefer these leggings more for performance than athleisure, and the fabric represents that. They're still chic and comfortable, so I recommend them.
Pros
High-quality
Durable
Stays put when running or doing cardio
Comfortable
Cons
Runs a little small
Limited color selection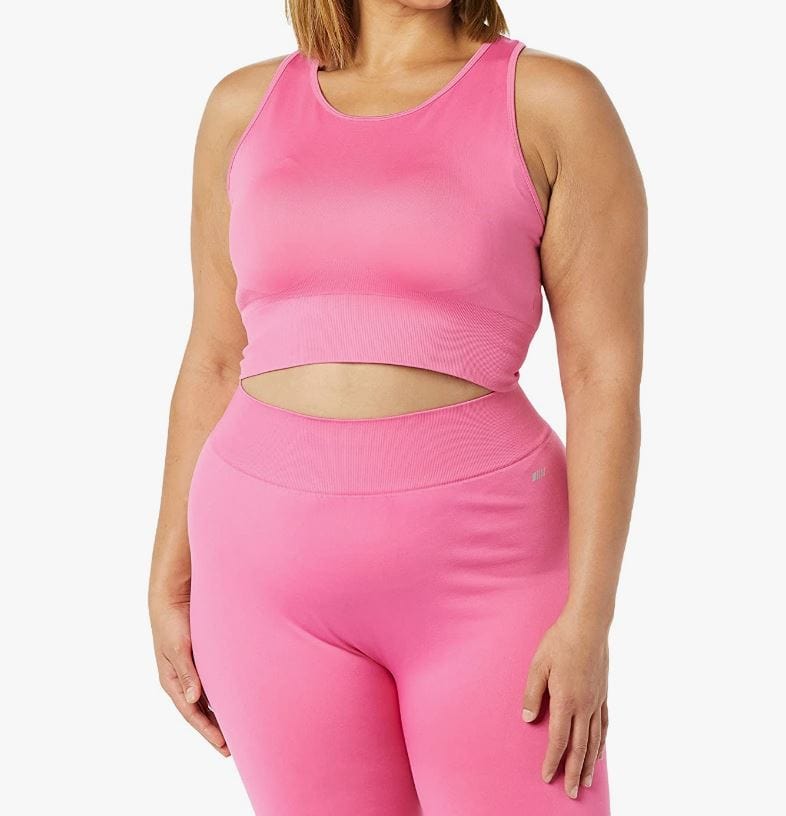 If I have no luck with Target, I usually head to Amazon Essentials. As the name suggests, this is Amazon's house brand. You can find many high-quality items here in nearly all categories. I've purchased countless clothing items here, activewear included. And if you dig enough, you can find great Lululemon dupes here.
Take this sports bra set as an example. They're available in various sizes and colors. There is no uncomfortable underwiring, and they are full-coverage to wear by themselves. Plus, they're totally chic and flattering! And you get two sports bras for $30!
Like Lululemon, these sports bras use elastane. Polyamide is the other material, which is breathable, durable, and resistant to mold and mildew–perfect for intense gym days. I love wearing sports bras during casual wear as well as to the gym, so these Amazon Essentials sports bras are my go-to.
Pros
Soft material–similar to Lululemon
No underwires
Covers enough to wear alone
Available in different colors
Two bras in one set
Affordable
Cons
Sizing is difficult to understand
May not be supportive enough
Insert cups are awkward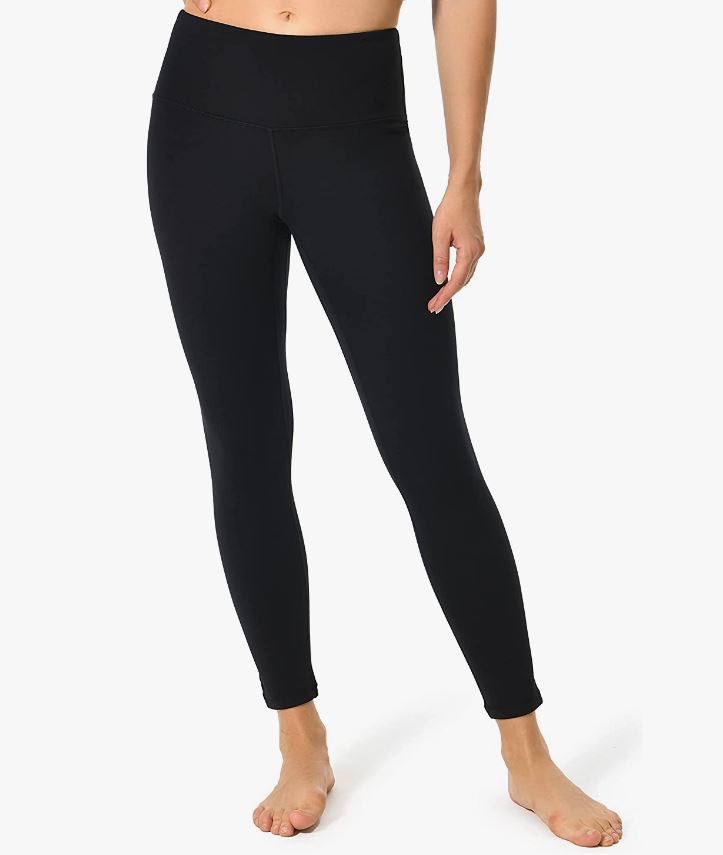 Colorfulkoala is touted as one of the best Lulalemon dupe brands, and there's a reason why. First, they're only a fraction of the cost of Lululemon. Their leggings are around $25, which is extremely affordable. While they're not made of the same material as Nulu or Luxtreme, the leggings aren't made of low-quality fabric. They're also durable and supersoft, making them the perfect Lululemon alternative.
They're not see-through and are long-lasting. I'm a big fan of the massive color and print selection that Colorfulkoala offers–I may want to order a leopard print pair for myself next! The fit is also great–you don't have to worry about getting a camel toe, wedgie, or having to pull up your pants all the time.
Pros
Affordable
Multiple color and print options
Similar sizing as Lululemon
Comfortable
Fits well
Squat-proof
Flattering on all body types
Cons
Thicker material, may get hot easily
Too long for short girls
Sizing isn't consistent
Color isn't always accurate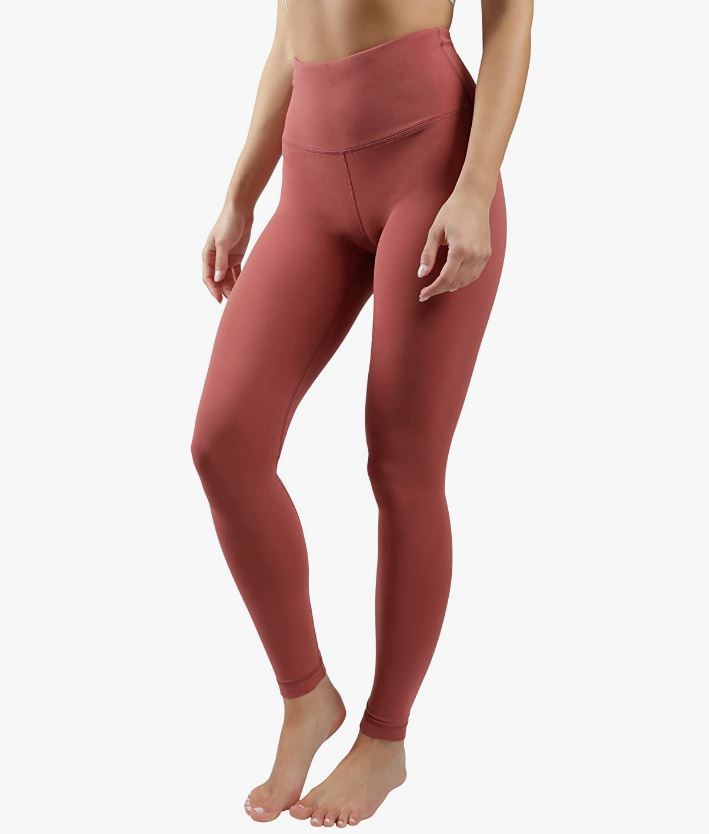 With Yogalicious, the name describes it all. This company creates products for all yoga enthusiasts, ensuring all items are super soft and comfortable. While I find their products more yoga-oriented than performance-based Lululemon, there are similarities between the two.
Let's take leggings as an example. Yogalicious leggings have the same "barely there" effect. But these leggings are made of polyester and Spandex, so they're a little more compressed than Lululemon's. I personally like some compression in my leggings, so this is a plus for me. Plus, the Spandex makes them stretchier, which is better for yoga. I would wear these more for everyday wear since I do strength training and cardio.
The price point is another massive plus. These leggings rarely exceed $20; as I'm writing this, Amazon is hosting a sale on these leggings, so they're $18.
Pros
Great fit
Affordable
Amazon often hosts sales
Stays in place all day
A little bit of compression
Squat proof and sustains yoga poses
Soft and stretchy fabric
Flattering for all body types
Excellent color selection
Wide selection
Cons
The material is thinner than Lululemon's
Certain colors are see-through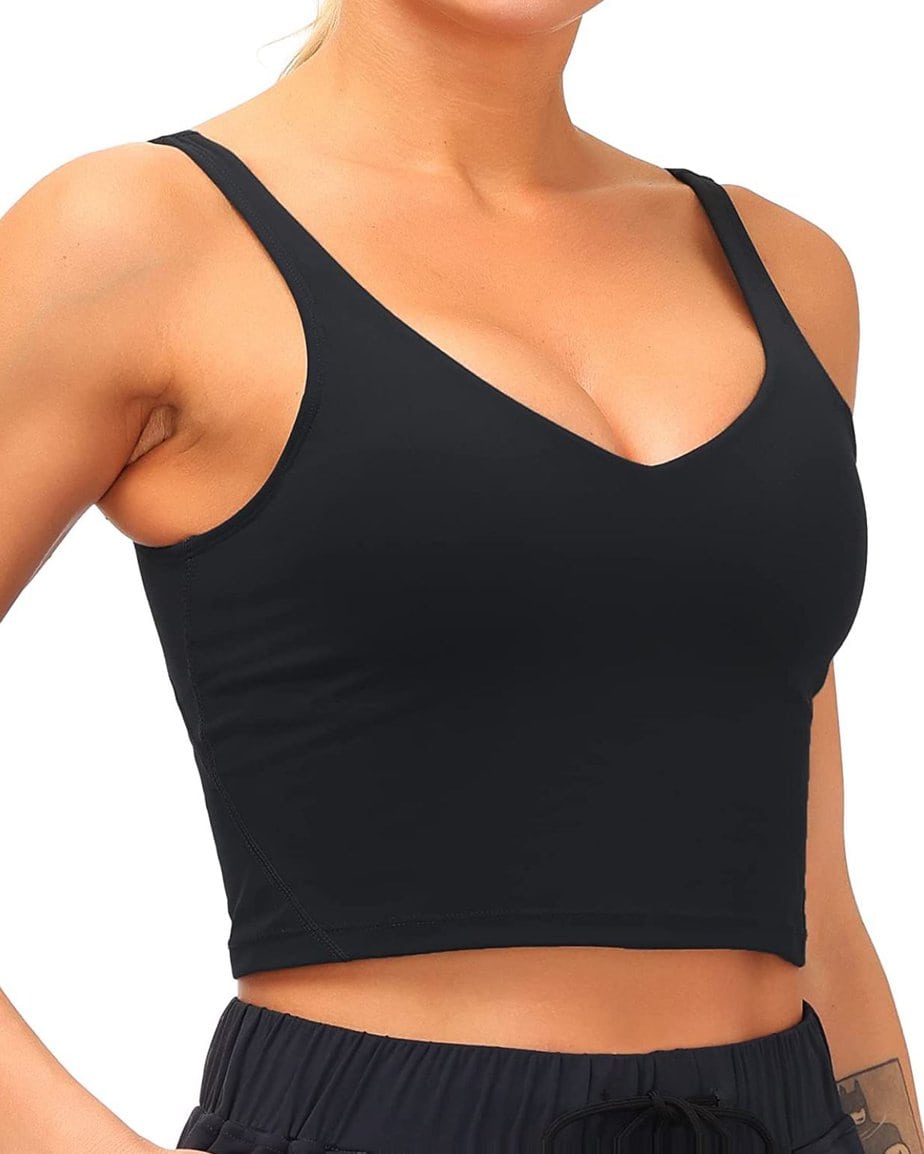 Dragon Fit is quickly becoming one of my favorite fitness brands in general, not just as a Lululemon dupe. But let's look at the similarities to Lululemon. First, Dragon Fit has a massive catalog consisting of similar items that Lululemon sells, such as tops, leggings, shorts, and sports bras. No matter what you get, their items are well-made.
I especially love Dragon Fit's sports bras. The one I linked has so pesky underwire, so it's extremely cozy. The sports bra is made of polyamide and Spandex, so it's breathable, lightweight, sweat-wicking, and stretchy. This sports bra is also full-coverage and comes in a chic V-neck, so it's great to wear alone. There are also removable pads, so you get plenty of support. And for all of these benefits, you only spend around $20.
I wish Dragon Fit offered more detailed and inclusive sizing. That's the only downside, though.
Pros
High-quality fabric
Affordable
Sports bras come in a chic V-neck style
Plenty of support
Different color options
Sports bra doesn't have underwire
Cons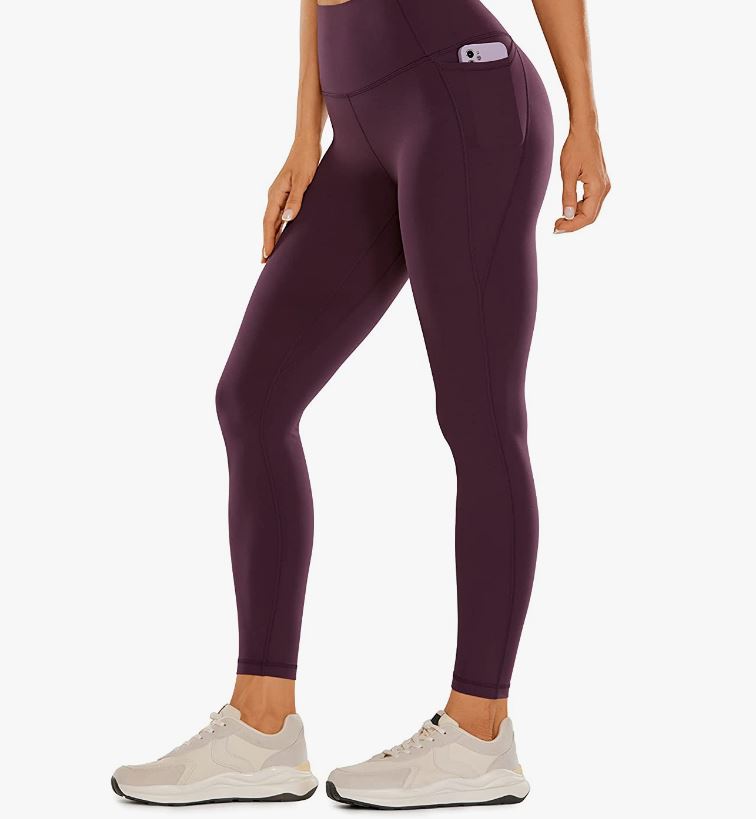 The fabric that CRZ Yoga uses for its clothing, specifically its leggings, is more comparable to the fabric that Lululemon uses. For example, these leggings are made of polyamide and lycra, so they offer a soft feeling like Lululemon's. My only complaint is that they're thinner than Lululemon's, though they aren't see-through.
I also love the massive catalog that CRZ Yoga offers. Their products are all high-quality, and they won't lose their shape from frequent washing. I also love all of their color selections. Not going to lie, those dark purple leggings will likely be my next purchase.
Pros
Durable
Retains their fit
Big color selection
Wide product catalog
Perfect for petite girls, like me!
Cons
Not the most consistent brand
FAQs
Question: What's the most popular item from Lululemon?
Answer: It should be no surprise that their leggings and pants are among the most demanded items from this athleisure powerhouse. Customers also love their shorts, workout tops, and tank tops.
Question: I saw Lululemon products on Amazon. Are they real?
Answer: While you can find Lululemon dupes on Amazon, you can't find legitimate Lululemon-branded items on the massive retailer. If you see any Lululemon products on Amazon, they're likely fake. You can only buy Lululemon products from the brand's website and brick-and-mortar stores, or from Bloomingdale's.
Question: Why shouldn't I buy from Lululemon?
Answer: When I was researching this article, I dug up some tea on Lululemon. It doesn't seem like Lululemon is super ethical. Lululemon's supply chain isn't certified, meaning there are no protections to ensure workers are making a living wage, are safe, and may be going against other labor rights.
Things aren't much better if you work at a Lululemon store. Cashiers only make $15/hour; while that was a decent age once upon a time, that rate doesn't match inflation. And since users are spending $100+ on a single item, there's no reason why Lululemon has to pay their employees that small of a wage. There's also no evidence that the brand supports inclusion and diversity; one look at their website, and you will notice their models are white and are one general size.
Bottom Line
I think Target's fitness wear is the best dupe for Lululemon. First, Target stores are all over the U.S., so it's easy to step into a store and purchase what you need. I also love how you can try on the items before buying them since ordering online can be so finicky. I also order online from Target a lot, and you have the option to pick it up in-store or for them to ship directly to your house.
All in Motion is my brand recommendation since their items are high-quality and affordable. Plus, they offer a wide catalog of athletic wear. But I've also worn so many fitness items from Target across different brands that I recommend anything from the major retailer.
I've also never had problems with the sizing or the fit of their items. While some Target brands can be pretty pricey, even the more expensive items are cheaper than Lululemon. Plus, Target hosts great sales all the time, so you can even get an expensive item at a low price.
As I mentioned, I've bought so many workout leggings from Target, one pair lasted about 10 years! So when you buy Target fitness wear, you buy some of the best quality items.
Target isn't the only brand to have great Lululemon dupes. I suggest checking out some of the other brands I mentioned, since they also make excellent Lululemon dupes.
Related Read