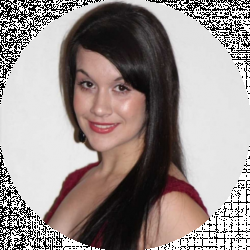 Latest posts by Christine Kent
(see all)
Are you curious about why girls no longer wear skirts as much? Putting on a skirt was considered a sign of innocence. It made a fashion statement for the younger generation, but girls began to seek out comfortable and fitted skirts over time. Read on for fantastic sweater skirt ideas- A comfortable and figure-hugging skirt to wear anywhere, anytime.
Sweater skirts, also known as knitted skirts, are made of wool. Since the Stone Age, humanity has considered wool an effective form of weather protection, and science has yet to produce a fiber that matches its unique attributes. Wool breathes, insulates, draws moisture away, regulates temperature, and is self-cleaning.
Sweater skirts come in attractive shapes, and wearing them makes you stand out in a crowd. They hug the silhouette and thus displaying your hourglass figure.
Different types of sweater skirts
Short or mini sweater skirt:
This short knitted skirt comes embedded in little checks built-in, enhancing the look. This skirt is ideal for women who like to flaunt themselves in style every day. It's super stylish and cozy, and the knitted skirt will still easily beat the cold. It's ideal for wearing when going out. You can pair this checked skirt with a black top for that hourglass look.
A-line sweater skirt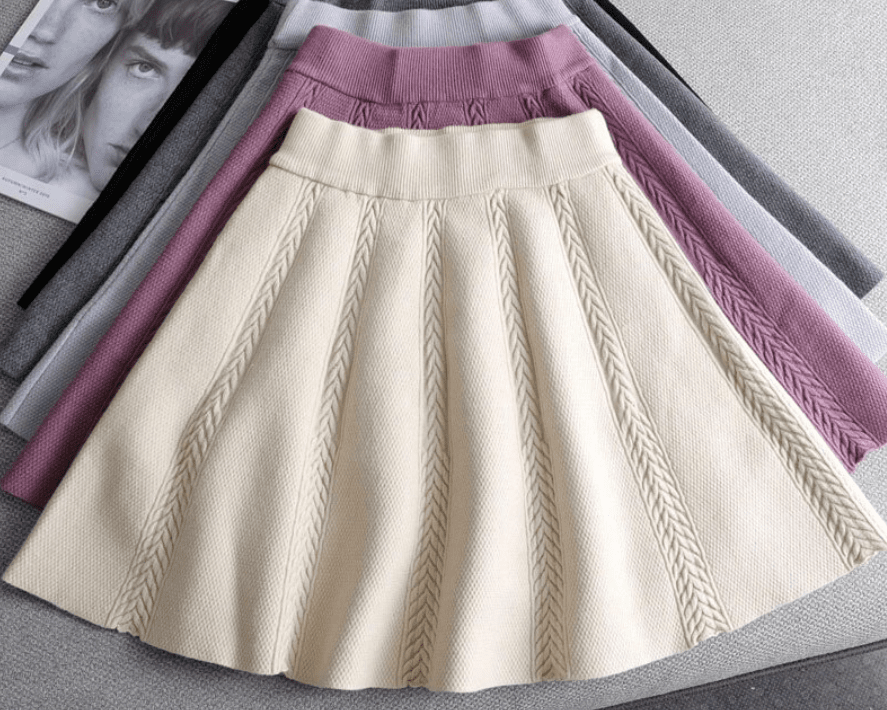 An A-line sweater skirt has always been fashionable, chunky, and flowing. It is one of the oldest styles that have been in the market for a long time. The knitted fabric successfully beats the chilly weather easily and offers you protection from the heat. It is designed to be worn at night parties and give women an elegant vibe around them.
Long or maxi sweater skirt
These classic long or maxi sweater skirts are ideal for a chic lunch and dinner or even for formal gatherings. You can pair this ankle-length skirt up with a black long sleeve top to face the winter cold and still be different from everyone else.
Plus-size sweater skirt
The plus-size sweater skirt that goes up to the knees makes a comeback these days, and it's now in fashion. Since all women have equal rights to wear the style they want, you can pair it with a white top and wear it to formal meetings. It hugs your body and shows curves, and looks super stylish.
Also, you can try it with various bright colors to wear even during the day, such as an orange or yellow sweater skirt.
Midi sweater skirt
Midi sweater skirts are timeless – the midi length and variety of styles add a perfect touch of class to your look. You can wear midi skirts in a professional and casual setting. It all depends on the midi sweater skirt you go for and what you decide to wear on top.
Sweater pencil skirt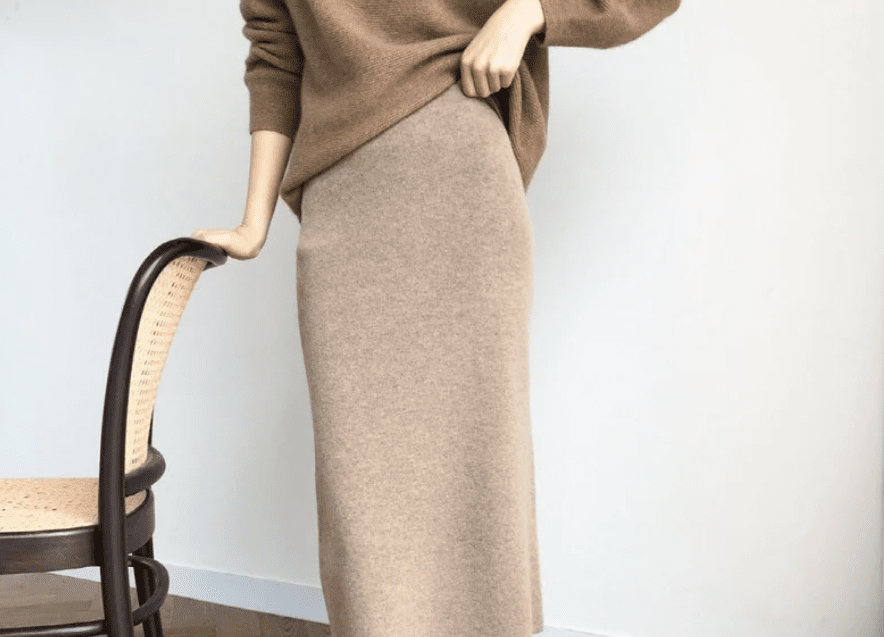 Knitted pencil skirts are trendy and formal wear while giving you a vintage look. It is made for a sophisticated woman who appears graceful at special events. You can pair it with a white blouse. You can even consider wearing it to the office.
Different shades of sweater skirts
Floral patterns sweater skirt
Women love flowers, and this fabulous and pretty knitted skirt with floral and leaf patterns is a must-have for every petite woman. The floral and leaf prints all over the sweater skirt give it a cute look, paired with black or white tops and boots that will make you stand out as you head to morning breakfasts.    
Sweater Skirt With Flowers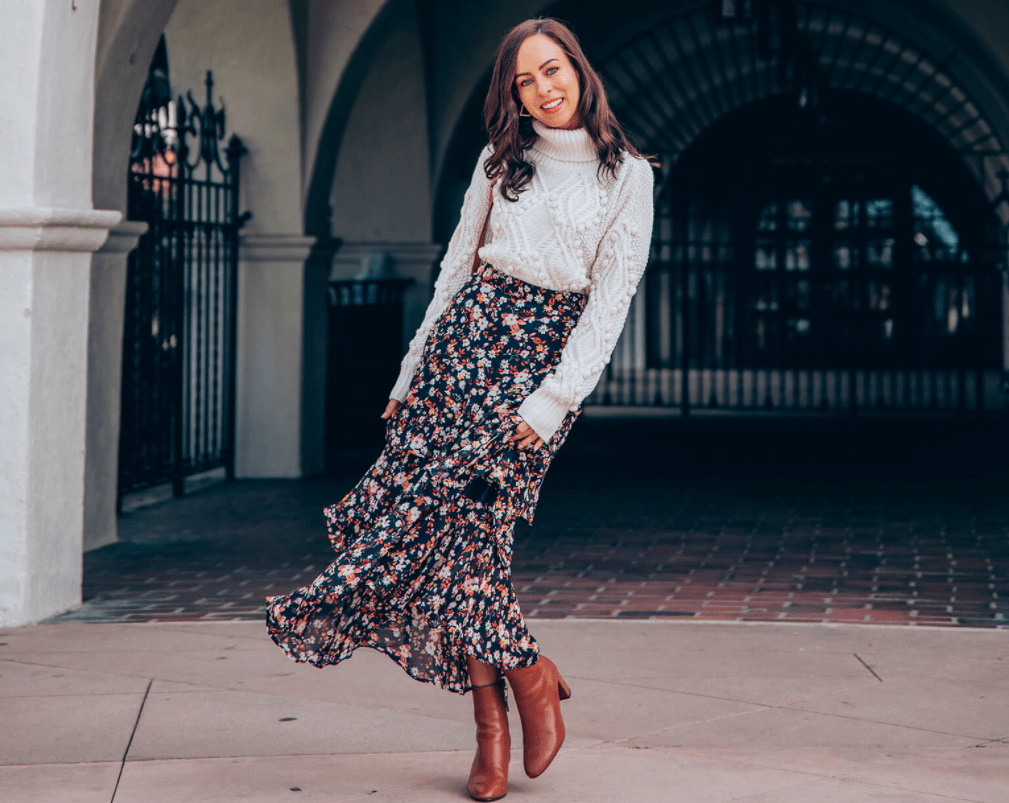 These sweater skirts are perfect for any woman. If you are more feminine, opt for a pinkish plaid sweater skirt! As this skirt is up to the knee, you can pair it with a white top and playful knee-high socks as you head for morning breakfasts and looks stunning during the winter.
The best sweater skirts to try
Formal Gray sweater Skirt with Side Pockets
This gray knitted skirt is ideal for women to look decent and professional at work. It has noticeable side pockets and a low-key belt. When paired with a white blouse, you will have an outstanding and appropriate outfit for the office, leaving a lasting impression during business presentations or conferences.
High Waisted sweater Tweed Skirts
Most adored are these hand spun knitted tweed high-waisted skirts for winter. These loved below-the-knee sweater skirts have side pockets with contrasting buttons and a straight pencil cut, making the whole look stunning and unique. In addition, you can pair this sweater skirt with a stylish dark or white shirt and complete the look with high heels at night events.
Camel sweater skirt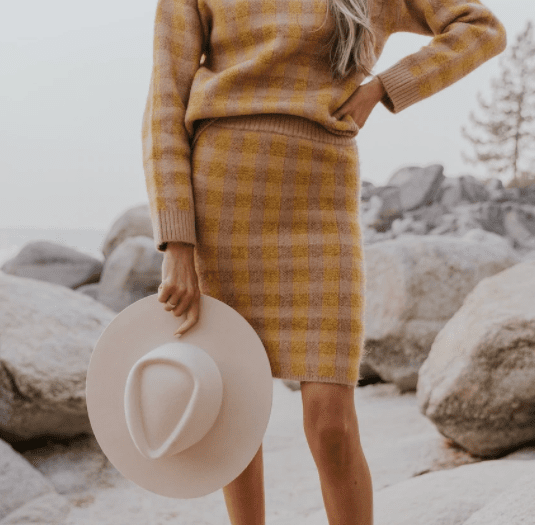 This yellow sweater skirt made from camel wool is the latest trend. It looks elegant and, at the same time, effectively protects you from the chilly weather like regular wool. It can be a bit pricey but still cheap in some places. Pair it with a black top for that super hot and bubbly look as you head out for your morning lunch.
Pleated wool midi skirts
This skirt is among the most native pleated midi sweater skirts available today. It has a fitted cut all around its flares and waist, which gives it a voluminous and shiny appearance.
The skirts come in various shades of dark colors, which are perfect for keeping your body warm. The red knitted skirt is in high demand for outings or casual events, while people wear the black sweater skirt informal settings to give an elegant vibe.
How to style these sweater skirts
High Neck turtleneck with a checked Midi sweater Skirt
This outfit is a super soft and comfy look appropriate for the office. For the top, you can put on a black knit turtleneck sweater. Wear yours with a plaid knitted midi skirt. For the shoes, add black suede ballerina shoes to add a touch of class to the outfit.
Lemon yellow sweater with dark sweater midi skirt
This is a cheerful outfit guaranteed to give you some extra energy to tackle your workday. Put on a slim-fit light yellow cardigan with a navy and gray check wool midi skirt to create this outfit. Pair them with a pair of black leather short boots to add a touch of style to the ensemble.
Sweater skirt paired with a sweater on top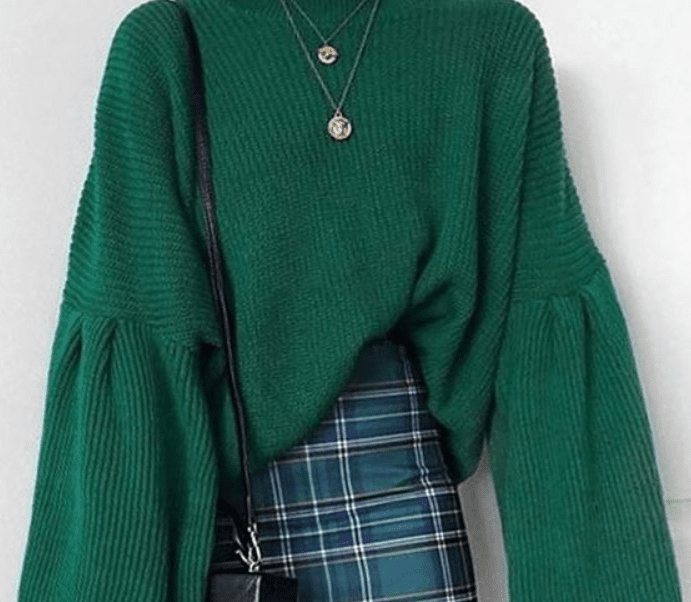 A stylish way to pair your knit skirt is by wearing it with a light, feminine sweater with draped sleeves for an added effect.
Go for bold floral prints and pair with an ankle-length sweater skirt; a slim-fitted knitted sweater can bring out your slender figure. Add a lightweight scarf for a simple look for work or the evening.
Knit Sweater paired with Checked Midi sweater Skirt
To create that minimalist and alluring black and white outfit, wear a black crew neck wool sweater with a checked knitted midi skirt to make you look slimmer. Complete your outfit by pairing it with black suede moccasins and a dark red leather crossbody bag for a stylish and adorable look.
Black Three-Quarter Sleeve Sweater and High Waist sweater Mini Skirt in Red Checked Wool
To have a stylish and elegant look at your workplace, add a little bright red to your office casual outfit. For instance, you can put on a tight black long sweater with a high waisted red and black check sweater mini skirt. Complete the look with a black leather handbag with a pair of black or gray suede knee-high boots
Brown Sweater with Red Check High Waist sweater Mini Skirt
For those into simple outfits that are super easy to put on and make you look lovely, here is a cute outfit example. To complete the outfit stylishly and cleanly, wear brown socks and brown leather oxford shoes.
Black t-shirt with a sweater skirt in gray checks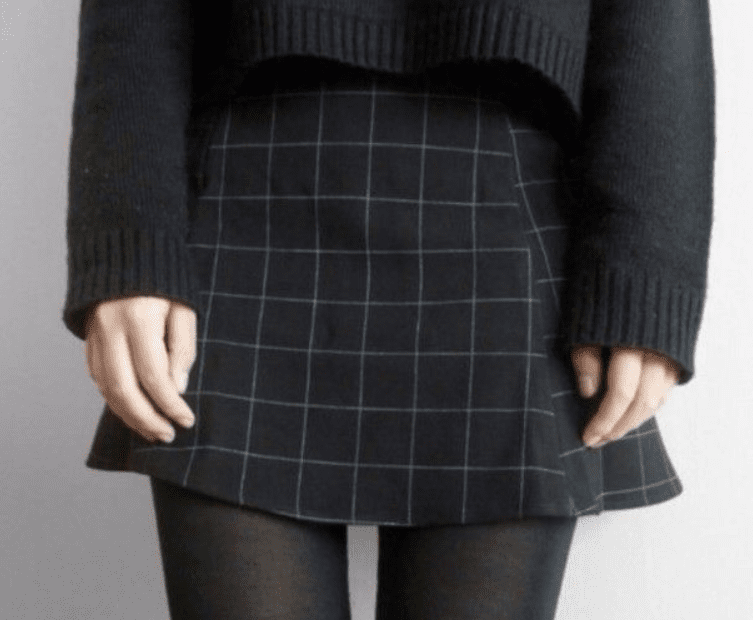 For a cute and artistic look, remember to add a soft black hat to your outfit. For the middle part of your outfit, you can opt to wear a low-cut black long sleeve t-shirt with a fitted collar and a gray and navy blue checked sweater midi skirt. Complete the look with black suede lace-up ankle boots to add a feminine touch.
Pros and cons of sweater skirts
Pros
● They are elastic and breathable to wear all seasons
● They are comfortable
● Sweater skirts are light enough to carry anywhere
● Wrinkle-resistant
● They are versatile
● Their elasticity and flexibility make them suitable for all body sizes
● They are affordable
● You can quickly knit a sweater skirt by yourself.
Cons
● They can quickly shrink if one doesn't follow the washing instructions.
● They can also easily loosen and stretch depending on the material.
● Synthetic fabrics can be very itchy.
● Wool friction on your skin can lead to irritation.
● Special expensive detergents s are needed to wash knitted clothes, making them high "maintenance".
● Most sweater skirts are bulky.
● They take a long time to dry when it's chilly.
Where to buy these sweater skirts
Etsy
You can purchase your knitted skirt from Etsy. Etsy shop is famous for having an excellent reputation for the quality and value of its products and is well known for its superb customer service. One of the many sites for authentic homemade products, Etsy offers easy exchange and refund policies. So if you are looking for cute sweater skirts, definitely check them out!
Amazon
This is my favorite place to get cute and trendy sweater skirts, because they have such a big variety to choose from. If you haven't searched for sweater skirts on Amazon yet, do it today!
Amazing Sweater Skirt Recommendations
This sweater skirt is stylish, chic, and super comfy. Look fashionable without even trying!
Pros:
It is great for work or casual wear
You can dress it up or down
The material is super soft
It is comfortable to wear
Very affordable
Cons:
The style isn't for everyone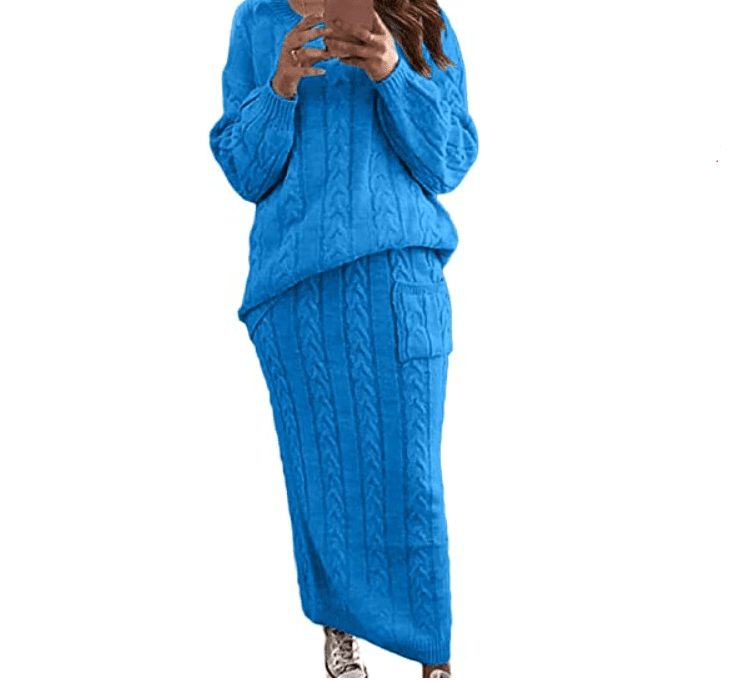 Say goodbye to those hours you spend in front of your closet looking for something that will match your sweater skirt, because here we have a cute matchy sweater set for you to try out.
Pros:
Suitable for going to school, work, or meeting friends
It is warm and comfy
Great quality
Cons:
For some wearing a sweater and a sweater skirt can be too over the top.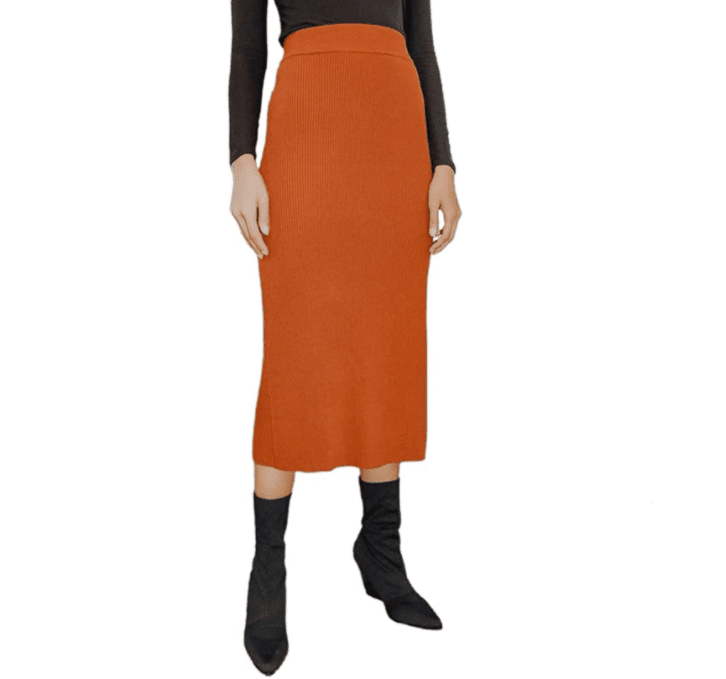 This sweater skirt is super stretchy and comfortable. And they are great for formal or casual events.
Pros:
It shows off your figure
It is super comfortable
Easy to walk in
Cons:
This style is not for everyone
After a while it can get stretched out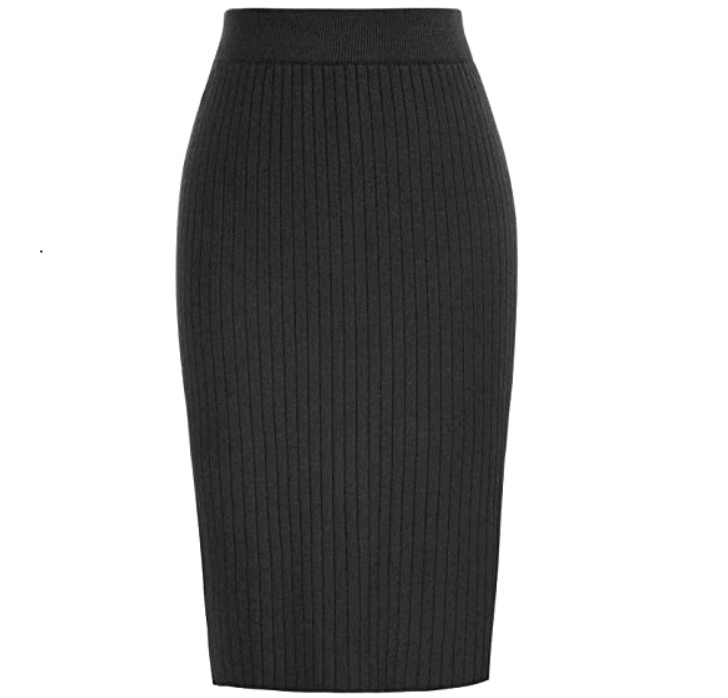 This sweater skirt if perfect for formal or casual wear. It makes you look super stylish while still being comfortable.
Pros:
It is comfortable
Easy to style
It is form fitting
Suitable for all seasons
Cons:
After a while it can get stretched out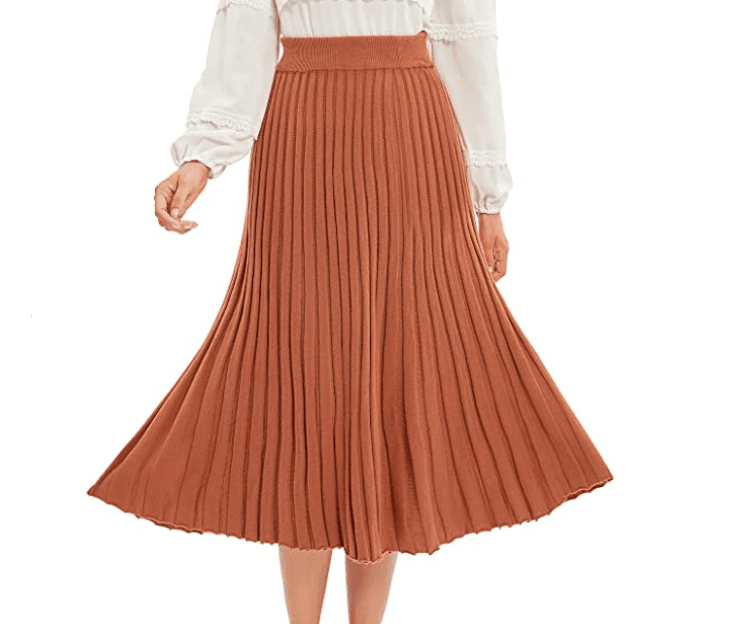 This sweater skirt is basic but still super classy and is perfect for formal events or meetings.
Pros:
Suitable for casual and formal wear
It is comfortable
It shows off your figure
Cons:
My opinion
I think women's knitted skirts are exquisite and stylish. Considering the freshness of winter, it's apparent that I need to look professional when I am going to work despite the chilly weather. This knitted skirt brings both warmth and style at the same time. And at times, casual when I'm in an informal setting. It is like hitting two birds with one stone.
These sweater skirts are pretty easy to put on, and they keep you looking good and warm. Unique and outstanding models of sweater skirts have spread worldwide and are widely purchased by people everywhere. They come in different variations: a pencil variation midi skirt, a long skirt variation, and more.
How to take care of your sweater skirt
Dry clean your sweater skirt
Dry cleaning is ideal for removing stubborn stains from knits; however, always check the care label before putting the garment in the laundry. Avoid dry cleaning sweater skirts often because dry cleaning has harmful chemicals to knit fibers.
Washing machine
Knitwear can be machine washed. Always refer to the care label before washing in the washing machine. Some washing machines require a particular setting for sweaters or knitwear; however, always pay attention to the temperature of the water and the spin cycle to make sure the machine does not wear out your sweater skirt.  
Storage
Avoid hanging your sweater skirt. The weight of the knitted skirt over time will stretch and warp from its original shape. Instead, fold it neatly and store it in your closet.
FAQ'S
Question: Which material makes sweater skirts?
Answer: The most common material for making sweater skirts is wool. This natural material is ideal for comfort, style, and events. Wool is often durable and of high quality, which means you can enjoy its incredible softness for years.
Question: Where do sweater skirts come from?
Answer: Most of these sweater skirts come from Europe. European countries are known for being pacesetters of the winter clothing trend. The Europeans need warm clothes to feel their best during the winter season as they remain fashionable and elegant without the need to compromise on fashion and style.
Question: Are knitted sweaters environmentally friendly?
Answer: Knitted sweaters are made of wool with various sustainable features: it is instantly biodegradable, renewable, recyclable, and can be made organically. There are also standards to control its production.
Conclusion
Now that you have gone through our article on amazing sweater skirts ideas, we know that you now understand why they are important to have, the different designs available, the pros and cons of each design, how to style your sweater skirt, how to care for your knitted skirt, and where to find the knitted sweater skirt. The sweater skirts are a perfect mix of elegance and remarkable comfort; it's no surprise that these skirts have taken the fashion industry by storm today.