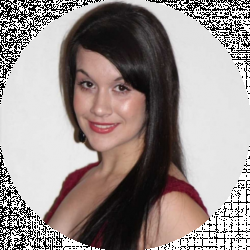 Latest posts by Christine Kent
(see all)
The short answer would be yes. Cider has been on everyone's lips lately, and no, I'm not talking about the alcoholic beverage. I'm referring to the clothing brand. Cider has been everywhere on Social media and has especially been popular on TikTok.
I absolutely love Cider! And if you ask me, "Is Cider legit?" I will say yes a million times.
I discovered Cider in 2022 after seeing a TikTok video of a girl wearing a white sweater with oranges on top. The sweater was, of course, from Cider, and I knew I needed it! Fast forward almost a year, and I have since bought dresses, matching sets, bathing suits, and pet clothing. Jip, I have a Cider addiction.
Cider has a wide variety of different categories to choose from at affordable prices. Whether you are looking for work, a night out, or even a vacation outfit, you can find it on Cider. You definitely get what you order, no scams.
The only downfall is that the clothing is not always of the highest quality. But if you consider the price, it is worth it.
What is Cider?
Cider is a fast fashion brand that was launched in September 2020. Cider was ironically named after the drink because it is "bubbly, sweet, and sassy." Cider creates colorful statement pieces for everyone to wear every day. Their pieces will make you feel like you are a movie's main character.
The creative director of Cider traveled and lived in the following places: Los Angeles, New York, Shanghai, Paris, and Seoul. The vibrant and various street styles of these places are what inspired the design of Cider.
Who is Cider For?
Cider is for anyone who likes cute, trendy, vibrant, and stylish clothes. The clothing brand is especially popular among Gen Z women. Cider has different aesthetics. So you are sure to find the aesthetic that fits you the best.
I love Cider's style because I can be comfy and classy at the same time.
Is Cider a Copycat of Shein?
In my opinion, no. Shein is similar to Cider in the way the business functions. But there are a few things that set Cider apart from Shein. For example, you can choose your outfit based on how you are feeling. There are different mood categories for you to choose from. There are also new outfits for different occasions available every week.
Although Cider is a bit more expensive, its quality is a lot better than Shein's.
I will say that Cider goes about its business more smartly. They track their data of sales and then use it to know what to sell. This way, they are not only saving on costs but also keeping the unsold stock low.
Now that's what I call innovative!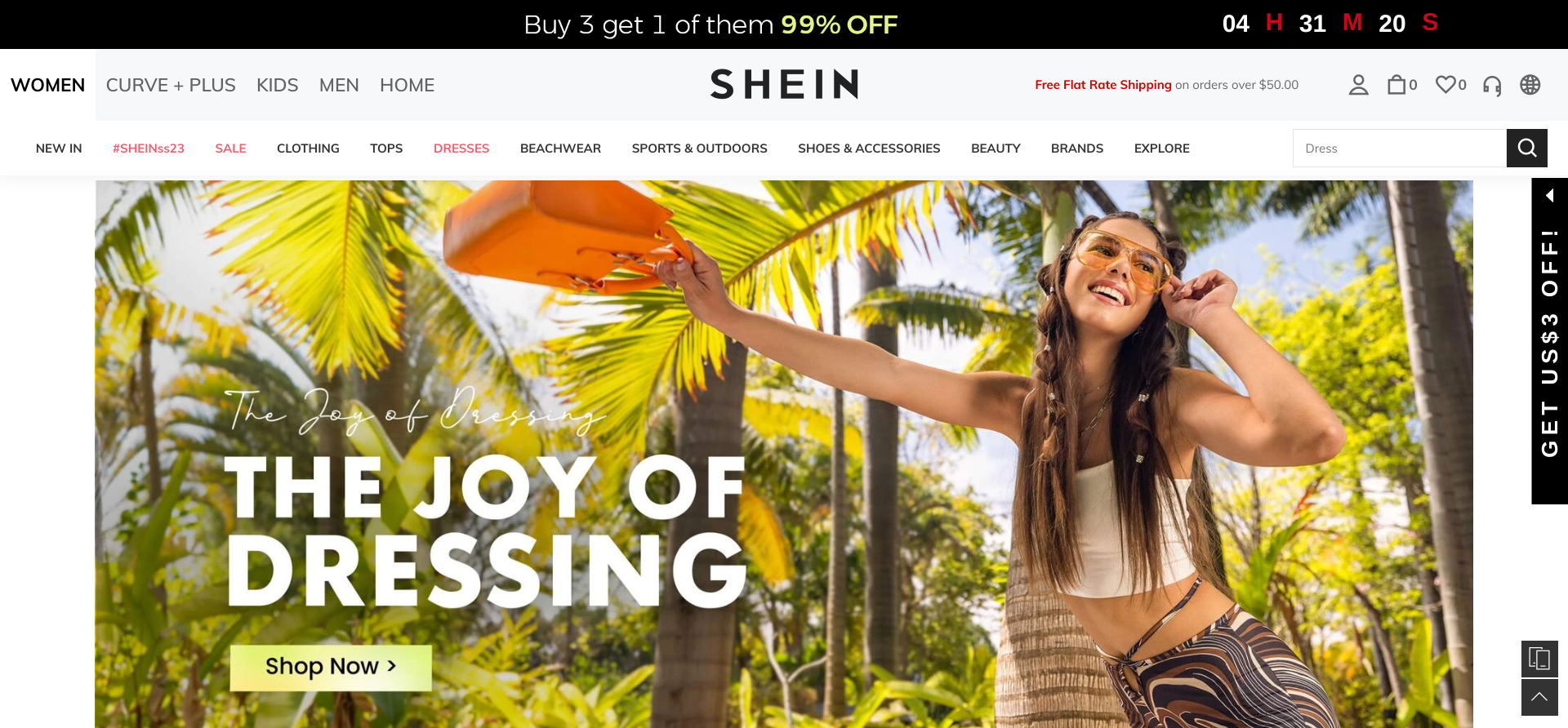 Is Cider Ethical?
I believe Cider is ethical, and I will tell you why.
They only produce what their customers want: This means there is no wastage and no stock piling up.
They have eco-friendly packaging: Their products are packaged in d₂w biodegradable bags. These bags are much quicker to break down by fungi and bacteria than other biodegradable bags. This means it is safer for the environment.
Clean water process: They use membrane technology for their wastewater treatment to ensure that the chemical substances that are released comply with the standards of the environment.
Recycled Fabric: They have a collection that is made from recycled materials. It is certified by Global Recycled Standard (GRS). This means that they need fewer sources to produce these materials. This decreases their carbon footprint. And makes the brand more "green."
Pros and Cons of Cider
Here are some pros and cons of the fast fashion brand.
Pros of Cider
They are very affordable.

They have different categories to choose from.

They are sustainable.

They only produce what the customers want.

They have trendy, stylish, and cute clothes.

You will never feel old wearing their different clothes.
Cons of Cider
The quality of the materials could be better.

More old-fashioned people might prefer a different style of clothing.

Delivery time may take a while.

It might take a while if you want a refund on an item.
What to be Aware of on Cider

Cider is an affordable fashion brand. So if you are looking for super high-quality pieces, this brand might not be for you.
It would help if you looked out for the following things when it comes to Cider clothing:
Some clothing pieces might be see-through, for example, white tops.

The color of the item you receive might be slightly off from what you ordered.

Some pieces might be of poor quality and pull loose on the seam.
Advice When Shopping On Cider
Choose a Mood: Cider has a mood category where you can choose clothes based on your mood. If you are feeling sexy, there will be sexy dresses, tank tops, corsets, etc., to match your mood. Cider allows us to always feel and look our best.
Look at the New New Category:

In this category, you will find the latest fashion pieces. This is an easy way of finding cute fashion pieces and staying trendy.

Have a look at the Sale Category:

This way, you are getting cute fashion pieces for less.

Take a Look at the Best Sellers Category:

These items in this category are selling like hotcakes because everyone likes them. So have a look and see if you can find something that catches your eye.

Have a Look at the Size Chart and Take Your Measurements:

This way, you can compare your measurements with the size chart and see what size will fit you perfectly.

Read Reviews:

Reading reviews is always helpful because this gives you a better idea about the product. You may even find people with a similar body type. You can then take their advice on sizing up or down with the different fashion pieces.
Cider Alternatives
Here are some Cider alternatives if you want other affordable fashion options.

Shein is a very popular online fashion brand and is very similar to Cider, except that it is more affordable. But when it comes to quality, Cider wins the battle. Shein also has many different categories to choose from. For example, they have dresses, tops, swimwear, shoes, and sports and outdoor items. You can even choose from different trends like collaborations that Shein has.
Shein is my second favorite fashion brand(Cider is my first). I just love the convenience of getting everything I need in one place.
My favorite clothing collab that Shein has now are Big Bang Theory and Looney Tunes. Let us have a look at the pros and cons of Shein.
Pros of Shein
It is a very affordable option if you want to save money.

They have a huge variety of clothing, from lounging clothes to formal, classy outfits to spicy fits for later at night.

They are size inclusive.

They cater to everyone!
Cons of Shein
The quality is not always the best.

Sometimes shipping can take a while.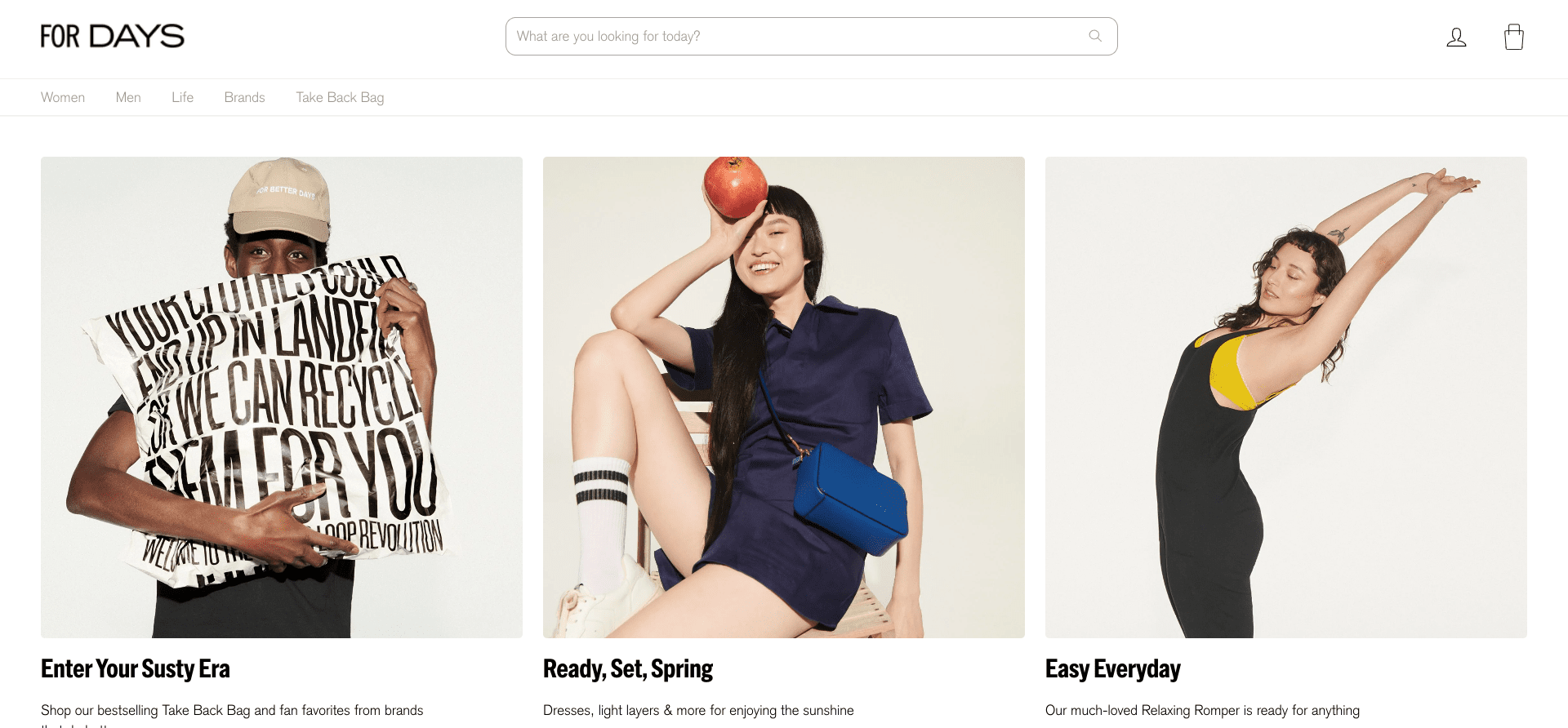 For days makes 100% recyclable clothing for men and women. How cool is that? This means there is no fashion wastage, and they have a green approach.
Whether you want an outfit for work, school, or a special event, you are sure to find it on For Days.
What I love about For Days is that they truly care about the environment. You can purchase a Take Back Bag, put your worn-out jeans and stained t-shirts in there, and send it back. And in return, you get Closet Cash and a happy heart. You are helping not only the environment but the economy, too, by recycling and reusing.
If you are looking for a sustainable brand that cares about the environment, then For Days will be a great fit for you.
Pros and cons of For Days.
Pros of For Days
They are a zero-waste operation.

The clothes are all made of recycled materials.

By giving back your used clothes, you get closet money back.

Variety of clothing options for different occasions.
Cons of For Days
Because the materials are made from recyclable materials, they might be of poor quality.

Not everyone will be a fan that the clothing is recycled from old clothing.

Some might find the brand expensive.

Quince is a brand that sells its products directly to the consumer. They sell everything from high-quality luxury clothing to home décor much cheaper than other brands.
I love the fact that I can get high-quality items without worrying about how much they will set me back. Let's have a look at some pros and cons of this brand.
Pros of Quince
High-quality items at affordable prices

They are ethical and sustainable.

Their style is classic but modern at the same time.
Cons of Quince
Shipping might take a while.

They are not very size-inclusive.
Final Thought: Is Cider Legit?
Yes, Cider is legit. It is an excellent option if you are looking for stylish and trendy clothes that are more affordable. I love Cider because I have so many different options and categories to choose from.
Cider is affordable, sustainable, stylish, trendy, and size-inclusive. They are one of my favorite fast fashion brands. So if you are wondering whether you should support Cider and buy some fits, this is your sign to place that order. Don't walk; run, guys! Start this new season with some stylish, classy, and trendy clothes. Trust me, everyone will be asking you where you got your outfits.
Come on, ladies and gents, it's time to give your wardrobe a makeover without hurting your budget, and Cider is your answer!
Frequently Asked Questions
Question: Where Does Cider Make their Clothes?
Answer: Cider manufactures its clothing in Guangzhou and other partner companies all over China. The Cider team is in over 14 countries. How amazing is that?
Question: Is Cider Size Inclusive?
Answer: Yes, in my opinion, Cider is Size inclusive. Their sizes vary from XXS to XL. They also have a Curve and plus section. 
Question: Is Cider a Cheap Brand?
Answer: I would say yes. Cider is an incredibly cheap brand. You get cute, stylish, and trendy clothes for less. Maybe this is why it is so popular among Gen Z. I mean, who wouldn't want affordable, stylish clothes?
Related Read