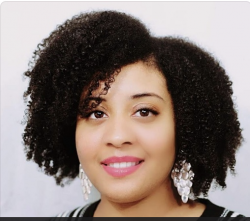 Latest posts by Candis Pope
(see all)
When it comes to beautiful jackets, Coach is at the top of its game. Of course, Coach is a luxury brand, so you'll have to pay a bit more for their items. However, I've discovered that it's worth the price. You'll definitely get what you pay for. 
Below, I've included a list of my favorite  Coach jackets, but narrowing down the list was difficult. They have tons of outerwear to choose from. In addition to my list, I've also included a few style tips to help you coordinate jackets with your outfits. If you're interested to learn more, just keep reading.
The Best Coach Jackets
The jackets listed below are incredible and absolutely worth wearing. Here's a list of my favorite coach jackets:
Coach X Schott N.Y.C. Leather Moto Jacket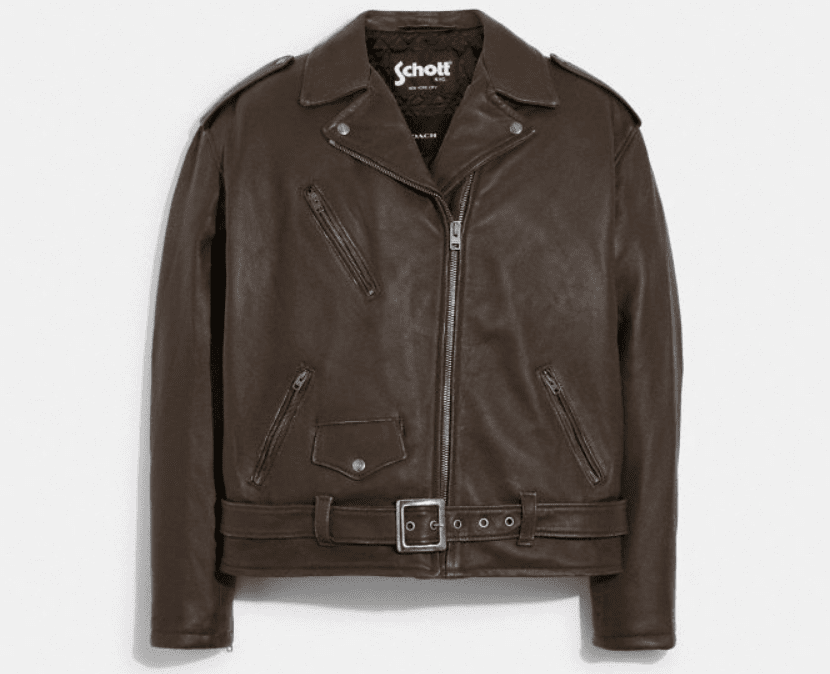 This brown leather jacket is so stylish. It's made of leather and includes an adjustable belt. You'll love this jacket because it's edgy. It's designed with multiple zippers and an intricately designed collar. It doesn't matter if you're male or female, this jacket looks great on everyone. Pair it with jeans, leggings, a dress, or anything you'd like.
Pros
Made with 100% lamb leather

Cleaned by a leather specialist
Cons
Suede Biker Jacket
This jacket is absolutely beautiful. The lemur color is so versatile and matches nearly every hue. It'll look good with a black shirt and leather leggings, white, and virtually any outfit.
Pros
Made with 100% suede

Includes pockets
Cons
Only available in the color Lemur
Shearling Nylon Aviator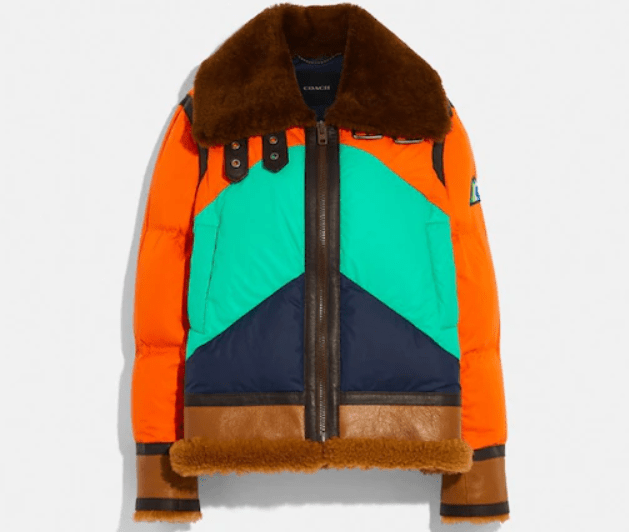 You'll love this jacket. It's absolutely stunning! It's made with such intricate detail. Not only that, but it includes a multitude of colors. Due to its design and fabric, it's great for fall and winter.
Pros
Made with 100% shearling

Includes pockets
Cons
Only goes up to a size extra large
Shearling Bomber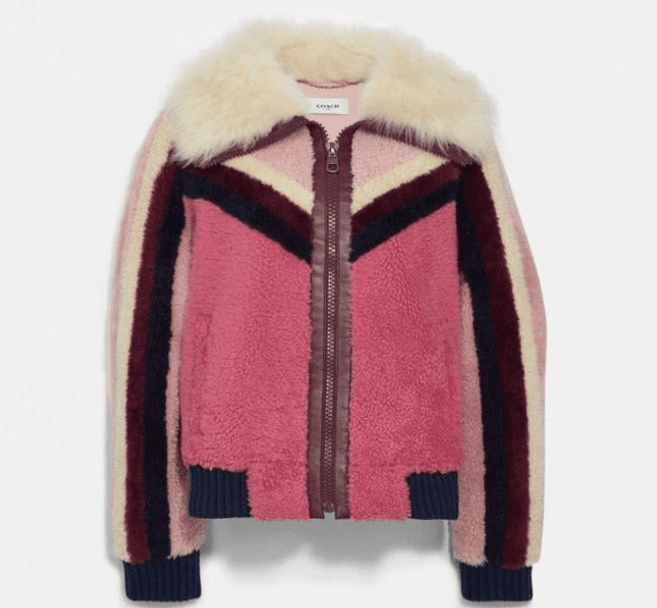 This jacket is so chic! It's made with 100% lamb shearling, and it's so soft. You can wear this jacket during the fall and winter for extra warmth. It'll look good as a casual look or a high-fashion look.
Pros
Made with 100% shearling

Comes and smoke grey and dune colors

Includes pockets
Cons
Only available up to a size extra large 
Quilted Feminine Jacket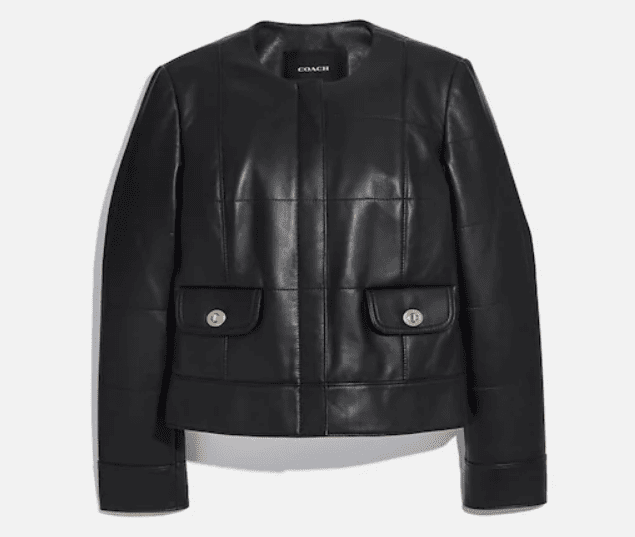 This Coach jacket is beautiful. It provides such a sophisticated look.  The turnlock pockets provide an extra touch of elegance, and the simple design makes it perfect for high-class style.
Pros
Made with 100% Lamb leather
Cons
How to Style Outfits With Jackets
In most cases, jackets are just an accessory piece. However, when you wear high fashion jackets, it's natural to want to make them to be the center of attention. Here are a few ways to accentuate your jacket with your ensemble:
Business Casual Outfits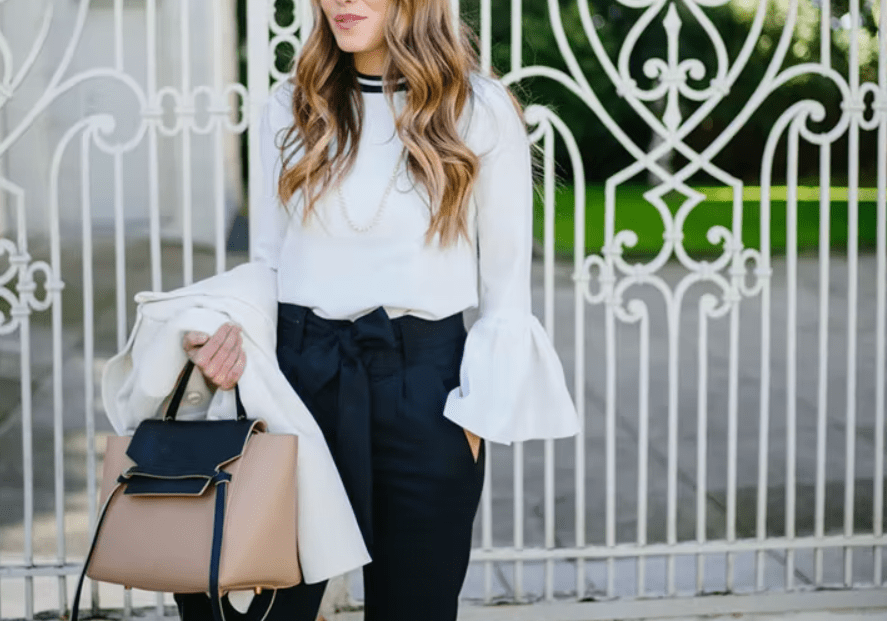 One of the best ways to accentuate a jacket is in a business casual outfit. The two pair very well together. But of course, you have to wear a sophisticated jacket in order to pull this look off. For example, the Coach Quilted Feminine Jacket works perfectly for a business casual look. 
In most cases, closing or zipping a jacket helps to accentuate it and make it the staple piece. But you can also keep it open. A great way to do this is by wearing a very stylish blouse underneath. It could be a plain, flowy blouse or one that includes ruffles. Pair it with a skirt or slack pants, and you've got a completed look.
Biker Outfits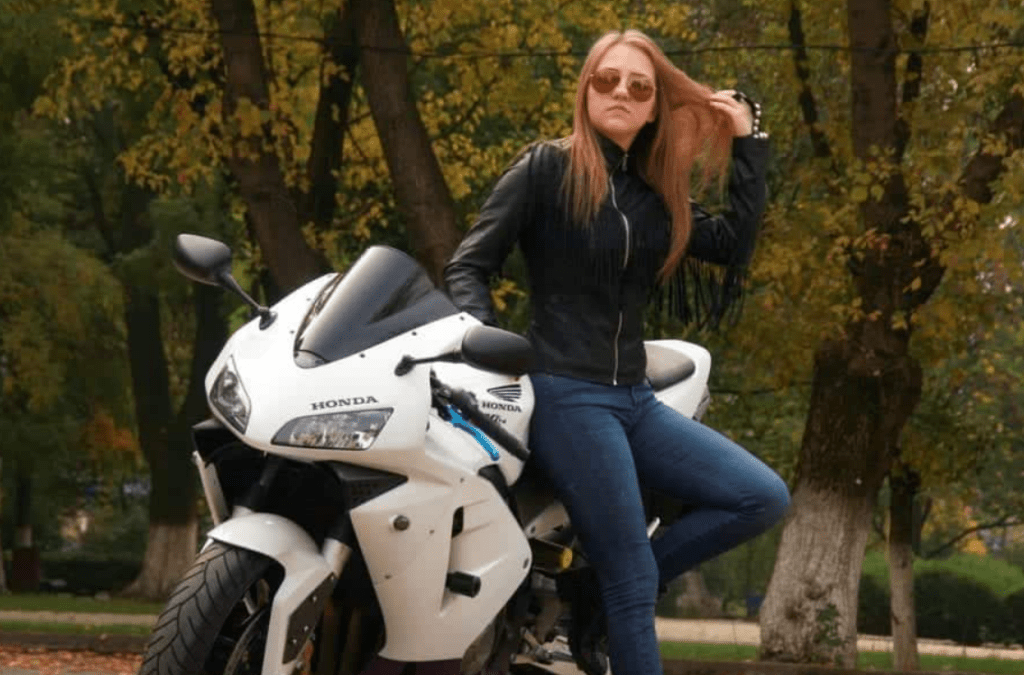 Even if you're not a biker, wearing a biker jacket can make you look like one. This style is perfect for when you want to feel edgy. Pair it with jeans and a graphic tee to complete the style. This type of ensemble goes great with the Coach Leather Moto jacket. A biker outfit goes well with combat boots, or if you want a more sexy look, you can wear high-heeled ankle boots. 
Casual Outfits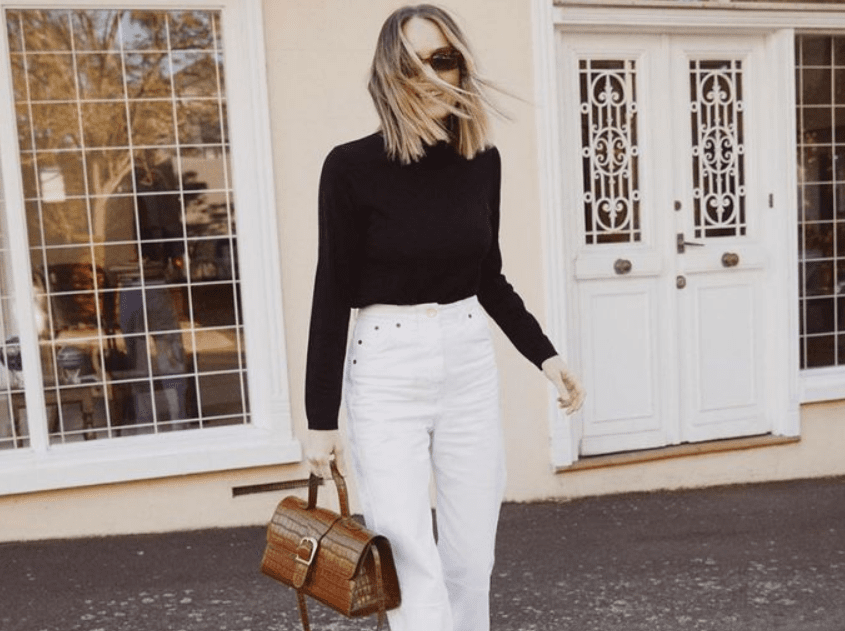 Sometimes, jackets make the perfect accessory for casual style. When it comes to a casual style, you can pair it with jeans, leggings, or joggers. Coach's Nylon Aviator jacket is ideal for a laid-back look. You can wear jeans and tennis shoes with this jacket or leggings and boots. With this type of outerwear, it looks good closed or open. But since it's so colorful, if you choose to leave it open, it's best to wear a plain tee underneath.
Frequently Asked Questions About Coach Jackets
At this point, you may have a few questions about Coach jackets. Well, you may find a few answers to your inquiries in the FAQ section below.
Question: Are Coach Jackets Affordable?
Answer: Well, Coach jackets can be a bit pricey. However, they are high quality and should last you for quite some time. Depending on which retailer you buy your Coach from, you could find a jacket for a lesser price than what you may pay on the  Coach website or in a Coach store.

The good news is if you absolutely want a Coach jacket, but you don't have the funds upfront, you can pay for it in installments. Coach offers payments through Klarna in which you can pay for your jacket in interest-free installments.
Question: Where Can I Buy Coach Jackets?
Answer: Well, there are a number of retailers where you may be able to find  Coach outerwear. Of course, you can buy it on their website. But you can also find it in Coach stores. Not to mention, if you're looking for a good price on a Coach jacket, there are outlets that you can shop at to get good deals on their clothing pieces. 
Question: Are Coach Jackets Worth the Price?
Answer: Absolutely! You're not just paying for the name when you buy Coach. You're also paying for quality. Many of their jackets are made from 100% leather or shearling, and other high-quality fabrics. Their clothing is intricately designed, and you won't be disappointed.
Question: Are Coach Jackets Only for Fall and Winter?
Answer: Well, that depends on the type of jacket that you buy. Some of them are puffy and more padded than others. Of course, there are some thin coats jackets that you can wear in the spring or even the summer. 
Of course, jackets are made to keep you warm, whether that's outside or inside. But for the most part, Coach jackets are made for fall and winter. Many of them are leather or made with shearling for added warmth.
My Final Thoughts on Coach Jackets
Honestly, you can't go wrong with Coach jackets. The brand has been around for so long, and it's a trusted brand that provides quality clothing pieces. When it comes to their jackets, they're beautifully designed and made with top-quality materials.
Although you may have to spend a bit more for  Coach, but I think everyone should have at least one designer jacket in their wardrobe. Plus, since you can pay for it in installments, I say go for it. Hopefully, you like the jackets I have listed above. But if you don't, Coach has plenty of other designs that I'm sure you'll love.