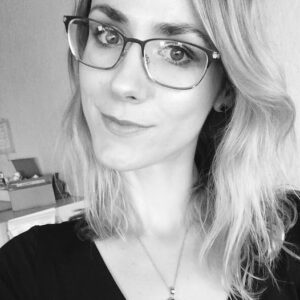 Latest posts by Karyl Trejo
(see all)
Whether you are a style chameleon or someone who loves to dress up in comfy but lovely clothing, the shirt dress is one wardrobe staple you can trust.
You wake up in the morning and decide that today is a dress day! Indeed, wearing a dress makes you feel in touch with your feminine side, but if you want some structure — and maybe a tailored edge — a shirt dress would be a perfect outfit to take you from day to night.
Shirt dresses are the epitome of casual chic. These pieces are also easy to dress up or down and, with proper accessories, can also pass as business casual. Sheer ones made up with soft materials can also serve as coverups, complementing your beach or resort wear.
We give you an extensive guide on shirt dresses and how you can utilize this dress style to take you from office duties to a beach party and still be your gorgeous best.
What is a Shirt Dress?
A shirt dress is a dress that is patterned from a men's long-sleeved shirt (like the one you like to snag from your significant other in the morning). A classic shirtdress borrows these details from the original shirt it was based upon. It typically has:
A collar

A buttoned-up front

Cuffed sleeves

A loose fit
Shirt dresses are flattering to all body types because of its loose fit and tailored silhouette, but it has evolved since and comes now in many variations. They also come in several fabrics suited to the weather.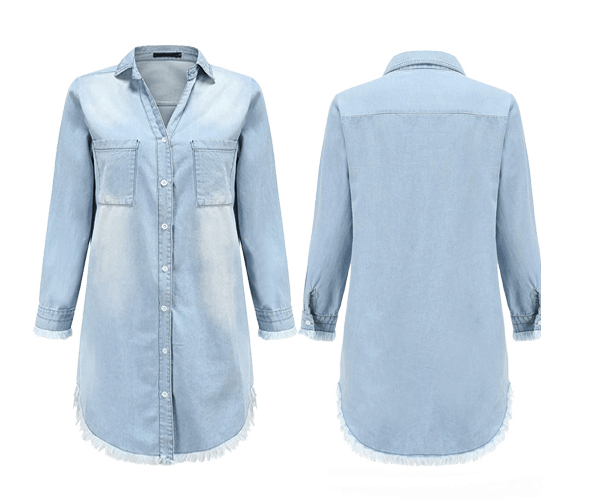 They are worn on the runway, at work, at parties, and even in tropical escapades. Shirt dresses are, no doubt, versatile clothing items… and they are so easy to style.
Curious about when women first wore this clothing style? You will have to thank its original designer for coming up with the idea.
The Evolution of the Shirt Dress
Iconic French designer Christian Dior was credited as the designer of the shirt dress, which began to surface in 1947. Ladies during the post-war time were looking for more practical clothing styles rather than fashionable ones. Still, Dior cleverly incorporated stylish and functional into what he called the "New Look," which was a feminine version of a man's shirt — collar, sleeves, and buttons included.
Earlier versions of these shirt dresses had a voluminous skirt attached to the bodice with a form-fitting waistline. Still, as women preferred comfort over a restrictive silhouette reminiscent of older times, the shirt dress becomes more of what is patterned from a longer, feminine form of a button-down long-sleeved shirt that did not restrict the waist and hips.
The shirt dress is considered a fashion template from which designers use to expand their creativity. Different versions play with the sleeves, collars, hemlines, fit, and other details to create an outfit that is definitely modern and evolving. Shirt dresses allow your inner style maven to come out. You can look elegant and classy, or cutesy and relaxed with a few accessory changes.
Common Shirt Dress Fabrics
As the shirt dress is primarily designed with comfort in mind, the best fabrics used for this style are lightweight ones that are cool to the skin. So let us take a look at the most common fabric choices for shirt dresses: 
Pro Tip: What Fabrics to Avoid
In picking a shirt dress, avoid those that are made from polyester. They can be really hot and won't give you the comfort you are looking for. The same goes for ones made with synthetic fibers mixed with natural ones. Breathability might be compromised with pieces made from a mix of synthetic and natural fibers.
What to Consider When Choosing Your Shirt Dress
Since shirt dresses are one of the key wardrobe pieces you should own, each one must go mainly with the rest of your wardrobe. The cut, fit, sleeve style, and even the hem are essential elements that will help you make the most of your shirt dresses. Furthermore, with carefully chosen accessories, bags, and shoes, shirt dresses allow you to be an outfit repeater in a stylish way.
The Right Fit
A shirt dress's fit is commonly loose, like its predecessor, the men's shirt. This loose fit means that this style looks fantastic, whatever the wearer's body type may be. For women with a straight body type, one with cinched or belted waists adds the illusion of curves. 
Want to emphasize your hips? Choose one that nips a little on the waist and flows into a softly-flared skirt. Prefer a no-fuss fit? Go for the original fit that goes straight from the shoulders down to the hem.
Add Some Collar
Collars add appeal to a shirt dress. Having one in with an unusual collar can make your sartorial style stand out from the rest. Many shirt dresses come with the classic shirt collar, but ones with a tailored collar add a more business-like chic to your outfit. Plain, round neck collars are also trendy nowadays. 
One can soften a utilitarian-inspired shirt dress with a dainty bow collar. Other cute collar styles in shirt dresses include the round neck and its smaller version, the Peter Pan. If you opt for a collarless one, it is also an excellent choice to invest in one or two detachable collars so you can switch up your looks anytime you want.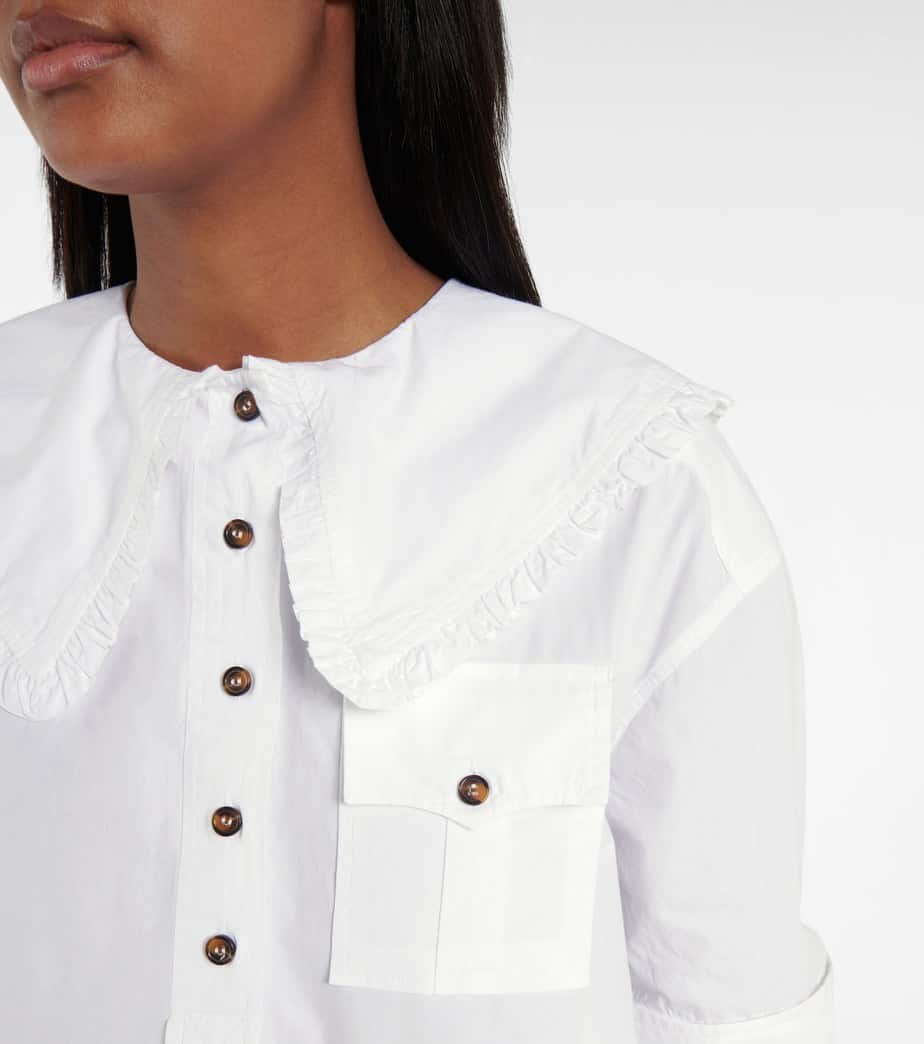 Sleeves Say it All
There's nothing wrong with the classic dress shirt sleeve, with its long cuffed sleeves that look good worn as it is or rolled up. However, if you want a fresh spin on yours, sleeves are an easy way to upgrade your shirt dress without going over the top. Sheer or printed sleeves provide contrast to the bodice of the dress.
The sleeve type matters, too. You can choose to skip the sleeves at all or slip into a puff-sleeved pair for warmer weather. But, of course, you can never go wrong for dressier occasions with a bell, trumpet, or bishop-sleeved shirt dress (preferably in a soft, flowy fabric).
Got to Watch the Hem
Another interesting detail in a shirt dress that makes it stand out (or not) is its hem. The length and hem style varies for each person, and it makes sense to choose one that will flatter your body frame. 
Short hem lengths, as in a mini shirt dress, are perfect for showing off legs that go on forever: it looks good on petite women too. A shirt dress belted high in the waist with a midi length can make you look long and lean, while you can unbutton a maxi shirt dress to show more of your legs. Can't make up your mind on the length? Get one with an adjustable hem, hem cord on each side, or front.
Slits are also fashionable. You can choose how long you are comfortable with them. A shaped hem also adds detail to your dress. Meanwhile, if you are feeling a little bit daring than usual, you can go for a mullet-hemmed dress. Or, if you want to go all-out, an asymmetrical hem that cascades from one side to the other can give you a distinctive look. 
Buttons, Belts, and Bling
Being a wardrobe staple does not mean boring. Buttons, belts, and other details like hardware and ribbons make your shirt dress unique and exciting. Belts can be built-in or detachable, and they can be made from the same material as the dress or in another for contrast.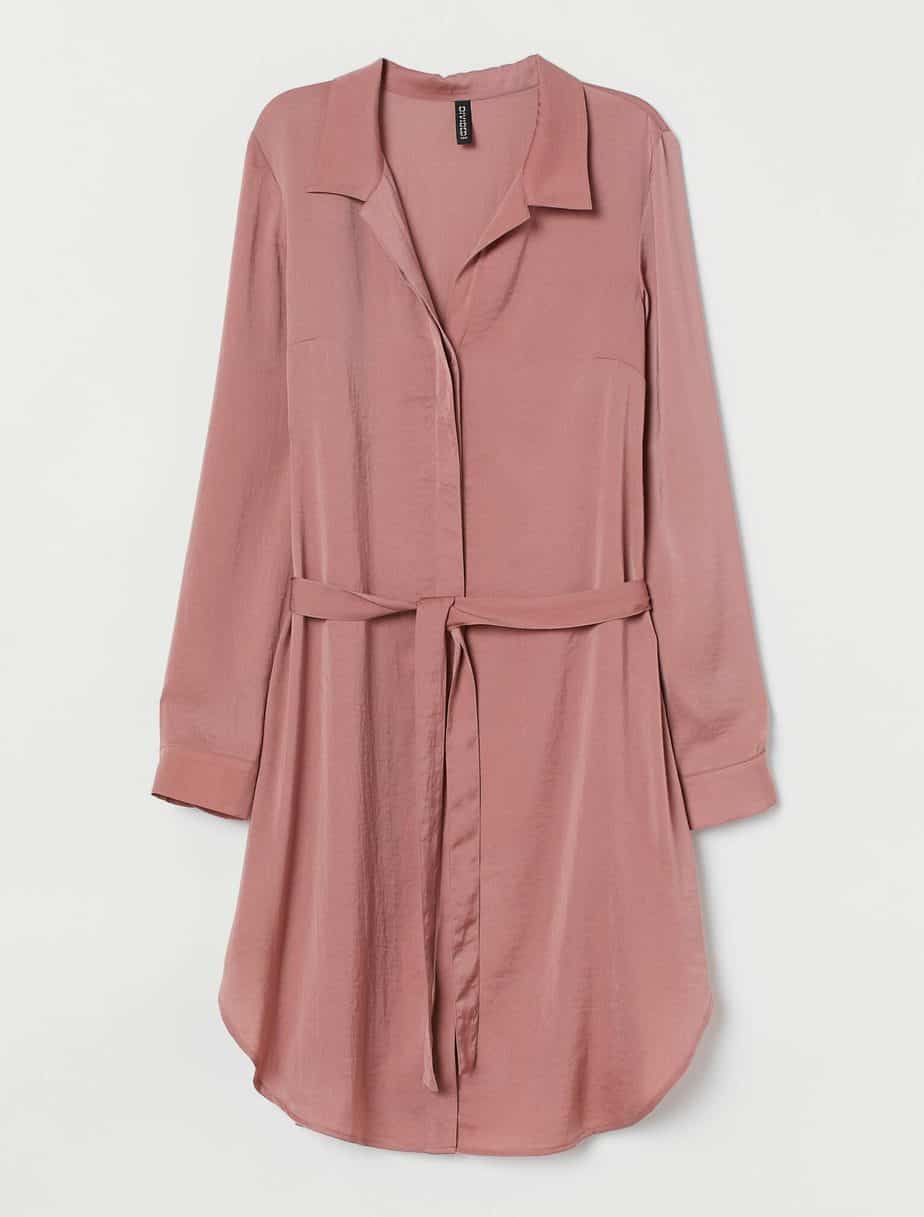 With buttons, they can be simple to make the dress look coordinated or in eye-catching shapes and colors to provide interest. In addition, hardware like buckles on belts and cufflinks add personality to the dress. 
Feathers, embroidery, and beading make your shirt dress look extra. No one can say your outfit is boring! There are so many choices to choose from with a shirt dress's embellishments that are sure to fit your sense of style.
Other interesting details include pleats and draped waists (like this one from Zara!). There's a lot of other details that make each piece unique and appealing.
Our Favorite Shirt Dress Styles
The shirt dress is a timeless clothing item we can't get enough of. The variations are just endless. Here we list our favorites, from the classic to the trendy. We also throw in some suggestions on how to style them and the pros and cons of wearing them.
This shirt dress is fantastic. It screams classy and immaculate. In its original cut, you could easily be the office queen with its crisp tailored silhouette. For a casual business look, consider a knee to mid-length number. For events outside work that are less formal, a sexy above-the-knee one should work fine. 
The white shirt dress is practical but chic and is a perfect canvas for you to accessorize.
Style Suggestions: 
A

colorful scarf

wrapped around the neck with your white long-sleeved shirt dress is a simple but classy way to dress up for a weekend meeting with friends or a stroll in the park. Pair with

strappy sandals

that come up to your legs to complete the laid-back but fashion-forward look.

Neutral accessories like a camel-colored belt, bags, and shoes add warmth to the outfit without overdoing it. An above-the-knee classic number is given a fresh spin with neutral knee-length boots, preferably with a coat that matches.

Want to look edgy? A black waistcoat will look fab with a white shirtdress and finished off with sexy black ankle booties. You can also pair your classic white shirtdress with neon accessories or add some prettiness with pastel ones.
Pros
Easy to dress up and dress down

It goes with all accessories

It is easy to find in stores
Cons
It's white, so it's prone to stains and dirt

It may look boring if worn alone

Can make you look heavier if you are in the plus-size range
The denim dress shirt is another classic favorite of ours. It's an easy way to look fresh and cool, especially with lighter washes. It seems effortless and holds well on its own even with minimal accessories (but it wouldn't hurt to add some carefully chosen pieces, though). 
Denim fabrics nowadays are also less heavy than their predecessors, so you wouldn't have to fret about wearing a heavy denim dress.
Style Suggestions:
A gray acid-wash, sleeveless shirt dress paired with sheer black ankle booties and a black baseball hat screams the right amount of attitude. 

For spring, pair a light blue one with flat

sandals

and a beige fedora hat to look fresh and adorable.

Is the weather getting colder? Wear a pair of black leggings under your dress. Throw in a scarf, and you're good to go!

Love being minimalist? You can do so! Just add statement jewelry to your dark-wash denim dress and let your outfit do the talking.
Pros
Looks good with minimal accessories

Youthful-looking

Durable and long-lasting
Cons
A bit harder to dress up (especially in business situations

It may look tacky with the wrong accessories

A bit warm on the body for hotter climates
A linen shirt dress is a fun item to have in your closet, as it can be both classy and casual. The fabric is suitable for loose cuts and shaped hems, and belted linen shirt dresses give you a boss vibe without being too much. In addition, the dress is airy without being floaty, giving you the comfort you prefer.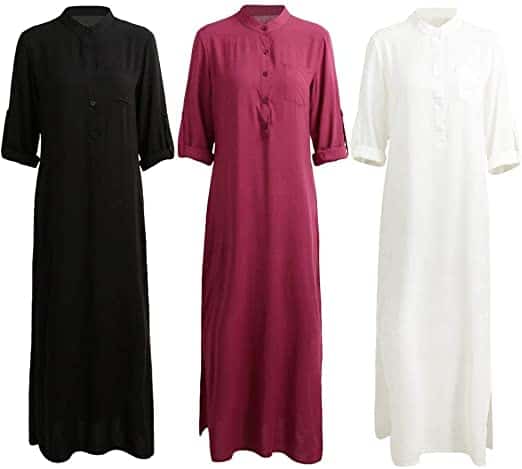 Maxi linen dresses are also fabulous when the sand and water are calling you. Simply unbutton them all the way to serve as a chic coverup. If you're away from the beach, a long linen shirt dress also helps ward off the chill away. Wear it like you would a coat, under jeans, and a tank top.
Style Suggestions:
Pick a short-sleeved number with a graphic print in front and pair it with beige instead of white sneakers to have an updated dress and white sneakers look.

On the beach but would not want to bare it all? A midi-or maxi length is great to wear over a cropped top, and sexy shorts, with buttons, opened all the way (or one button holding the dress closed).

You can nail both cool and classy in the office with a neutral, cuffed, long-sleeved piece. Accessorize with gold and coral jewelry for an elegant appeal. Add a tailored blazer, and you're ready to nail that proposal.
Pros
Cool and lightweight to wear

Can be worn ironed or not

It has a relaxed, soft feel that drapes on the body
Cons
Easy to wrinkle

It tends to shrink during laundry

Hard to iron the creases out (should you decide to iron it)
If you want to upgrade your shirt dress game, then get one in silk! The lush feel of silk against your body is perfect for spring, and the finish makes you look expensive. Gone are the days when silk is limited to lingerie basics. Silk shirt dresses level up your wardrobe choices. 
Many silk shirt dresses in various prints, but we suggest getting one in solid jewel tones. Fancy prints, both in small and large ones, are also fashionable. Besides, it's easy to dress up for the office or formal events or dress down for a weekend in the city.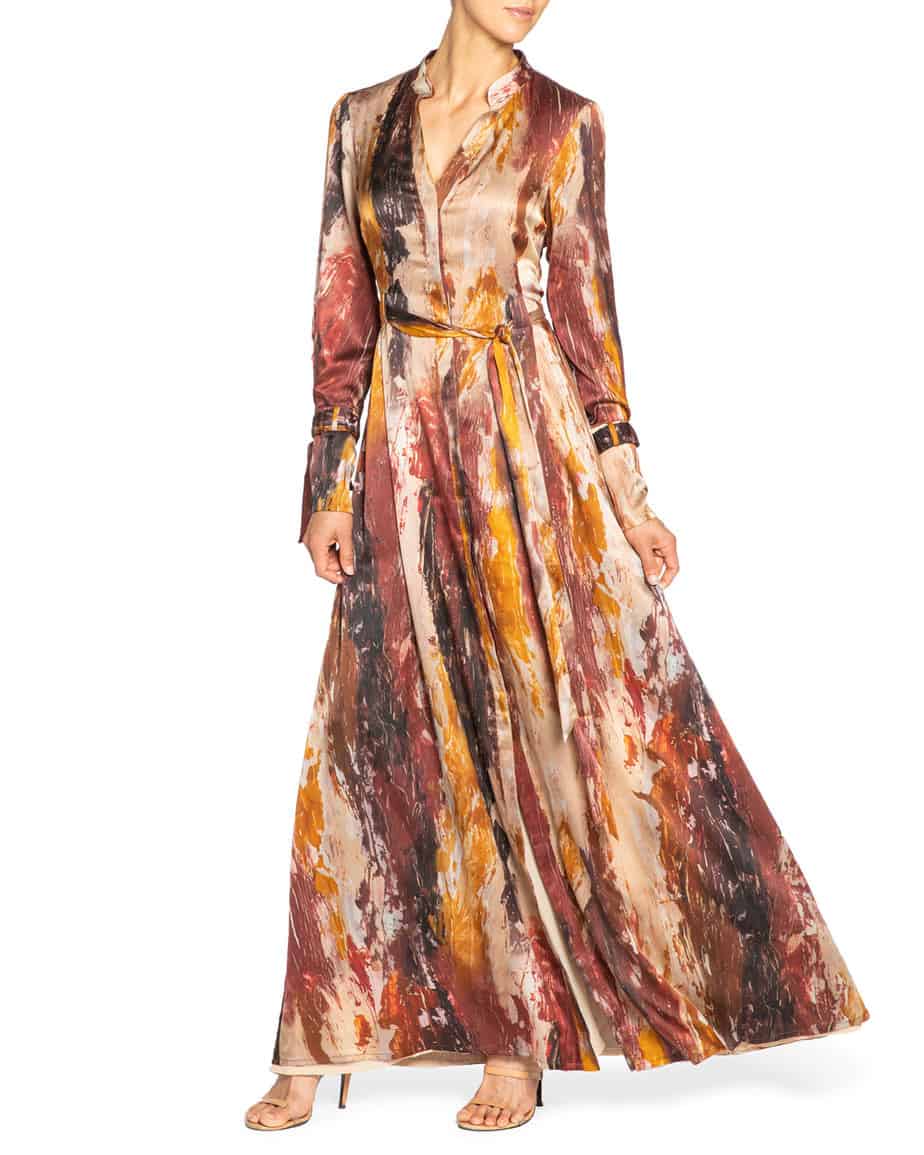 Style Suggestions:
Be a fabulous mix of tough and classy by layering a dark

denim jacket

over a pastel

silk shirt dress

. Boots will complement the look, as well as dainty short-heeled sandals.

Like it casual? Wear your silk shirt dress over skinny jeans. Black stilettos with criss-cross details add a sexy cool edge to the outfit.

Wear it with silk

palazzo pants

and be runway-ready for the day. Or wear it on its own with simple accessories and simply let your dress shine!
Pros
Instantly upgrade your look and wardrobe.

It makes you looked polished and put together.

Super-breathable and comfortable
Cons
The price can be pretty hefty.

Needs special laundry care

It is prone to sun and water damage (the sun makes it fade, while water leaves stains).
Here's another style that takes your sartorial choices to a whole new level: the lace shirt dress. It's romantic, and it looks nice and elegant. The lace shirt dress is often best worn for dressier occasions, like a wedding or a soiree, that does not require formal wear. But, with details like sleeves, a differently colored inner dress, strategically placed panels that hint at a bit of skin, the lace shirt dress is far from boring. 
Style Suggestions:
It's easy to look pretty with a pastel lace shirt dress. Pair it with more pastels to give a sweet vibe. A tiffany-blue lace shirt dress looks great under a long mocha trench coat, left open to reveal the sweetness beneath.

Love the Gothic look but don't want to go overboard? A black lace shirt dress with a more flowy cut, paired with black boots and a cream sling bag, gives just a touch of edge to your look.

Turn up the charm with a red lace shirt dress that just goes below the knees (or above, whichever you prefer). Neutral accessories make the fabric and the color stand out and guarantee to make heads turn.
Pros
Instantly upgrades your style.

Needs minimal to no accessories

It can be chic or casual, or both.
Cons
Lace is a fragile fabric, so extra laundry care must be done with a lace shirt dress., as with other lace garments.

It can get expensive, especially handmade lace. However, inexpensive machine-made lace looks good enough for less.

Sheer lace does not offer much coverage. A slip or an inner dress is a must for the more conservative.
For women with a long, lean frame, the long shirt dress works wonders to emphasize their height. Shaped hems, gathered waists, and belts help this style look less like a nightgown, though more comfortable cuts are also available for those who prefer a lot of movement with their legs. Long shirt dresses are perfect for a day walk or chic coverup, with a cute bikini underneath. We love vertical stripes on this style because it gives the illusion of height.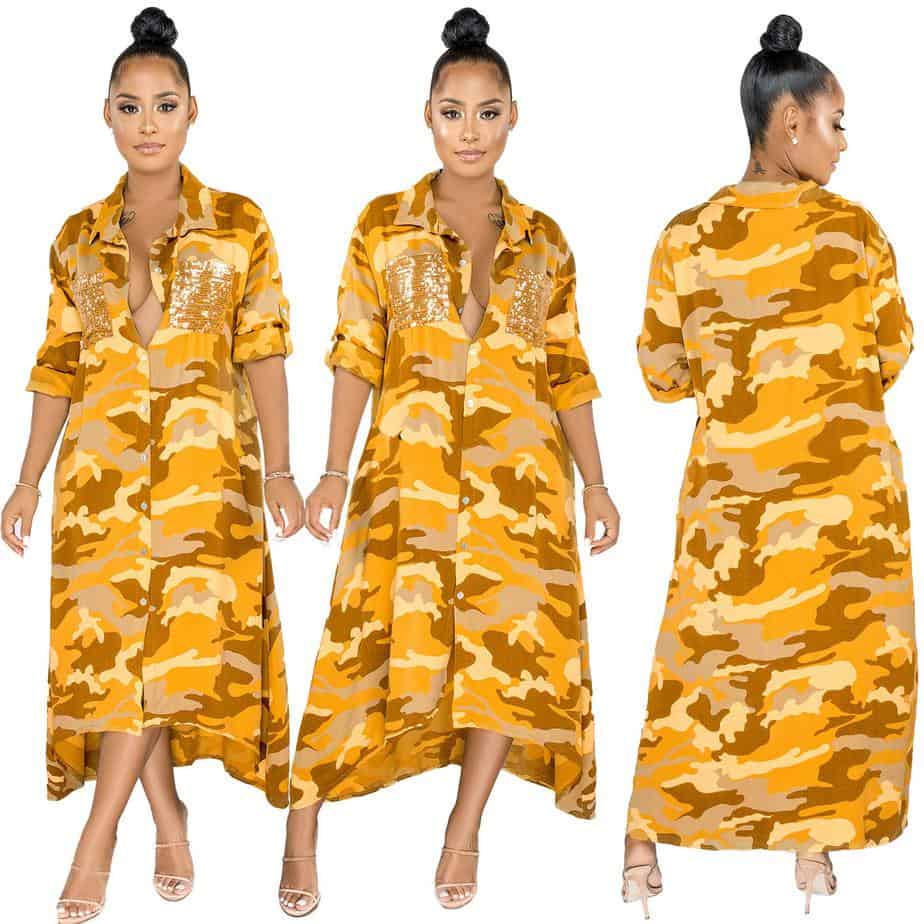 Style Suggestions:
Want to wear it long but still showcase your legs? Go for one with a high slit that reaches up to the style. Perfect for beach and pool parties before you take it off and reveal your swimwear or just for lounging. Pair it with flat sandals, and you're all set.

Leggings and jeans provide more coverage for your legs if you're less comfortable leaving them bare. High-heeled stilettos prevent the look from being frumpy. Roll up the sleeves for a relaxed vibe. 
Pros
Long shirt dresses offer more coverage for your legs and thighs if that's what you prefer. You would not worry about your dress riding up and showing a lot of skin.

It keeps your legs warm.

It's easy to look chic with a long shirt dress, and it is appropriate for less formal events or parties. 
Cons
It may prevent you from walking too fast. There's the possibility of tripping if the hem is floor-length. Instead, opt for one with a hem that skims your ankles. (Or wear it with heels to prevent the hem from sweeping the dirt off the floor or ground.)

It's unflattering for women with short stature, as it tends to drown them with the length.

It adds bulk to women who are on the heavy side.
A belted shirt dress allows women with straight body types to look like they have curves. And for women that are already blessed with tiny waists, it highlights their assets. Belted shirt dresses are great if you want to go for a sleek look. But, of course, the placement and belt type is crucial and the body type of the wearer.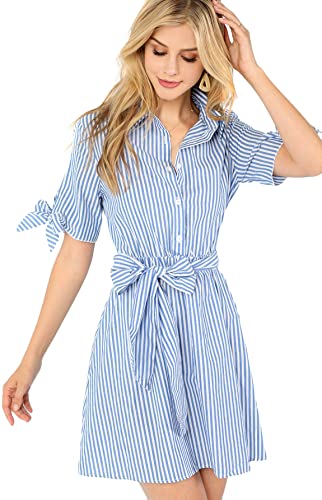 Thin belted dresses are perfect for women with larger busts. The belt emphasizes the waistline while focusing away from the bustline. Thick belted dresses are fabulous for ladies with average or small bust sized with defined waists. This style also works wonders for tall women. 
Curvier women with more bulk in the waist and hip area would benefit from a belted dress that's loosely secured (think: ribbon belt). In contrast, a shirt dress with a slightly lower belt placement helps women with short torsos to look more proportionate. Big buckles on belted shirt dresses placed strategically high on the waist also serve women with long waists better than other styles.
Style Suggestions:
Wear a

turtleneck top

under a belted shirt dress (preferably a long one) for extra warmth and plus points in the stylebook.

A

double-breasted

, sleeveless belted number looks extra chic when worn with white pants. Choose from slim pants, straight, or wide fit. You sure will look fashion-savvy in any of these choices.

Layer a cute cropped cardigan on a belted piece for cooler weather. 
Pros
It cinches the waist and gives the illusion of curves.

It helps the body to look more proportionate.

A classic piece that everyone can wear
Cons
The wrong belt type and placement make for an unflattering silhouette.

May restrict movement on the waist (especially for ones with thicker belts)

May dig into the skin if wound too tight.
More Ways to Wear Your Shirt Dress
Looking for more ways to style your shirt dress? Look no further!
Keep it interesting by unbuttoning a few buttons on top and wearing a contrasting top underneath. 

If you like a little cleavage to show, ditch the inner top and rock the outfit on its own.

A leather

moto jacket

automatically adds toughness to any shirt dress. 

Pair a classic white button-down with slip-on

black mules

and some oversized silver jewelry.

Wear it over your favorite jeans and tank top combo as a cardigan! Add a hint of athleisure by donning a baseball hat and running sneakers, or make it sexier with strappy heels. 

A long shirt dress with horizontal stripes with a crop top underneath looks good, too. A

black fedora

and flat,

criss-cross sandals

add to the laidback but still fashionable vibe.

A bishop-sleeved one with embroidery and reaches up to the knees nails the short and sweet look effortlessly. Ballet flats complete the dolly look, but boots or heels will do the trick if tough is what you want. 

A

dark blue denim shirt dress

can be office-appropriate, too. Belt it with a thin gold or nude belt, add a black blazer and demure flats, and you're ready for office politics.

Are you feeling daring? Unbutton it to become an off-shoulder top. Or slip on the other sleeve and wrap the other one around your body for a one-shoulder look. Tube tops optional.

Wear an asymmetrical shirt dress with a cape blazer, and heads will surely turn.
Our Top 3 Best Shirt Dress Options
It's hard to play favorites when shirt dresses give us a lot of dress ideas. From casual boho to semi-formal glam, shirt dresses are up to any style challenge there is. Here are our top three picks.
Linen shirt dress.

We love that it's fuss-free and cool to the body. 

White shirt dress.

What's not to love about this classic piece? We do promise not to spill anything on it, though!

Belted shirt dress.

In any length, it is a stylish classic that we can repeatedly wear and

not

look boring.
Frequently Asked Questions
Question: Is a shirt dress flattering for most body types?
Answer: Yes. The classic shirt dress looks good for most body types. Its variations, though, are adapted to different body types, so it would do you good to try on some different kinds before you decide.
Question: How can I avoid looking dowdy in a denim shirt dress?
Answer: It all boils down to accessories. Don't focus on one theme, like donning a cowboy hat, boots, and a red scarf around the neck makes you look a bit costumey and, therefore, dowdy. Instead, accessorize with only a few elements. In this case, ditch the hat and the scarf, and leave the boots instead.
Question: Do I need to iron my linen shirt dress?
Answer: Yes and no, though linen is notoriously hard to iron (unless it's dampened a bit) and gets creased easily. Creases are part of linen's natural charm; it complements its soft drape.
Question: Can I wear my long shirt dress trench-coat style?
Answer: Yes. If the weather is getting a bit chilly but not cold enough to don a real coat, you can layer your shirt dress over a blouse and skirt or a blouse and pants combo.
Question: I think my silk shirt dress looks like sleepwear. Any suggestions on how to upgrade it?
Answer: Wear it with cigarette pants in a solid color and a statement necklace. Or layer a waistcoat on top of it, and tie the look together with half-boots. No one would be looking at you like you just jumped out of bed!
Question: I want to wear a long shirt dress, but I am petite. How do I get away with it?
Answer: Choose a style that is not loose or oversized. Pick out one with long side slits so that your legs can peek underneath. For prints, big ones will overwhelm your petite frame, so stick with small prints that are smaller than your fist. 
Our Final Thoughts
Shirt dresses are fuss-free and easy to style and also great for matching with other items in your wardrobe. If you are a fan of layering, shirt dresses will never disappoint — yet they can still be outstanding enough to wear on their own. 
If we had to pick just one shirt dress from this list, it'd have to be the belted shirt dress. Flattering to almost all body types and easily dressed up or down, it's a versatile and chic dress that would be perfect in anyone's wardrobe!
Be it belted, loose, printed, or plain-shirt dresses offers plenty of options for the style maven as well as a laid-back chick. Comfort and style is a much-lauded feature of shirt dresses, and we can't praise this style enough.
Our ideas and options will help you wade through a sea of choices when wearing shirt dresses. Now that we have filled you in with information about shirt dresses, it's time to hit the stores… or fill your shopping cart online!