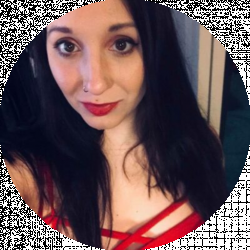 Latest posts by Stephanie Jensen
(see all)
When getting dressed, do you first reach for a blacktop? If so, there's a reason why. The color black is said to increase confidence compared to other colors, especially when going to a job interview or when out on a date.
There's a science behind that. The color black makes you look leaner. This is also a great color for petite women since it makes you look taller.
But there's one issue with the black blouse: they're common and can look pretty plain if you don't style them well. What are ways to make black blouses look extravagant and not simple?
What to Look for in a Black Blouse
The perfect black blouse outfit starts with finding the right blouse. Here are some qualities to look for in your next black blouse:
Versatility, so it can be worn with many outfits
One that flatters your figure
One that has textures, prints, and embroidery to create a more interesting look
Picking the right shade of black (yes, there are more than one)
Choosing the right style (which we will cover next)
Wearing trending black blouses
Black Blouse Shirt Styles to Check Out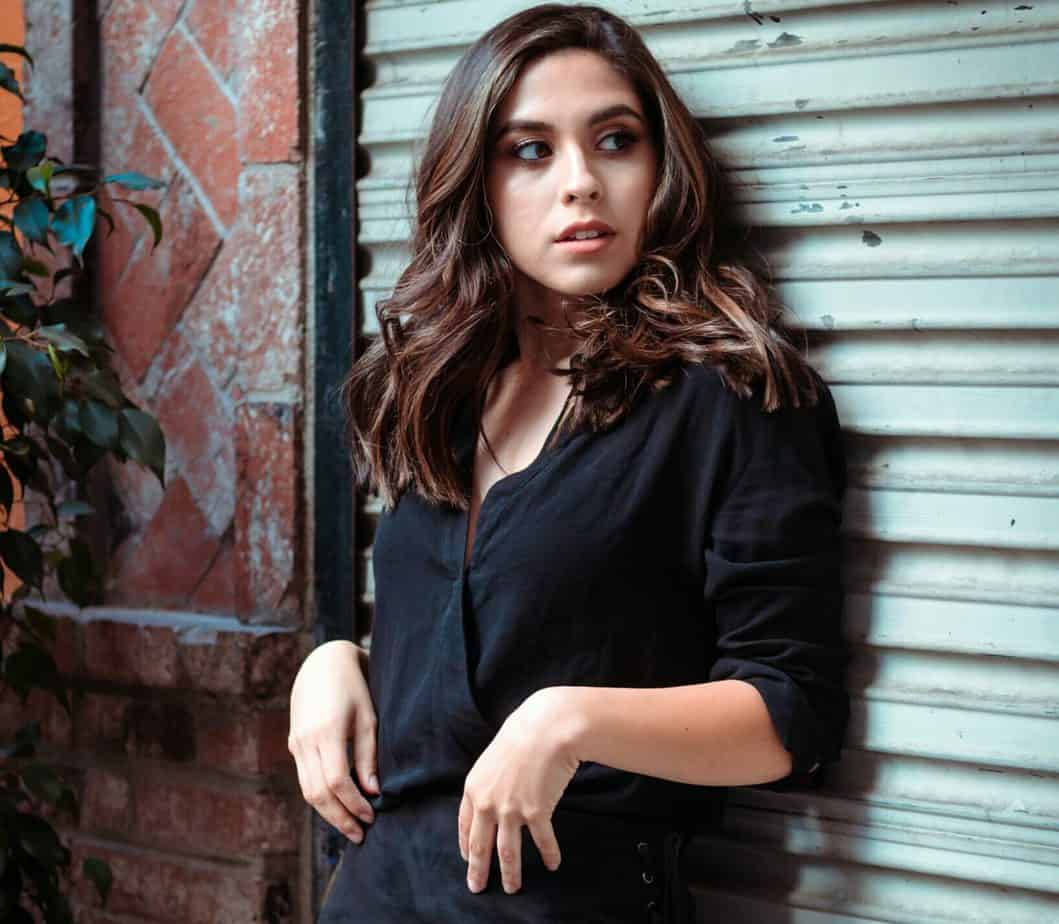 Collar Styles
You can find black blouses with a variety of collar and neck styles. Some popular options include:
Boat neck
High-collar and turtleneck
Crew neck
Square
U neckline
Scoop
Gathered
Cowl
Strapless
Keyhole
Off-the-shoulder
Halter
One-shoulder
Asymmetrical
Cardigan
And even more
Lace and Textures
You don't have to choose only solid black blouses. You can find many blouses that are embroidered with lace. There are also black blouses that feature different textures and fabrics. These blouses can look sultry but offer minimalist features to make them versatile.
If you want something more dramatic, opt for sequins or anything that makes your blouse shine.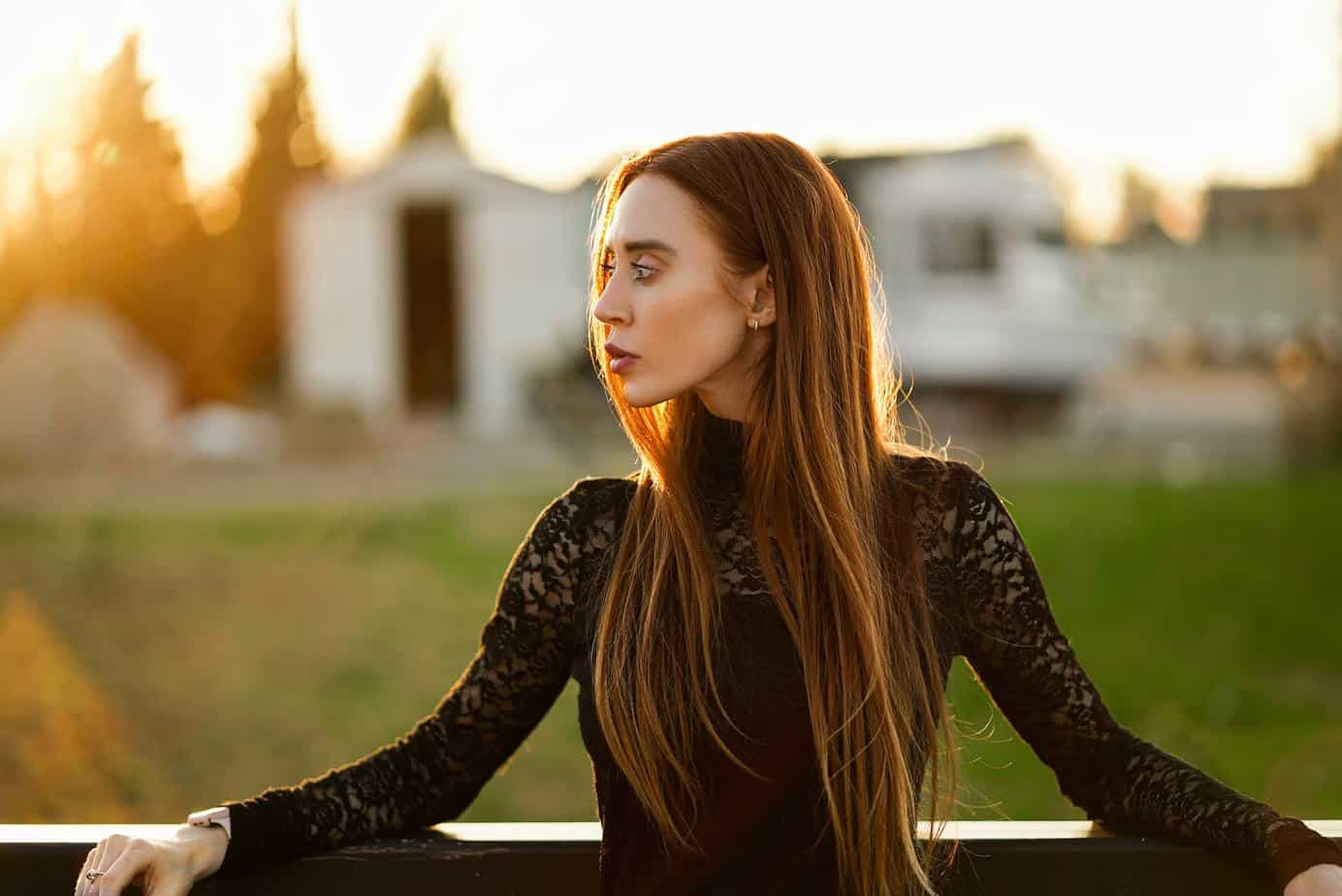 Black With Different Colors
You don't have to choose a black-only blouse. Choose a black blouse that also features other pretty colors in the design.
Some colors that look great with black include gold, brown, rose, navy, white, gray, beige, and green.
In addition, you can match other clothing and accessory items of these colors with black. We will provide some examples of outfit inspiration later in the article.
Designer Brands or Not?
When shopping for clothes, it's normal to shop from your favorite brands. But do designer clothes really make that big of a difference?
Buying designer-brand clothing is not only a matter of quality but also a matter of design preference. Every designer has their own unique touch that many fashionistas love.
If this isn't a hit-or-miss for you, then you can get away with not wearing designer brands. But you should still keep quality in mind. Research great brands and read reviews before purchasing clothes.
Don't Forget the Back
When it comes to picking out blouses with designs, people tend to forget about the back.
The back design can change the entire style of a blouse. There are many great back design examples, such as the open back, slit, sheer, boat, V-backline, and anything with strings and strips that will easily take your blouse up a few notches.
Patterns
Patterns not only look awesome but can breathe life into any outfit. Stripes, polka dots, and plaid are common examples. Some other stylish examples include floral patterns, paisley, geometric, stars, color block, and hearts.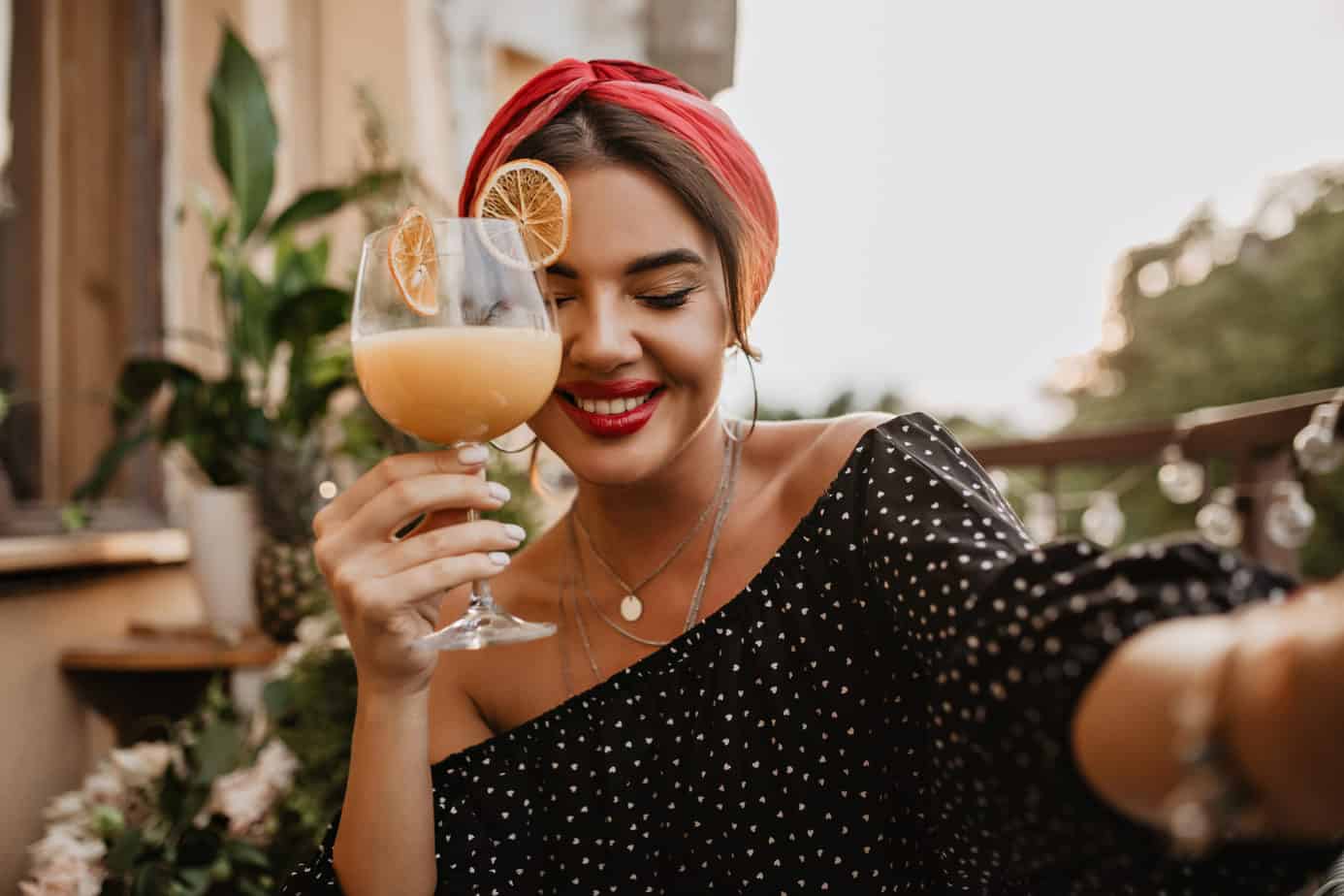 Sleeves
Sleeves can famously impact the style of your shirt. You'll also want to pay attention to sleeve type and length. Common sleeve lengths include:
Tank top/sleeveless
Half-sleeve
3-4 sleeve
Full-sleeve
There are also many fashionable types of sleeves. Some examples include:
Batwing
Angel
Bishop
Bell
Cape
Cap
And even more
Shirt Length
There are many black blouse lengths, from the shortest crop top to the longest tunic. The shirt length you choose not only impacts the outfit but some shirt lengths look better on certain body types.
Some blouse lengths are better for certain occasions. For example, wear a long tunic to the office or out at an exquisite event. Wear a short blouse or crop top during casual occasions, such as a night out with friends.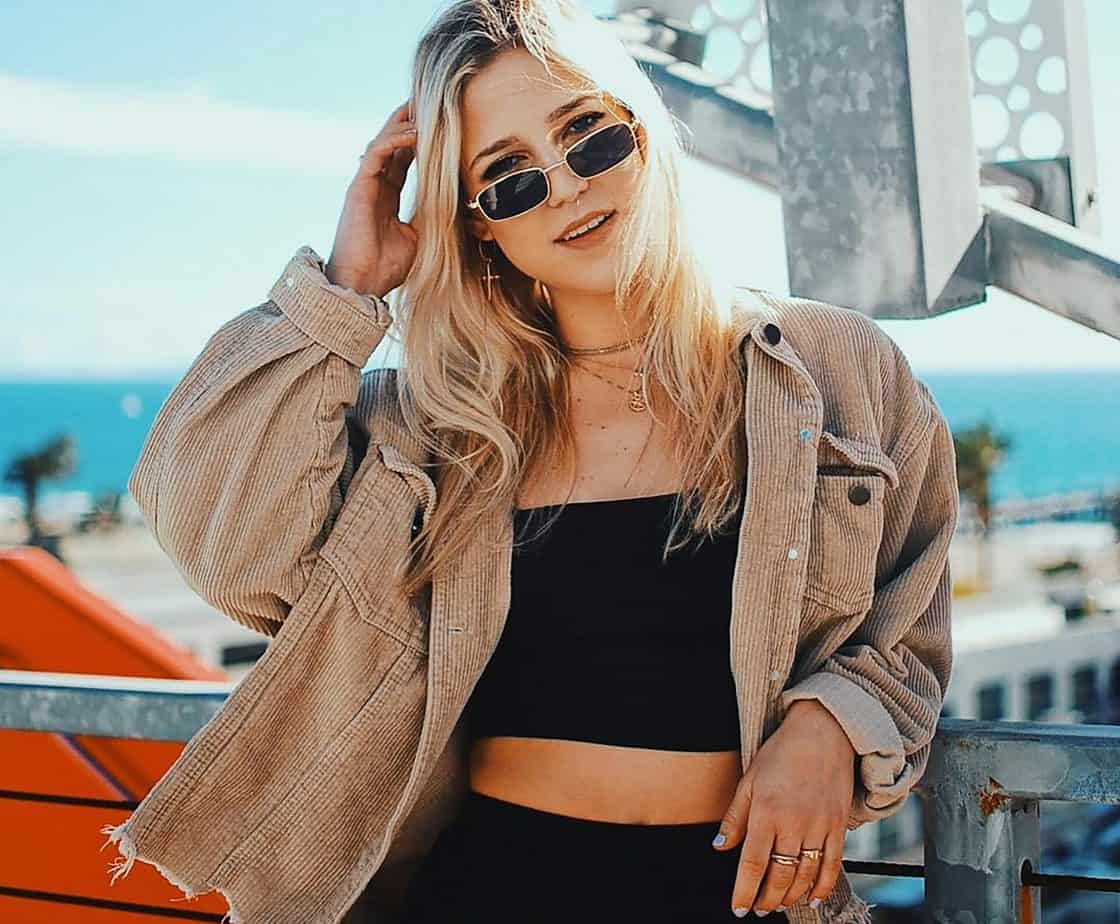 With that being said…
Occasion
One of the best aspects of the black blouse is you can find a blouse for just about any occasion. If you plan on wearing black to a specific occasion, you should be mindful of the blouse you wear.
Crop tops are best for parties. For a formal occasion, be sure to choose a well-tailored blouse that offers plenty of coverage.
Fabric
You can find black blouses in a variety of different fabrics. The fabric you choose can impact the style in more ways than you can imagine. For example, a cotton blacktop will look casual while a silk black blouse will look exquisite.
Some common materials you'll find include:
Satin
Lace
Velvet
And even more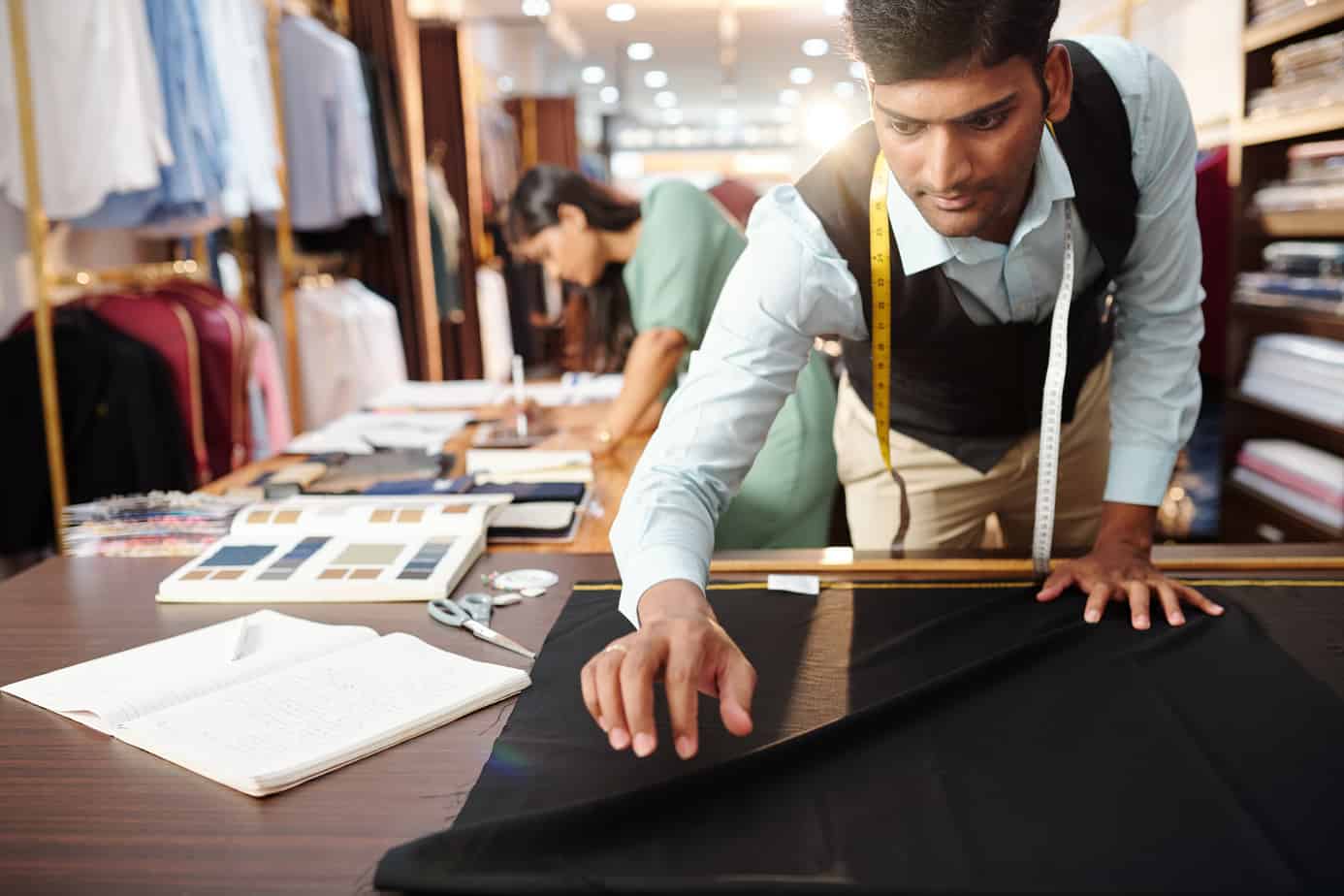 Trends
While you don't always have to follow trends, knowing what's in and out can help you find the best blouse. Sporting the latest blouse trends will make you feel confident and you'll look beautiful, no matter where you are.
What if there's a black blouse that you've had for years that you want to wear? Again, you don't always have to follow trends. As long as the blouse has a great design and you style it well, you'll still look amazing.
This is why many women simply choose black blouses because they're always attractive and match with just about anything.
Black Blouse Outfits We Love
Black and Green
Remember our section on matching black with colors, and we said you can match a black blouse with different colored clothing items and accessories? Look at this black and emerald green color combination as the perfect example.
The Instagram page @golden_ladies_style shows off this cute silk black blouse with a long green skirt. Finishing up with a straw bag and black sandals, this is a cute outfit for spring and summer. And because it covers well, it's perfect for the office.
Black Puffy Sleeves
A great way to take a simple black blouse and make it look amazing is by getting creative with the sleeves. @rebekabarath sports a Victorian-inspired black blouse with puffy long sleeves and a turtleneck eyelet neckline.
She pairs this outfit with tan slacks and black loafers. She's also carrying an oversized black bag. This is a gorgeous yet simple outfit that's perfect for the office.
Retro Chic
You can find black blouses that fit all styles, including vintage styles. The @bellepoque.fans page shows an outfit from @oh.thats.scarlett. I can't tell if it's a black blouse or dress, but the blacktop is retro with a white collar and adorned with red floral embroidery. She matches the top with a black skirt with cute 50s-style accessories, makeup, and a lovely retro hairstyle.
Sporty and Stylish
I've been obsessed with athleisure lately. That's why I love this outfit from @susanna_suco. A black blouse drapes over an olive sports bra. She matches this outfit with high-waisted leggings, olive rain boots, and a designer black purse. This has to be one of my favorite outfits on this list!
Pattern Perfect
Remember how we said a simple pattern can amp up an outfit? @planetbardot proves this with this ensemble that's ideal for the office and a night out. She wears a button-up floral long-sleeve blouse with a black skirt and wedges. She looks like she walked right out of a boutique. So stylish!
Witchy Woman
I see a blouse like this and I get serious witchy vibes! This half-sleeve black blouse has a white lace collar. It's both fashionable and quirky, though you can easily style it. The model is wearing the blouse with jeans and it still looks classy. The blouse is sold by @thebeaverboutique.
Low Neckline
If you want to wear a black blouse that's more sultry, definitely opt for one with a lower neckline. @digna.e.medina looks fierce in this V-neck black blouse with a statement necklace. It looks like she's wearing the outfit with white jeans, but you can wear just about any pants with this outfit.
Patterned Sleeves
This is a top by @e_f_boutique. The top itself is slim but the sleeves are puffy with a black and white pattern. The model is wearing the top with jeans, making this blouse extremely versatile. It's a stylish and unique top that's sure to turn heads.
From the Office to the Evening
If you're looking for a versatile outfit that will look great from the office to the evening, definitely look into an outfit like this. The model is wearing a long-sleeve and flowy black blouse with a red maxi skirt, chunky black heels, and a gold bag. This is definitely a fashionable look for all occasions. Posted by @almeemfashion. The model is @alaaa_essaam.
FAQs
Question: Is There a Difference Between a Blouse and a Top?
Answer: When it comes to clothing you wear on the top part of your body, you may have heard it called both a "blouse" and a "top."

Is there a difference? Blouses are very specific. They're loose-fitting fabrics with a feminine appearance. Many debates if blouses button-down or have collars. Tops are the broadest term and refer to any clothing type on the top part of your body.

Me personally, I call any formal-looking top a blouse. Every other top is a shirt to me. But that's just my opinion.
Question: What's the Front of a Blouse Called?
Answer: When shopping for a new blouse, you may see the term "bib." This refers to the front of the blouse. The bib usually starts below the neckline and extends down to the waist part.
Question: Why Is the Blouse an Essential Part of a Woman's Wardrobe?
Answer: Why do so many women wear blouses? Why is it an essential part of any wardrobe?

To better understand this, let's look at the origins of the blouse. At the beginning of the 20th century, women started wearing blouses more frequently when they entered the workforce. From here, blouses grew in popularity.

Why do so many women love blouses? They're made with lighter fabrics, so they're more comfortable. Many blouse styles look flattering on all body types, so any woman can find a blouse that looks amazing on them.
Question: Can Men Wear a Blouse?
Answer: Blouses are typically more feminine. But if you're a guy and you love that look, then flaunt it! More men's clothing companies are making blouses for men because of the light, comfortable fabrics and airy style. But for formal wear, men usually wear button-down shirts.
Question: Can You Wear Blouses for a Formal Occasion?
Answer: Blouses are one of the tops commonly seen on formal occasions. You can also wear a blouse to the office since they usually follow dress codes.

However, some blouses are flashy. Some show your shoulders, some are low-cut, and others expose your back. These usually aren't acceptable for a formal occasion or for the office.
Question: Are There Other Names for a Blouse?
Answer: Specific types of blouses may go by their appropriate name. For example, long-sleeve blouses made of thicker fabrics are called sweaters. Longer blouses are typically called tunics. Blouses with high necklines are called turtlenecks. On the contrary, blouses with low V-shaped necklines are called V-necks.
Question: Is It Bad to Wear a Sleeveless Top?
Answer: This depends on the occasion. If you're at the office, most workplaces don't allow sleeveless tops. But if you're at a party or are on a date, there's nothing wrong with wearing a sleeveless top!
Do You Need More Clothing Ideas?
Black blouses aren't the only stylish examples of blouses you can wear. Blouses are a classic clothing option that is always in style. However, the blouse fabric you choose can impact the style of your shirt and how it feels while wearing it.
Take silk as an example. Silk is a tough fabric that still feels weightless. The material is flowy, making it one of the best choices for blouses.
Do you need some silk blouse recommendations? Here are some of our favorite silk blouse ideas.
Bottomline
A black blouse is a staple in many wardrobes because they're easy to style and are a great option if you're not sure what to wear.
Because of this, it's integral you always find the right blouse. All blouses have different cuts, collar and neck styles, and even varying sleeve types. You don't have to choose solid black blouses — there are patterned black blouses and even blouses with lace and embroidery. Use this advice to buy a stylish black blouse!