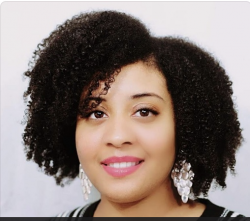 Latest posts by Candis Pope
(see all)
When the temperature begins to drop, you'll know it's time for cowl neck sweaters. These comfy shirts are such stylish yet cozy piece of clothing. However, they're not your average turtleneck. The design is a bit different, so you may not know how to style them.
If that's the case, you're in luck. This guide includes a few ideas that will help you put together a gorgeous ensemble. Also, if you have questions about cowl neck sweaters, there's a frequently asked questions section below. 
Are you ready to learn more about how to look cute in your cowl neck? If so, just keep reading.
Cowl Neck vs Turtleneck What's the Difference?
Although turtlenecks and cowl neck sweaters are often confused, they're sort of different. Turtlenecks have a fitted neckline and stop one to two inches below the chin. They're very sleek, form-fitting shirts that are great for the fall. It's a good idea to wear turtlenecks if you have narrow shoulders, a long neck, a short torso, or an oval-shaped face. 
Cowl necks, on the other hand, have a looser fit. The fabric around the neck area drapes down to showcase the neckline. 

They're great for cold weather, too, and include more fabric. They're ideal for those times when you want to feel comfy and cozy. In most cases, cowl neck sweaters are made from knit fabric. 
Furthermore, cowl necks are good to wear if you have a large or small bust, a broad bottom half, or a long neck.
However, no matter what your body shape, feel free to wear either one. Both pieces are classic shirt designs that will keep you warm during the fall and winter.
What Are Cowl Neck Sweaters Made Of?
Well, cowl necks are made from a variety of fabrics. Most often, they consist of a knit material. However, the fabric used depends on the designer of the sweater. 
In most cases, they're made from wool, cashmere, or cotton. All of these fabrics are soft and warm. But if you prefer cashmere to wool, or you like cotton clothing better, go with the material that you enjoy best.
How to Style a Cowl Neck Sweater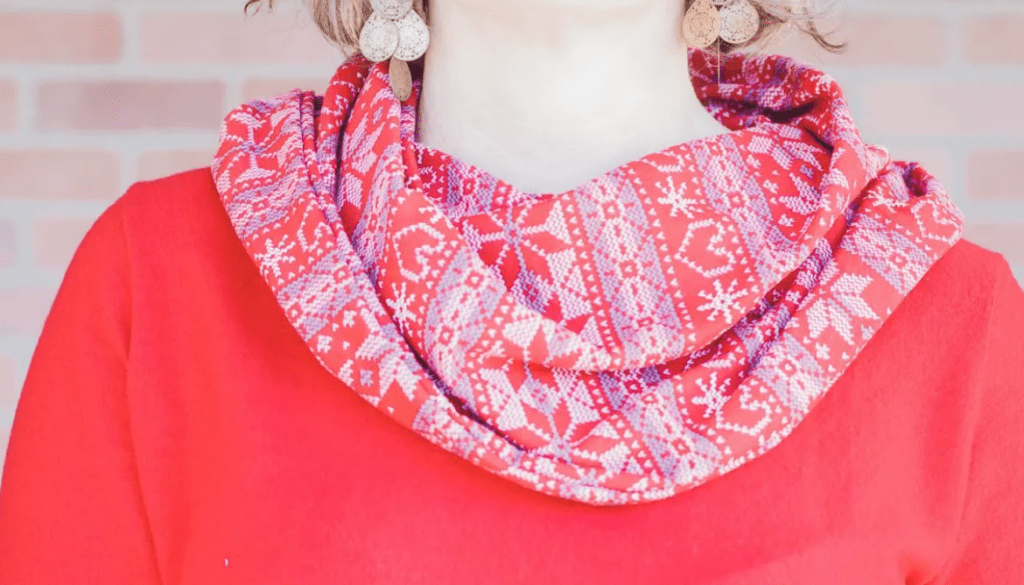 This section is the exciting portion of this guide because you may be curious to learn how to style your cowl neck sweaters. Well, here are some of the pieces that I wear with cowl neck sweaters to create adorable outfits:
Skinny Jeans
Nothing pairs well with cowl neck sweaters like skinny jeans. These two are literally a match made in heaven. The contrast between the two is what makes them work so well. Of course, the slim fit of the jeans gives you a sleek, uniform look. But the big, oversized style of the cowl neck complements it to create a beautiful ensemble. This outfit is perfect for a day out with friends, running errands, or a coffee date.
Leggings
If you thought that cowl neck sweaters and jeans are a good match, leggings are an even better match! Cotton leggings match well with cowl necks for a comfy, casual look. You can pair the outfit with simple footwear, like Vans or tennis shoes.
On the other hand, you can take your style up a notch by wearing a different style of leggings. For example, pairing your sweater with leather or liquid leggings gives you the opportunity to dress it up. Style the outfit with stilettos or high-heeled boots, and you'll have an elegant look.
With a Vest
Cowl neck sweaters and vests look great together. However, you have to be careful with this ensemble. If you want to wear a vest with your sweater, find a cowl neck that has a sleek, thin design. If it's too bulky or includes a layered design, it won't look right with the vest. Find a standard cowl neck sweater that has most of its fabric around the neck. It'll look so good combined with your vest.
With a skirt
Cowl neck sweaters look fantastic with skirts. You can wear them with a short skirt or a long, form-fitting skirt. Imagine wearing a short, corduroy skirt with stockings, boots, and your cowl neck sweater. So cute! It's the perfect look for fall. 
You can even upgrade your style by pairing the sweater with a different skirt. A sleek, long skirt will look good paired with your cowl neck and high heels.
As a Dress
Did you know there are cowl neck dresses? They are adorable and make the perfect outfit for times when you want to change up your style. In most cases, they're made out of soft material and are ideal for autumn. You should pair them with leggings or stockings for extra warmth. Not only that, but you can wear almost any style of boot with these dresses. Put on stiletto boots, ankle boots, or UGGs. Whichever you choose is up to you. It all depends on your mood.
With Ripped Jeans
When you want to make your outfit look a little edgier, wear ripped jeans. They're the perfect clothing item to combine with your cowl neck sweater. During the fall months, when it's not too cold, you can get away with wearing ripped jeans. They help to give your outfit a more fashionable look.
Occasions for Cowl Neck Sweaters
You can wear cowl neck sweaters in any way you'd like. They're made for nearly every occasion. Below are some of the best places to wear cowl necks:
Work
You can't go wrong with wearing a cowl neck sweater to work. It's the ideal piece for business casual wear. Pair it with dress pants or a skirt. A cowl neck makes it easy for you to go to work and look presentable but also feel comfortable. 
Casual Outings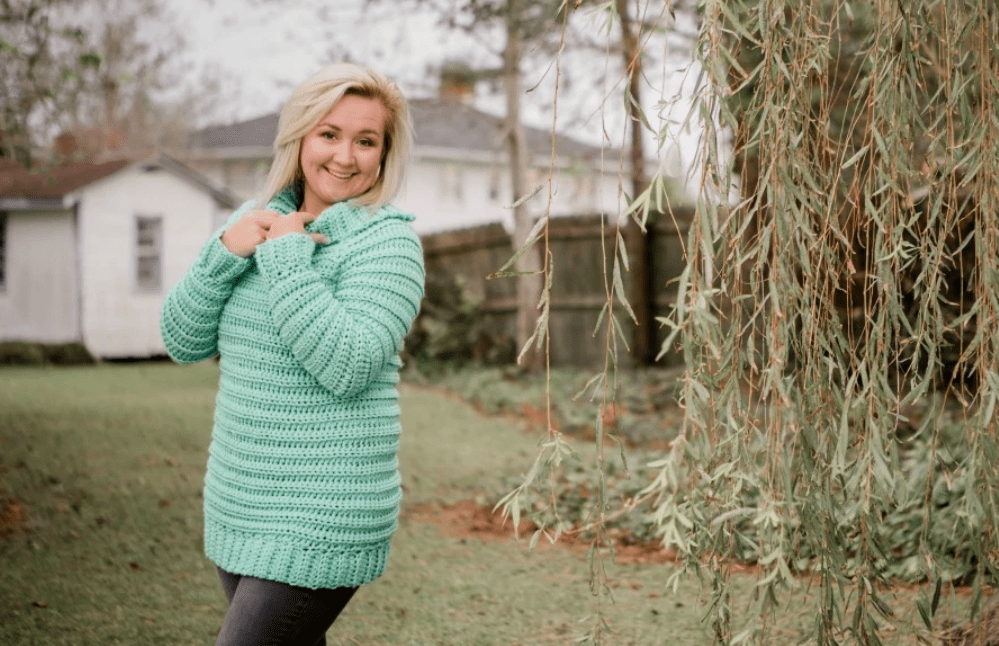 Cowl necks are the perfect "throw-on" piece. When you get a call from a friend to go out for lunch, put on your cowl neck sweater. If you have to run an errand, put on your cowl next sweater. No matter what you have to do or where you're going, this piece can go with you. 
It's such a versatile article of clothing. What makes them so special is that they combine comfort and style. They're not plain, long-sleeved shirts. In most cases, cowl necks are knitted with beautiful fabric and have a gorgeous, detailed design. That's what makes them ideal for a variety of situations.
Business Functions
Do you have a business meeting to attend? Are you going to a conference? What about church service? No matter which of these events you're attending, you can feel confident wearing a cowl neck sweater. It offers such a presentable look. You won't feel like you are underdressed when wearing a cowl neck. As long as you take time to pair it together with another decent piece of clothing, you'll look good. It's a win-win!
Frequently Asked Questions About Cowl Neck Sweaters
Chances are, you may have several questions regarding cowl neck sweaters. If so, check out the frequently asked questions below to get some of your inquiries answered: 
Question: When Should I Wear a Cowl Neck Instead of a Turtleneck?
Answer: Well, that all depends on the look, you're going for. Since cowl necks consist of more fabric around the neckline, it's not a good shirt to wear with a necklace. Other people won't be able to see the jewelry. So, if your goal is to accentuate a necklace, wear a turtleneck instead.

The same goes for large earrings. If you have large chandelier earrings that you want to wear, it's best to do so with a turtleneck. You can pull it off with a cowl neck sweater too, but depending on how it's made, you may find that the sweater collides with the earrings. Some cowl necks include lots of fabric, and if your earrings are huge, they may not pair well together.

In addition to that, turtlenecks are best for a sleek style, while cowl necks are for a loose-fitting look. For instance, if you want to wear overalls or a leather jacket, you'll have an easier time doing so with a turtleneck. On the contrary, cowl necks make it a bit difficult to pair with certain clothing pieces because they are bulkier.
Question: Are Cowl Necks Only for the Fall and Winter Months?
Answer: Yes, you definitely want to wear these during fall and winter. Most cowl neck sweaters are long-sleeved and contain lots of fabric. That doesn't bode well with spring and summer. Yes, some cowl neck sweaters have quarter-length sleeves and are made of thin material—but even those are designed for cold weather. Of course, you can always wear what you want, when you want, but it's best to keep cowl neck sweaters in the closet until autumn.
Question: Are Our Cowl Neck Sweaters for Casual Wear Only?
Answer: No, they're not. Of course, they're usually paired with casual outfits. But you have the option to dress them up. Essentially, cowl necks are what you make them. So, if you want a sophisticated look, then you can pair your sweater with a pencil skirt. However, if you're in the mood to dress casually, pair it with jeans.
Question: Are Cowl Neck Sweaters Expensive?
Answer: No, they're actually affordable. You can find cowl necks in nearly every retail store and online. Just keep in mind that the price you pay depends on the retailer. There are some stores that will sell them at a higher price. However, that's typically because of the quality or the brand. 

However, you can find reasonably priced cowl neck sweaters from stores like Target and Old Navy. Unless you make a purchase from a name-brand designer, you shouldn't have to break the bank for a cowl neck sweater.
Question: How Do I Maintain a Cowl Neck Sweater?
Answer: The upkeep for cowl necks is quite simple. Unless the instructions on the sweater say to handwash or dry-clean it, cowl necks can be washed in the washing machine and put into the dryer. You don't have to worry about taking extra precautions with them.
Not only that, but thick cowl necks may not have to be ironed. Because of their plush fabric, they don't hold wrinkles. But of course, thin cowl neck sweaters might become wrinkled and need to be ironed. If that's the case, be sure to follow the instructions on the tag before doing so.
Final Thoughts on Cowl Neck Sweaters
Honestly, you can't go wrong with wearing a cowl neck sweater. It's such a simple piece, but there's so much you can do with it. Whether you're in the mood to dress up or down, cowl neck sweaters are the perfect pieces to play around with. Hopefully, these style ideas will help you with your wardrobe. You may be surprised to learn that you have a lot more clothing items to mix and match than you realize!
Recommended Reads: