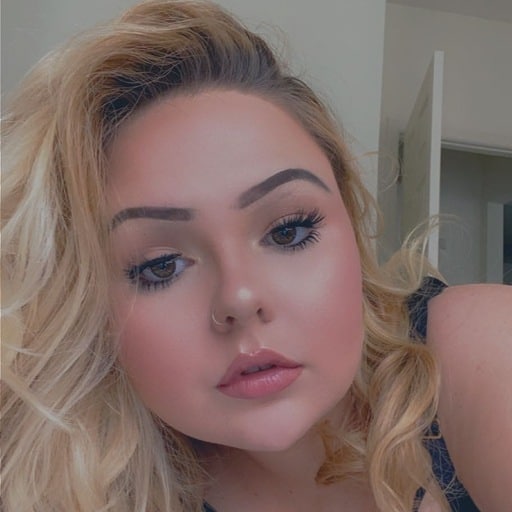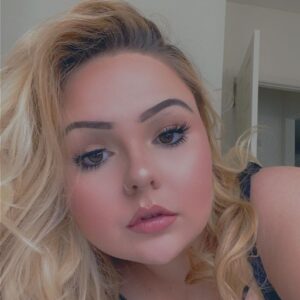 Latest posts by Annalise Swain
(see all)
Your rehearsal dinner is the first formal party of your wedding festivities, and your rehearsal dinner gown will most likely be the last garment you wear before saying "I do."
Your dinner attire will set the tone for your wedding weekend, whether you're planning a casual outdoor wedding or a fancy formal wear occasion.
Allow your own style and wedding to influence your choice process while selecting the right rehearsal dinner gown.
Delicate and light materials like linens and crocheted lace are ideal for a summery or vacation wedding, but luxurious silk designs, embroidered fabrics, and floor-length dresses are ideal for a winter wedding.
What is a Rehearsal Dinner?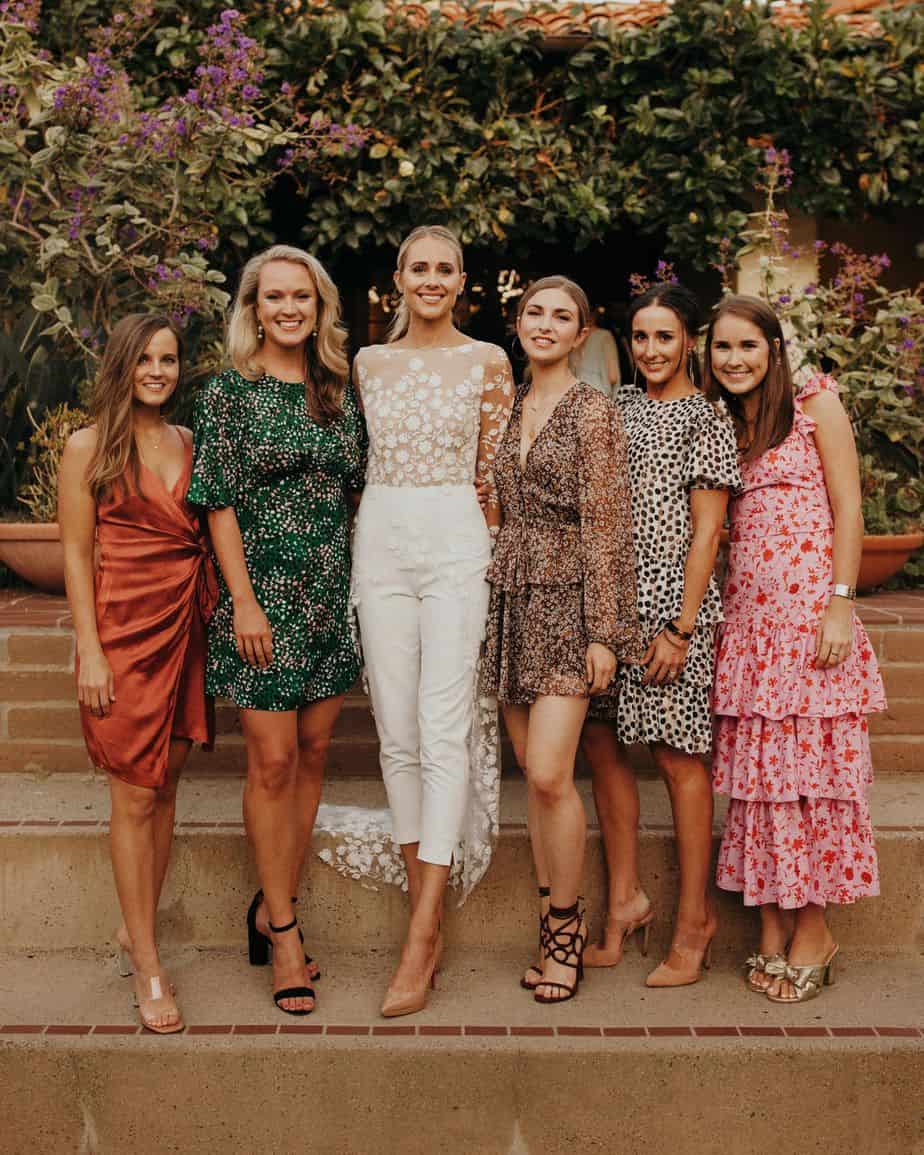 The rehearsal dinner may appear to be an opulent affair in which everyone is dressed to the nines and must remember which fork is for salads and which is for supper.
In reality, it's just a social affair of the soon-to-be bride and groom's relatives and friends to celebrate before the big day, so to speak.
The rehearsal dinner allows the bride and groom's closest friends and family members to get to know one another if they haven't previously.
If they've previously met, the rehearsal dinner allows everyone to dine as one large family with the soon-to-be newlyweds before they take the plunge and make that extended family official. Of course, the rehearsal dinner has its own set of pressures, so having a basic notion of what to expect is a good idea.
What Happens?
If the bride wishes to read a poem to her maid of honor during the rehearsal dinner, she may do so. Things will probably be quieter, and she will have more time.
The couple could also wish to play some of their favorite songs that remind them of their love, even if they don't fit in with the wedding theme.
The toast is one of the most popular activities at a rehearsal dinner. The best man follows the host, who is generally the groom's father, with a toast. After then, the floor is open to anybody who wants to make a toast.
For the rehearsal, video presentations showcasing the bride and groom's life before and after they married are also a good idea. Everyone may "ooh" and "ahh" over how adorable they were as children and how happy they are today.
Who Gets Invited?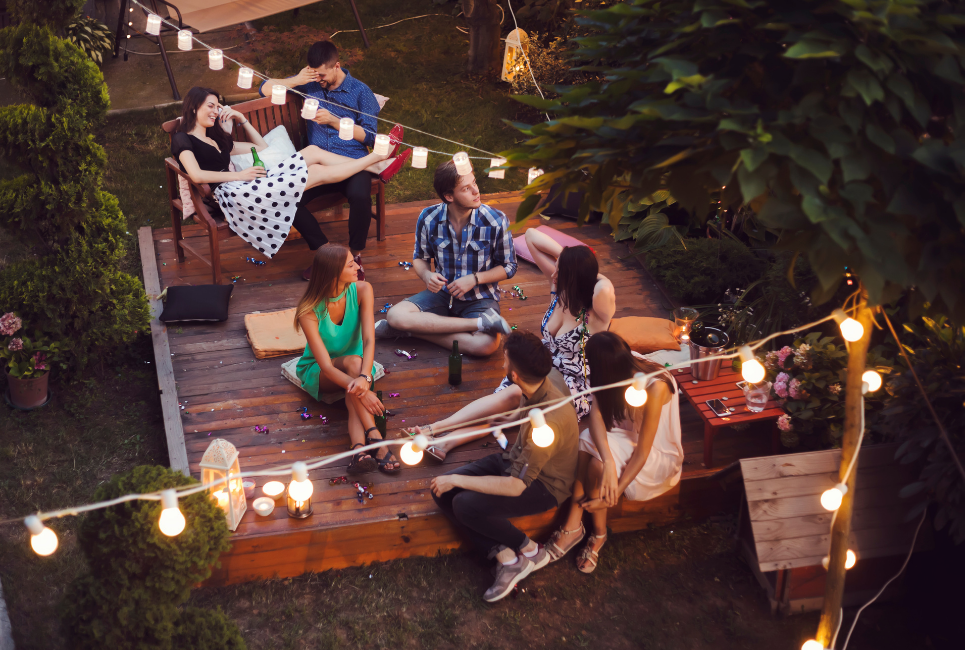 The rehearsal dinner should include all members of the bridal party, including plus-ones, in addition to the bride and groom. The following is a list of people who should be invited to the dinner:
If you're inviting the flower girl or ring carrier to dinner, make sure their folks are also invited, even if they aren't at the bridal party.
– Close friends and family.
– The bride and groom's parents and grandparents.
– Any siblings who are not in the wedding party, as well as their plus-ones.
How to Invite Your Guests
Never presume that folks will realize they've been invited to your rehearsal dinner without receiving a formal invitation. You don't have to pay for formal invites to be printed if you don't want to.
A simple word-of-mouth invitation will do, especially in instances when the guestlist for the rehearsal dinner is likely to be limited.
The optimal time to send out rehearsal dinner invites is three weeks before the dinner date after everyone has RSVP'd to the real wedding. This way, you'll know for sure who'll be attending and who will be a member of your wedding party.
If you're struggling to find the wording of your invite, it may read like this:
Mr. and Mrs. John Andrew Smith request the pleasuredres of your company at the Rehearsal Dinner for Jane Davis and John Smith Tuesday, the fourteenth of September two thousand and twenty-one at five o'clock AQUA by El Gaucho 2801 Alaskan Way Seattle Washington.
Tips to Choosing the Perfect Dress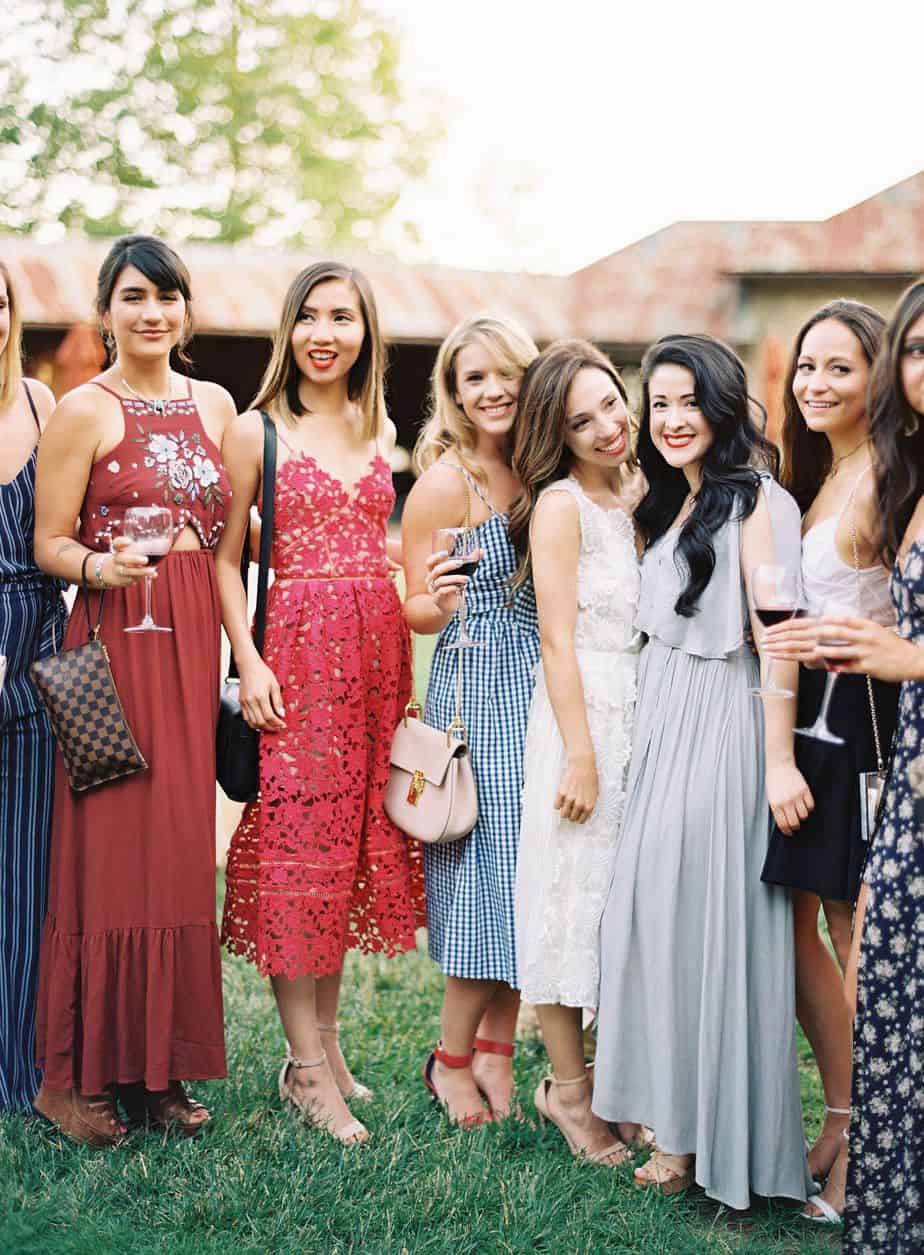 The rehearsal takes place before the formal walk down the aisle. With a wedding to organize, deciding what to wear to your rehearsal dinner may easily be overlooked and become stressful. But it doesn't have to be that way. We've compiled a list of helpful hints to assist you in finding the right dress!
Choosing the Color
It's enjoyable to wear a small white dress as a precursor to the approaching party, depending on the season. While you may and should wear white to your rehearsal dinner, especially if you're having a non-traditional wedding, you don't have to.
Light blues and pinks are also popular choices for weddings. You may also make it more interesting by using a strong pattern.
Choosing the Style
For a formal event, use a long gown or trim a bridal gown into a short white gown. If you're going to a restaurant, a colorful cocktail dress is ideal. Pair your dress with a cool denim jacket if you're going to a BBQ or anything more relaxed and informal.
Maybe you're more of jeans and T-shirt sort of gal, and dresses aren't your first choice. Consider textures and different styles, such as a jumpsuit or a billowy top with leather leggings, in this scenario.
Experiment with a fresh look. Be bold, experiment with what you know works for your body type, and always listen to that tiny voice in the back of your head and wear what makes you feel the most comfortable!
Choosing Shoes
Don't murder your feet the night before when it comes to shoes. Choose a shoe that isn't the same style as the one you'll be wearing to the wedding. If the rehearsal dinner will be held outside, wear a wedge and don't be scared to wear flats.
Choosing Makeup and hair
Oftentimes, couples forget that this is a night full of photographs, and you want to look your best for the camera. Make sure your hair and cosmetics aren't the same as what you'll be wearing on your wedding day.
Try an updo for the rehearsal dinner if you plan on wearing your hair in loose waves for your trip to the altar, or vice versa.
Recommended Rehearsal Dresses
You'll look like a million bucks without spending a fortune with these rehearsal dinner outfit options. These rehearsal dinner gowns are available in a variety of colors and designs and may be dressed up or down depending on the location and mood of the occasion.
Your go-to black gown isn't going to cut it for this occasion. Make an unforgettable first impression in one of these stunning rehearsal dinner gowns.
For Love and Lemons Floral Embroidered Maxi Dress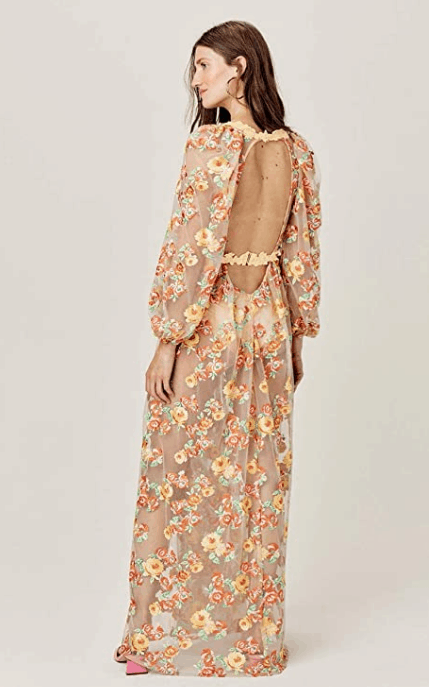 This outfit is really stunning! This design has a crochet waistline and is lined with a beige bodysuit, making it ideal for a vacation wedding. Wear yours with a pair of woven heels that are both comfy and stylish.
Brock Collection Floral-Printed Cotton Cocktail Dress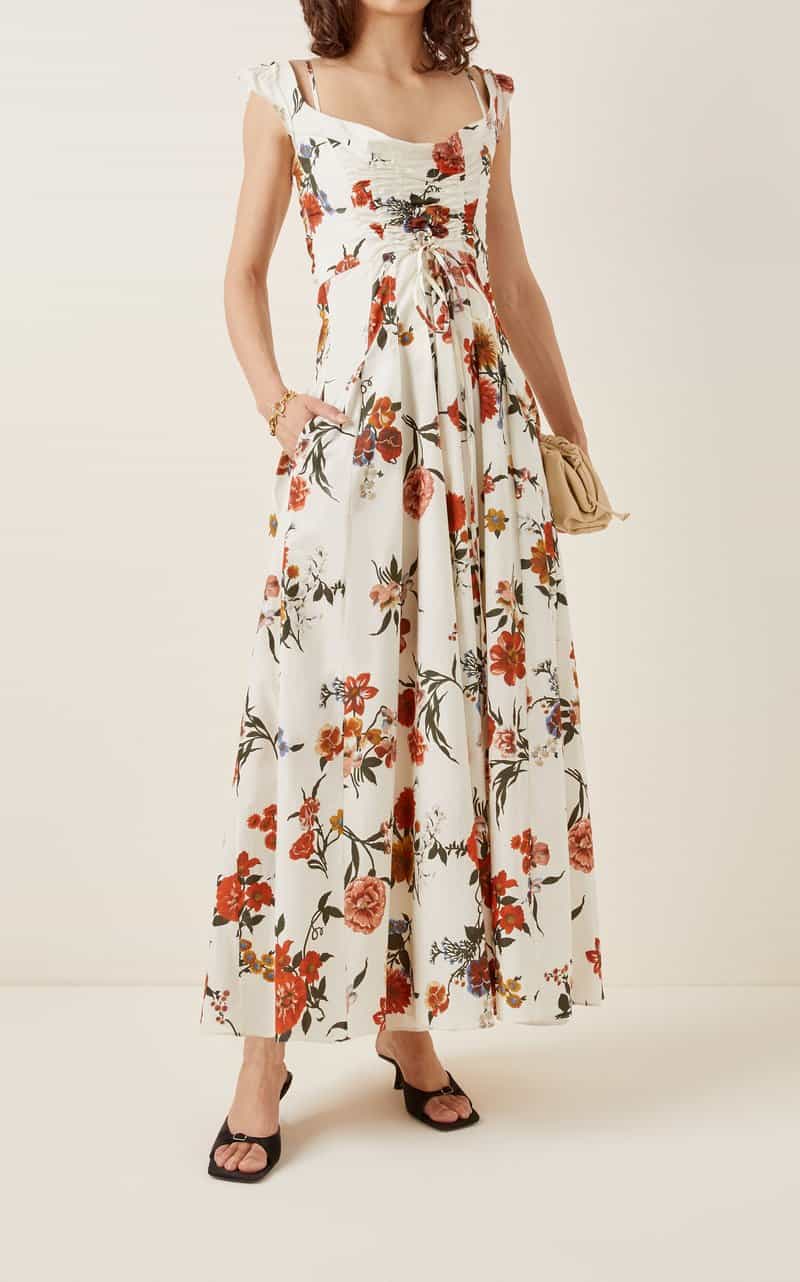 This patterned gown is just as gorgeous as it has always been for the bride with great fashion taste. This gown is excellent for summer celebrations because it is made of breathable cotton.
Galvan Sequined Metallic Tulle Midi Dress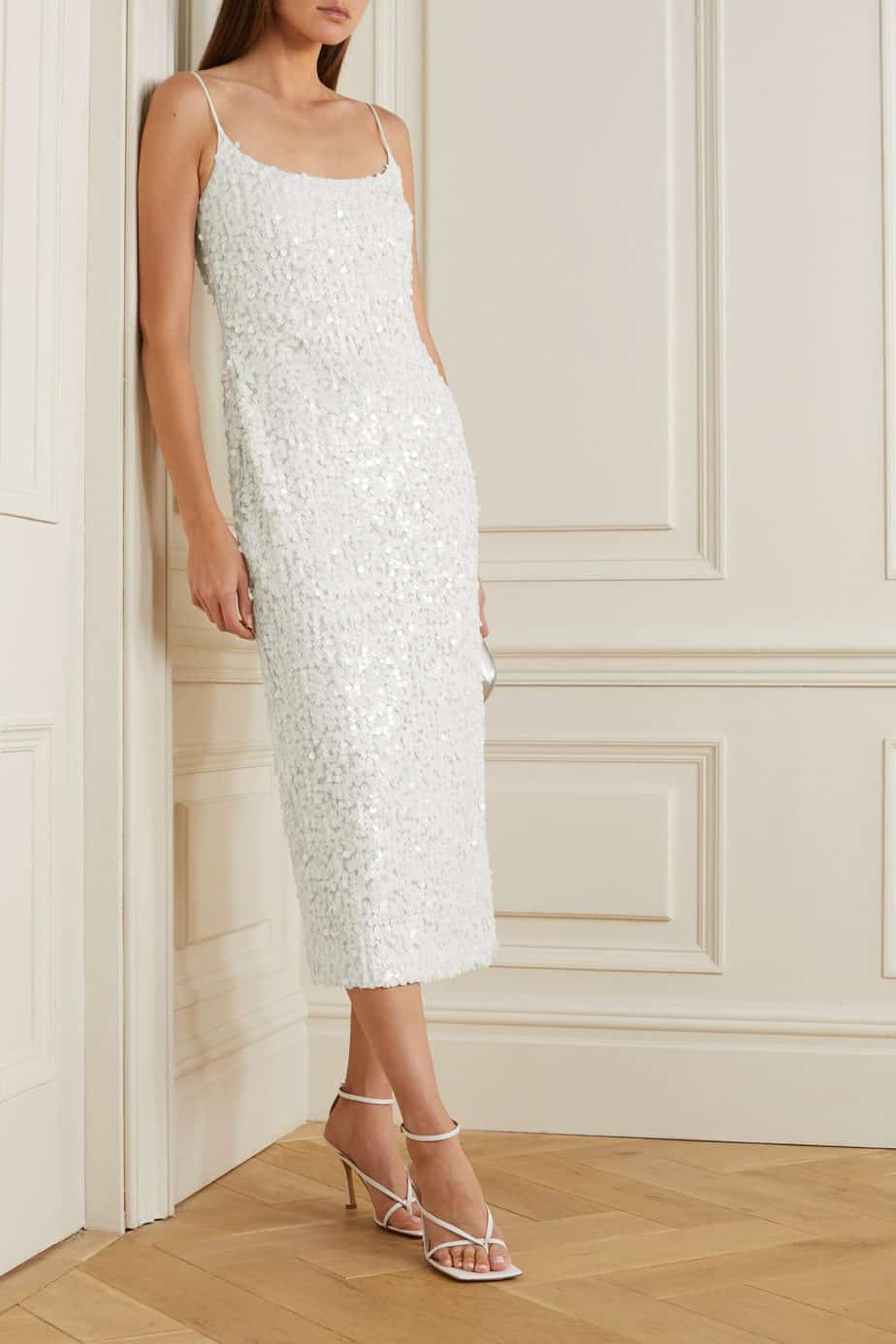 Don't be scared to go all out in full glitz. Give them sparkle and glam in this dress with all-around sequins, whether your ceremony is traditional or around the holidays.
Bronx and Banco Leaf Applique Dress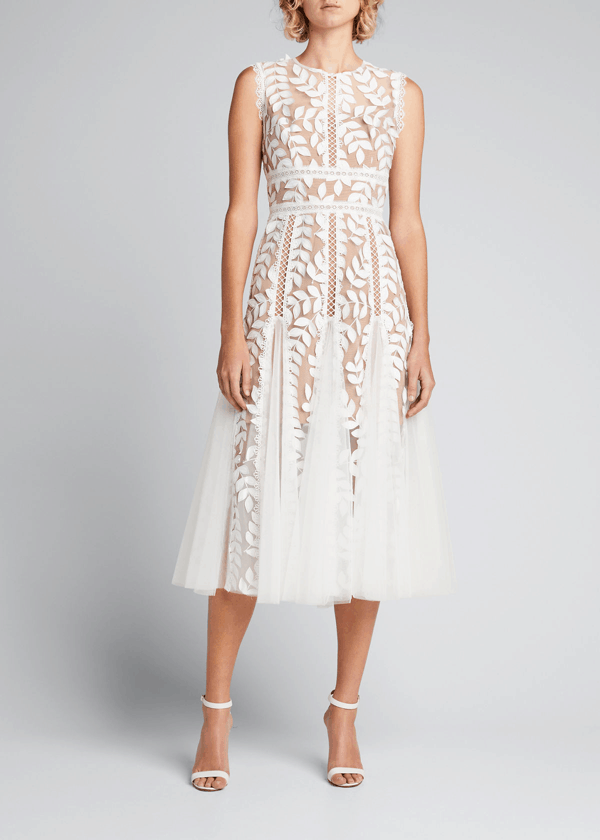 On this midi dress that seems both sophisticated and romantic, we adore the juxtaposition of graphic leaf appliqués and soft tulle. This gorgeous gown would complement a setting full of natural foliage, whether you're planning a backyard party or a garden wedding.
Reformation Puff Sleeve Dress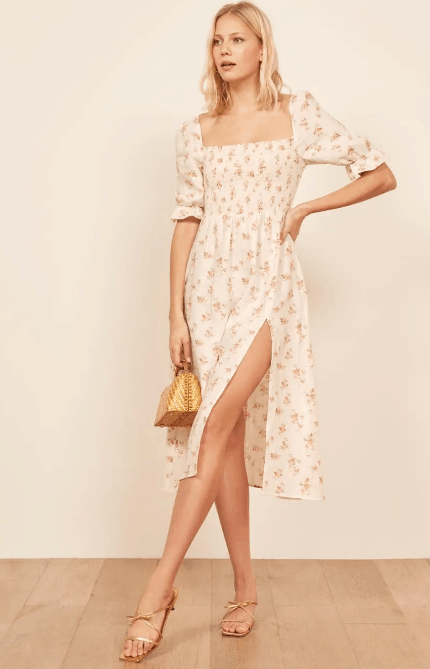 This puff-sleeved dress is as charming as it is attractive, making it an ideal choice for a rehearsal dinner in a garden or backyard. For a laid-back style, pair with grass-friendly wedges and loose wavy hair.
Lavender Cap Sleeve Lace Dress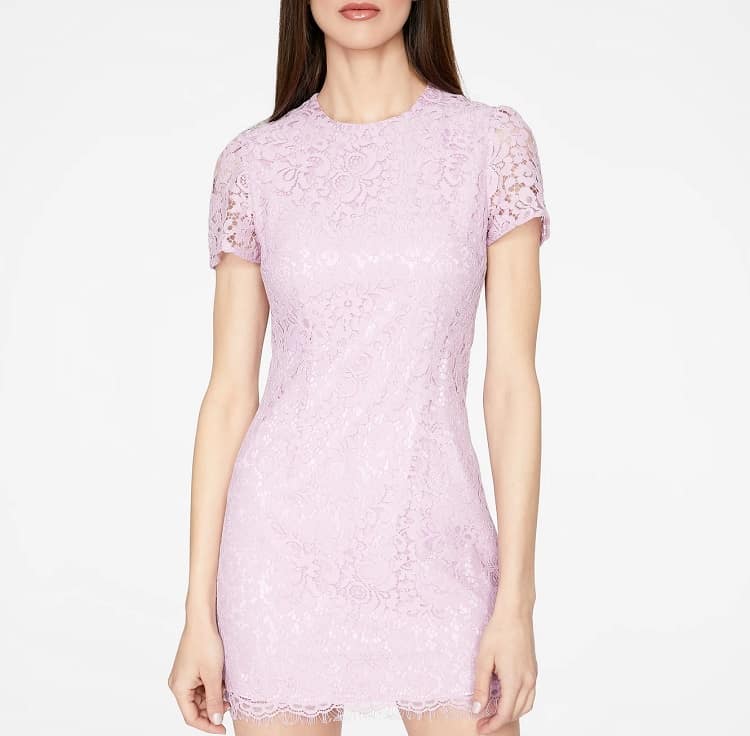 This dress is ideal for those who love bright, smooth colors. Lace is a great accent to wear on the weekend before your wedding since it adds elegance and refinement to your look. Combine it with pink shoes, large earrings, and a gorgeous haircut for a stunning appearance that will last a lifetime.
Hope and Ivy Open Back Frilly Jumpsuit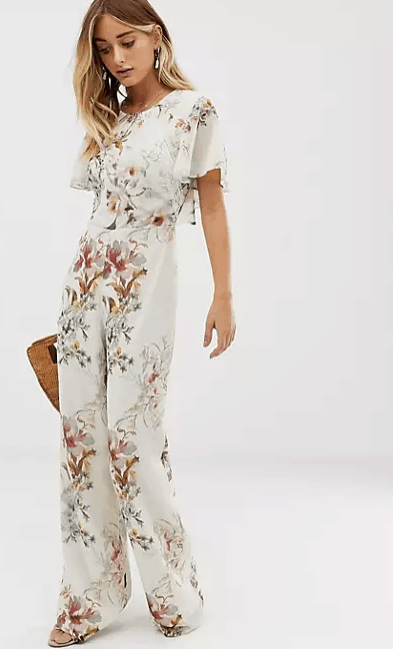 This patterned jumpsuit is a must-have if flowers aren't only for spring. The ivory fabric has a wedding feel to it, while the whimsical pattern is ideal for brides who want to have some fun with their rehearsal dinner attire.
Where to buy: asos.com
Rehearsal Outfit Inspiration
After a day of wedding rehearsals, the rehearsal dinner is more than simply a treat. It's a fantastic opportunity for the bride and groom to enjoy the impending event with their bridal party and special guests.
That is why it is critical that you select the appropriate attire. If you're stuck for inspiration, the following suggestions may inspire you.
Classic white and black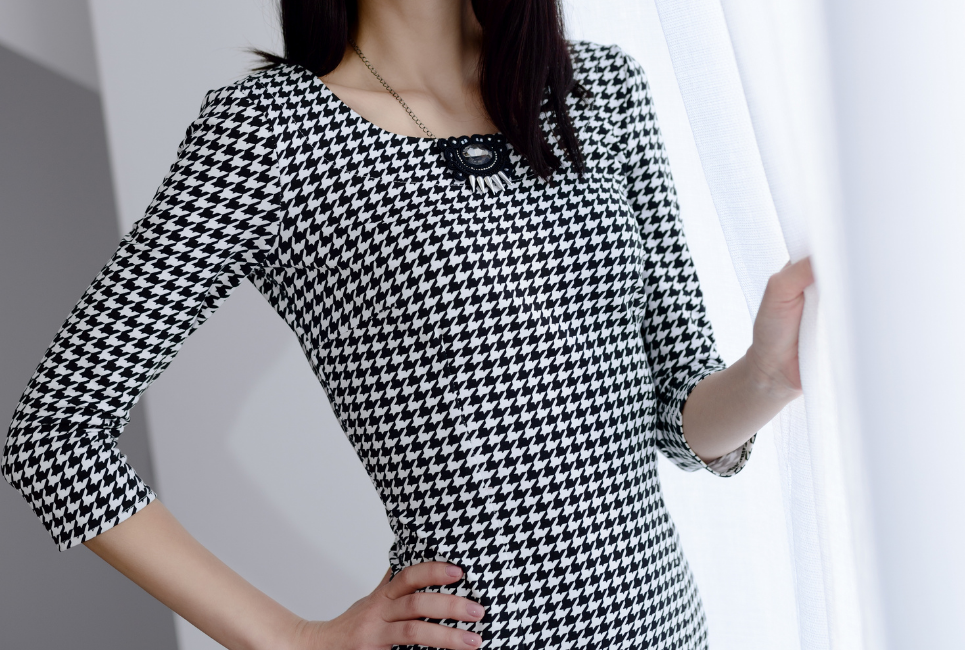 A classic white and black look is always a go-to option. You can wear a white or ivory dress, and throw on a black blazer. Wear your favorite pair of black pumps or flats. Accessorize with gold or silver jewelry.
Beige and Baby Blue
For more of a color-themed wedding, feel free to change the baby blue in this inspiration. With the lightness of these colors, you'll feel like an elegant goddess. Find the perfect baby blue dress that you love, throw on your favorite pair of beige shoes, and accessorize with your choice of jewelry. Another way you can wear these colors is to find the perfect beige dress, find your baby blue shoes and accessorize with your choice of jewelry.
Nudes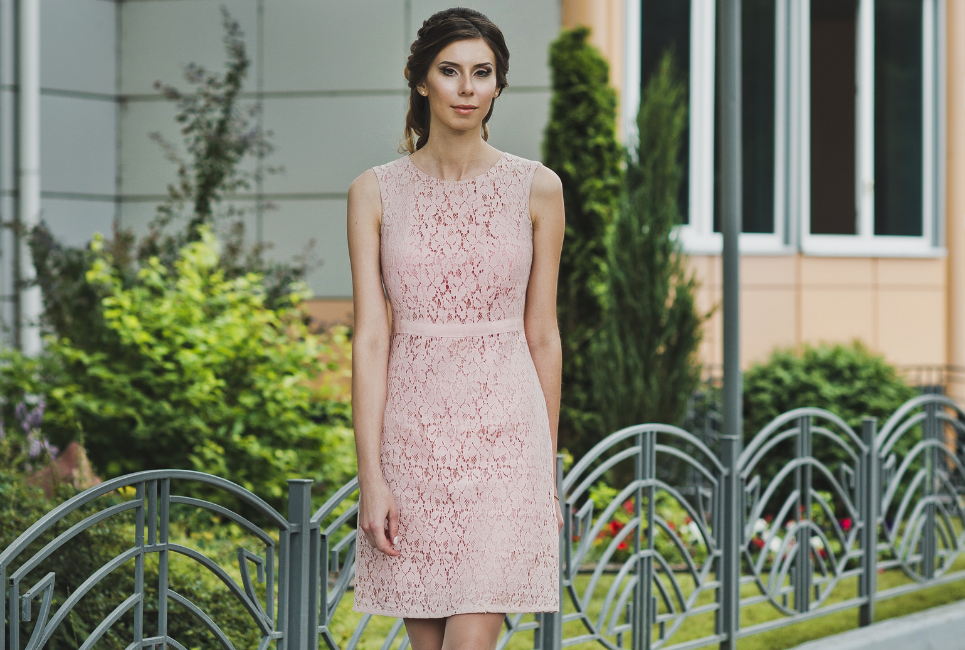 This is a pretty simple look; most women have nudes in their closets as it's a necessity. But, if you feel more classy in nude colors, feel free to wear that! Grab your nude cocktail dress, throw on some glamorous heels, accessorize with some gold jewelry.
Burgundy and Gold
This look will make you feel luxurious in ways you haven't felt before. Start off with some gorgeous gold heels, add your favorite burgundy dress and accessorize with gold. This may end up being your favorite look!
FAQs
If you still have some more questions regarding rehearsal dinner dress ideas, keep reading. We have answered some of the most common questions regarding rehearsal dinners.
Question: Who Pays For the Rehearsal Dinner?
Answer: Despite the fact that the bride's family and friends attend, tradition requires that the groom's family pays for the entire rehearsal dinner. Food, drink, venue costs, entertainment, and transportation are all included. This obligation is often cherished by the groom's family.
Question: What Should I Wear to a Rehearsal Dinner?
Answer: The amount of formality will influence what you dress as a guest at the rehearsal dinner. A cocktail dress or a jacket and tie are safe choices for formal gatherings, but a sundress or jeans and a dress shirt would serve for less formal occasions.
Question: Do You Give Favors at a Rehearsal Dinner?
Answer: A rehearsal dinner is significant because it guarantees that the bride, groom, and other members of the bridal party are prepared for the wedding day. Because the bridal party will be taking time away from their hectic schedules for this event, it's only right to offer rehearsal dinner treats.
Bottomline
When it comes to rehearsal dinner attire, there are a plethora of possibilities. While some soon-to-be brides may pick a dress that is out of the ordinary, such as a contemporary jumpsuit or a bright pattern, others may stick to their wedding theme.
Regardless of your choice, your outfit should reflect your own style while also complementing the dress code, season, and venue.
Dresses with lower hemlines in airy materials like lightweight silk, linen, and cotton look effortlessly beautiful for summer brides.
Consider beaded gowns, long-sleeve jumpsuits, or crisp tuxedo suits for a winter wedding. And what about more laid-back weddings? For a laid-back look, basic and comfy shapes like rompers, sundresses, or easy-to-wear pieces are always a good choice. What do you think?