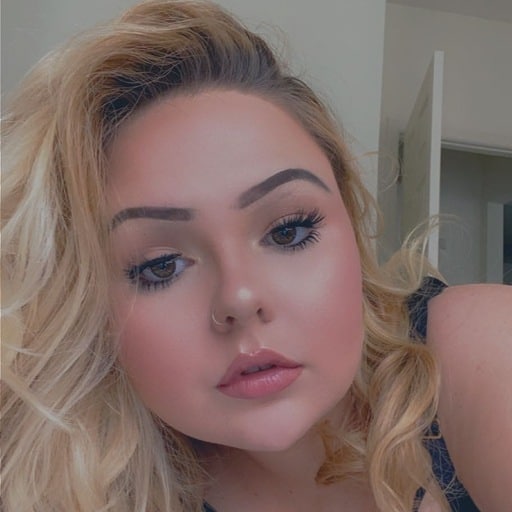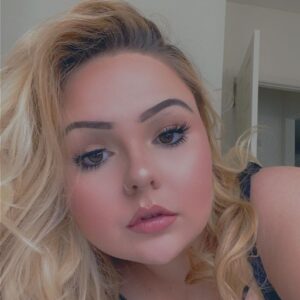 Latest posts by Annalise Swain
(see all)
For those of you who enjoy wearing jeans, this article on the trend of pleated jeans, a highly distinctive and unusual edition of jeans, is sure to appeal to you. Unlike the pleated top, the pleated jeans have extremely faint pleated elements.
The majority of them come in the style of wide-leg jeans, and they will undoubtedly make you seem fashionable and carefree. The best part is that obtaining this particular item is not difficult.
Over the previous few seasons, we've seen more relaxed pants take the lead, and now pleats are lending themselves to the aesthetic.
They give the trousers more bulk while yet enabling them to hang organically for a modern silhouette. If you don't already have a pair or two in your closet, now is the moment! We're going to discuss the best pleated jeans on the market, ways to style your pleated jeans, and some tips about buying and wearing your pleated jeans.
Fun Facts About Pleated Jeans
Pleats were created with the intention of being practical. They allow the trousers to expand as you sit, making them more comfortable while also preventing puckering pockets and needless seam tension. Even if today's pleated pants are a little slimmer than those worn before the century, they are still pretty spacious and pleasant to wear.
Reverse vs. Forward Pleats
Reverse pleats are folded outward, whereas forward pleats are folded toward the center of the pants. Reverse pleats are more fashion-forward, but forward pleats create a cleaner silhouette. We like both pleats.
Double or Single
The first step toward complete pleated pants is a single pleat. It's more understated, leaner, and modern in look. A double pleat will provide you with additional room in your thighs while also giving you a fashionable style. I would say if you're on the more curvier side, stick with double pleats to give your gorgeous figure room in the pants.
Ankles
The pants should have a slight taper to them, allowing the trousers to seem slender. Cuff the pants at the ankle to balance out the appearance and provide visual weight to the bottom if you like. You don't want your ankles showing too much; otherwise, the look will appear off-balanced.
Where to Buy Pleated Jeans
Since pleated jeans are the trend for pants this season, it seems like they are almost sold out everywhere! So get some while you still can. Here are some of the best-pleated jeans on the market.
Mid-Rise Relaxed Pants by Who What Wear
Who What Wear may be known for the wonderful fashion advice they offer, but they went out and designed their own. These jeans offer a belted bow to add a little more jazz to your outfit. They offer plenty of sizes to cover the scale.
Price: $37
Baggy Oversized Jean with Pleats in Lark by Agolde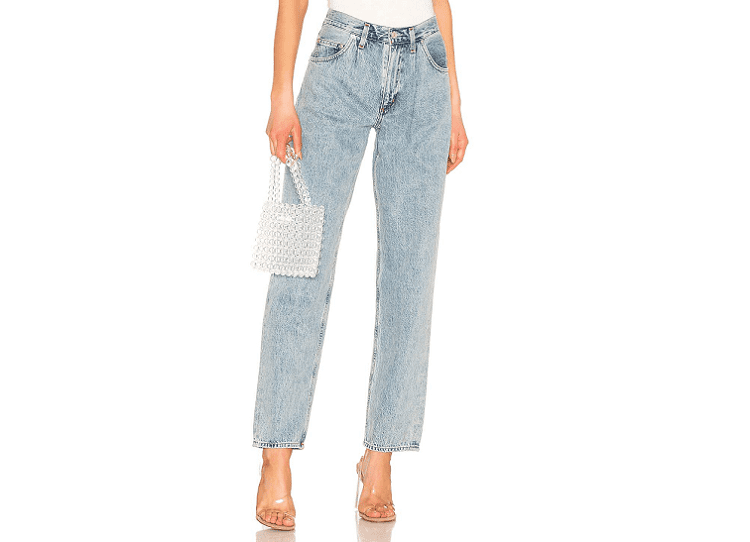 Instagram is flooded with these jeans. Celebrities rave about how comfortable they are and how easy it is to create a stylish yet comfortable look with these pleated jeans.
Price: $168
Pleated Wide Leg Trouser Jean by BDG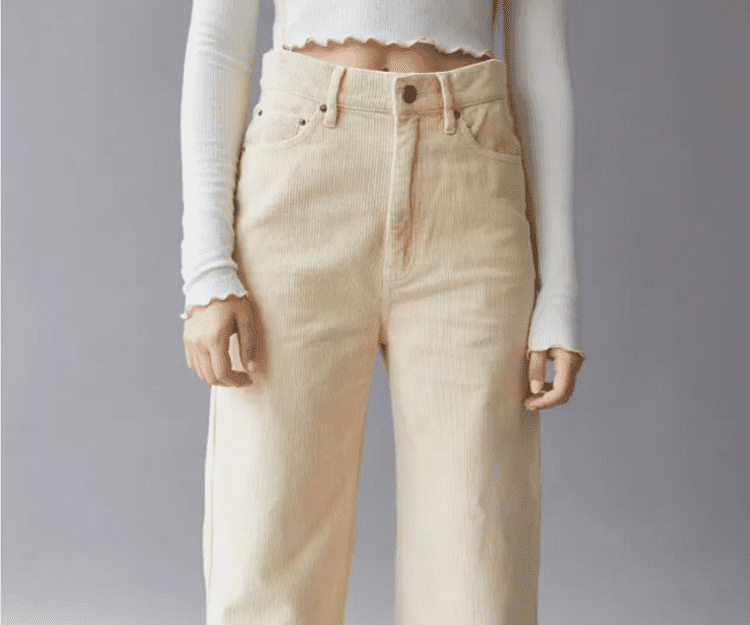 These lightweight pleated jeans offer an easy-going way to style your outfits. These jeans offer your typical modern-day pleated jean style.
Price: $64
Kansas Streetwalkers '80s Jeans by One Teaspoon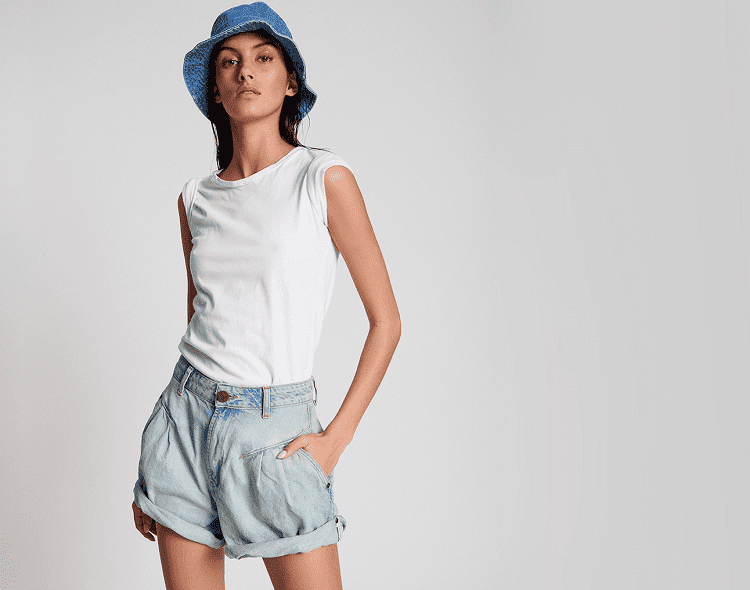 These jeans manage to look far more expensive than they actually are. The classic acid-washed jean offers a fresh look to your closet. Acid wash pleated jeans, are a whole new fashion sense to your closet.
Price: $148
Paperbag-Waist Tie-Cuff Jeans by Re/Done x The Attico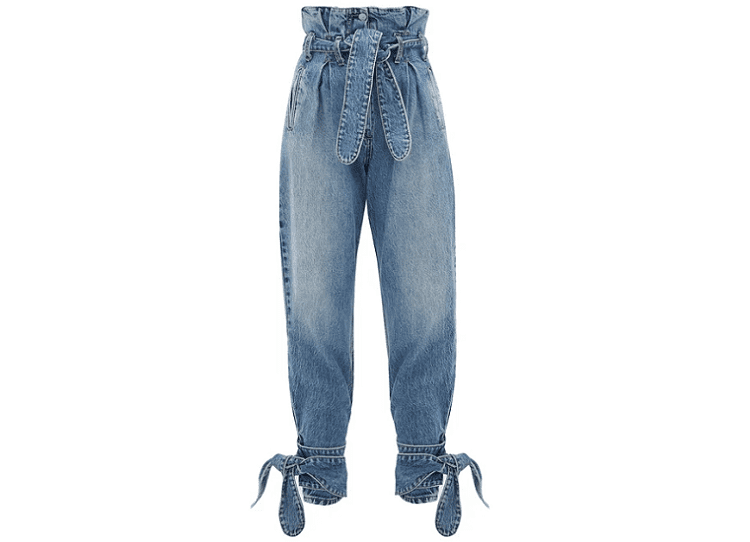 These are the most popular pleated jeans out in the market, although they are a bit pricy, they are completely worth the money. These jeans are very stylish and offer everything you could ever want in a pair of pleated jeans.
Price: $554
How to Style Pleated Jeans 
To make things easier, we've put together some extremely great pleated jean outfits for you. From classy to edgy, we have created the best put-together looks you could ask for. Let's take a closer look at them right now. 
Black Pleated Jeans With a White Crop Top 
To start off our collection of interesting and distinctive clothing ideas, let me give you a young and imaginative style. Wearing a little cropped top to show off your body is an excellent way for those of you who like to be risque.
For example, a white mock neck that matches the cropped sweater might be worn at the top. Pair it with a pair of black wide-leg pleated jeans. Wear a pair of high black leather shoes to finish the look. 
Flared Sleeves and Sneakers
With its broad stripes, hazy jean wash, and Converse, this outfit screams the '80s. From the flared sleeves to the gray and white color scheme, it has a distinctively contemporary air (no garish colors to be seen). This is a terrific design that feels and looks great, making it ideal for weekend outings, working from home, or spending a relaxed day with your significant other.
Blue Pleated Jeans With a Black Graphic Tee
To get this style, pair a black graphic t-shirt with a pair of blue high-waist pleated wide-leg jeans. For the feet, put on a pair of short black and orange boots. Add a black small felt hat to the mix for a sophisticated look. If you're looking for an edgy look, this is the perfect outfit for you. Feel free to add some chains or chunky jewelry.
Runway Ready
Check out how the runway is wearing them if you have any concerns about how "in" these jeans are. While wearing denim from head to toe may not be your style, this ensemble shows us how to do it in a very modern way. The style will be kept fresh and lively with a dash of color, funky bishop sleeves, and diamante sandals.
Beige Pleated Jeans with a White Tank and Cardigan
If you're looking for a warm and comfortable look, style a pair of beige pleated jeans with a white tank top. You can add a light pink medium or long cardigan to add style and warmth to this look. Pair with nude chunky heels and rose gold jewelry to complete this look. This outfit is perfect for a date night. It is quite delicate yet perfect to have an elegant night out on the town.
College Girl
This combo is the great casual, cozy dress you can wear any day of the week, whether you're in college or a post-graduate (or simply enjoy the college girl appearance).
Start with a white shirt (with a logo or a message if you like) and slip it into a pair of high-waisted, medium-wash denim. This particular pair of jeans has a really "mom jean" aspect to it, and we love it! You'll have the style down pat with an oversized, slouchy cardigan and your favorite pair of low-tops.
White Pleated Jeans with a Black Long Sleeve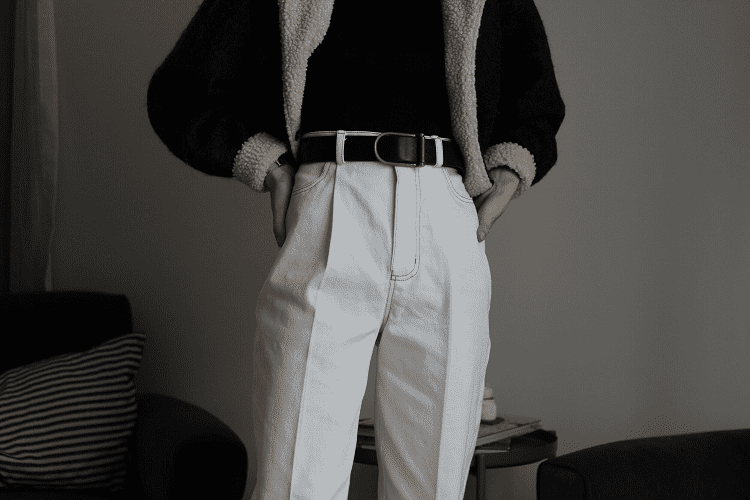 For my favorite look, pair a long black sleeve with white pleated jeans – make sure to tuck the shirt into your jeans. Add a thick black belt and some chunky black boots.
I prefer gold jewelry when it comes to this look, but feel free to wear silver or rose gold. This look will make you feel and look like a baddie; your complexion will never look better with the black and added gold or silver.
Wrap Top and Heels
You're not limited to blue denim when it comes to pleated jeans. You've got alternatives! And one of the nicest are these white pleated jeans (which are believed to be a dead ringer for Australian designer label Aje's $295 palazzo trousers).
This sophisticated-chic ensemble is ideal for date night, dinner parties, and other semi-formal occasions. You may dress it up or down, but these pleated jeans are the bomb dot com in any case.
Tips When it Comes to Buying and Wearing Pleated Jeans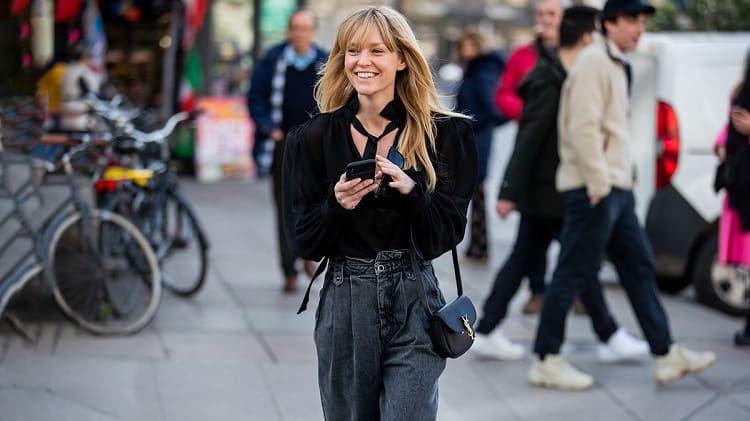 When it comes to wearing a new style of pants, there are some tips you might want to keep in mind when it comes down to pleated jeans. Like any other pair of jeans, there are many ways to wear unflattering jeans, so let's skip the awkward phase of unflattery and get right down to business.
You want your pleated jeans to be looser than usual. If they're too tight, they won't be as comfortable and won't look as easy-going.
Pleated chinos are a step up the formality ladder from jeans. For more formal events, a flat-front dress pants should still be your go-to. To complete the style, pair them with a woven or thinner casual belt.
Play around with your sweaters and shirts. Girls who are leaner may look better in a bulky sweater or graphic tee with their pleated jeans. In contrast, curvier girls may rock showing off their figure with form-fitting sweaters and graphic tees. Play around and see what suits you.
Don't go for the style your grandparents wear, to accomplish the pleated jean style, go for the more modern style.
The point of wearing pleated jeans is to show off, so don't be afraid to show some skin or tuck in your shirt. Tucking in your shirt will also give the illusion of looking slimmer.
When it comes to wearing your pleats, don't go with hip huggers, you'll want to find your natural waistline and have them lined up with your waistline.
If you've never worn pleated jeans before but want to give them a shot, start with a pair that's not too flashy. When you're wearing them, you'll want to feel at ease and like yourself.
Wear with heels to elongate your shape and give your appearance a polished touch.
FAQs
Question: How do You Style Pleated Jeans?
Answer: What you wear with pleated jeans will mostly depend on your own style preferences, what you feel comfortable wearing, and how trendy you want to be.
Take a look at the costume suggestions in this post to determine which ones appeal to you the most. After that, look through your closet to see whether you have any of the products shown. If you don't have any and want to test an ensemble, consider purchasing a few of those elements so you may make your own fashionable pleated jeans looks.
Question: What Shoes go Best with Pleated Jeans?
Answer: Pleated pants look best with heels, sneakers, booties, or delicate sandals, depending on the overall impact of your outfit, such as whether you're going for a casual-chic appearance, a work look, or a date night style.
So really, you can wear whatever shoe you feel best in. But we do suggest you stay away from super chunky shoes when wearing pleated jeans unless of course you like the look.
Question: What Can You Wear with Pleated Jeans?
Answer: It's entirely up to you what you wear with pleated jeans, but Hailey Bieber suggests pairing them with a bodysuit and white shoes.
Alternatively, you could choose Jennifer Lopez's tucked-in button-down with rolled-up sleeves. You can also wear them with a tucked-in graphic tee, crop top, or tank top, and play around with different shoe types such as strappy heels, white sneakers, or sleek booties.
Bottom Line
Pleated jeans may be out of your comfort zone when it comes down to it, but sometimes it can be fun to try something new. Pleated jeans in your wardrobe shouldn't look like what your grandparents wear. You'll want to wear modernized pleated pants.
Remember to have some fun with trying out different outfits and how fitting the shirts are when trying out a new look. It's okay to try showing some skin if you would like.
If you're new to wearing pleated jeans, buy one pair – nothing too flashy – you want to feel comfortable in your own skin when you're trying something new. Remember the rule of double and single pleats – double pleats wear better on a curvier girl, single pleats wear better on a leaner girl. How do you feel about pleated jeans?
Recommended reads: