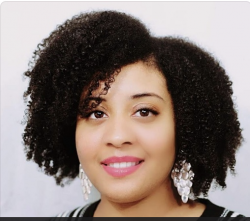 Latest posts by Candis Pope
(see all)
Do you want a comfy yet stylish outfit to wear? If so, a white jumpsuit is a way to go. It's so chic and fashion-forward that you can't go wrong with wearing one. Plus, it's suitable for any occasion. However, jumpsuits are a bit complicated. If they're new to your wardrobe, you may not understand how to style them.
Not to mention, they aren't the simplest wardrobe piece to wear. If you're struggling with your jumpsuits, don't worry. The content below offers plenty of tips and tricks, as well as a few style ideas. Are you curious to learn more? If you are, just keep reading.
The Various Types of Jumpsuits
You may be surprised to learn that there are different types of jumpsuits. That's right, they're not all the same, and you can explore a variety of styles! Here are some of the most popular types of jumpsuits:
Business Casual
Business casual white jumpsuits are so stylish. They are ideal for professional woman who loves a conservative look. Business casual jumpsuits come in a variety of designs and colors. However, there's something about a white jumpsuit that just takes the look up a notch. You can wear this piece with heels, boots, or sandals. To enhance your outfit, pair it with nice jewelry.
Formal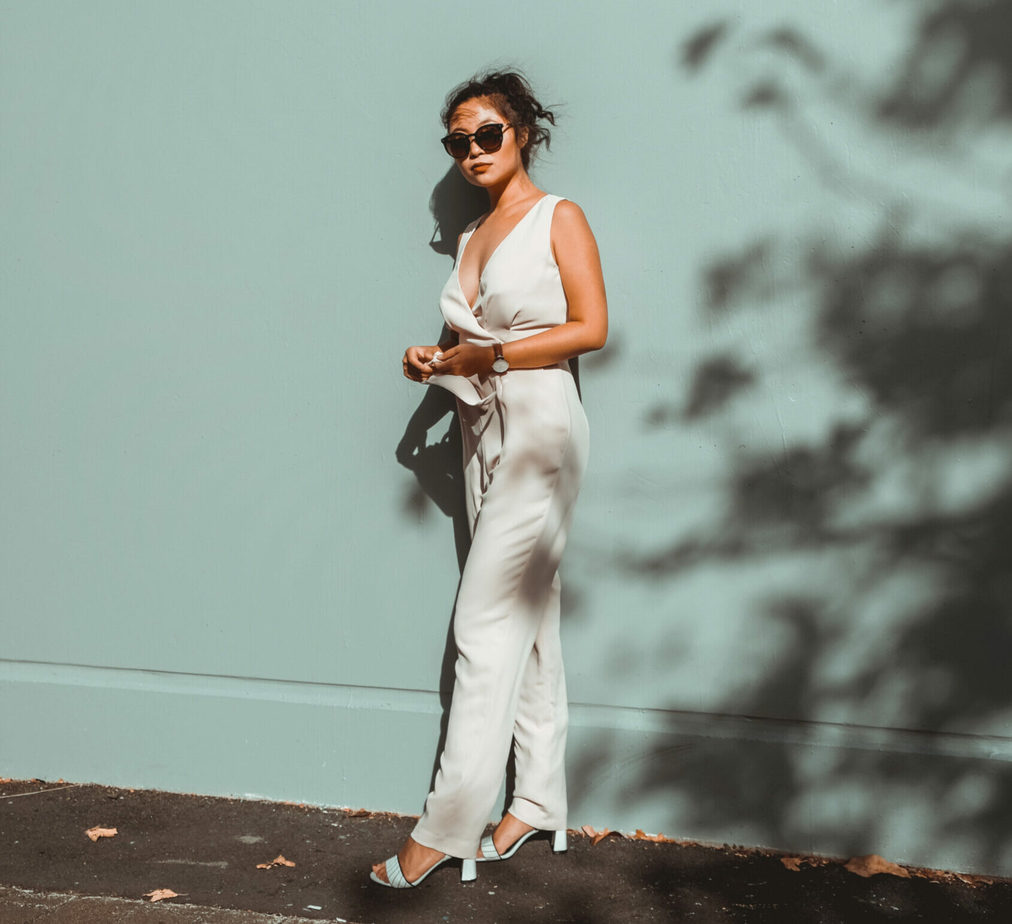 Even more stunning than business casual jumpsuits are formal jumpsuits. These are the clothing items that you want to wear to dinner parties, formal events, or even weddings. Some formal suits incorporate beautiful sequin designs, embellishments, and materials like satin or leather. Formal jumpsuits might put you in the mind of a pantsuit. They're high-fashion yet comfortable to wear. 
Casual
Casual jumpsuits are best for everyday styles. When you want to feel comfortable and relaxed, but look well-put-together, jumpsuits are the perfect piece. In most cases, casual jumpsuits include pockets or built-in belts. They're made with light, flowy material for added comfort and breathability. 
On the other hand, some casual jumpsuits are form-fitting. They're meant to show off your curves and provide a casual "catsuit" look.
Summer Jumpsuits
These pieces are incredible for the warm months. Instead of the jumpsuit having pants, the summer version typically has shorted. This look pairs well with sandals, wedges, or heels. You can throw on this outfit for an outing with friends or a dinner date. No matter the occasion, this is such a cute look.
Winter Jumpsuits
Believe it or not, you can wear jumpsuits in the winter. Jumpsuits are most known for having light, thin material. But you can also find them in thicker material. Pair a jumpsuit with boots, and you've got an entirely new look for fall and winter.
Even if you have a summer jumpsuit that you want to wear during the winter, it's fine. You can throw on a nice jacket or blazer over the top, and it'll look stunning.
Bathroom Hacks for Wearing Jumpsuits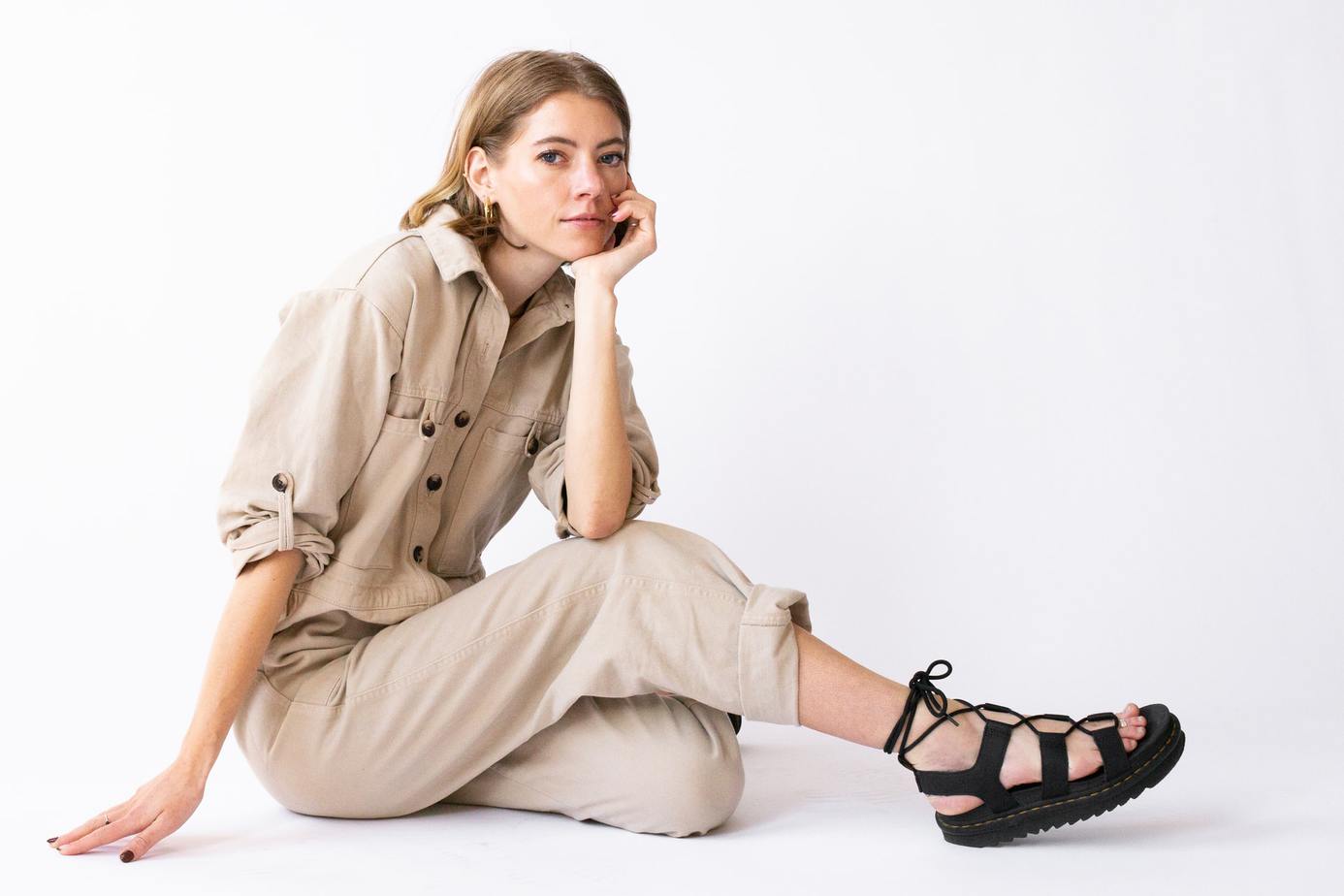 Let's be honest here, while jumpsuits are super cute. They are a pain when it's time to go to the bathroom. Since they have a "onesie" design, you can't simply maneuver your clothing as if you are wearing jeans and a t-shirt. Thankfully, there are a few tips and tricks that you can implement that'll help make going to the bathroom in a jumpsuit easier. After all, you wouldn't want to forfeit wearing a gorgeous outfit because it isn't easy to have a restroom break. Here are a few suggestions:
Avoid Wearing Belts
Taking off a jumpsuit is difficult enough without the extra headache. While pairing a belt with your white jumpsuit will probably look adorable, it'll be a hassle when it's time to go to the bathroom. If you wear a jumpsuit to dinner, and you'll only be gone for a couple of hours, you can probably get away with wearing a belt with it.
But if you're going to be out for multiple hours, chances are you'll end up in a public bathroom. In that case, you may want to avoid a belt altogether. But of course, you're a fashionista, and you're probably willing to wear your belt with the jumpsuit anyway. If that's the case, just try to get to the restroom on time, so you don't have to rush when you finally make it to the toilet.
Choose a Jumpsuit With an Elastic Waistband
If the waistband of your jumpsuit has some elasticity, it'll help tremendously. You won't have to fight too much to get the jumpsuit off. It'll provide just enough wiggle room for you to use the bathroom with ease. 
But it's not always possible to find a jumpsuit with an elastic band. Therefore, you may want to save your complicated jumpsuits for short outings, and your elastic band jumpsuits for extended outings.
Wear a Jumpsuit With Side or Low Zippers
When you have to tinkle, the last thing you want to do is fight with a zipper. Not only that but going to the bathroom is very private, so you may not have anyone around you to help with it. Therefore, avoid any jumpsuit that has zippers in the back. Unless, of course, you're very skilled in zipping them down with no issues. But if you're not that lucky, wear jumpsuits with side zippers or zippers that are low and easy to reach.
Be Careful With the Material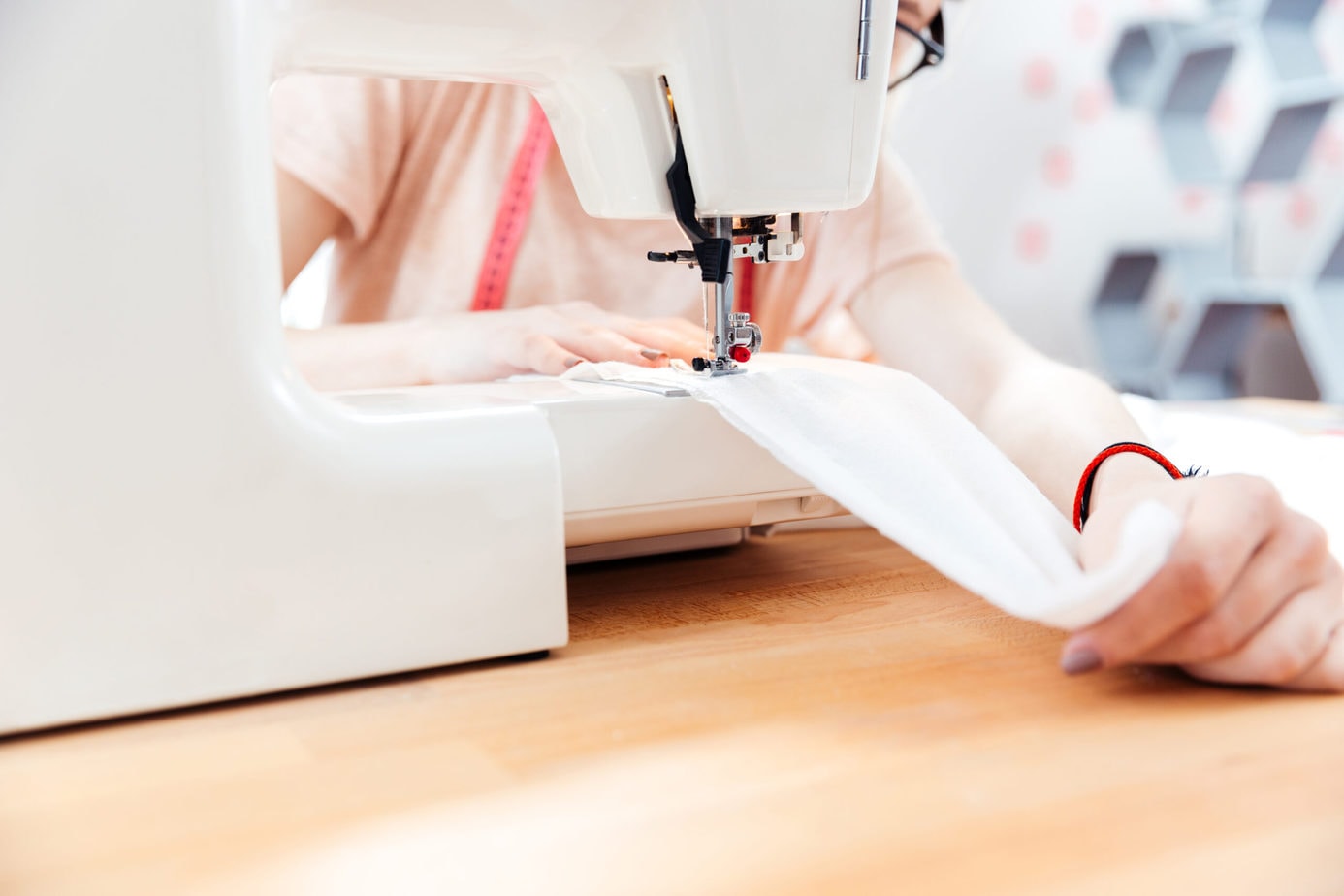 Okay, in most cases, you have to take your entire jumpsuit off to use the restroom. So, you want to be very careful. As you are pulling it down, watch out for the toilet seat and the toilet water— you don't want that disaster! 
Furthermore, be aware of how much material is falling to the floor. You don't want your entire jumpsuit laying on the surface of a public bathroom. Yuck! If you can, hold the bulk of the material in your hands as you tinkle. That way, it'll prevent your outfit from touching unsanitary surfaces.
How to Style White Jumpsuits
Now to the good part! If you have white jumpsuits in your wardrobe, you may be struggling to understand how to style them. If you are, check out my style ideas below:
With Animal Print Accessories
Believe it or not, white jumpsuits look so good with animal print accessories. Think leopard print shoes or a zebra print purse. There's something about the all-white ensemble that truly lets the animal print shine. 
Sometimes the look of animal prints can appear overpowering—especially if those prints are the main piece. If you are someone who likes animal print, but you don't want to look too fierce, this is a great option. It allows you to play with prints subtly.
With a Pop of Color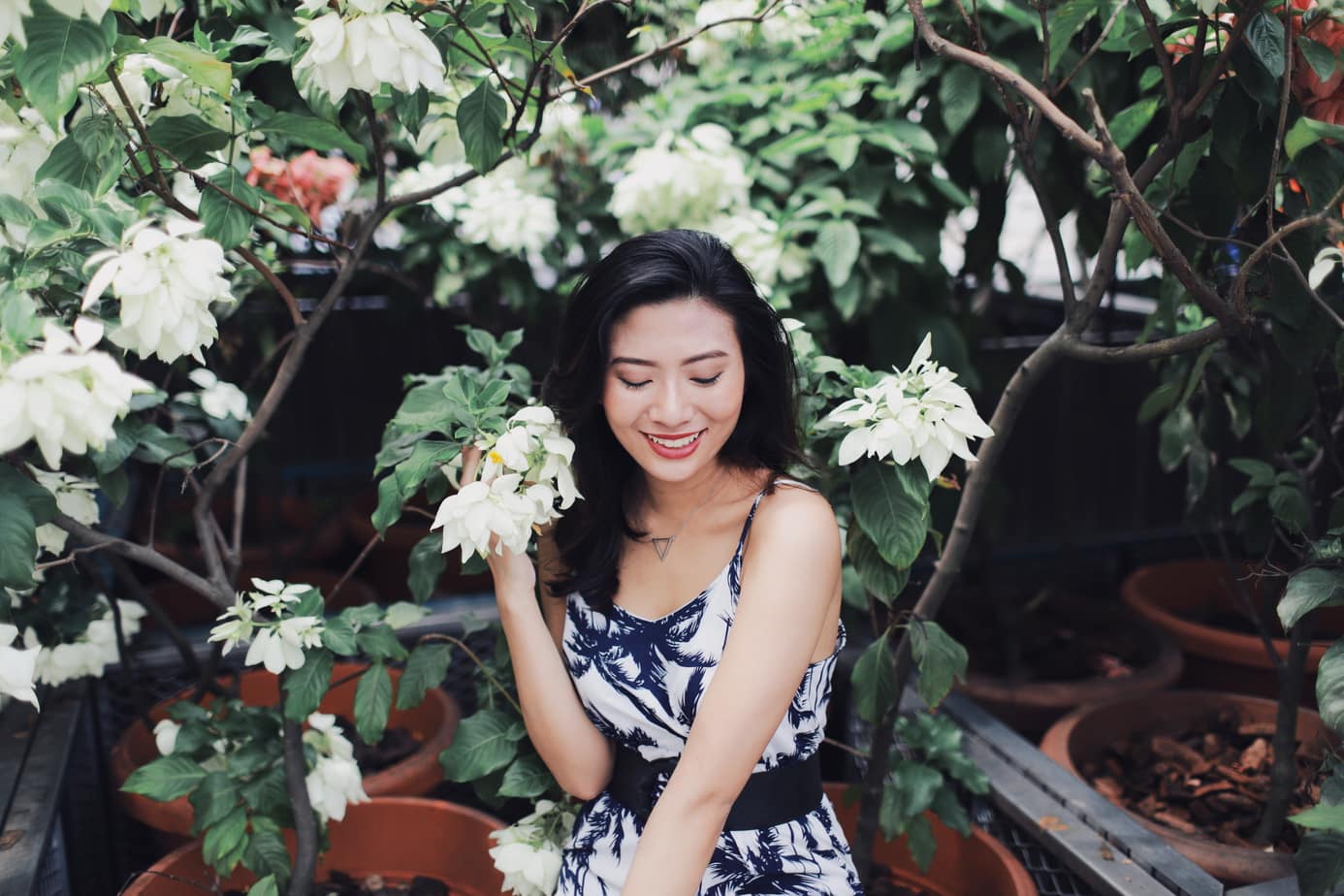 Okay, adding a pop of color with your white jumpsuit takes things up a notch. You can put on colorful jewelry or wear a purse that's a bold pigment. Put on a pair of red pumps, and it'll completely change the appeal of your outfit.
 For some people, white is a blah color, and they don't care for it. But if you find a cute white jumpsuit on sale, get it! Even if you're a person who prefers colorful ensembles, you can still find several ways to incorporate color with a white jumpsuit.
With Brown Accessories
White and brown look stunning together. Think more in terms of a light brownish/tan color. That type of brown with white jumpsuits is fantastic. You'll look incredible in a pair of brown wedges with a brown fedora. In the summer, it would be really cute to pair your white jumpsuit with a large straw handbag.
With Gold Jewelry
There's something about gold that just makes a white outfit pop! The two go hand-in-hand, and the white doesn't wash out the gold. If you have gold jewelry that you want to accentuate, wear it with a white jumpsuit. 
You can pull your hair up in a ponytail or an updo and highlight a pair of gold chandelier earrings. Some jumpsuits are strapless, so you can take that opportunity to let your chest accentuate a gold necklace. 
Let's not forget how cute gold bangles and cuff bracelets are. Seriously, these two fashion pieces pair beautifully together.
Dressed Up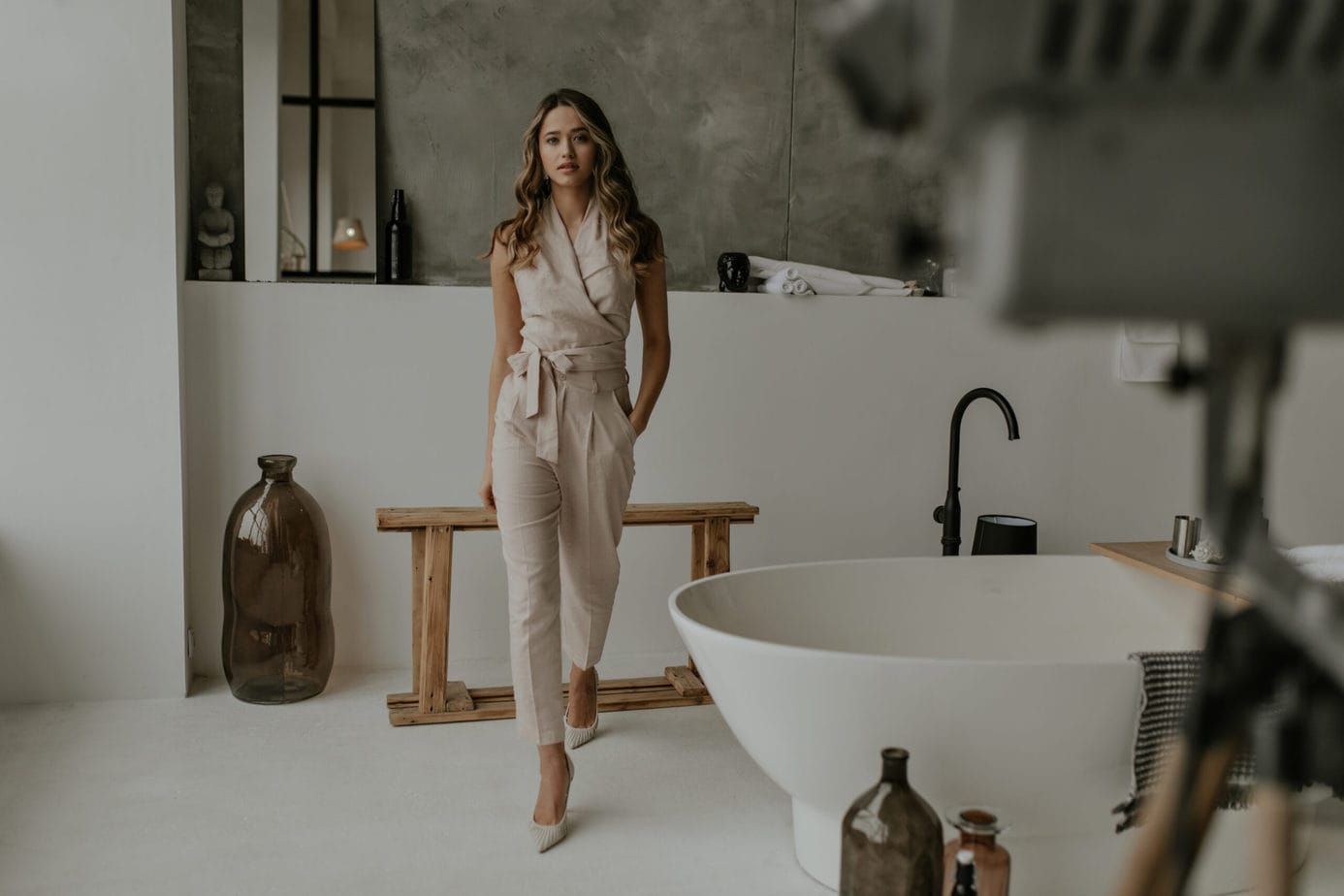 You can take the style of your white jumpsuit up a notch. Many jumpsuits have a very chic, classic design that's perfect for dressing up and enjoying a night on the town. Pair them with high-heeled shoes to give yourself an elegant appearance. It's also a good idea to wear your ensemble with a blazer and pretty jewelry. If you do that, you'll have a sophisticated, dressed-up look.
Dressed Down
When you think of a jumpsuit, you may think of a somewhat dressy outfit, but that's not always the case. If you're in the mood to dress down, you can get away with wearing a white jumpsuit. 
Some jumpsuits are made from stretchy, form-fitting material. You can pair that type of look with tennis shoes or Converse. Form-fitting jumpsuits are perfect for going for a walk, running errands, or hanging out with friends.
Also, loose-fitting jumpsuits are great for a casual look. Pair them with sandals, and you've got yourself a simple yet cute outfit.
Frequently Asked Questions About White Jumpsuit
At this point, you may have lots of questions about white jumpsuits. If you do, that's understandable. Hopefully, the frequently asked questions section below answers some of your inquiries:
Question: How Can I Keep My White Jumpsuit Clean?
Answer: Wearing white is not easy! It takes skill to ensure that you don't get a big stain right in the middle of your ensemble. If you're apprehensive about wearing your white jumpsuit, don't be. Start by being practical. If you know that you're somewhat of a messy eater, you may want to avoid wearing a white jumpsuit to dinner. Although it makes a gorgeous outfit for the night, you'd rather put on something different than have a ruined ensemble. 

Also, you should be very careful about your surroundings. Before you sit down or lean up against a surface, check it out. Some surfaces are dirty and leave gray, black stains that you weren't expecting. So, be careful. 

You should also pay close attention to your surroundings. For instance, if you're going to an event where they are serving red wine or food, make sure that you're not bumping into others. The tiniest clash could mean bad news for your outfit.  Essentially, you'll want to keep your distance from others to avoid accidents.

Lastly, you may be able to protect your white jumpsuit by wearing a jacket or sweater. Although it can only shield a small portion of your outfit, it could act as a barrier if you have a spill.
Question: What Are the Best Occasions for a White Jumpsuit?
Answer: Honestly, you can wear a white jumpsuit to any occasion. A jumpsuit looks great as a business casual outfit for work, a cocktail party, or a day of sightseeing. Since jumpsuits come in a variety of styles, they are an adaptable wardrobe piece.

 You really can't go wrong with them. Not only that, but they are simple. Once you decide that's what you want to wear, throw it on, and you'll look cute no matter what.
Question: Do White Jumpsuits Look Good on Plus-Sized Figures?
Answer: Yes, they do! Of course, everyone has different shapes, so you have to wear clothing that suits you. If you carry a lot of your weight in your belly, opt for jumpsuits that make the midsection look more flattering. 

On the other hand, if you carry most of your weight in the hip area, you might feel better in free-flowing jumpsuits that give more wiggle room around the hips. Overall, your goal should be to feel comfortable and look good—no matter what. 
Question: What Type of Undergarments Should I Wear With a White Jumpsuit?
Answer: When wearing jumpsuits, avoid thick, cotton underwear. Since most jumpsuits are thin, you can easily see the outlining of your undergarments through them. Not only that, but opt for black undergarments that won't show through your white jumpsuit. Don't wear any underwear with floral print or patterns because that also shows through your white jumpsuit. If you're comfortable with thong underwear, wear that. It eliminates the possibility of others seeing the outlining of your underwear. But if you don't care for thongs, that's understandable. 

There is seamless underwear that you could buy that are very thin and won't show through thin clothing. Before you leave the house, do a quick check in the mirror to verify that your backside looks presentable.
Final Thoughts on White Jumpsuits
You can't go wrong with wearing a white jumpsuit. As long as you put it together nicely, you'll look great. Just keep in mind that if you're going to wear a jumpsuit, you must be prepared. Follow the bathroom hacks in this article, and make sure that you wear the proper undergarments. If you do that, you'll be fine…and you'll look cute!
Recommended reads: