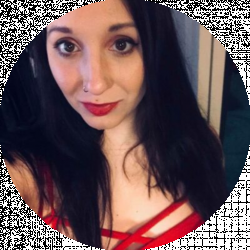 Latest posts by Stephanie Jensen
(see all)
The news is in: we're in love with jumpsuits. They're comfy, chic, and are appropriate for practically every occasion. But many people don't know exactly how to wear a jumpsuit, especially in a bold color such as red. Here, we will share some of our favorite red jumpsuit looks and additional tips.
Tips When Wearing a Jumpsuit
Before we go into our favorite red jumpsuit looks, here are some tips to know.
Accentuate Your Figure
While jumpsuits are comfortable, wearing the wrong jumpsuit will only take away from your figure. On certain body types, a baggy jumpsuit will hide your lovely curves. On other body types, a tight jumpsuit will hug your body a little too much. Identify your figure and find out which jumpsuit works best for your body.
For example, blouson jumpsuits look great on apple figures, while an off-the-shoulder jumpsuit looks best on pear figures. If you're short, wear a slim-fitting jumpsuit. If you're on the taller side, wear a wide-leg jumpsuit.
Know the Perfect Fit
In short, you don't want to wear a
jumpsuit
that's too tight or loose. Your jumpsuit should make you look polished and be comfortable to wear all day. It's best to try jumpsuits from different brands and stores. You'll also want to experiment with different sizes until you find the right one.
Buy the Right Length
You don't want your
jumpsuit
to be too long or too short.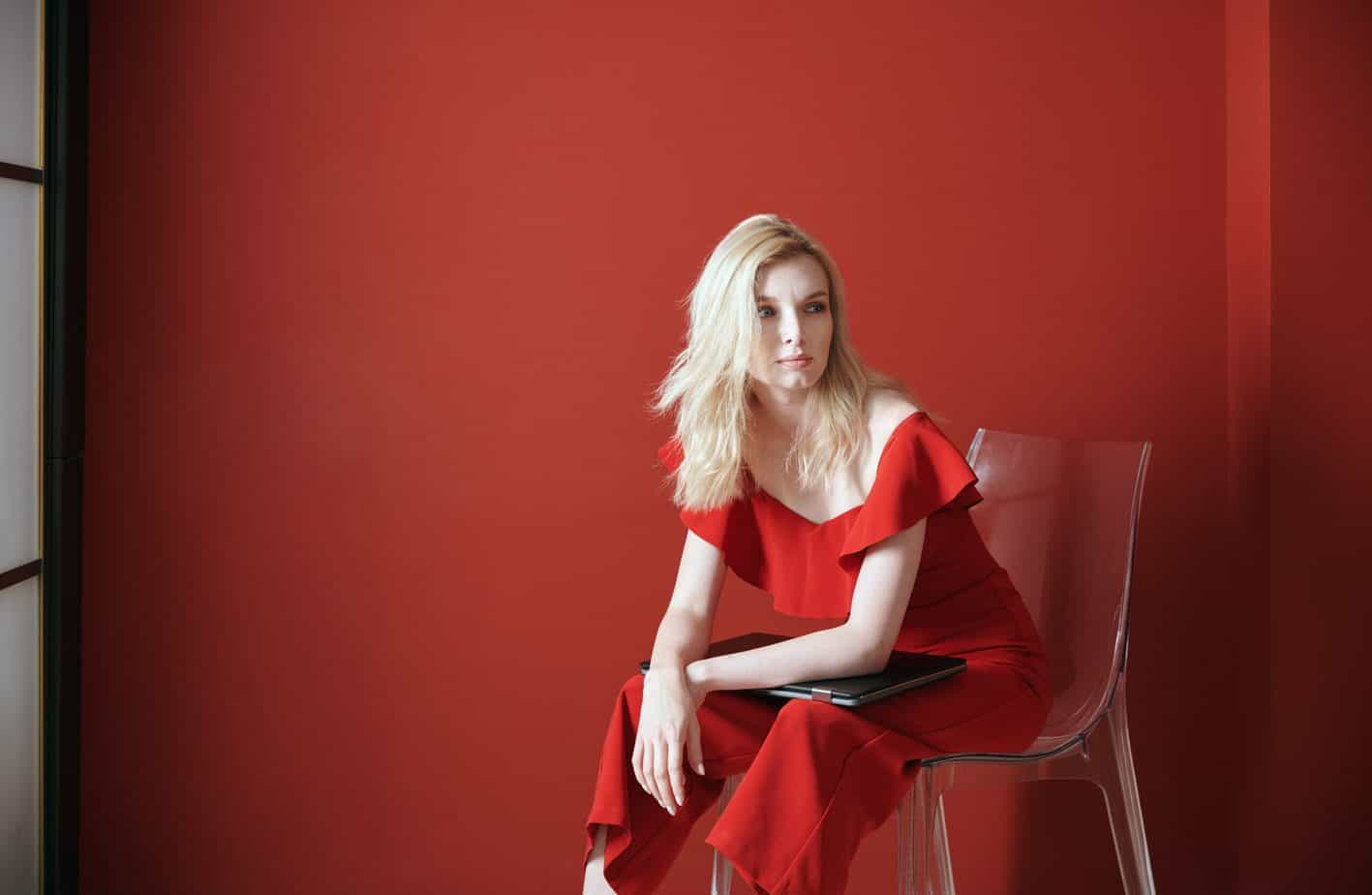 Always find a jumpsuit that works with your height. You'll also want to consider if you will wear your jumpsuit with
flats
or heels, which will also affect the jumpsuit length. If you buy a jumpsuit that's too long, we suggest getting it hemmed. Taller women should definitely wear jumpsuits that cover their whole legs, while petite women can get away with wearing cropped jumpsuits.
Wearing a Jumpsuit to the Office and Special Occasions
Are jumpsuits appropriate to wear to the office and other special occasions? Even though jumpsuits are famously comfy clothes, you can dress up your jumpsuit for different occasions.
If you want to wear your jumpsuit to the office, wear a blazer with it. If it's cold, wear a jacket or sweater that coincides with your office's dress code.
Jumpsuits are also great to wear to formal events, considering they're an appropriate style.
The color of your jumpsuit matters. For example, a bright red jumpsuit is usually not appropriate for a formal event, but you can opt for a maroon jumpsuit instead. The way you dress up your
jumpsuit
also matters. For example, you'll want to pair it with heels, a designer handbag, and exquisite jewelry.
Choosing the Right Shade of Red
For most, darker shades of red look best in a
jumpsuit
. Darker colors are slimming and look amazing on practically every figure. These include maroon, garnet, merlot, wine, mahogany, sangria, berry, and currant are all great colors. I personally have a maroon jumpsuit, and it's one of my favorite jumpsuits ever.
You can also lean closer to brown with colors such as brick. That doesn't mean brighter shades of red don't look good as a jumpsuit, they're just more daring. If you want a summer red jumpsuit, definitely consider a color like blush, which is a mix of red and pink.
Wearing a Jumpsuit for every Season
Traditionally, jumpsuits are long
pants
and short-sleeved. However, you can easily make one jumpsuit appropriate for every season. You can wear the jumpsuit alone in the spring and summer and wear a jacket or coat over it in the fall and winter. For fall, choose flats instead of sandals. For winter, wear boots or sneakers.
What to Wear With a Red Jumpsuit?
Now that you know vital tips wearing a red jumpsuit, how do you style one? Here are a few recommendations.
Purses
The smaller, the better! Clutch bags and small purses are the best options. With the intensity of a red jumpsuit, you want it to take center stage. Choose a small purse or clutch in a subtle color, such as white or black. If you want to be bold, choose a purse in a different color, such as blue. Again, keep it subtle.
Shoes
Heels, heels, heels! Heels look absolutely amazing with red. While most will choose their favorite pair of black heels, gold heels also look amazing with red.
But what if you don't like heels? I'm personally not a fan of heels at all. I personally love wearing sandals with jumpsuits. Sandals are so comfy, and they're perfect for the summer. I do suggest you stick to chic sandals in colors such as gold. If it's cold, then plain white sneakers will give you the sporty look while keeping your feet warm.
Jewelry
When it comes to jewelry, the more subtle, the better. Again, we want the red jumpsuit to take center stage here. That doesn't mean your jewelry can't be chic. White pearls, dangling earrings, and anything gold looks lovely with a red jumpsuit. For a bolder look, wear red jewelry that matches your jumpsuit.
Other Accessories
Red is a fun color, so break up the intensity with other fun accessories. If your
jumpsuit
is too big, wear a belt to show off your curves. Gold, brown, and black belts all look great. For a bolder look, choose an animal-print belt. Finish off your accessories with your favorite pair of sunglasses.
Red Jumpsuit Ideas We Love
Ready for some red jumpsuit inspiration? Here are our favorite red jumpsuit looks.
Unique Jumpsuit
I absolutely love the neckline of the jumpsuit! It's a one-shoulder jumpsuit and there are two layers overlapping each other. This simple design makes the jumpsuit look so much more elegant. @a_roman_girl_in_miami also looks absolutely lovely in this shade of red.
Velvet Jumpsuit
I absolutely love velvet and this jumpsuit is so chic! Velvet is such an elegant material and the color in red makes it look absolutely gorgeous. The long-sleeve design also makes this jumpsuit look very warm, so it's perfect for the fall and even for the holidays. I can totally see myself wearing this out with friends or on a date. Image by @cristillani_official.
Party Time
@priyanka_aggarwal_ looks like she's about to emerge on the town with this jumpsuit. The jumpsuit has wide legs and bat-wing arms, though the jumpsuit looks very feminine in its red color. She's wearing a red belt/tie around her waist to show off her figure. Her other accessories include black shoes and gold jewelry.
Lace
I absolutely love the lace detailing on this jumpsuit worn by @flostyling (the designer is @luxbybecca). The jumpsuit is long-sleeved but looks light enough to wear during the spring or summer. She's only wearing subtle jewelry to show off the jumpsuit. It's totally chic but also looks extremely comfortable.
So 70s
This custom jumpsuit that @rileyknoxx is wearing screams the 70s. The jumpsuit is red with a sparkling design. Threads hang off the sleeves, making this jumpsuit look more glamorous than the ones our favorite rockstars would wear. The length is slightly cropped and she finishes the outfit with red heels.
Blush Jumpsuit
When we think of red, we often think of a true, candy red. However, red has multiple shades, such as blush. Blush is this lovely color that's a mix between red and pink. I especially love the design of this jumpsuit. The jumpsuit wraps around the waist, accentuating any figure. Jumpsuit by @theevanreidboutique.
Off-the-Shoulder
I really envy people who can wear off-the-shoulder tops. I keep wanting to pull the sleeves up! Regardless, @ptk_closet is making a statement with this jumpsuit. As stated previously, this is an off-the-shoulder red jumpsuit that looks perfect to wear during the holidays, when out on a date, or simply when you have somewhere to go.
Dress Jumpsuit
I like to call these jumpsuits "dress jumpsuits" because the leg is so wide, it almost looks like a dress. Especially this jumpsuit worn by @wildthingvintage, which looks totally 60s to me. The front has a zipper that can zip really low if you want to show off some skin. Or you can keep it zipped for a more conversation look.
Comfy and Chic
Looking at this red jumpsuit that @morrellsarmoire is wearing, it's so cute and comfy that it looks like something I would wear to the airport. Yes, I love wearing jumpsuits to the airport.
She's sitting down so you can't see it too well, but I notice it ties in the middle and there are pockets. How much better can you get? She pairs the jumpsuit with tan clunky heels and what she calls her "gameday" bag.
FAQs
Bottomline
So many people love jumpsuits and they're a major trend. It's obvious why – jumpsuits are extremely stylish and comfortable. There are different jumpsuit styles and they look good on practically everyone.
If you want to enhance your jumpsuit color wardrobe, you may want to get a red jumpsuit. Be sure to read our jumpsuit styling tips. Make sure your jumpsuit fits.  There are also different jumpsuit lengths to consider. You can wear a red jumpsuit to a special event or to the office, but make sure the jumpsuit fits the occasion. Otherwise, try these red jumpsuit outfit recommendations!
Recommended Reads: