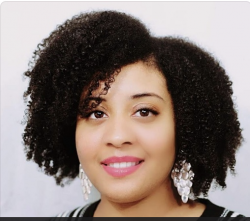 Latest posts by Candis Pope
(see all)
Cardigans are a staple fashion piece. Seriously, everyone should have one in their closet. They are so comfy yet elegant. Let's not forget that a cardigan pretty much pairs well with any look. Therefore, if you have a white cardigan, you're in luck! Most people know that you can wear white with anything. But just in case you're struggling to put together white cardigan ideas, I've got you covered.
In the content below is an extensive list of the best white cardigan ideas, as well as some other need-to-know information. So, are you ready to look good? Are you excited about creating some fantastic outfits? If you are, check out the guide below.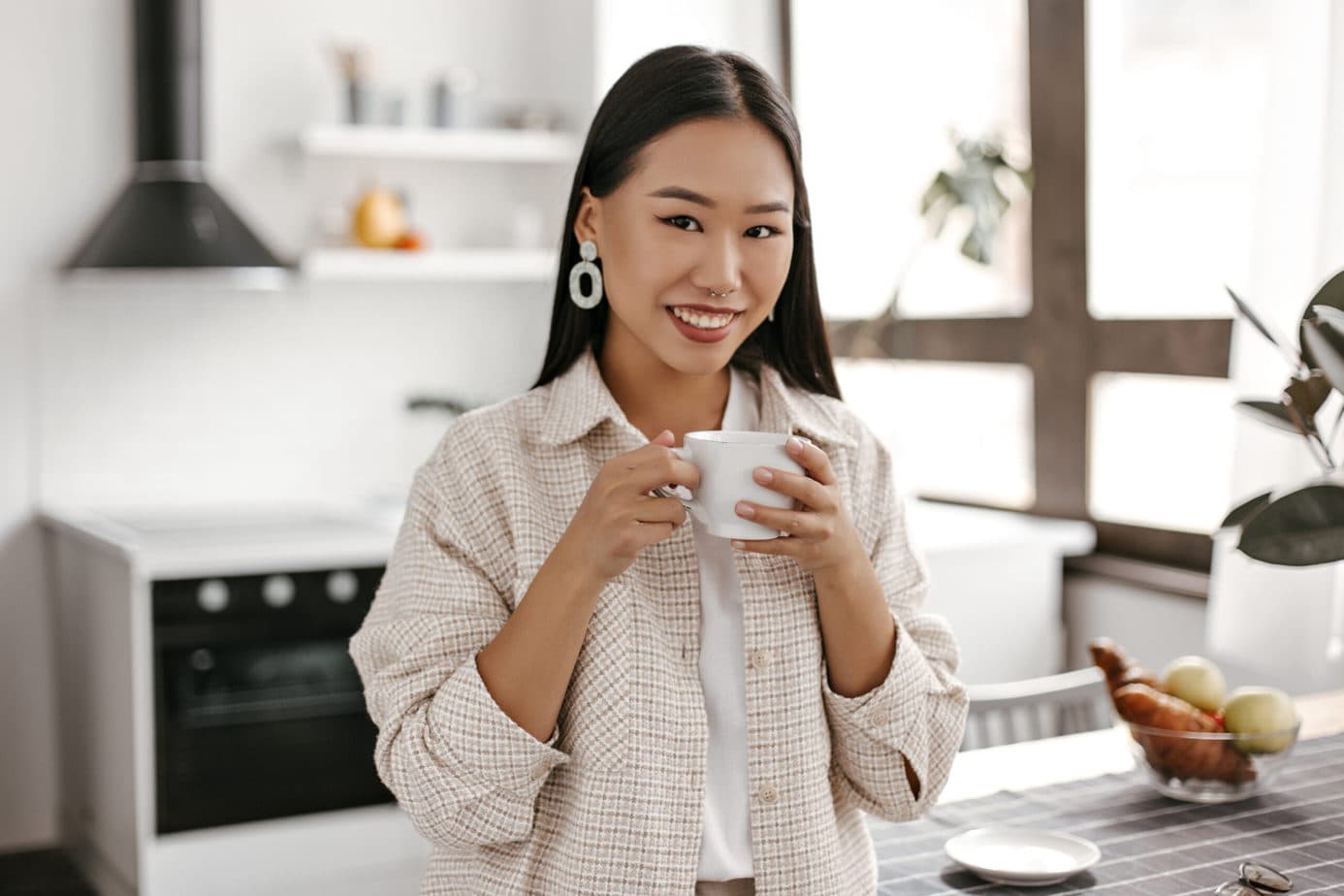 The History of the Cardigan
Just so we're on the same page about what a cardigan is, it's a knitted sweater with a zipped front or a button. Usually, it's designed with a round neck or V-neck, and it'll possibly include a collar. Chances are, you've seen cardigans everywhere over the years—in today's fashion and in vintage pictures and television shows. It truly is a classic piece.  
This staple garment received its name from the 7th Earl of Cardigan, James Thomas Brudenell. He's most known for leading The Charge of the Light Brigade in 1854. 
Back then, the cardigan consisted of a trimmed waistcoat that was knitted with wool. Many of the British army officers would wear this particular style during the Crimean war. However, there are some arguments that state that the cardigan was only worn by the 7th Earl.
But despite its origins, somehow the cardigan continues to make its mark in fashion. A few decades after the Crimean war, the cardigan was primarily linked to it as a common garment worn by soldiers. In its original design, the cardigan was a waistcoat or a sleeveless vest. However, by 1964, the piece began to include sleeves. During that time, it was most known as the cardigan jacket. By the 1910s, cardigan vests weren't as popular, and the sleeved version continued to make headway through the mid-1920s. 
Not only that, but cardigans were an established garment that was prominent in both men's and women's wardrobes. As time went on, the cardigan continued to make a name for itself. In fact, Coco Chanel is often noted as someone who gave the cardigan its popularity. However, Chanel basically brought attention to a garment that was already trendy. Throughout the 1920s, 30s, 40s, and so on, the Cardigan hasn't changed much. Of course, there have been different designs, but for the most part, it's kept its classic, sophisticated look. Even in today's time, you can still see it making its mark on history!
The Different Types of Cardigans
Now that you know a little history about cardigans, you may be interested in learning about the different types of cardigans. 
If you know anything about this fashion piece, then you know that it has many forms. With that said, below are the various types of cardigans:
Belted Cardigans
Belted cardigans are so sophisticated. They'll usually have a long or short design, which is great. That way, you can put together any look that you want because they come in various lengths. They make the perfect piece for autumn, and you can wear them with anything.
Pair belted cardigans with jeans, dress pants, leggings, or even a skirt. Also, depending on the length of the cardigan, you can wear it either as a dressy or casual piece.
Cropped Cardigans
So, cropped cardigans generally stop right below the chest area. They are created with thin materials and pair well with skirts and long dresses. This type of cardigan looks good in a solid color that goes over a completed outfit—like a dress or pantsuit. 
Cropped cardigans have buttons or hooks going down the front, which in most cases is designed to be left open and worn with an undershirt. But you can definitely wear it with all the buttons fastened. You can find this type of cardigan in fabrics like cashmere, lace, linen cotton, or wool. It looks the best with casual or business casual outfits.
Cardigan Vests
This style closely resembles the original design. But the good news is, you can wear it during any season. During the spring and summer months when it's hot, feel free to wear your sleeveless cardigans with a sleeveless top to showcase your arms. 
On the contrary, you can pair it with a long-sleeved shirt once the temperature drops. This particular cardigan looks amazing on men and women. It comes in a variety of colors and designs, so you can mix and match it with various outfits. Cardigan vests are typically made out of cotton wool, sheep wool, linen, or cashmere. Furthermore, sleeveless cardigans will either stop at the waistline, the hip line or extend down to the knees.
Open Cardigans
Open cardigans are meant to be worn as a cover-up piece. They are very elegant and make the perfect piece for a business casual outfit. You can pair them with dress pants for a day at the office or with leggings for a meet-up with friends. Since the front of this cardigan is made without buttons or zippers, you should wear it with an undershirt. The material for this piece is very soft and made with knitted wool, cotton, or polyester.
Zipped Cardigans
Zipped cardigans are most suitable for a man's wardrobe, but a woman can definitely pull them off. These pieces look much like jackets and are waist length. They include a zipper that goes down the middle and are considered outerwear. Also, they're cozy and comfy, making them the perfect sweater. You can wear zipped cardigans with a formal or casual outfit. 
When you think of a zipped cardigan, envision Mr. Rogers—that's the look!
Tunic Cardigans
You'll love tunic cardigans! They are so sleek and fashionable. The design is extra-long, and they'll either come with or without buttons. In most cases, tunic cardigans come down right above the knee and are designed with polyester, cotton, or knitted wool. They look great with jeans or leggings, paired with long boots. You will find this cardigan in a variety of designs and colors. When the season changes to autumn, you'll definitely want to pull this one out of your closet.
Hooded Cardigans
Believe it or not, hooded cardigans closely resemble jackets and are typically open in the front. They may have zippers, or they may be designed without them. Hooded cardigans are best paired with a casual style. They look great with blue jeans and even sweatpants. When you're going for the "sporty" look, they're the best piece to wear. The most common fabrics for hooded cardigans are linen cotton, knitted wool, and cashmere.
How to Style White Cardigans
Now that you know about the different types of cardigans, you can better understand the type of styles you can create with them. However, if you have a white cardigan, you may need a little help with putting together an ensemble. Here are a few of my suggestions:
Khaki Material
White cardigans look amazing with khaki material. White and khaki are such neutral colors that they blend perfectly together. You can create a nice, clean-looking casual outfit that's ideal for the office. It's typical to wear a cardigan over khaki pants or a khaki skirt. This look works best for the fall months, paired with boots or loafers.
Denim
You'll look so well-put-together in your white cardigan and denim. Open cardigans, tunic cardigans, and cropped cardigans look fantastic with denim. Plus, it doesn't matter if you wear light jeans or dark jeans, it'll look great. 
You can throw on some tennis shoes for a casual look or pair them with ankle boots to spruce up your outfit.  But, you don't have to limit yourself to jeans. In fact, denim dresses and skirts look just as good with white cardigans. Seriously, you can put this outfit on for a casual day of errands or a family gathering.
Leggings
Much like cardigans, leggings are a staple fashion piece. You must have them in your wardrobe. But these two create such a comfy, cozy outfit. You can pair your white cardigan with liquid leggings, regular leggings, or even printed leggings. It doesn't matter. It'll look good either way. 
You can dress down your outfit by wearing it with simple tennis shoes—like Converse. On the other hand, you can dress it up with high-heeled boots. Some of the best cardigans to wear with leggings are open cardigans, tunic cardigans, and belted cardigans. They all look stunning.
Skirts and Dresses
So, we've mentioned pairing cardigans with skirts and dresses in the previous sections, but you may not know how to pull the look together. Well, the best cardigans to wear with skirts and dresses are open cardigans, cropped cardigans, and tunic cardigans. 
You've likely seen cropped cardigans and long skirts many times because it's such a classic look. Pair this ensemble with a pearl necklace and dress shoes, and you've got a sophisticated look.
Also, you can wear an open cardigan with a form-fitting dress, like a bodycon dress. If you're going to a function that's conservative, you can still wear a form-fitting dress. Just put your cardigan over it, and it completely changes the entire look.
Dress Pants
Dress pants and cardigans go hand-in-hand. When you are looking for a simple outfit to wear to work, these two pieces are the way to go. Slack pants pair well with open cardigans, tunic cardigans, and belted cardigans. They create a comfy, casual look that's ideal for a variety of occasions. 
Frequently Asked Questions about Cardigans
At this point, you may have a few questions about cardigans. Well, I hope you find the answer in the frequently asked questions section below:
Question: Can I Wear a Cardigan During Each Season?
Answer: The answer to this question is yes and no. For the most part, cardigans are crafted for cool weather. They're made with materials like cotton, cashmere, and wool, which are all great for keeping you warm. But of course, there are sleeveless cardigans that you can wear in the spring and summer. Not only that, but since cardigans are much like jackets, you can wear them on the inside to keep you warm during the summer months.
Question: Can I Wear a Cardigan in a Formal Setting?
Answer: Absolutely! You can create a sophisticated ensemble with a cardigan—even for a formal occasion. But of course, you want to make sure that you're wearing the cardigan as a cover-up and not your main piece. Be sure that you're also wearing a nice dress or pants to create the formal look.

 If you put on a cardigan with a basic pair of jeans, of course, it won't create the style that you're going for.

 Also, cardigans aren't the best fit for fancy occasions. For instance, you wouldn't want to wear one over a ball gown. They're best for business casual and semi-formal occasions.
Question: Are Cardigans a Good Look for Younger People?
Answer: Yes! No matter how old you are, you can dress any way you'd like. Even if you want to go for the vintage look as a young person, that's okay. Of course, cardigans are often associated with business professionals and the older generation—especially since they've been around for so long. But cardigans have really evolved, and if you have a good fashion sense, you can create cardigan outfits that have a modern flair. Not to mention, hooded cardigans and cardigan vests have very edgy designs. You can definitely wear both with a "new school" outfit.
Question: Can I Wear a Cardigan as a Jacket Replacement?
Answer: You can definitely wear a cardigan in the place of a sweater or jacket. Lots of cardigans are made with thick, wool material that will keep you warm. However, this piece is still very light. If you are wearing it to supplement a jacket for outside warmth, it may not do the job. In that case, you want to buy an actual sweater to make sure you have the proper amount of coverage to combat chilly weather.
Question: Are Bright-Colored Cardigans Available?
Answer: You can certainly find bright-colored cardigans if that's something you want. However, you may have a hard time finding a bright-colored cardigan over a neutral color. Since they are primarily used for the fall and winter months, the color scheme for cardigans tend to flow with that time of year.

People wear brown, tan, blue, and other mild colors during autumn. But I'm sure if you looked hard enough, you can definitely find some bold, "in your face" cardigans!
Question: Are Cardigans a Good Piece for Plus-Size Outfits?
Answer: Oh, yes! In fact, cardigans do a great job of accentuating larger body types and covering problem areas, if necessary. For instance, open cardigans are sometimes designed with inner layers that fall in the front over the abdomen. If you want to cover that area, then wearing a cardigan is a great way to do so.

Plus, if you're self-conscious about your arms, wearing a cardigan over a tube dress or sleeveless shirt allows you to hide your arms while also wearing a sleeveless outfit.
Question: Is White the Best Color to Have for a Cardigan?
Answer: I think so. The reason is that you can pair it with anything. But of course, other solid colors like yellow, orange, green, red, and blue all look stunning. In fact, you should probably have two or three cardigans in your closet that are different colors. However, if it's a piece that you don't wear very often, then white is the way to go.

Furthermore, if you are an individual who struggles to keep white clothing clean, you might want to opt for another solid color that won't get dirty as easily. I definitely understand that white stains, and it is very hard to cover it up once it becomes dirty.
Question: How Can I Make a Cardigan Look Dressy?
Answer: Well, the best way to do that is to actually put on a dressy outfit. Cardigans are basically accent pieces. If you put on a skirt and heels, you're going to look dressy whether you have on a  cardigan or not. So, spruce up your look, put on cute jewelry, and that's it.
My Final Thoughts on White Cardigans
Honestly, you can't go wrong with having a white cardigan in your closet. No matter what outfit you're wearing, it'll pair nicely with it. There are just some fashion pieces that are "mandatory." I feel like a cardigan is one of them—especially a white cardigan. As I stated previously, white goes with anything. So, no matter what you pull out of your closet, it'll look nice. 
Essentially, you want a cardigan for those days when you desire to look good, but you don't feel like trying too hard. It's fashionable, it's sophisticated, and you'll never look bad in it.
On that note, I really hope that my style ideas inspired you to create cute cardigan outfits!
Recommended reads: