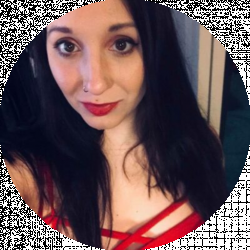 Latest posts by Stephanie Jensen
(see all)
Are you looking for a new jumpsuit to look trendy and satisfy your jumpsuit addiction? If you don't already have a green jumpsuit, this is one of the best jumpsuit colors to own. Green is a very versatile color. There are multiple shades of green, and just about anyone can find a green jumpsuit they will love. Certain shades of green, such as emerald green, look great with practically any color.
But how do you style a green jumpsuit? Here, we're offering some ideas to inspire your next green jumpsuit outfit!
How to Choose a Green Jumpsuit
Because of their popularity, jumpsuits are available in practically every size and can suit practically all body shapes. There are also different jumpsuit styles and designs to fit all fashion preferences. Chances are, you won't have any problems finding a green jumpsuit you will love.
However, you should still know the basics of finding a flattering jumpsuit. Your jumpsuit should be loose at the legs and will go up to the ankles.
Anything shorter or longer, and the jumpsuit will look off. However, there are still ways to style a green jumpsuit that's not the right length. For example, wear feels with a long jumpsuit and high boots if the jumpsuit is too short. To show off your feminine figure, find a jumpsuit that's fitted at the waist.
And I shouldn't have to write this, but I will remind all readers of this important fact: find a jumpsuit with pockets. It's seriously the best thing ever.
The fabric is also something important to consider. You'll want a lightweight material that's comfortable and airy but not too light where it's see-through. I've had that problem with jumpsuits before. A light-to-medium fabric is the best option. Choose materials such as denim, linen, and rayon. If the weather is cold, you'll want to choose a jumpsuit made of a thicker material. We will cover this in a future section.
How to Wear a Green Jumpsuit to a Casual Event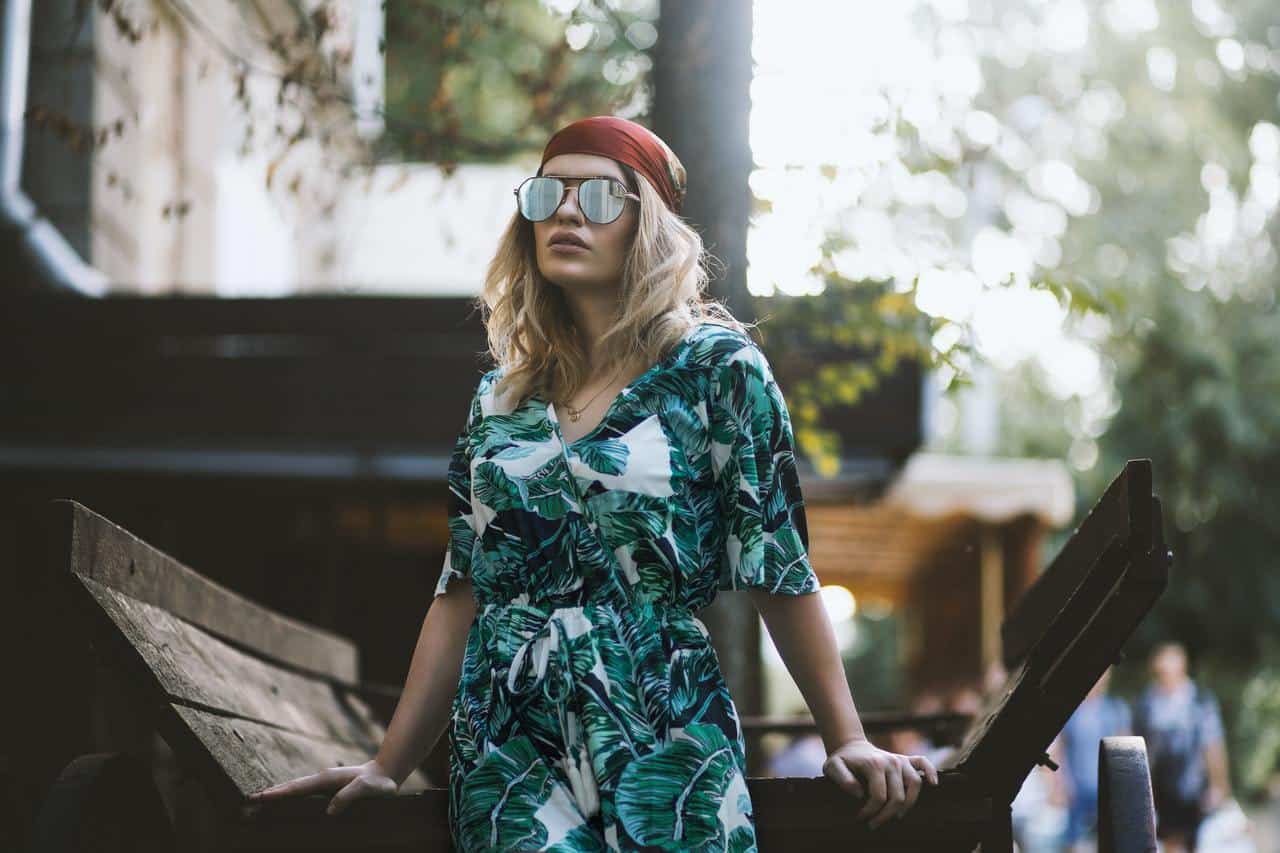 Jumpsuits are renowned for their comfortable feel and relaxed look. Therefore, they're the perfect item to wear as a casual item.
Practically any jumpsuit will work, but you'll want to focus on one with wide legs, short-sleeves, or strapless, and paired with boots or flats. And just because it's a casual event doesn't mean you can't dress up your green jumpsuit. Add a belt around your waist for a chic look or a denim jacket if the weather is chilly outside.
You can also find a patterned green jumpsuit for a flattering look. Paisley, striped, animal print, and even tie-dye patterns are all very fashionable.
How to Wear a Green Jumpsuit to Work
Are jumpsuits appropriate for the office? Certain jumpsuits are absolutely work-appropriate. You can also style a jumpsuit up to fit any dress code. The most important fact is to choose a very conservative shade of green. This means no neon colors and prints. The best shades of green to wear to the office are sage, dark army green, and cedar green. In short, either dark or earth-toned greens are the best colors.
The cut is also important. This should be obvious, but don't wear a revealing jumpsuit to work. The neckline should be rather high. If the jumpsuit is sleeveless, wear a blazer over it.
Wear work-appropriate footwear to finish the outfit. Heels are usually the first choice. If you're like me and hate heels, the heel doesn't have to be too high. I personally like kitten heels. But if you want to choose something aside from pumps, I also like loafers. Some boots, specifically ankle boots, are accepted under most dress codes.
How to Wear a Green Jumpsuit to a Formal Event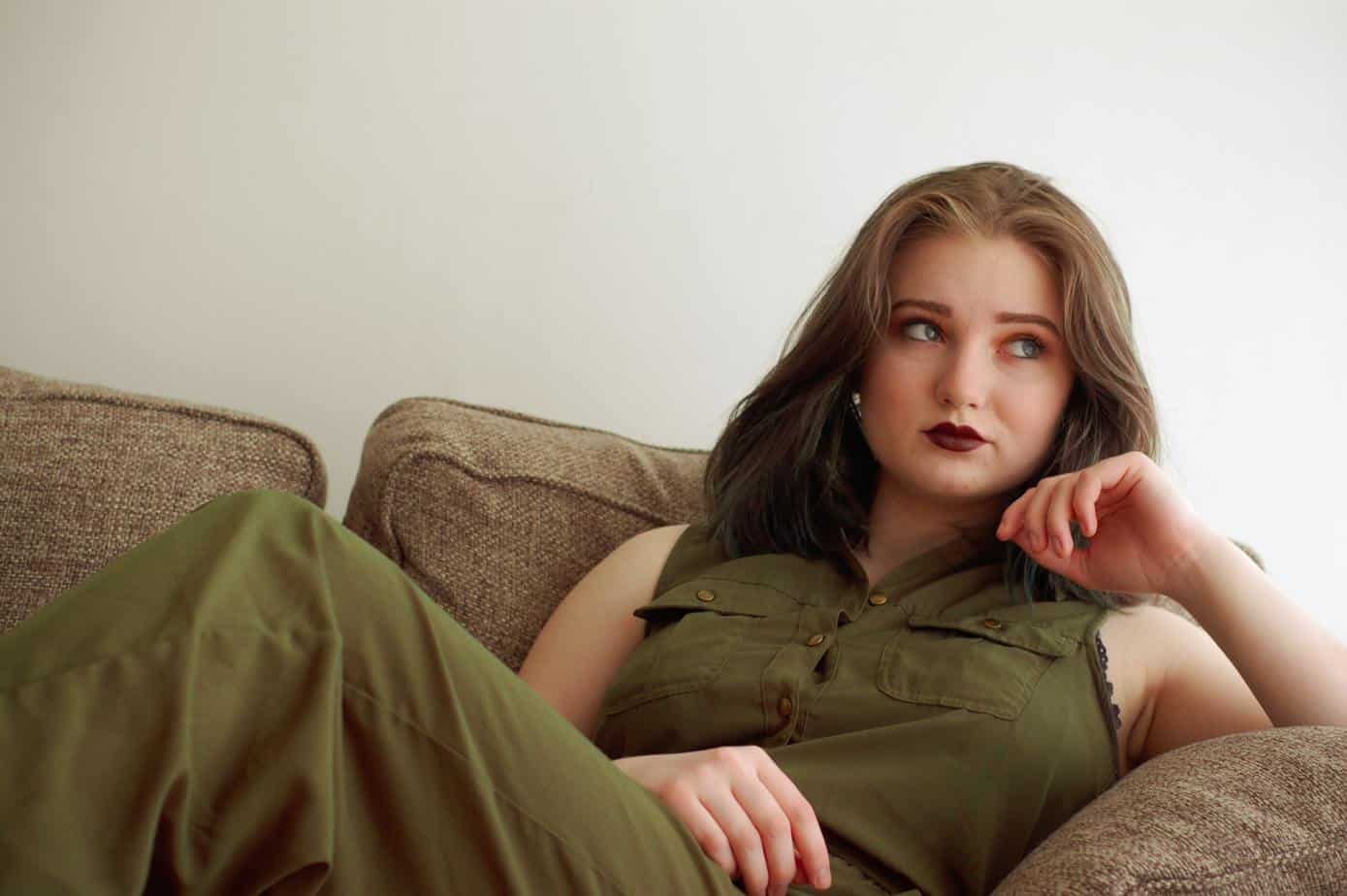 Because you can dress up a jumpsuit to wear to the office, you can also dress up a jumpsuit to wear to a formal event. While a jumpsuit usually isn't always your first formal option, jumpsuits are fashionable but also offer the comfort that a dress can't provide.
In order to make a jumpsuit more stylish than relaxed, choose a jumpsuit that's form-fitting. Depending on the event, your jumpsuit doesn't have to be too conservative. For example, a bright green jumpsuit is perfect for a formal spring event. You can also wear a jumpsuit with a plunging neckline to add a little more oomph. However, you'll want to choose a long-sleeve jumpsuit to look more polished.
The best way to dress up a jumpsuit is by adding the right accessories and embellishments. Jeweled hoop earrings, gold bracelets, and your most exquisite rings are the best way to make a jumpsuit look more formal. If you can find a jumpsuit or accessories with sequins, you'll still look flattering while not spending a lot of money on fine jewelry.
The jumpsuit fabric also matters to a formal setting. Leather (or faux leather), velvet, and satin are all stylish enough for a nice event.
Wearing a Green Jumpsuit for the Season
Another great quality about green jumpsuits is you can wear them all year long! Here's some advice when wearing your favorite green jumpsuit for every season.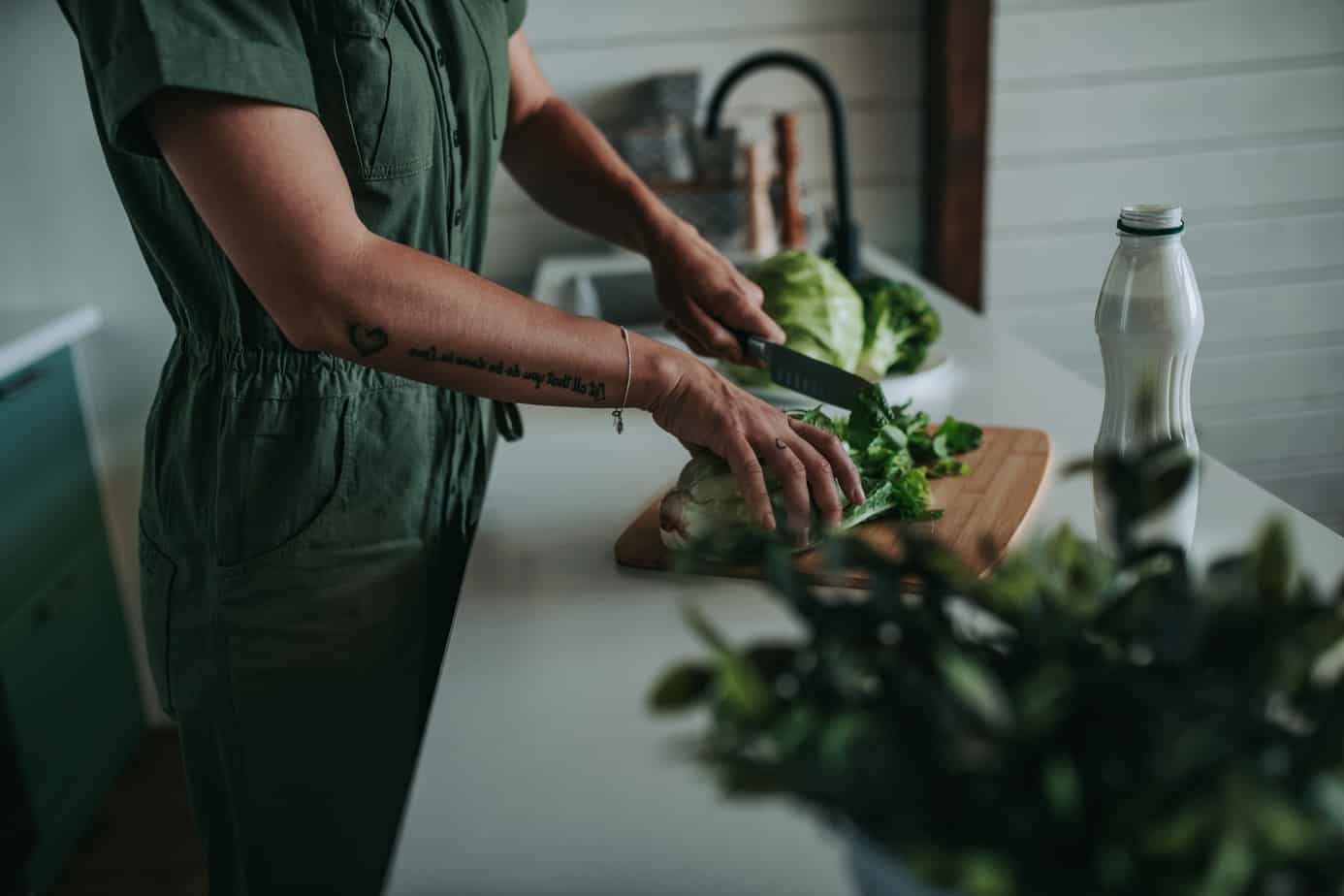 Winter
While not the warmest item in your closet, jumpsuits are versatile enough for layering. You can easily wear a coat or parka over your jumpsuit. If the coat isn't enough, you can easily wear a warmer shirt or sweater over the jumpsuit. For best results, wear a long-sleeve jumpsuit. Don't forget to wear winter-appropriate boots. Finish off your look with earmuffs and a scarf.
Spring
Now that the weather is getting warm, take out your favorite lightweight jumpsuits! Since they're comfortable and easy to style, jumpsuits are always a go-to springtime ensemble. If springtime is still chilly in your area, a denim jacket always looks flattering. Since spring is all about comfort, choose a jumpsuit with wider legs.
What color jumpsuits should you wear in the spring? Pastels are usually the first thing that comes to mind. But if you hate pastels (like me), don't feel compelled to wear an Easter egg-green jumpsuit. Instead, dark and olive green are stylish colors that work year-round. But since it is springtime, don't be afraid to break out the pastels and floral prints. Wedges, flats, and heels are all perfect shoes to wear with a spring jumpsuit.
Summer
Jumpsuits are usually a go-to during the summer. They're warm enough for outdoor events and are comfortable enough for traveling. For best results, wear lightweight materials such as cotton and nylon. We shouldn't have to say this, but a sleeveless or short-sleeve jumpsuit is the best option for summertime.
Olive is my personal favorite shade of green for the summer, but any light or neutral shade of green works best for the season. You don't want to wear green that's too dark or else it will attract more sunlight, making you hotter. Have fun with patterns! Summer is all about casual fun, so play up your jumpsuit with a stylish pattern.
Since it's summer, take out your sandals and your beach bag. Wedges and slides are also good options if you're going to a party or similar event. Simple earrings and a necklace are accessories that are always chic. Since the weather is on the hot side, wear your hair up in a trendy bun or ponytail.
Fall
As with winter, jumpsuits are also great to wear during the fall since they're perfect for layering. Fortunately, you don't have to layer too much in the fall. In order to sport your green jumpsuit perfectly for fall weather, choose dark and earth-toned greens such as sage, Sherwood, moss, and hunter green.
You'll also want to wear a form-fitting jumpsuit. You don't want to look too frumpy in your sweaters. If the weather is chilly but not too cold, wear a cardigan, pullover sweater, or leather jacket with your jumpsuit.
Since you don't need to take out the snow boots yet, wear some stylish fall shoes such as mules or flats.
Best Accessories to Wear With a Green Jumpsuit
The versatility of a jumpsuit means you can wear practically any accessory with one! Here are some of our recommendations.
Jewelry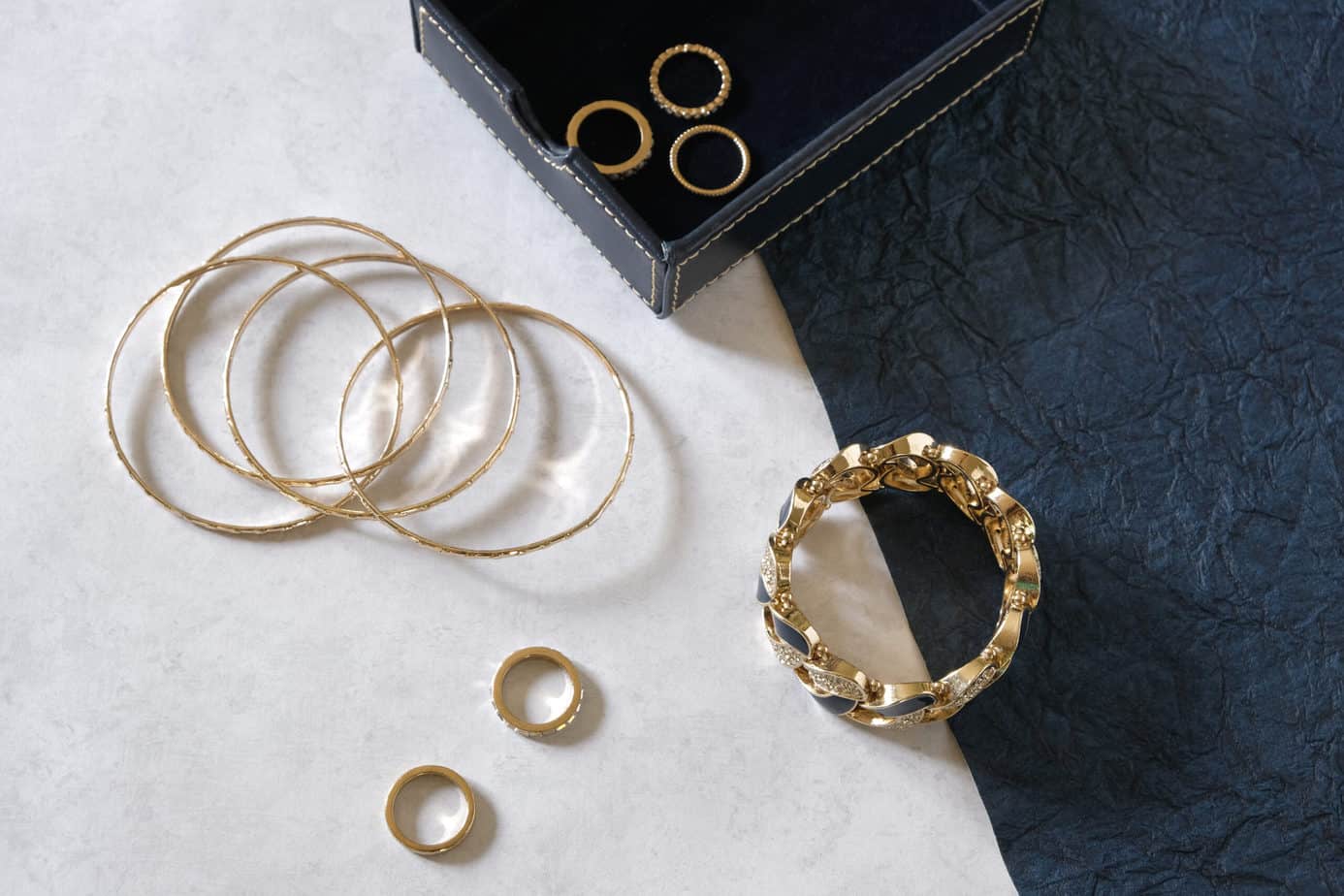 Elegant jewelry can take any outfit to new levels. But you want the green color of the jumpsuit to be the main focus of the outfit, so choose simple yet timeless jewelry. Gold or silver chains, bangle bracelets, and rings are all great options. If you do want to add some color, I suggest keeping the green theme and wearing either emerald or jade gemstones. Practically any color looks great with green, so you have limitless gemstone possibilities.
Belt
If your jumpsuit is a bit baggy or you simply want to show off your curvy figure a bit more, wear a belt around your waist. However, understand that most jumpsuits include a wrap or some sort of drawstring to accentuate the waist. But if your jumpsuit doesn't have these features, a belt will work.
The belt you choose matters. If you're short, wear a thin belt. Large and bulky belts will take away length from your top half, making you look shorter. Combining this section with the previous section, you can opt for a chain belt if you want to make more of a statement while making your waist appear smaller. Always wear belts in a neutral color. Brown and beige both look lovely with practically any shade of green.
Shoes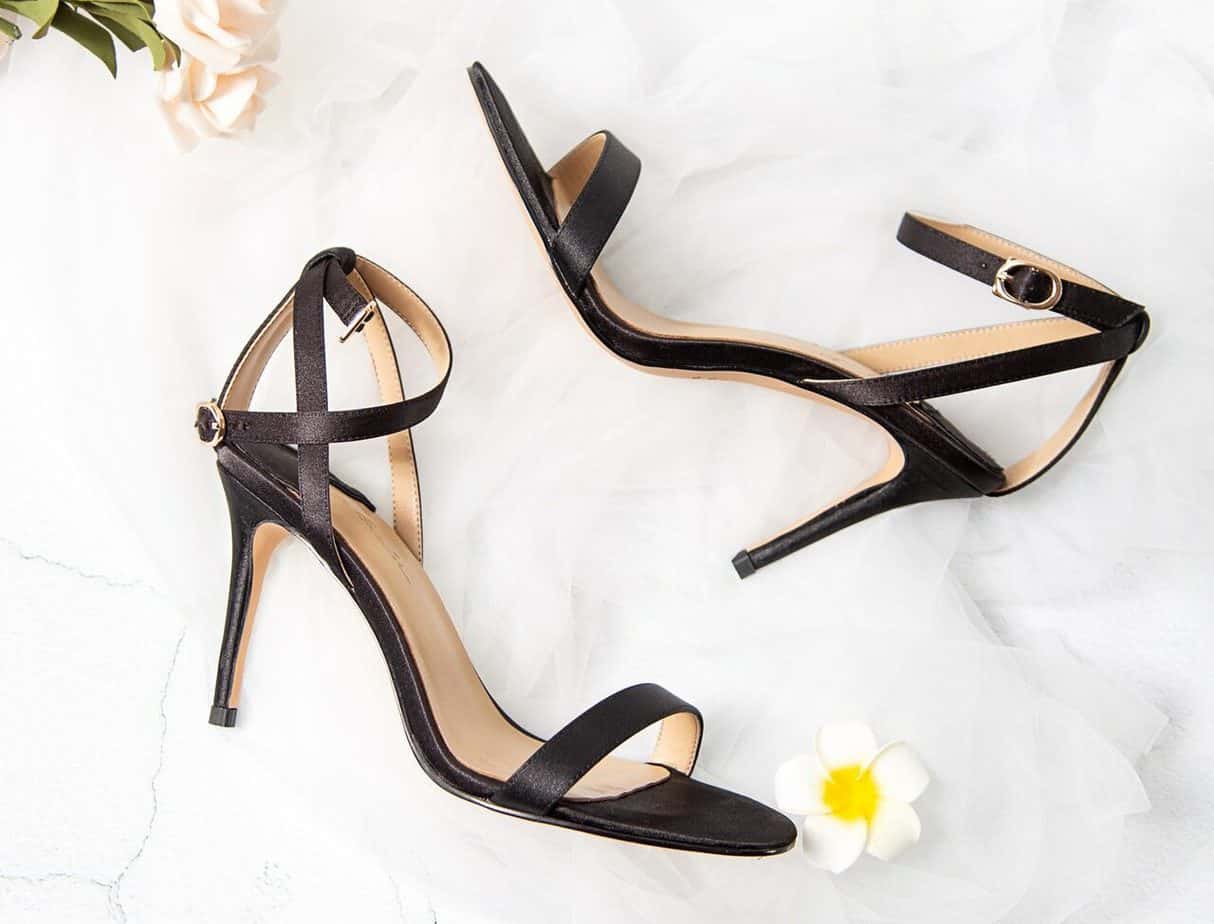 Finally, you can't forget shoes! Which shoes should you choose? Heels are usually the first choice for many. They're always trendy and flatter every figure. If you're petite, the right pair of heels can help make you look taller. But since heels make a statement, choose a neutral-colored heel. Black, brown, nude, and beige are always good choices.
If you're like me and hate heels, your handy pair of flats will also work with your green jumpsuit. For the summertime, gladiator sandals also look nice with a jumpsuit, especially if it's cropped. Ankle boots and sneakers are perfect to wear when the weather is cool. If you're wearing a wide-leg jumpsuit, wedges are sleek enough to balance the outfit.
Our Favorite Green Jumpsuit Styles
Now that you know the basics of styling a jumpsuit, here are our favorite green jumpsuit looks!
Evening Green Jumpsuit
If you're looking for a jumpsuit that's suitable for a formal event, look no further than this one! The emerald green color with sparkles is absolutely spectacular. The model is wearing the jumpsuit with white shoes and no jewelry, so the jumpsuit steals the show. The shade of green also looks fantastic with her hair color and skin tone. Credit: @elizajanehowell.
Flower Goddess
This is the perfect springtime jumpsuit! If you're traveling to a warm destination, this jumpsuit is also a great outfit to pack. The green jumpsuit is adorned with a multi-color floral print. @curiousg_andme pairs this outfit with a bright yellow bag. She finishes the outfit with simple jewelry (gold hoops, necklace, ring, etc.) and sandals.
Weekend Jumpsuit
If you're looking for a simple jumpsuit to wear when out with friends on the weekend, I suggest something like this. That shade of green is perfect, and I can see it looking lovely on anyone. The color reminds me of a four-leaf clover. The jumpsuit shape is also universally flattering. It's wide-legged with poofy sleeves, yet it's tight around the waist. Credit: @fashioncanadians
FAQs
Question: I Have an Olive Green Jumpsuit! What Should I Wear With It?
Answer: Hey, I used to have an olive green jumpsuit! I loved it! But then I noticed a hole in it, so I gave it away. I love olive green for many reasons. It's a toned-down color, so it looks great on literally anyone and matches with a plethora of colors. Pink, orange, brown, tan, and white all look lovely with an olive green jumpsuit.
Question: Where Are the Best Stores to Order Jumpsuits?
Answer: Doing a quick Google search, it seems like people love jumpsuits from these stores:

Patagonia
Free People
Summersault
Aday
Athleta
Alex Mill
Nordstrom
Everlane

Taking a look in my closet, I have jumpsuits from Shei, Cemi Ceri, and Cherry Mellow. I love all of them, but the one I have from Shein is my favorite. That's odd because I'm not the biggest fan of Shein.
Question: Which Body Type Looks Best in a Jumpsuit?
Answer: First off, I want to say that everyone can look amazing in a jumpsuit is styled well. However, those with hourglass figures look the best in a jumpsuit. The average jumpsuit is slightly baggy at the chest and hips and fitted at the waist. Even if you choose a form-fitting jumpsuit, this item will hug your curves effortlessly.
Bottomline
If you found a green jumpsuit that you love but aren't sure how to wear it, you have many options.
You can find a green jumpsuit in practically every shape and size, so make sure the one you choose is flattering. After you find the perfect one, feel free to wear it wherever you want! Most jumpsuits have a relaxed look and are best for casual days. But if you style it correctly, you can wear a jumpsuit to the office and even to a formal event. Be sure to follow our style recommendations and try any of these chic green jumpsuit looks!
Recommended reads: