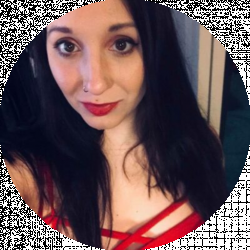 Latest posts by Stephanie Jensen
(see all)
Formed in 2002, Rag and Bone Jeans is one of the newcomers in the world of denim. However, their quality and innovative jeans inspired a new denim movement. This brand is all about fashion yet practicality and comfort, embracing your true self in your favorite pair of jeans.
But what is Rag and Bone Jeans? And how do you style their jeans?
Pros and Cons
Pros
High-quality denim
Extremely comfortable
Don't shrink or stretch out
Cons
Very tight, especially the skinny style
With that being said, their sizing is off
What Is Rag and Bone Jeans?
Rag and Bone Jeans was formed nearly 20 years ago. Their motto is one they still stand by today: doing things the right way. And to do things the right way, you need a reliable pair of jeans. Rag and Bone Jeans has also promoted individualism and being true to yourself, which you can see in their yearly D.I.Y. Projects.
Another factor that makes Rag and Bone Jeans stand out is their versatility. They formed in New York, so this brand is devoted to making jeans that are ideal for American workwear. But they also embody the elegance in British fashion, which is why these jeans are practical yet stylish.
Rag and Bone Jeans is known for their quality. While the price tag is pretty high, these jeans are meant to last. They don't cut corners in their production, so you get a pair of jeans that's truly timeless.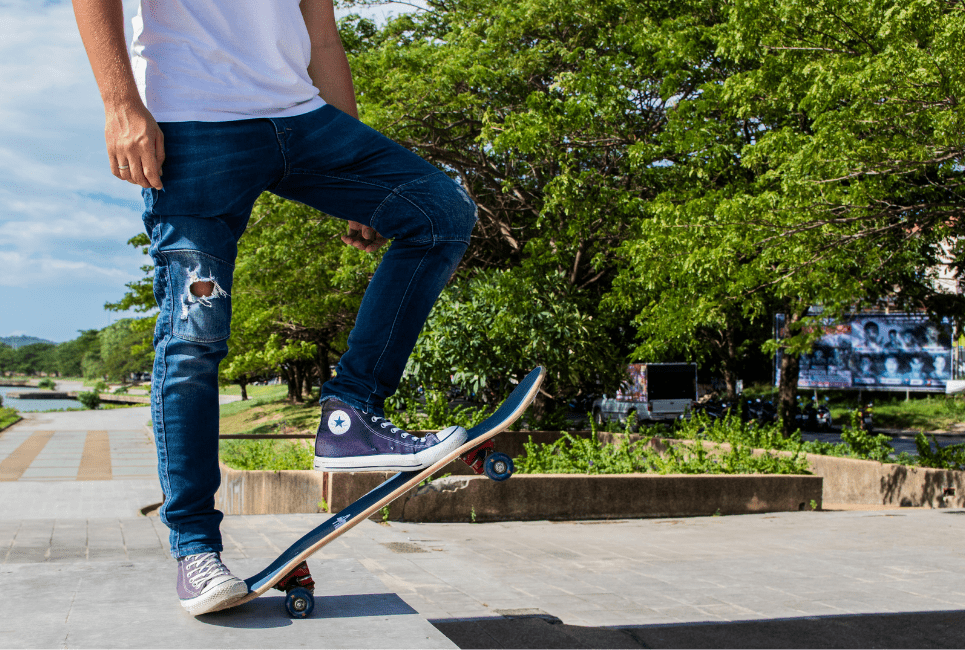 Types of Rag and Bone Jeans
Rag and Bone Jeans is known for its extensive line of
jeans
. You can find Rag and Bone Jeans in nearly every rise type, color, and style. Here's a breakdown of the products they offer.
Rise
Rag and Bone Jeans are featured in a few different rises:
Low-rise
Mid-rise
High-rise
Super high-rise
Low-rise jeans sit on or below the hips. Mid-rise jeans sit at the midriff, between the hips and waist. High-rise jeans sit at or above the belly button. Super high-rise jeans sit at the natural waist.
Color
As with all jean companies, Rag and Bone Jeans feature blue jeans in a variety of different washes. These include:
Indigo
Indigo Wash
Light Indigo
Mid-Indigo
Dark Indigo
Out of all of these colors, "wash" confuses people the most. The name is what it sounds like — the jeans are washed before they're sold. This process, called sanforization, slightly alters the color and the texture of the fabric. There are different types of washes and all look different.
Rag and Bone Jeans also make their denim in various colors, such as:
Black
Red
Brown
Purple
White
Green
Gray
Yellow
Fit
Rag and Bone Jeans offers a variety of fits. These include:
Straight
Skinny
Pull-On
Flare
Ankle
Boyfriend
Rb 21
Barrel
Cropped
Cigarette
Slim
Many people will recognize some jean styles, such as straight and skinny. But some of these titles may confuse people.
Pull-on jeans are what they sound like. You literally pull them on as opposed to buttoning them. Most pull-on jeans feature a waistband and drawstring to secure the jeans. Boyfriend jeans are actually women's jeans modified from men's style.
They're usually baggy jeans that sit lower on the hips. Rb 21 is a style of jean that is unique to Rag and Bones. This is a unisex style and fits perfectly on virtually anyone. The style closely resembles straight-leg jeans and they're made using sustainable cotton.
Barrel jeans are baggier than traditional jeans but only flare out at the ankle. They're fitted at the waist and thigh, resulting in a flattering shape.
Cigarette jeans are very similar to skinny jeans. They're slim-fitting jeans but unlike skinny jeans, have a straight-leg look from the knees to the ankles. They're also shorter than traditional jeans, cut right at the ankle. This gives the legs the appearance of cigarettes, which is where the jeans get their name from.
Slim jeans are also similar to skinny jeans, except the jeans don't cling to your legs.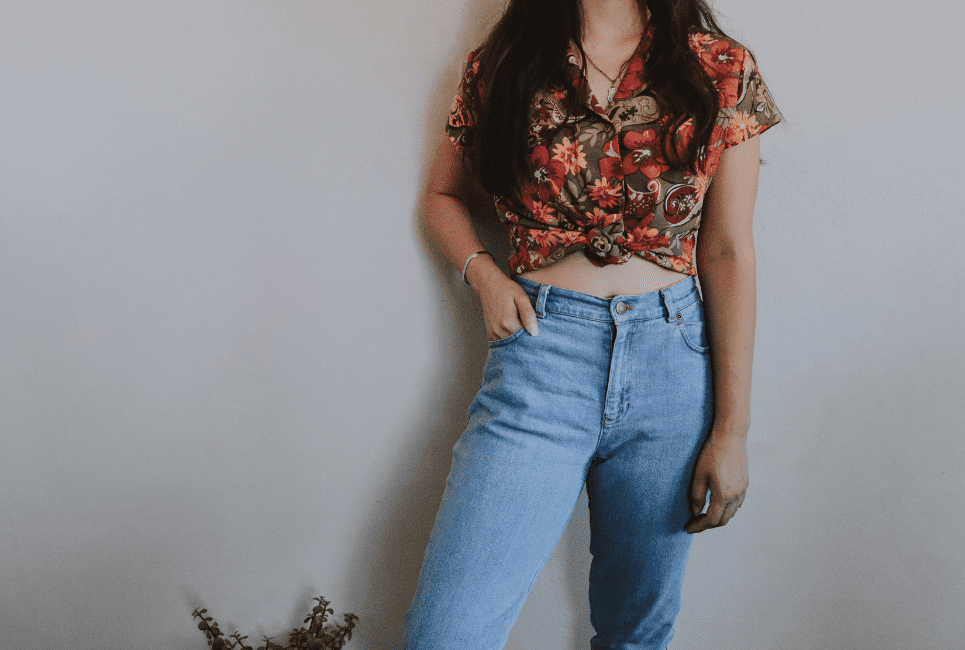 Sizes
As with many stores, Rag and Bone Jeans have their own sizing. If you're unsure about your size, you can take a look at their size guide. For denim, their sizes range from 23 (waist: 24 inches hip: 34.5 inches) all the way to 40 (waist: 44 inches hip: 54 inches).
Do They Sell Plus Size?
Their size page doesn't specify plus size. But honestly, I like that. I've ordered from clothes that made my body out to be special, with promotions like "curvy." My body isn't special. I'm a size 12, which is the average woman's size. So just listing the sizes they offer and identifying them by only numbers is pretty awesome.
As stated previously, the largest size is 40 with a waist of 44 inches and hips at 54 inches. That's about a size 22. Plus size starts with a size 18. While Rag and Bones doesn't offer the largest plus-size options, they're still more inclusive than other jean stores.
Quality
Rag and Bone Jeans is famous for making extremely durable jeans that will last you years. Other than slight signs of wear, some reviewers said they had their Rag and Bone Jeans for five+ years and the jeans are still in excellent condition. Looking at reviews, it seems like they can withstand lots of damage, from kids and pets to even storms.
Rag and Bone Jeans are not only stylish but are also perfect for handy work. I've read reviews where people clean in their Rag and Bone Jeans. Of course, they're extremely stylish and are perfect to wear when you go out with friends.
Other people also love Rag and Bone Jeans because they're comfortable. One reviewer said her Rag and Bone Jeans are her go-to pants when she has to spend long days at the airport. Yoga pants and leggings are my go-to airport pants — I would never even think to wear jeans to the airport!
However, for best results, follow all washing directions. Only wash them in cold water. My mom swears by drying jeans on low dry and then hanging them dry to prevent shrinking.
Tips When Shopping for Rag and Bone Jeans
Here are additional tips when shopping for Rag and Bones Jeans and styling them.
The sizing may be off, so try on a couple of sizes (you can find Rag and Bone Jeans at Neiman Marcus and Saks Fifth Avenue) or order a couple of sizes. You can see their return policy if you need to return or exchange a size.
Rag and Bone Jeans are EXPENSIVE! That's probably the biggest downside, even though it seems like the jeans are worth the price. However, it's beneficial to know different ways to save. Rag and Bone Jeans does offer sales throughout the year. Be informed of these sales by signing up for their mailing list.
The other downside of this brand is actually with their skinny jeans. Apparently, underwear lines show. I live in yoga pants so I'm used to this. I wear thongs when I come across pants like this. I also discovered this trick: place a folded-up index card in your back pockets and this will cover up the underwear lines.
Rag and Bone Ideas From Their Instagram
If you're looking for Rag and Bone Jean ideas, their Instagram has tons of styled looks that feature their high-quality jeans! Here are a few of our favorites.
Rustic Charm
Jeans have a naturally rustic look, and this model pulls off the vintage look perfectly. It's also the fall season and this outfit looks warm and comfortable. I especially love her grandma's sweater and knit coat. She looks ready for fall. And she finishes her outfit with the best accessory ever: a bird!
Winter Perfect
My go-to winter outfit is a coat, my favorite pair of jeans, and warm leggings underneath. But even this puffer jacket and the jeans alone will make a good fall outfit. I'm in love with the model's olive puffer coat and the straight-leg jeans look perfect (though I would opt for a darker color).
Gray Days
I've seen this model on many Rag and Bone marketing materials and I love her look. She's wearing matching gray jeans and gray denim jacket with a white crop top. This look is super casual and chic. This is also a great outfit if the weather is chilly but not too cold.
Cool and Casual
Who said baggy jeans had to be reserved for running errands? Anyone can make baggy jeans look sexy! The model here pairs her jeans with a black blouse. She looks ready to party and is partying in comfort. I would also emphasize wearing a tight shirt to balance the look of the baggy pants.
FAQs
Question: Where Are Rag and Bone Jeans Made?
Answer: Rag and Bone jeans are made in Los Angeles but some pieces are also made in New York.
Question: Does Rag and Bones Have Stretchy Jeans?
Answer: It depends on the jeans you order. Most of their jeans have some sort of polyurethane, which means they have some stretch.
Question: Who Owns Rag and Bone Jeans?
Answer: Rag and Bone Jeans was founded by Nathan Bogle and Marcus Wainwright. However, Bogle left in 2006 and David Neville joined. Today, Neville and Wainwright own the company.
Question: Is Rag and Bone the Most Expensive Jean Brand?
Answer: Rag and Bone is pretty pricey, but they're not the most expensive jean brand in the world. As of now, that's Dolce and Gabanna. Some other expensive names include Gucci and Levi's, though I think Levi's are cheaper than Rag and Bone.
Question: Is Rag and Bone the Best Jean Brand?
Answer: This is subjective. Some say Rag and Bone is the best while others will say something else. I never tried Rag and Bone Jeans (now I want to), but I personally think Levi's is my favorite jean brand. I'm actually wearing Levi's jeans now and I love these so much! Some other popular jean brands include Calvin Klein, Wrangler, and Lee.
Question: What Rag and Bone Jeans Should I Buy?
Answer: Rag and Bone has a massive selection of jeans. If you're not sure which jeans you should order, be safe and go for universally flattering jeans. My recommendation is a mid-rise jean in a skinny fit. This style is universally flattering. Opt for a dark wash for the best look.

Many people also want jeans that make them look slimmer. If that's the case, choose high-waist jeans in a darker wash. High-rise jeans control your muffin top and darker colors are slimming. Surprisingly, don't opt for skinny jeans. Instead, straight leg and slim jeans are your best bets.
Question: What Are Some Good Alternatives to Rag and Bone?
Answer: I personally love Levi's jeans. As I said before, I'm wearing a pair now and I love Levi's so much. While they're a bit on the pricey side, they're still a fraction of the price of Rag and Bone Jeans.

Some other good recommendations include Gap and Lee. I've also tried Simon's brand jeans and I love them. Simon's is a Canadian clothing brand. I like to call them Canada's way better Forever 21.
Question: Does Rag and Bone Jeans Sell Clothes for Kids?
Answer: It doesn't look like it. If you're looking for jeans for a kid, here are some brand recommendations:
Levi's
Lee
Pepe Jeans (for junior sizes)
Forever 21
Marks and Spencer
Question: Do Celebrities Wear Rag and Bone Jeans?
Answer: Yep! Rag and Bone Jeans have become a favorite for celebrities like Jude Law, Victoria Beckham, Reese Witherspoon, Angelina Jolie, and Brad Pitt.
Bottomline
Even though Rag and Bone Jeans only formed 20 years ago, they took over the denim world. Now, they're one of the highest-rated and best-quality denim brands. They offer practically all jean styles in different rises, colors, and washes.
Even though they're expensive, you definitely get what you pay for because they last several years. There are some cons of this brand. For example, some reviewers complained the sizing is off. However, Rag and Bones is very inclusive about their sizing and practically anyone can find a pair of jeans that will fit them.
We hope this guide helped you learn more about Rag and Bone jeans and gave you some style inspiration!
Recommended Reads: