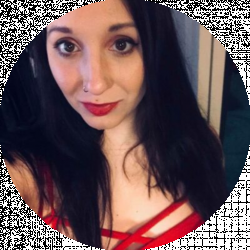 Latest posts by Stephanie Jensen
(see all)
When you think of jeans, what do you picture? That pair of jeans you can grab when there's nothing else to wear, right? The jeans fit like a glove and they're so comfortable, you can practically sleep in them. Well, you'll be surprised that those jeans are probably the mid-rise style, which is the classic jean look.
But what are mid-rise jeans? How do you style them? In this guide, we will answer these questions and more.
What Are Mid-Rise Jeans?
Mid-rise jeans describe the area where the top of the jeans sits. In short, they sit in your midriff — the area between your hips and your belly button. They cover a decent part of your stomach, but not the entire stomach. You may also hear people call mid-rise jeans other names, such as medium rise and mid-rise.
Best Types of Mid-Rise Jeans
Since mid-rise jeans only describe where the top of the jeans sits, there are many styles of mid-rise jeans. These encompass everything, from loose fit to skinny.
Loose-Fit
Loose-fit jeans are exactly what they sound like. The jeans are loose around the legs, resulting in a more relaxed look. Even though skinny jeans have dominated the fashion world, they're taking a step back. Loose-fit jeans are the biggest fashion trend in denim right now.
There are many types of loose-fit jeans. While high-waist loose-fit jeans are the biggest trend, mid-rise loose-fit jeans look great on practically everyone, though are one of the best options if you have a strawberry/inverted triangle figure. While loose-fit jeans are acceptable for pear and hourglass figures, they will only make you look heavier and won't accentuate your figure.
In addition, they will look best if you're of average and tall height. If you're short, loose-fit jeans will only make you look shorter.
Straight Leg
Straight leg jeans are one of the most popular jean styles but are also misunderstood. These jeans fit in the thighs and hips and fall straight down to the ankles. The jeans aren't extremely tight but are comfortably fitted. Straight leg jeans are popular because they're universally flattering and the straight leg mid-rise style is a timeless denim trend.
Skinny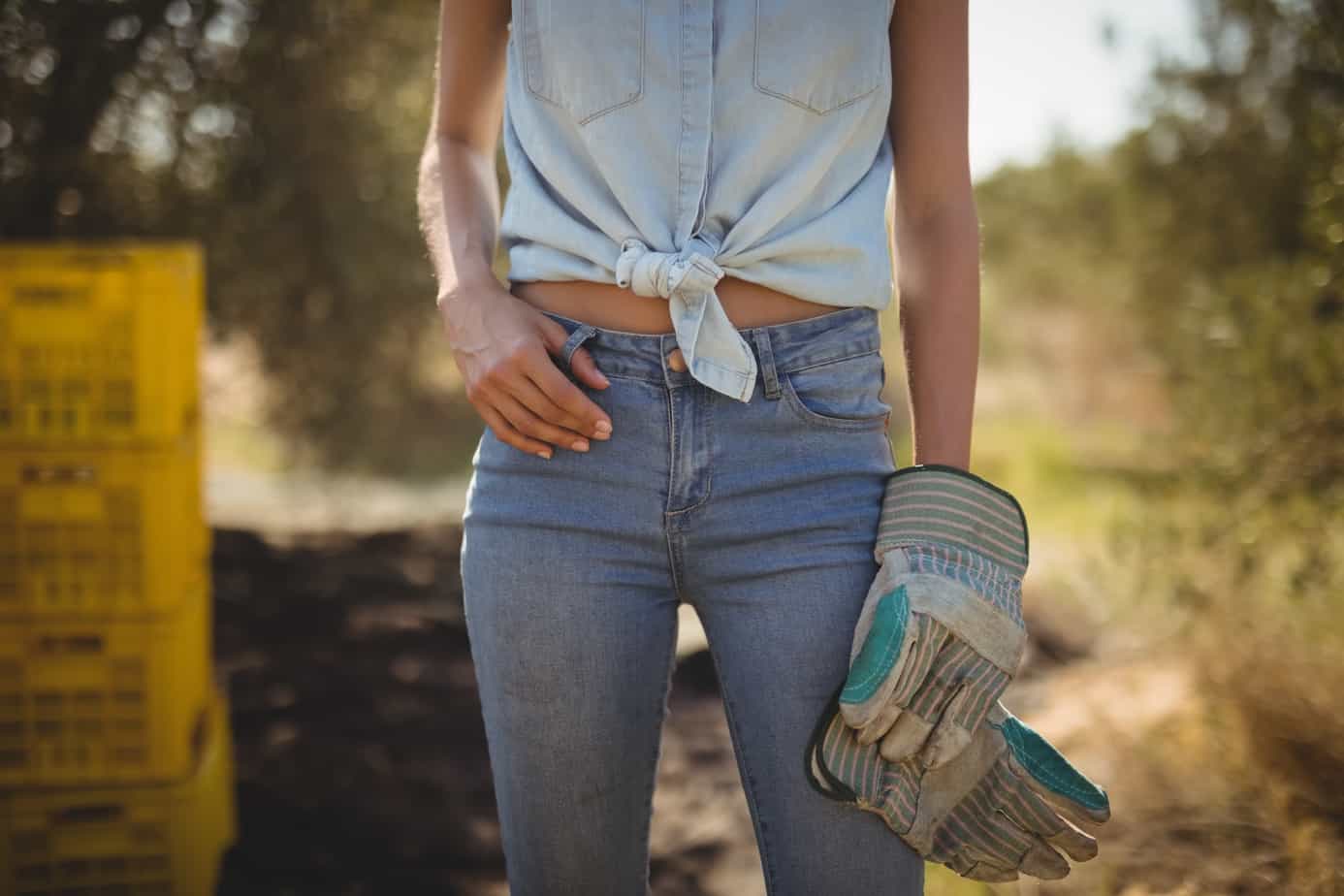 At this point, the skinny jean is also becoming a classic style. These jeans are best if you want to achieve a casual and everyday look while still showing off your body. The main issue behind skinny jeans is this look doesn't appeal to all body types. Those with athletic, hourglass, and pear figures. They look the worst on apple figures since they accentuate the top half of the body.
There are also many considerations when buying skinny jeans. The jeans may be tight in your normal size, so don't be afraid to go up a size.
If you're short and wear skinny jeans, they may bunch around the bottom. Be sure to find skinny jeans with a shorter leg length or get your jeans professionally hemmed.
The wash you choose also depends on your body type. Those with athletic figures look best with lighter wash jeans while women with hourglass and pear figures look best in darker wash jeans since darker colors are slimming. While high-rise skinny jeans are the most universally flattering, mid-rise skinny jeans are best for hourglass and pear figures who are on the shorter side.
Bootleg
Bootleg jeans are one of the most flattering jeans types, especially for hourglass figures. At the very basic, bootleg jeans are fitted throughout the leg and flare out at the ankles. They're a classic jean style and have a very long history — they were especially popular in the 60s and 70s.
But bootleg jeans are also very diverse. You can find slimmer and wider bootleg jeans. You can find bootleg jeans in all lengths, even in cropped sizes. They're also available in all rises: low, high, and of course, mid-rise.
Our Favorite Mid-Rise Jean Looks
Now that you know all about mid-rise jeans, it's time to style them! Here are our favorite mid-rise jean looks we could find online.
Mid-Rise Jeans and Tied Top
Mid-rise jeans are still high enough to rock the cropped top look! We especially love this outfit by @naturallyfashionable. She wears a plain white button-down shirt, yet ties it at the front. She accentuates the plain colors with red accents, such as a red belt and red shoes.
Fall Look
Since we're in the fall, let's look at a great outfit for the season. These ripped skinny dark wash mid-rise jeans look great with the tan sweater. While the model is barefoot, I see clogs looking great with the jeans. The bottom of the jeans are folded, so clogs will accentuate the cropped jeans and will make the legs look longer. If your area gets too cold for clogs, choose sneakers instead.
Image credit: @britainandbrooks.
Perfect Fitting Jeans
@nmstylefolder says these are the perfect fitting jeans for her, and we couldn't agree more!
She matches these mid-rise skinny jeans with a light pink top, beige belt, and sneakers. Finished with a necklace and bracelet, this is the perfect outfit for running errands or when you just want a casual look. The colors also scream springtime, so this is the perfect outfit when the weather starts getting warm.
Distressed Boyfriend Jeans
Are you looking for something other than skinny jeans? We love these distressed boyfriend jeans! Boyfriend jeans are loose-fitting jeans that are also vintage-looking.
@cheenalee looks especially chic when wearing these dark blue ripped boyfriend jeans. She matches the jeans with a cropped black top (looks like there's a cartoon character on the shirt) and white platform boots. This is a cute outfit to wear when you're hanging out with friends during the summer.
Bootleg Jeans
Are you looking for mid-rise bootleg jeans? These jeans are a great example! The jeans flare out only slightly from the ankles, flattering the figure. I love the dark wash and distressed look. Match them with a white crop top like the model is wearing for an effortless edgy look. Image credit: rusticcharm_boutique.
If you're a short girl like me, you know the problem. All jeans bunch at the bottom. And you don't feel like getting them hemmed (that's me) so you settle for leaving the bunched fabric at the bottom. Fortunately, there are plenty of mid-rise jean options for short women, and @angiegrobertson is showing off a seriously cute pair.
Her light-wash mid-rise skinny jeans end at the ankle, so she's able to wear those seriously cute ankle boots. Her gray sweater is perfect for fall days and even at the office (if your workplace allows jeans). Her yellow necklace and gold bracelets add a bit of color to the outfit.
Want to wear jeans during a night out? Use this outfit from @schmonet_masters as inspiration. She matches with mid-rise light wash slightly distressed straight-leg jeans with a brown crop top and a tan blazer. She finishes the outfit with gold clunky heels, a shell necklace, earrings, and a neutral-colored purse.
Want to wear your mid-rise jeans to the office? Try and model this outfit by @valeriemastro. She matches her mid-rise jeans with a white blouse and tan denim jacket. Finish the outfit with a chic necklace, such as the one the model is wearing. If your workspace is more conservative, this is also the perfect outfit for fall or any time you're out on the weekend.
We all want to look stylish, but we also desire comfort. Take a look at this outfit by @mindysboutique to get the best of both worlds. The model is wearing skinny light wash distressed mid-rise jeans with a flowy black blouse, sneakers, and only small bracelets as an accessory. This is a great look if you're out with friends and at a concert.
Beach Look
As a Floridian, you usually won't catch me wearing jeans to the beach. But there are some times when this look works, and we're using @sehmang.li as inspiration.
She matches with mid-rise loose-fit jeans with a teeny tiny white crop top and sandals. I also want to add, while loose-fit jeans aren't recommended for petite women, this outfit will work for shorter girls. The mid-rise jeans end at the midriff and the crop top is short enough, lengthening the body and balancing out your top and bottom.
FAQs
Question: Which Jean Brands Sell Mid-Rise Jeans?
Answer: Just about every jean brand sells mid-rise jeans, but the ones I recommend include:
Levi's
Good American Jeans
Everlane
Madewell
Citizens of Humanity
Simon's (Canadian clothing store)
Question: Should I Wear Mid-Rise or High-Rise Jeans?
Answer: Both mid-rise and high-rise come with their benefits. Mid-rise jeans look amazing with practically any outfit but high-rise jeans are universally flattering. So, which one is right for you? Mid-rise jeans are more comfortable since they don't suck in the tummy. High-rise jeans look best on certain figures, such as hourglass figures. I also prefer the high-rise look when I wear skinny jeans.
Question: Are Mid-Rise Jeans Trending?
Answer: Yes, in addition to high-rise jeans. Even though low-rise jeans are making a comeback, many argue that mid and high-waist jeans are here to stay. In addition, some of the biggest jean trends we're seeing include straight leg, cropped, bootleg, and baggy/loose-fit jeans.
Question: How Do You Find the Best Mid-Rise Jeans?
Answer: With so many mid-rise jean options, it can be difficult to find the perfect pair. First, ask yourself what you want in a pair of mid-rise jeans. Here are common reasons for wanting new jeans:
– Simply want a new pair of jeans
– Want a specific jean color
– Want to try a different style, brand, etc.

Next, find the style that fits your body shape best. We covered this briefly in a previous section, but I will lay it out more directly here. Keep in mind, your body type will likely look great in more than one style.
– Straight leg: apple, hourglass, and athletic
– Boyfriend/loose-fit: athletic and apple
– Flare/bootcut: pear and hourglass
– Skinny: technically all, but it depends on wash

Finally, consider the wash. "Wash" is just a fancy word for color. Since you'll mainly find jeans in blue, there are different shades of blue known as the "washes." These include:
– Light
– Medium
– Dark

You can also opt for colored denim. You'll mainly find jeans in neutral colors, such as white, gray, and black. But you can find jeans in a variety of colors.

When choosing any jean color, know that the lighter the jean, the more casual the look. In addition, darker washes and colors are more slimming, which is best for pear and hourglass body types.
Question: Can I Wear Mid-Rise Jeans to Work?
Answer: This depends on your office's dress code.
In general, know that all jeans are considered casual wear. Unless your office has a casual dress code, it's best to leave the jeans at home. But there are ways to dress up your favorite pair of mid-rise jeans, such as with heels (or fancy flats), a blouse, and a blazer. The accessories you choose also matter; instead of choosing gold bangle bracelets, opt for minimalist jewelry.
Question: What Are Stretch Mid-Rise Jeans?
Answer: Stretch mid-rise jeans are made with materials such as spandex to, well, stretch. These jeans are best for certain body types, such as curvy figures, that are difficult to style. It's also recommended that everyone has a pair of stretch jeans since spandex and other similar materials help hold the shape.
Bottom Line
There's a good chance you have a pair of mid-rise jeans in your closet and you don't even realize it. Mid-rise jeans sit at your midriff, which is the area between your hips and belly button. There are many styles of mid-rise jeans that are good for certain occasions and some styles are more suitable for certain body types.
From loose-fit to skinny, there are many types of mid-rise jeans and they all come with different ways to style them. We hope our mid-rise jean outfit guide inspired your next awesome look!
Further Reads: