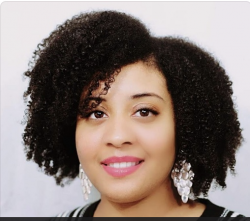 Latest posts by Candis Pope
(see all)
When autumn rolls around, poncho sweaters are an essential wardrobe piece that you'll want in your closet. Not only are they cozy and warm, but they also make great fashion statements. Ponchos are unique, so you might not understand how to style them. Well, you're in luck. 
In this guide, I'll be discussing the various types of poncho sweaters, as well as a few styling tips. Are you ready to learn how to put together a rockin' outfit? If you are, check out my guide below.
The Different Types of Poncho Sweaters
Believe it or not, there's more than one style of the poncho to choose from. That's what makes this article of clothing, so fun to play around with. Below are some of the various types of ponchos:
The Classic Poncho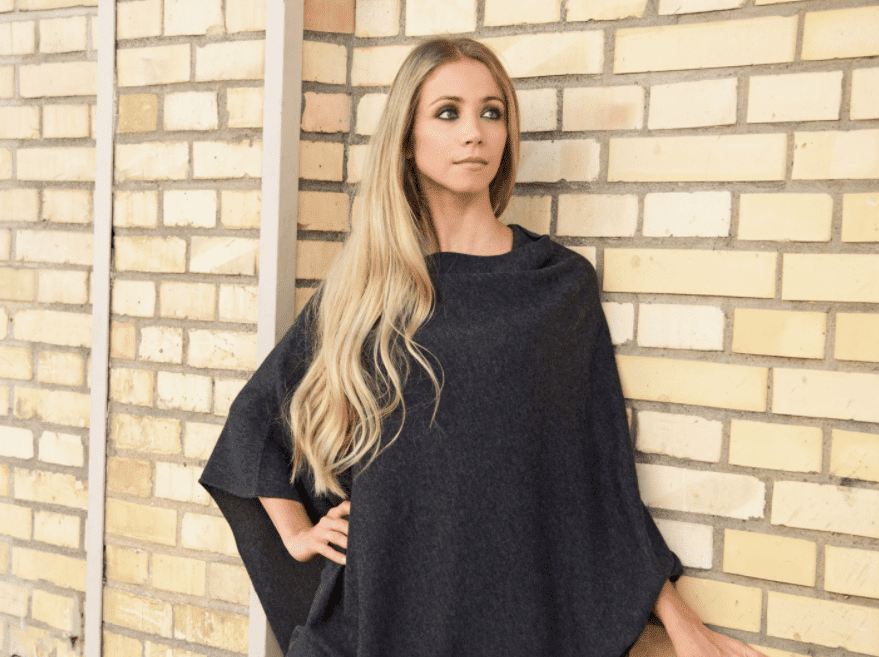 The classic poncho is the most standard type available. Its design is much like the historic Mexican poncho. It's a lightweight material with exposed arms and fringe around the exterior. However, most poncho sweaters that you'll buy from the store aren't colorful, striped pieces. They usually come in moderate tones like tan, gray, and brown. The classic poncho has a vintage design with a modern flair. 
Turtle Neck Poncho
This next design is great for the cold months. It gives your poncho a bit more edge. It's designed with standard turtleneck construction—although poncho sweater turtlenecks are generally loose. You'll find this type of poncho in fleece and sweater material. It's perfect for times when you want to feel cozy and warm yet fashionable.
Poncho Sweater With Sleeves
Poncho sweaters with sleeves take things up a notch. It veers away from the standard "exposed" poncho style. When you want the look of a poncho combined with the warmth of long sleeves, this is a go-to option. You'll wear this article of clothing when you feel daring or when the weather calls for more fabric. 
In some cases, people will wear a long sleeve shirt under their classic poncho anyway. Well, this construction combines both and provides the best of both worlds. 
The Most Common Materials for Poncho Sweaters
Poncho sweaters are made with a variety of materials. The goal is for them to feel warm and soft, so of course, they're made with certain types of fabric. Here are some of the most common materials used:
Cotton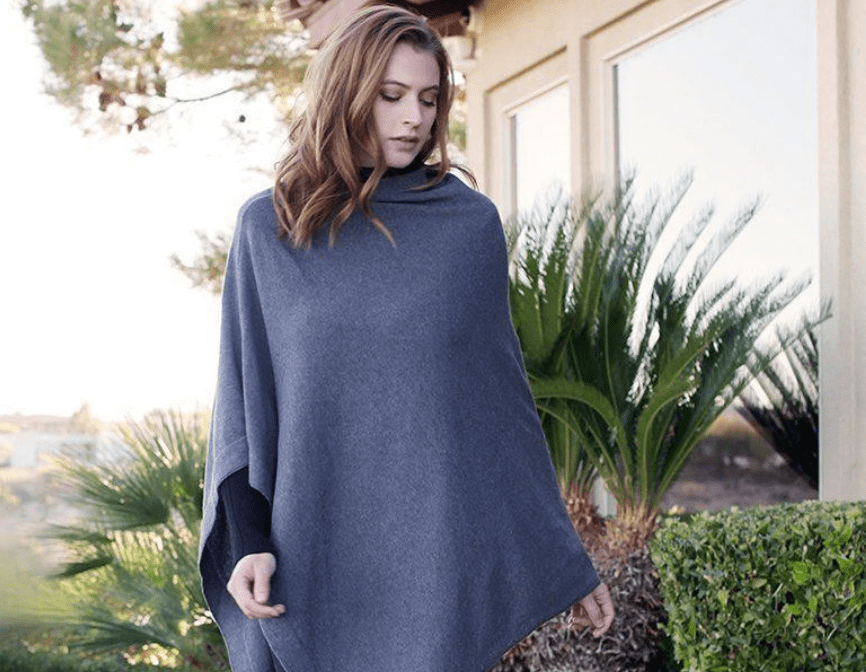 When it comes to poncho sweaters, cotton is the most popular material used. Actually, cotton fabric is used in most clothing. Because of its soft texture, it makes the perfect poncho. 
Not only that, but it's easy to wash and dry. Not to mention, if you ever need to iron or steam your poncho, it's simple to do so with cotton fabric.
Wool 
The second most popular material for ponchos is wool. Wool is the fabric that was used for traditional Mexican ponchos. But since it has more of a rough feel, it's not always used in modern-style poncho sweaters. On the contrary, ponchos that are designed to stay true to tradition usually contain wool.
Fleece
Last, but not least on this list is a fleece. It's a very soft material that is most known for its use in blankets. Believe it or not,  fleece is a form of polyester. Much like cotton, it's also simple to wash and reuse. This gentle fabric is ideal for the fall and winter months.
The Best Occasions for Wear Poncho Sweaters
You may be asking yourself when you should wear a poncho. It's somewhat like a sweater and blanket combined. So, when should you pull a punch out of your closet? Well, check out the answers below:
During Cold Months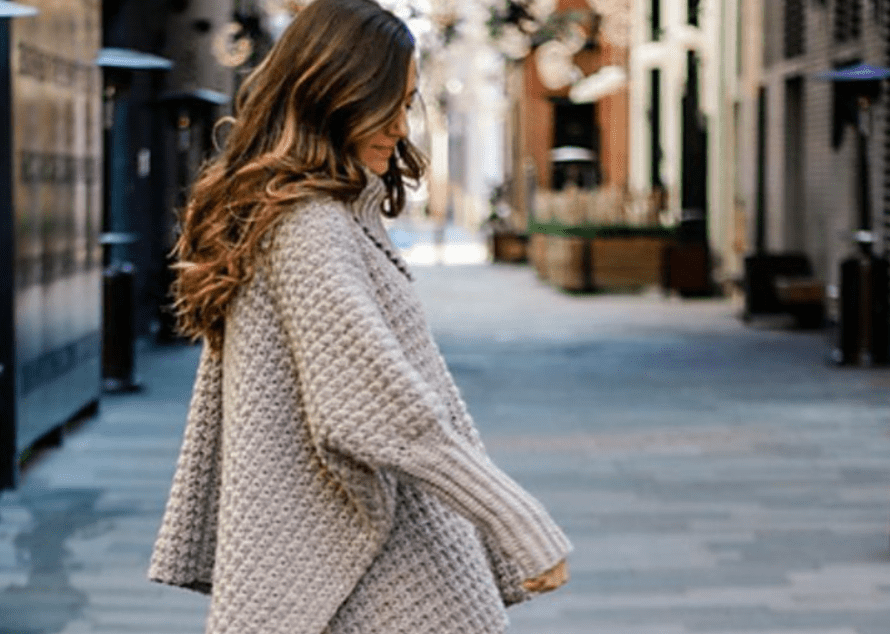 It's safe to say that poncho sweaters and cold weather go hand-in-hand. These pieces are made for those chilly days when you want to feel additional warmth. They also add extra comfort because they're loose-fitting and wrap around like a light blanket. If you don't have a poncho sweater, you'll definitely want to add one to your wardrobe. It's the best go-to item when you don't feel like putting in a lot of effort, but you want to look well put together.
Business Casual Settings
You can wear a poncho sweater to the office or to a business meeting. Although it's not your typical sweater, it's ideal for nearly every look. You can definitely wear a poncho and style it in a way that's presentable. For those occasions when you don't have to look too fancy, but it's important to look presentable, ponchos are a great option. 
Your poncho sweater will give you a touch of style while also providing comfort. So, if you're meeting an associate for coffee or showing a rental property, a poncho won't make your outfit look too casual.
Formal Settings
Make no mistake, while poncho sweaters are known for their comfy/cozy vibe, you can spruce them up. That's right; you can even wear a poncho to a formal setting. Of course, if you're going to a fancy ball, you may not want to wear a poncho. 
But for occasions like dinner parties or work events, they're totally fine. You can accessorize them and pair them with other pieces that'll make your outfit look fancier. For instance, if you're meeting your husband's boss for the first time or your boyfriend's parents, a poncho sweater won't scare them away. You can dress it up as much as you'd like.
Holiday Gatherings
A poncho is a perfect piece for holiday gatherings. It works well for parties, work functions, and time with family. Pull it out of your closet on Thanksgiving Day or for church service. When it's Christmas, you can put on a glamorous pair of holiday earrings to give your look a little more "oomph." Trust me; poncho sweaters do not disappoint!
Outdoor Activities
Poncho sweaters work well for nearly every outdoor activity. No matter if you're out shopping or running errands, you'll feel great in your poncho. You'll definitely want to take advantage of its warmth for events like outdoor fall concerts or autumn picnics. They're light and loose-fitting, so they won't irritate you while you're out and about. On the other hand, they still provide the warmth that you need.
How to Wear Ponchos: Styling Ideas
Now that you know about the different types of poncho sweaters and some of the best occasions to wear them, you may be curious to learn how to style ponchos. Well, I've got you covered. Below are some of my favorite styling ideas for poncho sweaters:
With Jeans or Leggings
Perhaps one of the most standard ways to wear poncho sweaters is with jeans or leggings. The entire outfit is super comfortable, and you can't go wrong with this look. On days when it's chilly outside, you'll have the warmth that you need from your pants and your top. Leggings are absolutely adorable with poncho sweaters. If you opt for this look, you can pair your leggings with combat boots, high-heeled boots, or flats.
Skinny jeans are another option. You can wear them with standard boots or simple footwear like Converse shoes.
If you're really feeling bold and daring, you can go for more of the "hippie" look and pair your poncho with flare jeans or bell bottoms. It's a fantastic look that'll make you stand out from the crowd. 
As a Dress
While you can wear your poncho with pants, you don't have to. In fact, some ponchos are long enough to wear as a dress—and it's absolutely stunning! In most cases, turtleneck ponchos work well for this style. Simply add a pair of stockings underneath and voilà. 
Just make sure that if you wear your poncho sweater as a dress, it looks flattering. You don't want it to appear as if you simply don't have on any pants. So, be sure that the poncho is designed properly and falls in a way that gives off the "dress look."
Paired With Thigh High Boots
There's no better way to turn heads than with thigh-high boots. Long boots give your poncho sweater the "vava-voom" that it needs to take your outfit up a notch. This is a fantastic wardrobe idea for a hot date or a formal gathering. You can add your thigh-high boots over a pair of skinny jeans or in conjunction with a pair of stockings as wear the poncho as a dress. No matter how you choose to style them, you'll look good.
With a Skirt
If you're in the mood to feel a little flirty, then wearing a skirt with your poncho is the way to go. It adds a bit of elegance to your top. You can pair your poncho sweater with a short leather skirt or a cute pencil skirt.—either option is fabulous.
Plus, you can switch your style up and go for the Bohemian look by pairing the poncho with a long, flowy skirt. This is ideal for those days when you want to feel comfy but with a little bit of edge. Add on a fedora hat, and you've got a cool new style.
Frequently Asked Questions About Poncho Sweaters
At this point in the guide, your head might be swarming with questions about poncho sweaters. Well, here are some of the frequently asked questions about this clothing item:
Question: Can Ponchos Be Worn in Every Season?
Answer: You can pretty much wear ponchos for every season. They're most ideal for fall and winter, but you can even wear them in the spring. Some ponchos are super lightweight, so they don't get too hot when the weather starts to warm up. Also, they look really cute with shorts.

However, wearing ponchos in the summertime might not be the best idea. If you opt to wear a poncho in the summer, it'll be better for an indoor event, like going to the movies. Let's say you'll be in a cold setting—such as an office or airplane—then a poncho sweater is fine. But you may want to refrain from wearing it outside during the summer.
Question: How Should Ponchos Be Accessorized?
Answer: There are so many ways that you can spruce up poncho sweaters. Since your arms will be exposed with turtleneck ponchos and classic ponchos, then bracelets are the way to go. You can do a large cuff bracelet, a simple tennis bracelet, or bangles. 

Not only that, but necklaces pair well with ponchos, too—especially long necklaces. Of course, poncho sweaters cover your entire chest and the majority of your neck. However, a long necklace helps glamorize your outfit. If you have on a poncho that's a solid color, a long, gold, or silver necklace will pair perfectly.

The earrings that you wear primarily depend on your hairstyle. But for the most part, you can wear small studs or large hoop earrings with a poncho. Let's say your hair is licked up in a bun; then, you may want to accessorize your look with beautiful chandelier earrings. But of course, if your hair is down and no one can see your ears, then studs are fine.

In addition to jewelry, other accessories—like belts and hats—pair well with poncho sweaters. Fedoras are most ideal for ponchos, and you can pretty much accessorize them with any kind of belt.
Question: Can You Dress up a Poncho Sweater?
Answer: Absolutely! Poncho sweaters aren't just for casual looks. If you are going to a fancy dinner, you can definitely pull off an elegant poncho look. Pair it with some nice jewelry or leather leggings and high heels, and you've got yourself a fabulous outfit! It's one of those pieces that allow you to play with your wardrobe. You can get creative and spruce up your poncho sweater any way you'd like. So yes, you can dress up a poncho sweater.
Question: Is it a Good Idea to Wear a Bright-Colored Poncho?
Answer: Of course, you can! Typically, ponchos are mild colors that are reminiscent of fall, such as cream, burgundy, and brown. However, you can always step away from the norm. In fact, traditional ponchos are very colorful, so there is nothing wrong with wearing one that's bright. You can opt for a beautiful red or yellow poncho, and it'll look stunning. There are even multicolored poncho sweaters available. There's nothing wrong with being playful and adding a bit of flair to your style.
Conclusion
In closing, I'd like to say that I really enjoy poncho sweaters. They are so fun and different. They make such a great fall and winter wardrobe accessory. I can't get enough of them! Anytime a clothing item can be dressed up or down and paired with multiple pieces, it's a winner in my eyes. 
So, I strongly suggest that you start playing around with ponchos and try out different looks. Trust me; you won't regret it! 
Recommended reads: