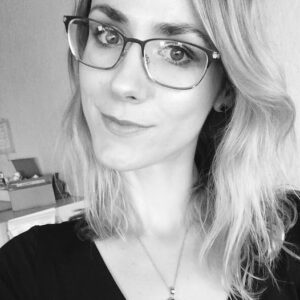 Latest posts by Karyl Trejo
(see all)
A cardigan is a type of sweater. Even if the definition has changed over the years, the main characteristics have prevailed. When people talk about cardigans, they refer to a collarless and knitted piece of clothing, and its main feature is that you can open it at the front with a zipper or buttons. 
Besides what we have already told you, how people wear them has also been the same. Some people wear cardigans as an overlay piece instead of a single piece of clothing, but that last way of using them is also correct. That's more or less a basic definition of the cardigan.
What's so good about them? We're glad you asked! Cardigans are very casual, but their appeal resides in making any outfit look more elegant and elaborated. And they also work the other way around! If you want to feel comfortable and cozy in fall or winter, they are also a good option.
What fabric are cardigans made of? There are different types from which brands make their cardigans. Some of these include wool, cotton, and cashmere. If we were to talk about each of these types of fabrics, we would never finish. Because of that, that last one is the one we will be focusing on today: cashmere.
We're sure you've heard of it, but what is it exactly? Cashmere is one of the most luxurious types of fabric, and it has its reasons to be considered that way. It's soft, and its fibers are thin and delicate. This gives cashmere a silky look that has put it in the place where it is now. Another thing you should know? 
Because of its fabrication process and how complicated it is, cashmere can be very expensive. It's a natural type of wool obtained through cashmere goats, found in Mongolia or China. Very romantic, if you ask us!
Now, before diving into pretty cardigans, we will tell you a little bit about how it all started.
History of the Cardigan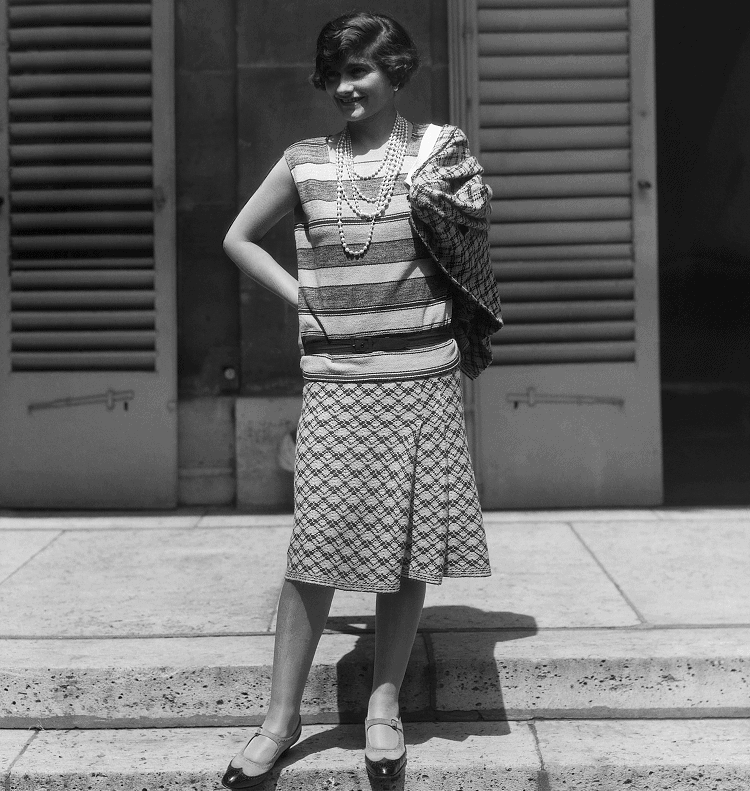 Don't worry, we won't stay here for long. We already know what a cardigan is and some fundamental points about them, after all. But when did the term originate from?
Let's get situated for a moment in the Crimean War. The important thing here is that it happened around 1850, and British soldiers wore similar pieces of clothing. The name came from one British general called James Thomas Brudenell, 7th Earl of Cardigan. Lord Cardigan, for short. 
Apparently, he created the cardigan after accidentally burning the tails of his coat, but some people say this is just a myth. We will never know for sure. Still, the cardigan as a piece of clothing became way more popular after the war. This was in part because Lord Cardigan wore them, and he by himself was already famous at that time.
In the beginning, when we said that the term had changed over the years, we meant it. At first, it was often used to define a sleeveless vest. As is the case with fashion, that definition changed through the years to become what it is today.
Women started to wear cardigans as of the late 1880s, and they became rather popular. People say Coco Chanel was the one that later popularized cardigans into fashionable wear, and they may be right. Even if women already wore them, Chanel made it look like a more sophisticated piece of clothing.
Since then, cardigans have been in and out of fashion. Today, they're still pretty popular, after all. Their most recent advocate was Taylor Swift when she released her Grammy-winning song Cardigan in 2020. We thank her for bringing them back into the mainstream culture!
What Are the Top Cashmere Cardigan Picks?
See? We told you we were going to make it short. Now, we will show you some of the best cashmere cardigans. But first, let's see some of the criteria we used to choose them. After all, if we're going to show you our picks, you deserve to know why we chose them.
Our Selection Criteria
Our search was exhaustive, so we decided to cover the necessary criteria we wanted in the cardigans. Some like the fabric choice are pretty obvious, and some are more related to the cardigan's characteristics, like color and sizes. Here are the criteria we took into account: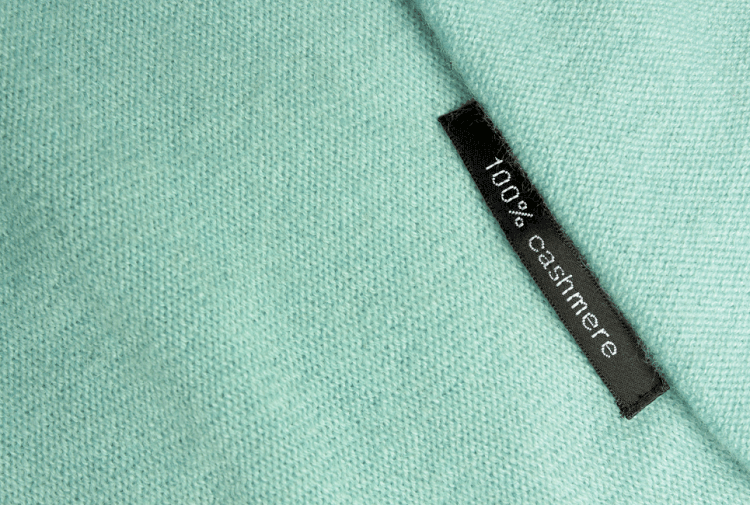 Fabric
This was the most important one. If we're talking about cashmere cardigans, they have to be made of cashmere, of course! At the most basic level, the cardigans had to fulfill this. However, it also depended on the quality of it. The better the fabric, the more likely it was to make it to the list. Also, if the cardigan was 100% cashmere, it had bonus points.
Sizes
Not everyone has the same body type. This fact was a crucial factor we took into account. One-size cardigans? No, thank you. The greater the variety of sizes in the cardigan, the better. We made sure to include cardigans that were available from small to bigger sizes.
Versatility
This factor is more of a style choice, but if you're going to buy a cashmere cardigan, it needs to be versatile. You have to be able to wear it at night, wear it as daywear, and maybe even as pajamas. We mean it! You may decide to use it for something in particular, and we respect that. Still, versatility in an article of clothing is very valuable to us.
Color
Just as not every woman has the same body type, not every woman also has the same skin tone or favorite color. We will try to not go into too much detail on this point, but the perfect pick on an essential piece of clothing like this has to look good with your skin tone.

Brunettes look good in warm colors, and blondes look good in cool colors. Most importantly, you have to feel confident wearing it! It might be the perfect color, and some wardrobe stylist can say this or that, but if you don't like how it looks on you, then it isn't it.
User Reviews
This was also very important to us. A piece of clothing can look good on the brand's website, but what do the users think about it? Was the fit too small, too big? Maybe it doesn't look like the pictures? We took that into consideration.

Also, if different users had the same thought, we were on the lookout if they praised the same thing or even criticized it. For example, if the sleeves were too long or if the color washed up quickly. We were in charge of putting it in the pros or cons.
Affordability
And last but not least, affordability. Cashmere is an expensive fabric, so this one was hard to achieve, but we think we made it work. All the cardigans in the list are under $1000 while having all the characteristics we've already mentioned. Good quality at the right price? That was our goal.
Now, without extending it even further, the part we've been waiting for: what are the top cashmere cardigan picks?
Top Cashmere Cardigan Picks
Nap Loungewear Plush Cashmere Rib-Knit Cardigan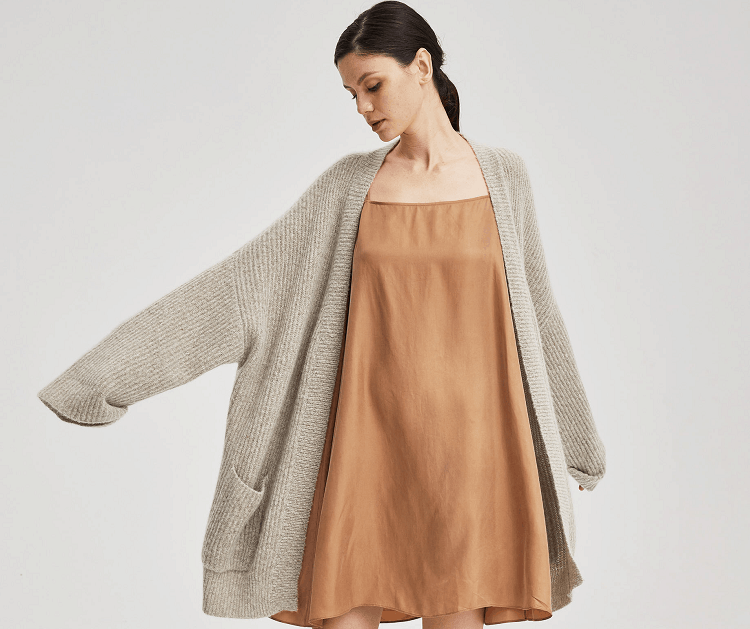 We decided to start this list with something classic. When we think about a cardigan, we imagine something really cozy and kind of oversized. And that's what this cardigan is!
Pros
It's available in eight colors: black, white, brunette, coral pink, crocodile, hazel, morning fog, and periwinkle.

It's perfect if you like the oversized look, but it also gives a glimpse of your figure.

User reviews for this cardigan are very positive.

The fabric is good for layering it with different pieces of clothing like dresses or t-shirt and jeans for an even more casual look.

It's available in M-XL. But since it's oversized, you can check out their sizes guide and see which one fits the best for you.
Cons
It's available in a limited number of sizes.

It's a type of cardigan that needs to be washed gently. Because of its fabric, you need to hand wash it with cold water, and you can't bleach it.
LOULOU STUDIO Tiberine Mélange Wool and Cashmere-Blend Cardigan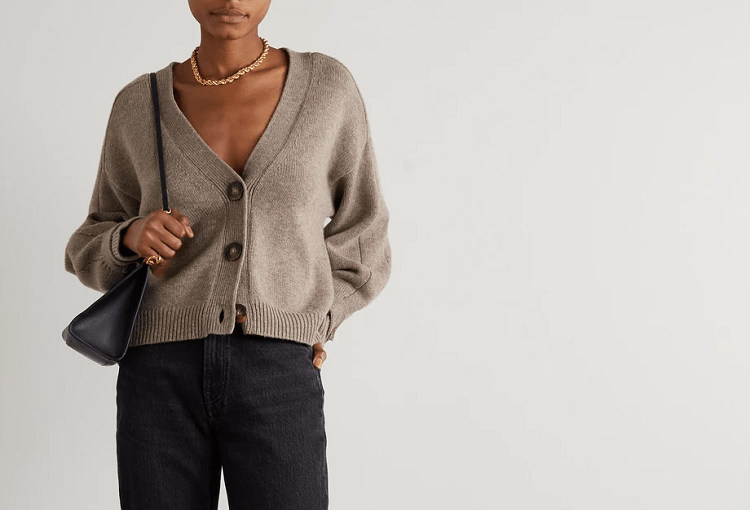 What did we like about this cardigan? How timeless it is. Its color and its fit make it a respectable contestant to the other ones on this list. You can wear it with jeans and a t-shirt, making it very casual but trendy at the same time.
Pros
The fabric is 90% wool and 10% cashmere.

It comes in a beautiful brown color that goes well with almost everything.

It's available in three sizes: XS-L.

It has three buttons on the front.

If you don't like oversized cardigans, you'll like this one. If that's your style, you can even wear it as a standalone top.
Cons
Like many other cashmere cardigans, you will need to hand wash them to preserve the quality of the fabric.

It's a pro, but also a con: it comes in only one color.

If you like the oversized look, this might not be the one for you since it fits true to size.

It's not 100% cashmere.
Mahogany Cashmere Taline Cardigan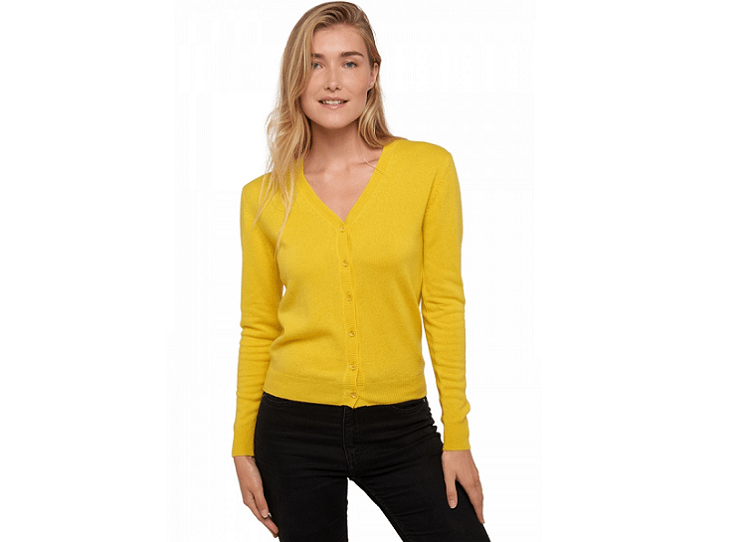 When we make a list, we like to include various pieces of clothing with different characteristics in between them. For example, this cardigan moves away from the oversized trend and gives us a more fitting look. This is amazing!
Pros
The fabric is 100% cashmere.

The other thing we loved the most about this cardigan was the variety. It's available in more than 40 colors and 8 sizes! 

It's not as expensive as other cardigans, considering the quality.

According to the website, you can machine wash it.

The design of this cardigan is classic and timeless.
Cons
Even if technically the cardigan is available in all those colors and sizes, they tend to sell out quickly, so maybe you won't find the exact color you want in stock or in the size you want. 

The model is simple, and it doesn't stand out very much. Even if that was the goal, some women might not like it.
Neiman Marcus Cashmere Collection Cashmere Basic Open-Front Cardigan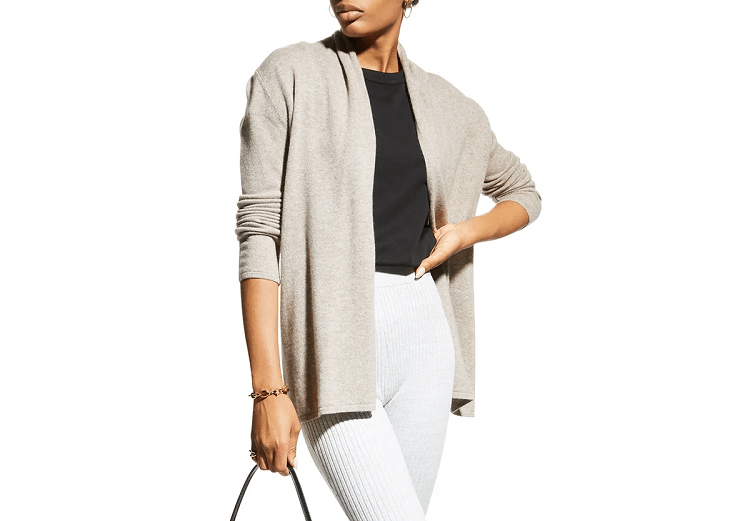 Who said cardigans couldn't be modern or sophisticated? If someone said that at some point, it'll be good that we showed them this one. It can look simplistic at first, but the cut it's actually part of the appeal.
Pros
It's available in XS-XL.

It has a relaxed fit.

The cardigan is available in different colors like cafe, black, rosewater, camel, sage, scarlet, capri, raisin, winter white, and others.

It runs true to size, so you should get your real one instead of going a size up. However, the brand has a size guide, and you can also check it out.

It's a 2 ply cardigan.

It's very versatile, and depending on the color and your own style, you can wear it as casual wear or with a more elegant outfit.

User reviews say the cardigan's fabric is really soft.
Cons
A user review mentioned the quality of the brand was lacking. Still, it was only one comment, and we didn't know if it was impartial or not.
Nap Loungewear Open Front Pure Cashmere Cardigan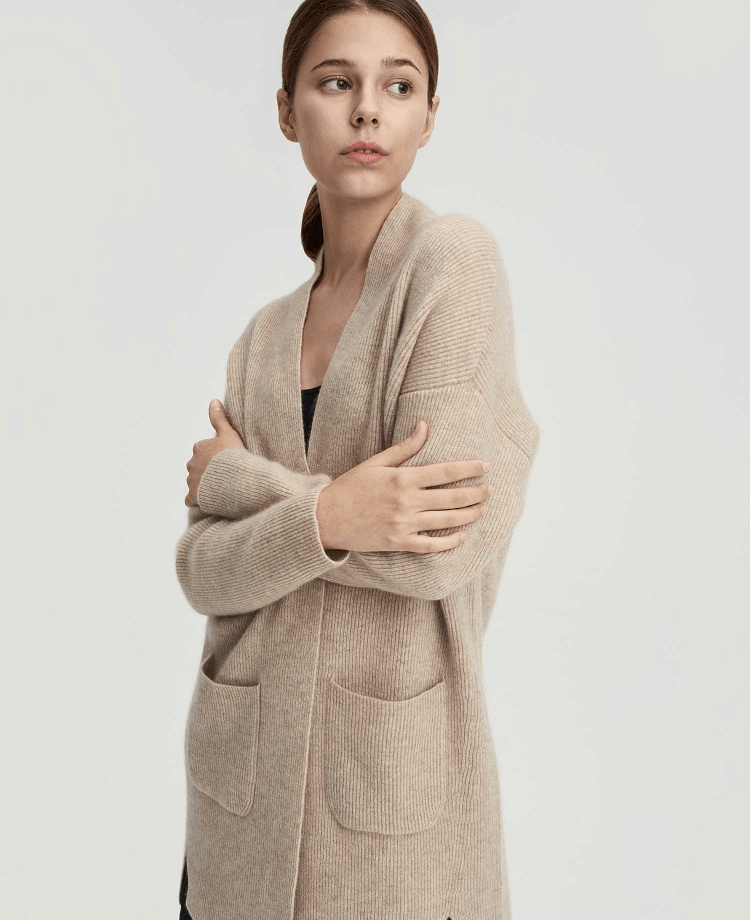 Back at it again with the oversized cardigans! Besides running a little big on purpose, it has two pockets at the front, which we thought was a pleasant detail. Just by looking at the fabric, it looks very soft. We can already imagine wearing it on a rainy afternoon while drinking hot chocolate.
Pros
The fabric is 100% cashmere.

Because of its minimalist form, you can pair it with almost anything.

It comes in six beautiful colors: white, black, crocodile, metal, misty, and oatmeal.

It's available in four sizes: S-XL.

The user reviews put this cardigan in a good position since almost everyone agrees the fibers are soft and of good quality.

Its oversized style makes it very trendy.
Cons
The cardigan could be available in other sizes, and it's available in only four.

If you don't like simpler designs, this might not be the one for you.

It doesn't have any buttons or a zipper at the front.
THEORY Light Gray Cropped Cashmere Cardigan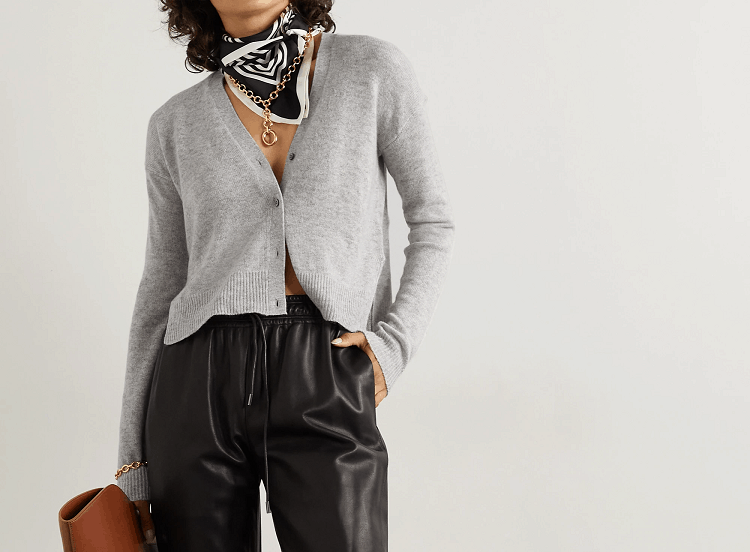 This true-to-size cardigan is everything you needed, but you didn't know you did. Its foggy color makes it contrast with any other garment you pair it together with. We like how soft the fabric looks, and the matching buttons are an adorable feature.
Pros
The fabric is 100% cashmere.

The cardigan is available in four sizes: XS-L.

You can wear it with something underneath or not, since the cropped shape of the cardigan makes it look good with high-rise jeans, giving it a very fashionable look.

It has buttons on the front.

The website defines the cardigan as having a "slightly relaxed fit."
Cons
It only comes in one color: light gray.

Even if it already has four sizes available, they could make them more diverse.
Mahogany Cashmere Chloe Cardigan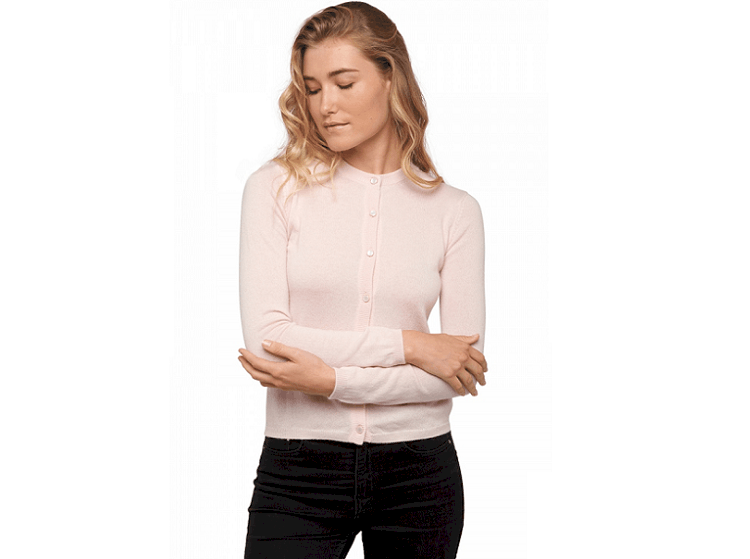 Another Mahogany cardigan on the list! We really liked the idea of having almost any color we could think of available, and the same with the sizes. We loved the variety, so we definitely had to add another cardigan of the same collection to the list.
Pros
The cardigan is available in sizes XS-XXXXL. They also have a size chart that is worth checking out.

The fabric is 100% cashmere.

It's a round-neck cardigan. It has a classic touch while keeping it modern.

This cardigan has a more fitting cut than others on the list, perfect if that's what you prefer instead of an oversized cardigan.

Because of its tight fit, you can use it as a standalone. 
Cons
It's not oversized. So if you prefer that style, this might not be the cardigan for you.
Mark and Spencer Autograph Pure Cashmere Crew Neck Cardigan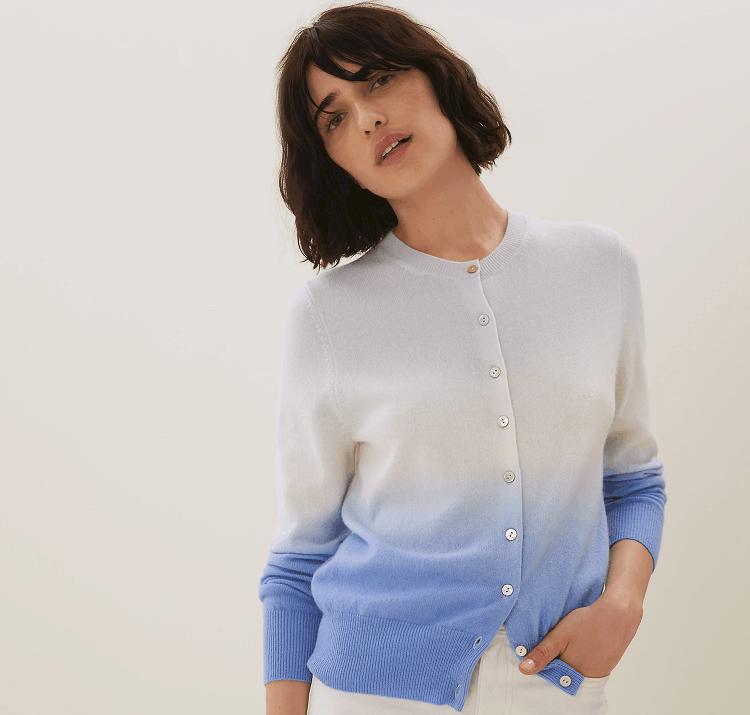 As soon as we saw this piece of clothing, we had to put it on this list. Look at the color! It has a perfect gradient that goes from white to blue, and it makes it stand out. The classic crew neck plus the color was definitely a good option.
Pros
The ombre pattern is original and moves away from the solid color cardigans that we're used to seeing.

It's available in sizes from 6-24. They also have a size chart to compare them with the US ones.

Customers say it fits large. If you like an oversized cardigan, this one is a good option.

The fabric is 100% cashmere.
Cons
It only comes in one color: blue mix. However, we don't think it needs another color and that the gradient design makes up for it.
Lauren Ralph Lauren Washable Cashmere Cardigan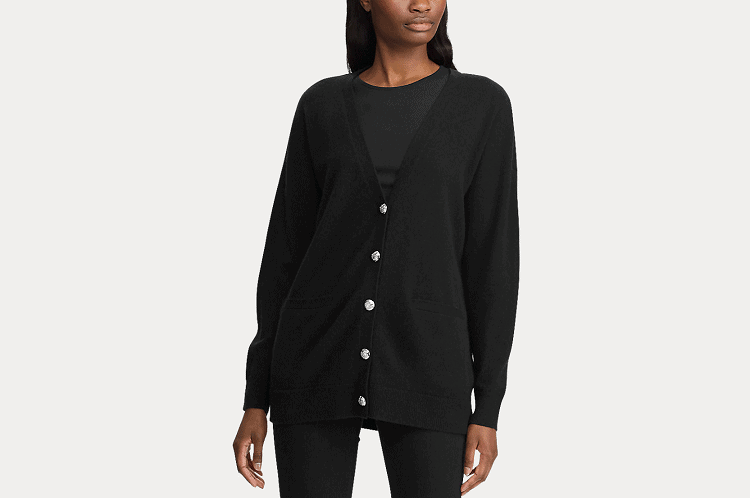 We thought this cardigan looked very comfy. We don't know if it was the color or the design. Maybe it was the ribbed cuffs or the classic V-neck. Still, we loved it. Besides, you can wash it in the machine! You can also wear this cardigan with a matching jogger for an athletic look.
Pros
The fabric is 100% cashmere.

It has a V-neck.

It comes in three timeless colors: polo black, Lauren navy, and classic camel.

It has buttons on the front.

It's available in XS-XXL. You can also check out their size chart and see which one suits you best. 

According to the brand, the cardigan fits true to size, and there's no need to buy a size bigger.

You can machine wash it.
Cons
Not everyone likes the long sleeves with the ribbed cuffs.

The cardigan comes in only three colors.
Mark and Spencer Autograph Pure Cashmere Textured Longline Cardigan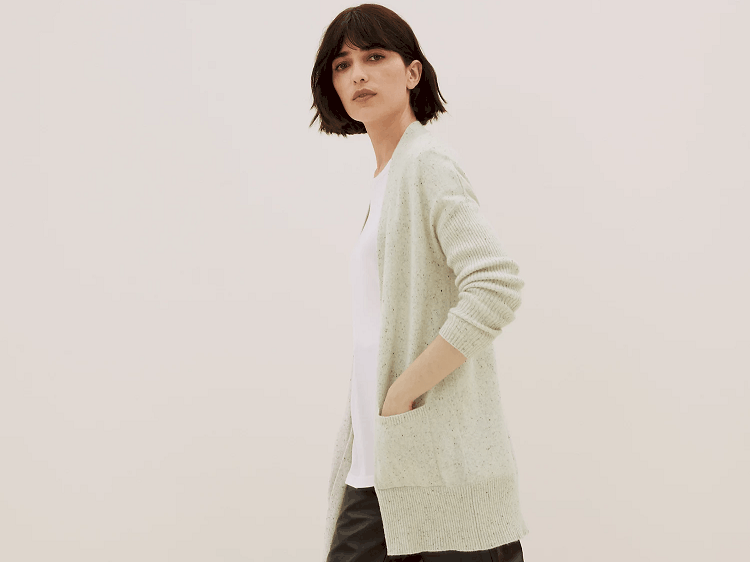 We liked this one because it's a longline cardigan. It was made for wearing it as a layer and with a t-shirt or a blouse underneath. It comes in two colors, and the neutral/multi one grabbed our attention pretty quickly. Instead of being completely white, it has almost unnoticeable tiny black and grey dots. It's very original!
Pros
It comes in two colors: black and multi/neutral.

The fabric is 100% cashmere.

The cardigan is available in different sizes like XS-XL.

The website says it fits true to size, so you don't have to buy a size larger.

The design and color make the cardigan a versatile choice.

The cardigan has two front pockets.

Most user reviews recommend the cardigan and are satisfied with their purchase.

You can machine wash it.
Cons
The colors are beautiful, but it comes in only two of them.

It doesn't have any buttons or a zipper at the front.
ALLUDE Brown Wool and Cashmere-Blend Cardigan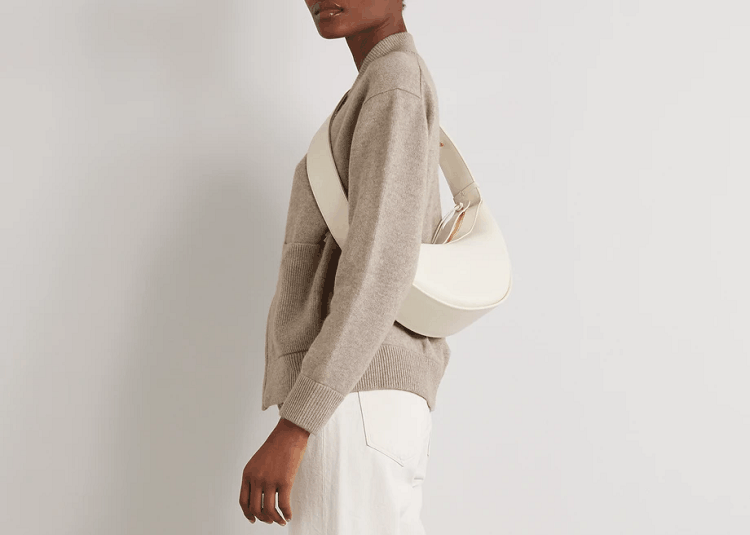 We also needed a cardigan with a zipper! We decided this relaxed fit cardigan was a good choice. Even with the zipper, it doesn't stop looking chic and classy. Besides, the color makes it look very cozy at the same time.
Pros
It comes in XS-L. Still, you can always check out their size guide.

It comes in a beautiful brown color.

The fabric is 70% wool and 30% cashmere

It has a cute zipper at the front.

The cardigan has two front pockets.

According to the website, the cardigan fits true to size.
Cons
It only comes in one color: brown.

Not everyone likes zippered cardigans.

The fabric is not 100% cashmere.
Lark & Ro Women's Cashmere 3/4 Sleeve Crewneck Cardigan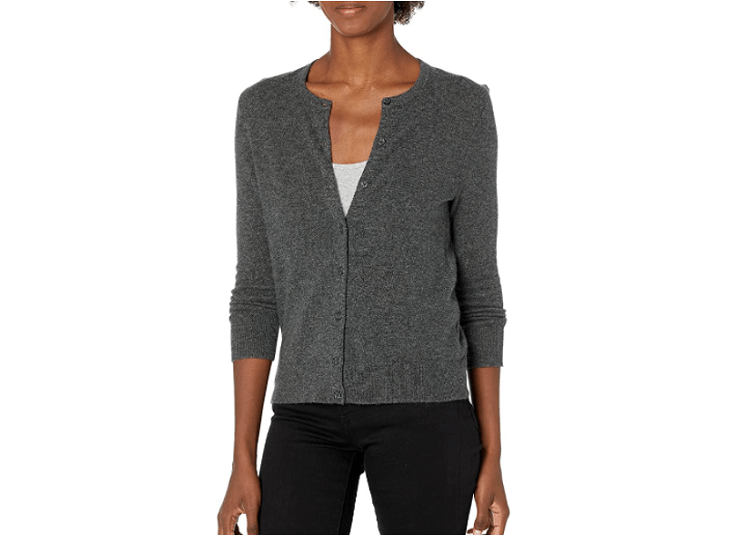 Sometimes less is more, and this cardigan is the perfect example of it. Without much ado, this cardigan brings us what it promises. It's simple, chic, and sophisticated. Still, what attracted us was the high quality concerning that price. Users' reviews say they were delighted and surprised that it ended up being that good.
Pros
The fabric is 100% cashmere.

It comes in XS-XL.

The cardigan is available in three colors: charcoal, light heather grey, and navy stripe.

It has ¾ sleeves and buttons at the front.

It fits true to size.
Cons
You'll have to hand wash it.

User reviews agree it's a good cardigan for an affordable price.
Frequently Asked Questions
Question: Are There Different Grades of Cashmere?
Answer: Yes, there are! Cashmere raw hair is usually classified into different grades depending on its quality. It can be hard to follow at first, but those grades define how lengthy and thick the hair is. There are three grades: A, B, and C.

How does it work? The hair is measured on a unit called microns. Grade A Cashmere would be the one with the better quality with 14 to 15 microns. Then, it's Grade B Cashmere and is around 16 to 19 microns. 

At last, there is Grade C Cashmere, with the worst quality at 30 microns. The grades suggest it, but we still have to make it clear. If the hair is thinner, the higher the quality of the cashmere will be.
Question: Does Cashmere Get Softer Over Time?
Answer: When people feel cashmere for the first time, they're amazed by how soft it is. In fact, that's one of the few ways you can assure the cashmere is authentic: you won't feel any itch, just softness. If you feel itchiness, maybe the cashmere isn't as genuine as the brand says it is.
Even so, did you know it can get even softer? Yes, you heard it right. It's natural for cashmere to become softer over time. Still, this process happens with time, and you should not try to rush it because it will only damage the fabric. 

Some brands try to make it softer using additives, but this is bad for the cashmere since the chemicals could damage it, and it can cause the opposite effect. The best is to let the cashmere do its own thing.
Question: Is it Worth Buying Cashmere?
Answer: If you're wondering why cashmere is that expensive, it's because of how it's made. Besides, it has some characteristics that can't compare to any other type of fabric. It's soft, breathable, and elastic. It is also very durable, and even better, it gets softer over time!

The prices of a cashmere cardigan may vary, but they can be found up to over $1,000. Now, if it's worth buying it, that depends on you. It's a good investment, actually, since they are always in fashion and you will always need a piece of clothing like this in your wardrobe for several years to come. It's most valuable to invest in a cardigan that suits you well and is of good quality.
Question: What Makes Cashmere so Special?
Answer: Different characteristics make cashmere a highly coveted type of fabric in the world. We have talked about this already, but we will summarize it for you one more time:
– It's one of the softest fabrics in the world.
– Because of its fibers, it has a lustrous and luxurious look.
– Cashmere is versatile. You can wear cashmere in a casual look or a more elegant one.
– Industries obtain cashmere from renewable and sustainable resources.
– Authentic cashmere doesn't leave an itchy feeling on your skin.
– Good quality cashmere gets softer over time.
– The fabric allows you to get warm while at the same time giving you a lightweight piece of clothing.
– It's a naturally elastic type of fabric. Even after pressing, it recovers its original shape quickly.
Question: What are the Disadvantages of Cashmere?
Answer: Even if cashmere has a lot of advantages, this article would not be complete if we did not tell you about some of its disadvantages. The good thing is that there are not many!
– The main one is that you have to take care of the fabric if you want it to last since the fibers are weak.
– It's hard to take stains out of it.
– When you store your cashmere piece of clothing, it needs to be in a dry place. Otherwise, moths can eat through it.
– Cashmere is very expensive.
Question: Is There Any Special Care I Should Give to my Cashmere Cardigan?
Answer: If you want your cashmere cardigan to be durable, you need to take care of it. But don't worry, we will teach you everything you need to know.
– First of all, do not machine wash it, because it will damage the fabric. Cashmere needs special care because of its soft fibers.
– The correct way to do it is to hand wash it, and don't ever do it with warm water. It's recommended to do it with cold water.
– Don't go crazy with the detergents. Remember, you have to be careful with cashmere fabric. Using too many chemicals will damage the fibers, and they can lose their shape.
– You can't wash your cardigan too often, either. It might sound weird, but cashmere isn't meant to be washed that frequently.
– After you've washed it, it's best if you don't put your cashmere in a dryer and you air dry it.
– Don't use chemicals that promise to make the fabric softer! We're sure you remember when we told you the cashmere gets softer. Then, why use any other chemicals that could damage it? That's your answer.
– As with any other fabric, cashmere will shed fibers as time passes, and that's normal. However, if you don't take care of it, you will speed up this process.
Final Thoughts: Our Top Cashmere Cardigan Pick
As you can see, cashmere is a classic fabric that never misses. On the other hand, cardigans are timeless, and it's good to have one in your wardrobe, especially for fall and winter.
For that very reason, it is best to invest in a good cashmere cardigan. We have already seen what they are, part of their history, and how to take care of them. Besides, we showed you some different designs so you can pick the one you like best.
If we had to choose one, it would be the Mark and Spencer Autograph Pure Cashmere Crew Neck Cardigan. It's not conventional at all. On the contrary, it's a transcendent piece that left us thinking about it. It comes in a variety of sizes, and it's 100% cashmere. What else would you need?
Still, that is if we had to choose. All of these designs are choices that we had to think carefully before putting on the list, so we hope you liked them!
Further Reads: